We look at the cost of producing your custom board game and share our top tips for keeping the price down without sacrificing quality

How Much Does It Cost to Make a Board Game?
The final cost of printing and manufacturing your own custom board game depends on several factors. For example, the complexity of the game, the materials used, the number and type of components, and the quantity you order. So, there's no one-size-fits-all answer to the question of how much your board game will cost to make. However, we can give you a good idea of the kind of numbers involved across a range of options. Take a look at the chart below which shows typical examples of the prices based on a range of quantities.
Quantity

1000pcs

2000pcs

3000pcs

5000pcs

10000pcs
Please note that all prices are EXW our facility and do not include shipping costs.
Game board size: 400mm x 400mm, folded to 200mm x 200mm, 157gsm art paper with matte lamination wrapped on 2mm grey board;
1 set of 80 cards, 350gsm art paper with varnish both sides, 2.5 x 3.5", shrink wrap;
1 booklet of rules: 8.5 x 8.5", 20pp including cover, 128gsm art paper, saddle stitch;
1 dice
32 tiles in 4 sheets (210 x 210 mm), 157gsm art paper with varnish wrapped on 2mm grey board;
1 telescope rigid box: 240 x 240 x 35mm, 157gsm art paper with matte lamination wrapped on 2mm thickness grey board
How to Keep the Costs of Board Game Production Down
While producing board games can get quite expensive—especially if it's your first time or you're self-funding your project—there are a number of ways you can keep the costs as low as possible while still making a beautiful, playable, and marketable game. Most independent custom board game designers and smaller game companies rely on Kickstarter campaigns to get the funds for manufacturing their games, or at the least offsetting the costs. But the choices you make about the components you order for your game can make a significant difference to the overall pricing. The more extensive the customization, the more expensive it gets. One of the best ways to keep prices low is to build your game using standard sizes and materials that we always have in stock.
We're committed to making our services as accessible as possible and giving everyone the chance to realize their creative ambitions. In that spirit, rather than try to sell you the most expensive options we have, we'll share out top tips for how you can save on the costs when placing an order for custom board games. Let's dive in.
The defining component of any board game is… yes, the board! We can make board from a vast range of materials, including high-grade coated paper-wrapped board with backing and reinforced joints, and in any size that you choose, with special finishes such as gloss or matte lamination, foil stamping, and die-cutting. But choosing a flat rather than a folding board, for example, and opting for one of our standard sizes with a simple printed surface, will cost a lot less than a multi-fold, hexagonal board a yard across with embossed and foil-stamped features.
The most economical standard game board sizes from which you can choose are these:
The two most common game board substrates are "grayboard" and "blueboard". Grayboard is the cheaper option. You can also choose thinner board, which as you can imagine, costs less than thicker board. Combining a standard size with less expensive board and choosing a thinner stock can significantly reduce your costs.
Board games can be packaged in a variety of rigid box styles. The most popular are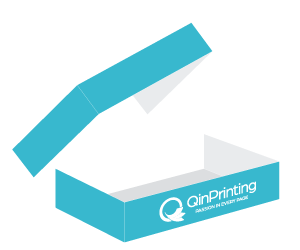 Telescope boxes with separate lids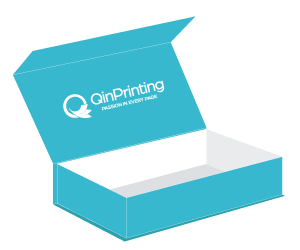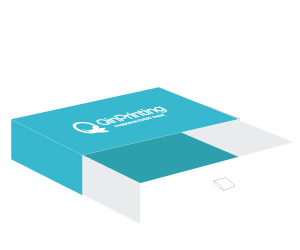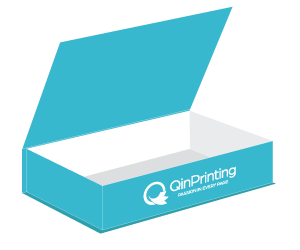 Book style boxes with a hinged lid
The most economical of these is the telescope box. The more flaps, hinges, and tucks a box has, not to mention magnetic inserts, ribbons, and other additions, the more it will cost. So, choose a "classic" box design if you have a restricted budget. We can also package your game in a corrugated box, but while this is an economical choice, most clients prefer a rigid box style as it looks much more professional.
Custom Cards for Board Games
Among the most popular and practical components of any board game's mechanics apart from dice, are cards. As with all components, the card material and size impact the overall price of a custom board game. For example, coated paper costs less than black core paper. In terms of choosing the card size, if you can choose from the following dimensions, it will save you money because we always have these card molds ready in our stock.
Board Game Dice and Pieces
When it comes to dice and other pieces such as meeples, standees, counters, and so on, you have two options for acquisition. We can either order ready-made pieces from the wholesalers, or we can build them to your custom designs. If you can create your game using standard ready-mades, you make two savings as these pieces are already cheaper than custom-made pieces and we can get them for you at wholesale rather than retail prices. Obviously, custom-made pieces are more costly as we need to go through the design checks, process materials, create molds, and so on, which all adds up.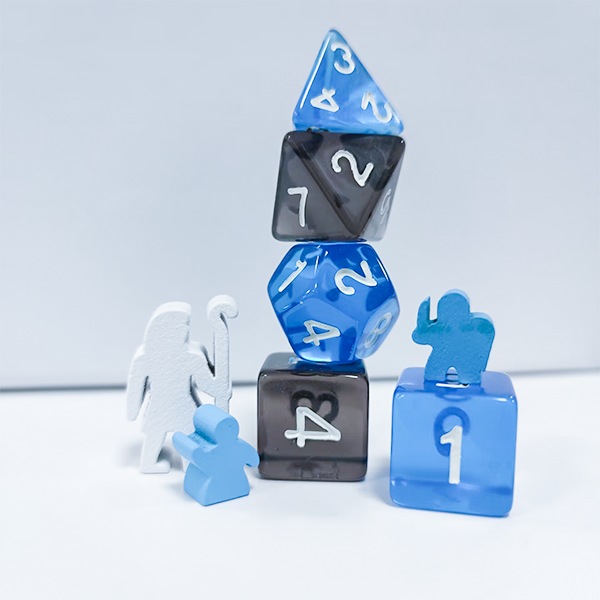 We usually custom make miniatures and we'll be honest with you, they're among the most expensive components you can order. If you can create a game that doesn't need custom miniature figures, you'll save a lot of money. But if your games must have miniatures, then you'll find it gets cheaper per item the more game units you order. To keep costs down in that case, we'd recommend that you choose a minimum order of 3,000 game units or more.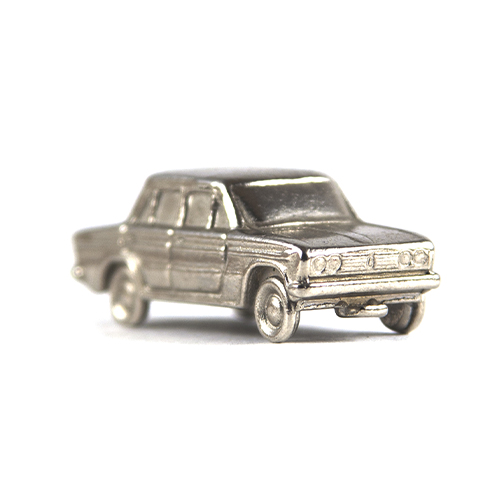 Punch-out game tiles custom printed onto sheets are another common expense for board games, but one where you can lower costs by making smart choices. Once again, choose grayboard wrapped in coated paper rather than colored cores, and collect all tiles, tokens on the following standard sheet sizes:
Creating and manufacturing a custom board game is a huge undertaking and can get quite complex. It can also be expensive. But at QinPrinting, we really want you to succeed and we're always here to help. Whatever stage you're at in your board game development and design journey, it's never too soon to chat with us. We can offer all kinds of advice and support, from design templates, to cost-cutting ideas, to artwork file checking and more. Get in touch today to discuss your needs, or if you're ready to go to print, ask us for a no-obligation price quote. We look forward to working with you!