Whether you need functional, day-to-day retail boxes or high-end, customized cartons for luxury products with custom inserts and special finishes, we can create a packaging solution to suit you. But before you design your packaging—whether for general goods, foodstuffs, electronics, toys and games, gift items, clothes, cosmetics, pharmaceuticals, or anything else—it's important to understand what's involved in packaging production.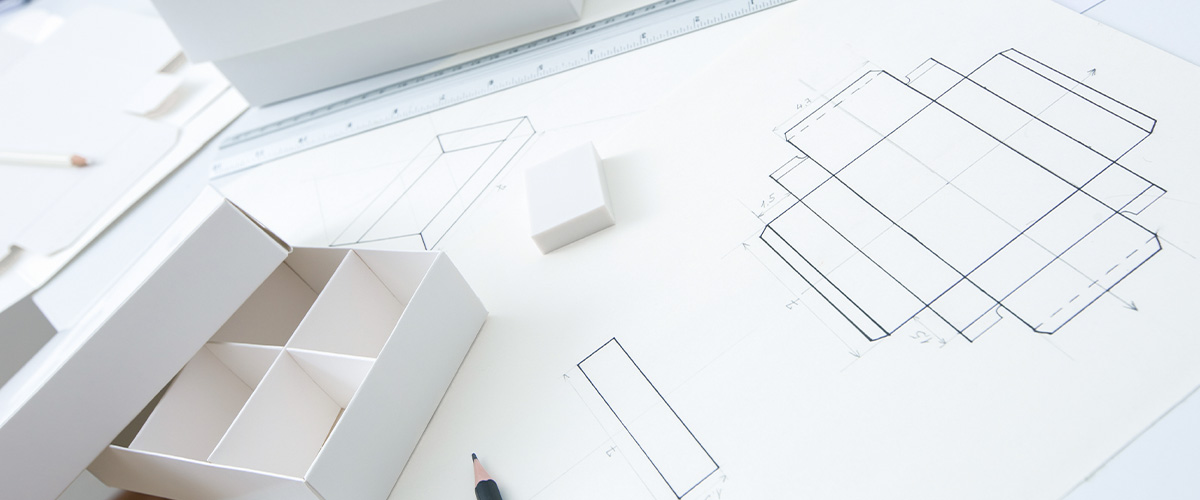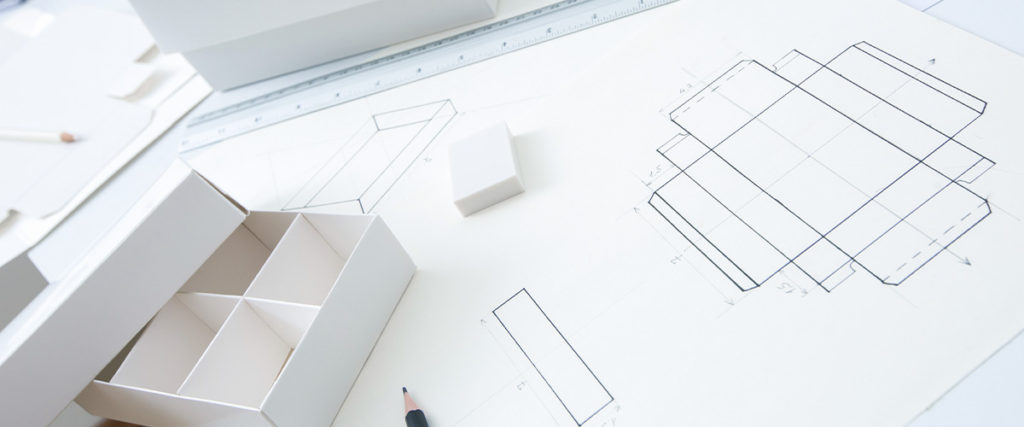 To help you, we've developed a range of resources to support and inform you as you grow your perfect packaging solution. With over 25 years' experience, we have expertise in a comprehensive range of packaging products: every kind of folding carton, rigid boxes, corrugated boxes, display boxes, sleeves, and more. We work with clients from all over the world to create beautiful, custom packaging solutions to suit every budget. Below you'll find an introduction to each of the most important packaging services and support information we offer. Click through to get more detail on anything that interests you. If you have questions, just ask. We're always happy to help.
What Is Custom Printed Packaging?
Custom printed packaging is a step above a pre-made, off-the-shelf boxing solution. With custom packaging, you get to design your boxes, inserts, and extras exactly as you want them—to promote your brand, enhance the customer experience, and show off your unique products to their best advantage. You can choose from a vast array of materials, construction methods, styles, dimensions, closures, colors, surface effects, and more. In a super-competitive marketplace, it's never been more important to do everything you can to elevate your brand and build customer loyalty. We've designed our custom printed packaging solutions to do exactly that.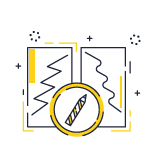 Successful box printing and manufacture depends on well-prepared design, artwork and digital files. So, we have resources to help get this important step right. The pre-press box artwork guide covers everything you need to understand, from choosing the best software to all the technical details of creating files, managing color spaces, image resolution, materials, and more. To learn about preparing print-ready box design artwork, go here.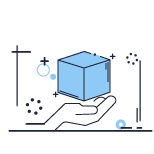 At QinPrinting, we provide you with several samples, depending on the complexity of your design, your needs, and the stage you're at in the production process. These include a basic structural sample with no printing or other features, so that you can check the materials and the build; digitally printed prototypes to give you a good impression of the final look and feel of the completed box (although the finished product will be produced with offset rather than digital printed for superior color resolution and artwork reproduction); and a production-grade prototype, practically identical in all respects to the finished product. To find out more about custom box samples, go here.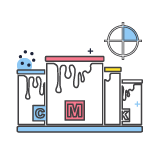 Different box materials need different printing methods. For example, if you're constructing your box from standard card paper, we'll use offset printing using the CMYK or Pantone color space depending on your artwork needs; when you create a box with certain specialist papers such as gold, silver, or dark stock, we'll probably suggest UV (ultraviolet) printing to enhance the colors and add a protective coating; with other designs—perhaps a basic logo on a dark-colored background, we'll opt for silk screen printing to get the best effect. It's all explained, with examples, here.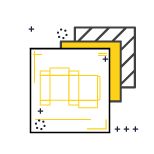 We offer a huge range of box and packaging materials from coated and uncoated paper stock, textured paper, colored paper, and specialist papers (silver, gold, and holographic, for example) to rigid cards and boards, corrugated materials, PVC, foam and more. On request, for a small fee, we can also provide a comprehensive box materials sample manual, in which you can find all the materials that we currently have in our stock. The sample manual allows you to see and examine the materials first hand so that you can make a fully informed choice that's right for your packaging project. Find out more about our packaging materials options here.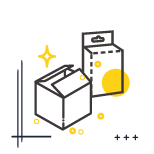 At QinPrinting, we offer an array of cover surface options to suit every packaging design, including; gloss lamination, matte lamination, soft-touch lamination, embossing, debossing, foil stamping, UV spot coating, die-cutting and more. You can find all our surface samples in our manual, which we will send to you on request for a small fee to cover mailing. To explore our range of surface options, go here.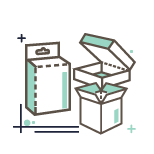 We offer a comprehensive range of box design style options to suit all your needs, including reverse, straight, and top tuck boxes, auto, snap-lock, and seal-end boxes, sleeves, gable tops, and bag boxes. All box styles require specific materials and techniques, and each is best suited to particular purposes. Choosing the right style for your packaging project is an important decision. To find out more, go here.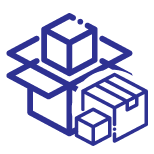 From our state-of-the-art facilities in the thriving commercial sector of Shanghai, we provide custom packaging services and support to clients around the world. You can customize all your packaging products according to your own designs, or you can ask us to create the designs for you based on the artwork you provide. As well as a comprehensive printing and manufacturing solution, we also provide wholesale offers, storage, and distribution options.
Do you provide design services?
We are an offset printing company, so printing is the core service we provide. We do not provide a comprehensive design service. However, unlike many printers, we are committed to offering significant design support. For example, we offer free design templates for cardboard box, rigid box, and more, along with an expert artwork file checking service and, of course, one-to-one advice and assistance for all our customers via telephone, email, Skype, and the online chat.
What artwork format do you need for printing?
We need high-resolution PDF formatted artwork (including a 3 mm bleed zone) for printing. Photos and images should be exported as vectors or with a resolution of at least 300 dpi to guarantee professional quality results.
What color mode is used for printing?
Offset printing uses the CMYK color space. Most design software uses the RGB color space. The most efficient solution is for you to change the color space to CMYK when you export your print-ready files. If you don't know how to do this, ask us and we'll explain. But don't worry too much. If we receive your artwork in RGB mode, we'll change it for you before we go to press.
How should I send my artwork?
You can send us your artwork via email, to [email protected], or send us a link to Dropbox, Google Docs, etc. You can also upload your files to file sharing sites such as Sprend or Wetransfer and share the link with us.
What quality control measures do you have in place?
We pride ourselves on the quality of our work and our commitment to providing the best possible service to all our customers. We have developed a range of rigorous quality control protocols designed to make sure that all our products are printed to the highest standards and leave our facilities in perfect condition. We have passed the GB/T19001–2008 IDT ISO9001:2008 Quality Management System Certification for excellence in our quality controls. We will be delighted to show you our certificates on request.
Your choice of packaging options has a significant impact on the appearance and quality of your finished product, the design process, and the price. Once you've had time to browse and make notes on our comprehensive box materials manual, the best thing to do is to talk to us. With over 25 years' experience under our belts, the latest digital, silk screen, UV, and offset printing technology at our fingertips, a vast knowledge about packaging of all kinds, and a genuine commitment to customer service, we'll be happy to give you the best advice to help you choose the perfect materials, style, and finish for both your ideal packaging solution and your budget. Get in touch today for an informal chat or a no-obligation quote. We can't wait to work with you!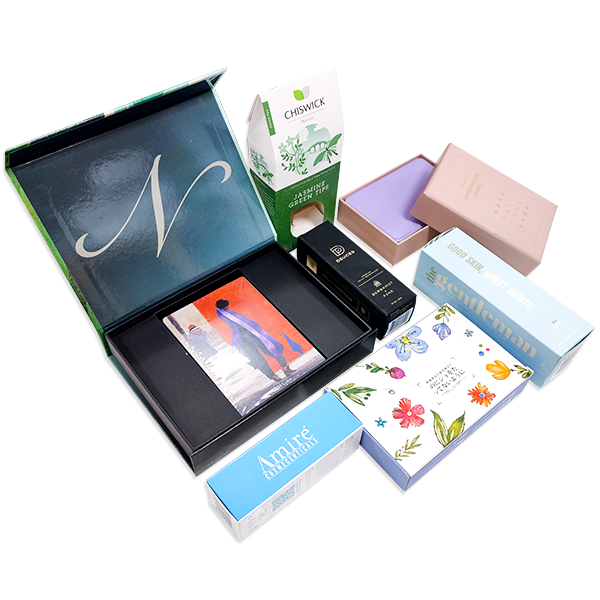 Start your packaging project with QinPrinting
Explore all our different packaging choices