Paperback books are almost certainly the most familiar to readers all over the world. Instantly recognized, handy, beautiful, and cost-effective to print and distribute, they're the publishing world's number one favorite!
A well-made paperback edition of your book is the ideal medium for getting your story out of the store and into the hands of readers. Whether you write genre fiction—romance, historical, fantasy, science fiction, young adult, adventure, crime, thrillers, horror, and more—or memoirs, inspirational books, short stories or poetry collections, graphic novels, self-help, travelogues, or anything else, a professional paperback book gives your creativity the presentation it deserves.
At QinPrinting, we print premium-quality paperback books for self-publishers, academics, public speakers, entrepreneurs, businesses, and more. Coupled with over 25 years of success in the industry, an expert team, state-of-the-art technology, and unrivaled customer service, our dedication and high-quality products sustain our first-class reputation among sophisticated self-publishers and independent creatives around the globe.
Custom Paperback Printing Costs
At QinPrinting, we help self-published authors, business people, thought leaders, entrepreneurs, public speakers, and others to print custom paperback books of superior quality daily. But we believe you shouldn't need to spend a King's ransom or sell the family heirlooms to pay for a fine softcover edition of your book. That's why we review our work processes frequently, to make sure we always deliver quality books at competitive prices.
So, how much does it cost to print perfect bound paperback books? Our at-a-glance pricing chart gives you a good general idea. Unlike other offset book printing services — which demand a minimum order quantity (MOQ)of 500, 1,000, or even 5,000 books — we'll print a short run of just 100 copies and still with a competitive price tag attached. But as you'll see from the charts, the more copies you order in a single run, the less you pay per copy.
Paperback Book Printing Price Chart (210mm x 297mm)
Quantity

100pcs

500pcs

1000pcs

2000pcs

5000pcs

10000pcs
Please note that all prices are EXW our facility and do not include shipping costs.
Cover: 250 gsm / 92 lb coated cover paper with matte lamination
Interior: 105 gsm / 71 lb coated text paper, full color printing
Cover and inner: full color printing
Perfect binding
For a more detailed estimate, try our easy and convenient online Printing Cost Calculator. Just follow the link, drop in your information, and get an instant quote! If you have questions, get in touch and one of our knowledgeable, in-house experts will be delighted to help.
What is Paperback Book Printing?
"Paperback" is a book binding style which is also known as "softcover" and "perfect binding". The umbrella term "paperback" includes standard perfect binding and sewn perfect binding.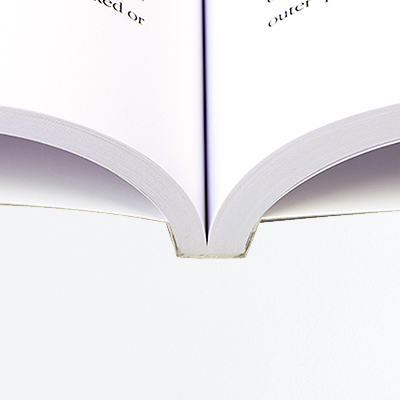 So, perfect bound printing is the technical term for what is better known as paperback printing or softcover printing. They're the same thing! Think of the sort of novel you pick up at the newsstand, from the fiction section in the bookstore, or at the airport. A familiar style, perfect binding is a visually appealing and economical bookbinding solution. Perfect binding is suitable for any genre.
With this style of binding, we collate the interior pages into a "block" and fix them with adhesive. Next, we glue the block into the cover. The cover is a printed sheet—often gloss or matte coated or laminated—made of heavier stock. The glue is NUR, a powerful polyurethane substance specially formulated to give the bonding of a structural adhesive with no loss of flexibility. Finally, we trim the cover and the pages on a super-sharp cutting machine, which makes them align "perfectly", giving the technique both its name and a neat, professional finish.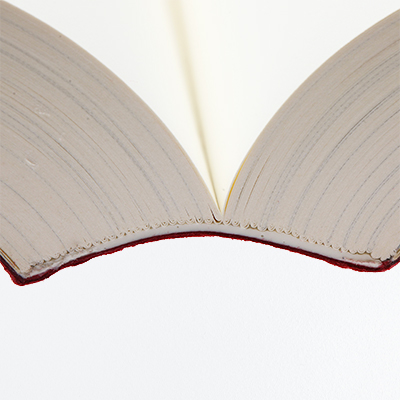 Our specialist techniques and facilities allow us to offer this superior solution for when you need a paperback book that has higher durability and can also be laid open flat without undue strain or breakage along the spine. We apply a sewn binding to the interior pages before gluing them to the cover. But the sewn pages are not glued individually to the spine, allowing the book to open flat without splitting. Our sewn perfect binding gives you a clean, professional presentation coupled with robust, practical functionality. And best of all, this up-scale binding method is the least expensive of all the binding options.
Popular Paperback / Softcover Sizes
We can print paperback books in a vast range of sizes and in either portrait or landscape formats. Which size and format you choose for your paperback edition depends on your genre, your market, the content, and more. But to help you get an idea, here's a quick list of the most popular sizes by genre:
For a novel: 5.5″ x 8.5″ and 6″ x 9″ are the most common.
Educational / textbooks: 6″ x 9″ and 8.5″ x 11″ are the benchmark options.
Early reader: 8.5″ x 8.5″ square format is popular.
The standard formats are practical if you need to mail out a lot of copies. For commercial reasons, these are often the best choices as they meet consumer expectations, stack and store easily, fit snugly on bookstore, library, and domestic bookshelves, and are the most economical to produce. But at QinPrinting, we're happy to create custom paperback books in any size or format you wish. Only remember that extensive customization incurs higher costs and slower turnaround times because we need to do a lot more pre-press work and setup. But for certain projects, the added investment could be worthwhile. It's always your decision.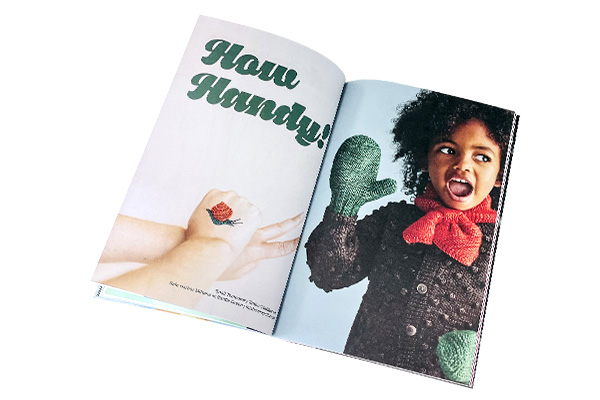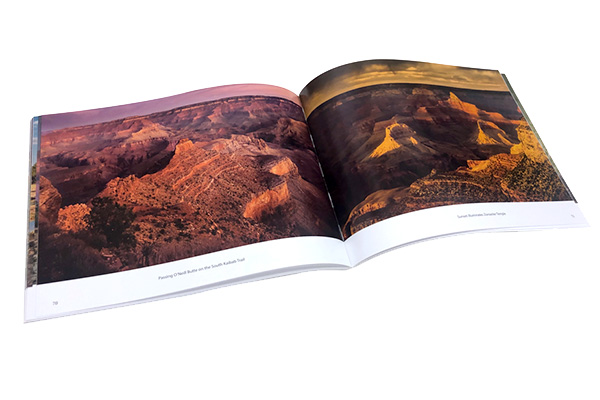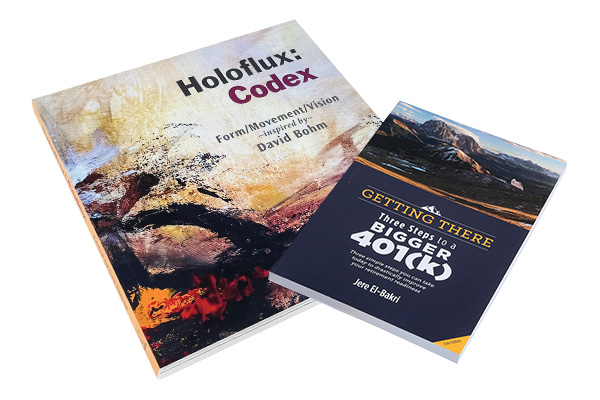 Custom Paperback Book Options
If your softcover book features colorful illustrations, cartoons, diagrams, and photographs, we recommend printing on gloss or matte art paper to get the best results. Gloss and matte both have ideal surfaces for vibrant color and black-and-white printing that will make your artwork, graphics, photos, and illustrations really 'pop'. Matte paper will still give superlative image reproduction while rendering the text easier to read. If you want to print a "trade" style paperback novel that will look like one published by a mainstream publisher and you don't have color interiors, then go for uncoated offset paper, as that will give you the exact look you want.
Offset paper — also known as uncoated wood-free paper or UWF — has the lignin extracted during the pulping process. The result is a natural-looking, absorbent white paper with a good balance of strength, opacity, and brightness, which makes it ideal for interior text. Print-on-demand digital paperback novels always have that smooth ultra-white or cream paper which gives them away a mile off as an inferior product. An offset printed novel is indistinguishable from one published by a "Big Five" publisher because it's the exact printing technique that they also use.
You'll need to specify at least two kinds of paper for your paperback perfect bound book: one for the interior pages and one for the cover.
Paper Choices for Paperback Books
For an added flourish, we can also apply specialist techniques to the cover, including embossing, metallic foil stamping, and UV spot coating. Also, we like to make it easy for you to design your soft back book. So, you can use one of our ready-made design templates for the interiors and covers if you wish. And ask us for paper samples. We'll drop them to you in the mail at no cost.
Paperback Book Printing Design and Artwork Tips
Whether you're preparing your own text, artwork, and layouts or commissioning a professional designer to handle the technical work for you, it's important to understand how to prepare the finished digital files for printing. You'll need to allow for bleed zones, safety areas, trim lines, and borders, for example, and make sure that the resolution and the color space are correct. So, here are a few useful tips to help you when you're preparing your files for the printer.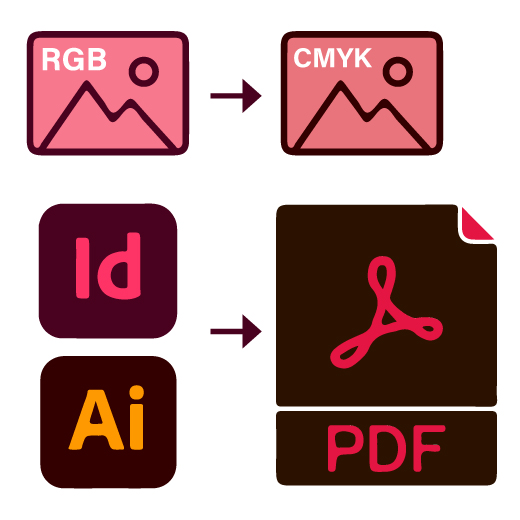 Export your files as vectors in PDF format for the best results. Our recommended software options for all book designs are Adobe Illustrator or Adobe InDesign. These will also allow you to convert your color space from RGB to CMYK which you will need to do for offset printing.
If you can't deliver vectors — say, if you're exporting bitmaps from Photoshop for your book cover — then make sure the resolution is at least 300 DPI. With vectors, you needn't worry about resolution, but all other images must have a high definition to tolerate resizing without becoming fuzzy and "pixilated".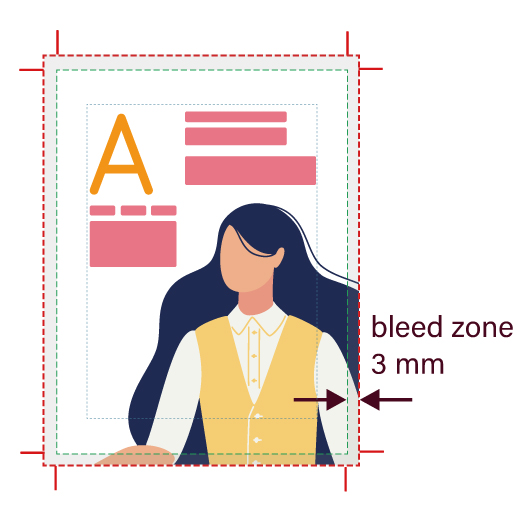 You'll need to add a "bleed zone" of 3 mm around all your image pages. A bleed is an extended zone at the periphery of your photo, which falls outside the area that your finished page will cover. Once we've printed your pages, we'll cut them to the exact size needed for your paperback book format. This "bit extra" gets cut off and makes sure that the finished image fills the page with none of it being lost. You should mark bleed zones as red lines. If your book is text-only, you needn't worry about this for the interiors, but it still applies to your cover design.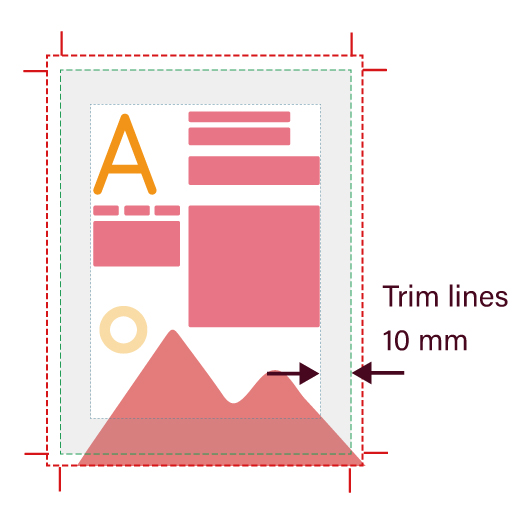 Inside your bleed zone, don't forget to mark the "trim lines". These will define the final dimensions of the finished page, with or without images. Make sure that any necessary elements of your page—the text, titles, decorative flourishes, and pagination, for example—stop at least 10 mm short of the trim line.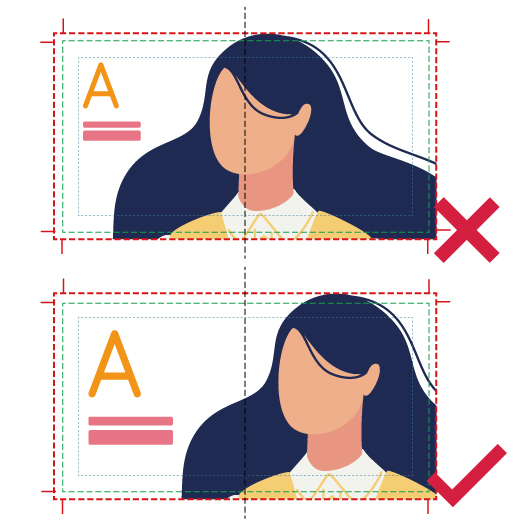 If a photograph or artwork crosses over two pages in a "spread" make sure that nothing essential—like the subject's face or other important details—lie along the center crease.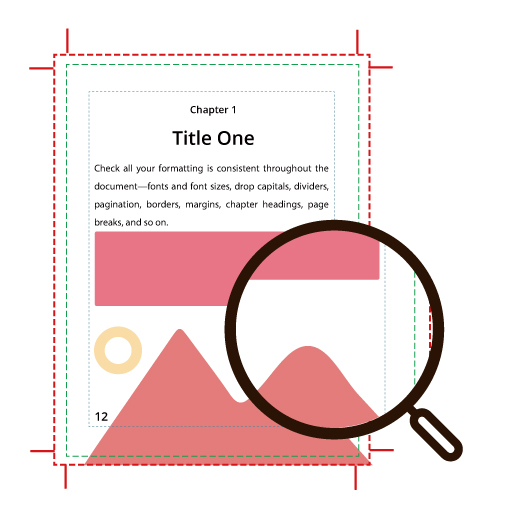 Check all your formatting is consistent throughout the document—fonts and font sizes, drop capitals, dividers, pagination, borders, margins, chapter headings, page breaks, and so on.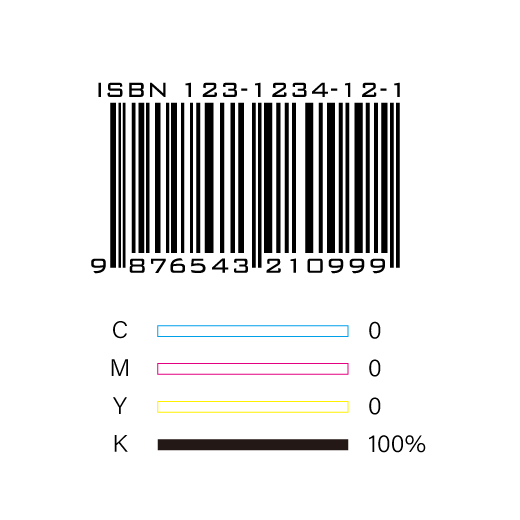 Don't forget your ISBN and barcode if your book is for sale. You can get both through Bowker in the US and Nielsen in the UK. The barcode had better to be a vector and rendered in pure black.
If you're working with a professional designer to create your files, they should understand what's needed to make everything "print ready". But if you're working with design software yourself for the first time, these are the vital tips to remember before you submit your files. The responsibility for sending "print ready" files rests with you. But please don't worry! We'll be happy to "hold your hand" through the process, explain what's needed, liaise with your designer, and manually check everything ourselves to make sure it all goes smoothly and you end up with a perfect print of your custom paperback book.
To learn more about preparing your text and cover layouts for printing, please check our Pre-press Artwork information page. And you can pick up the phone and talk to us at any stage. You'll talk to a genuine print expert with years of experience in the field—not a robot or a clueless call center operator!
Designing and preparing a book paperback printing is always a satisfying creative project which adds immense value to your portfolio of published work. Get in touch today to chat through your needs or to ask for a no-obligation quote. We can't wait to help you make your custom paperback book the most beautiful and successful yet!