We provide offset printing and UV printing for commercial printing products, including books, marketing and publicity, packaging solutions, and board games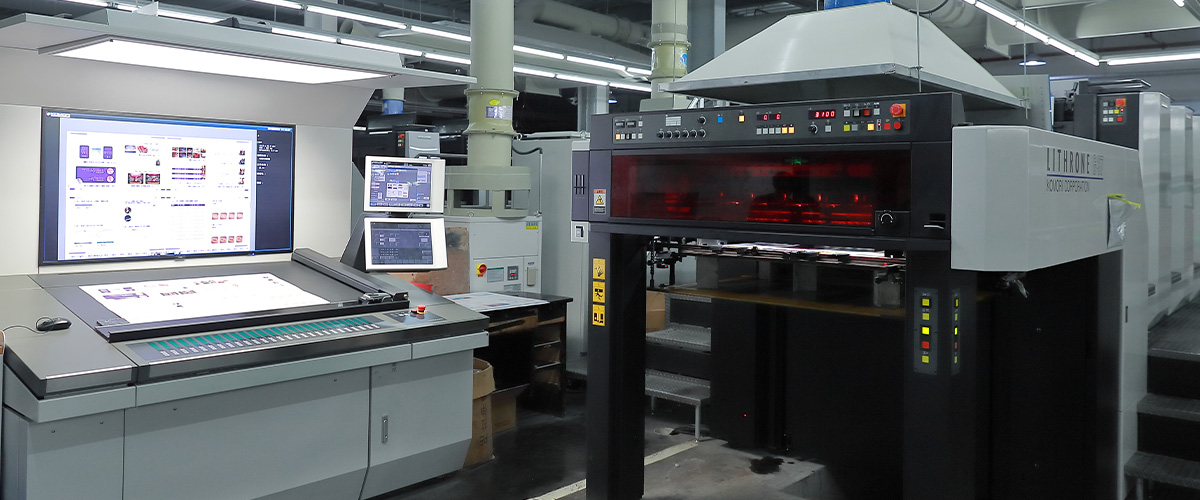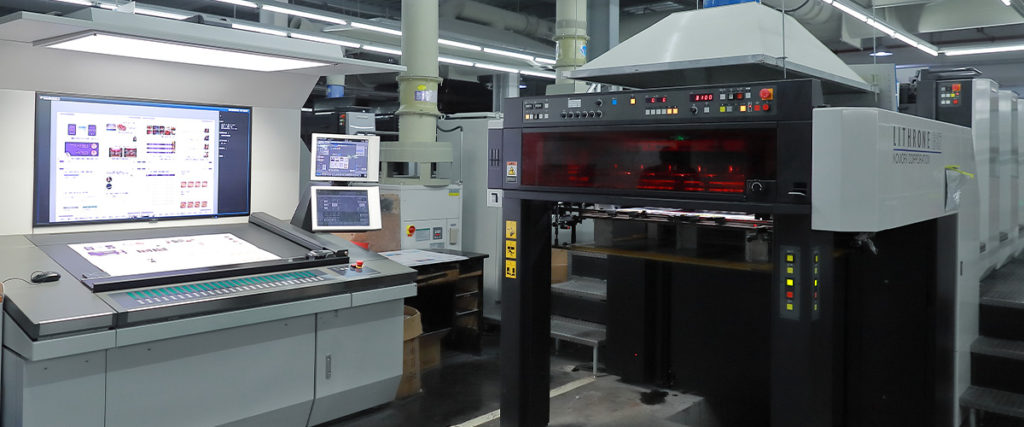 Custom Offset Printing Services
Offset printing is a three-step process. First, we make an etched metal plate for each color or sheet and fix it around a rotating cylinder called the plate cylinder. The plate has an image etched flush with the surface and the printable and non-printable areas are distinguished by being oily or aqueous. As the metal cylinder rolls, it comes into contact with a rubber sheet wrapped around another cylinder. The inked image transfers to the rubber roll and then onto the impression cylinder, which carries the paper. So, the printing is 'offset' onto the paper.
Each sheet requires its own plate. So, the setup and run time associated with offset printing is fairly long. But if you're printing thousands of copies — a 'long run' — then it will work out cheaper than digital printing regardless of the number of sheets.
We are an internationally recognized specialist in this professional quality printing process with over 25 years of success in the industry and a business that continues to go from strength to strength. From books and publicity materials to custom packaging solutions, board games, and more, our superb state-of-the-art facilities in Shanghai allow us to work with you via the web to design and print a vast array of custom projects according to your needs and wherever you are in the world.
Custom UV Printing Services
UV printing is a type of offset printing that uses ultraviolet (UV) light to cure or dry photo reactive UV ink almost immediately after it is applied to a prepped substrate. The UV printing method is one-of-a-kind. The substrate can be paper or any other substance that the printing machine accepts. As the UV ink is applied onto the paper, card, or other material, inbuilt ultraviolet lights within the machine instantly dry and adhere the ink to the substrate.
At QinPrinting we offer a fully integrated one-stop solution for all your printing needs. Need not only a beautiful hardcover edition of your book but also leaflets, brochures, bookmarkers, stickers and more to help you promote it? No problem! Or do you need a custom designed and built presentation package for your products, with snugly fitting custom inserts, assembled and loaded with your products before distribution? Then you've come to the right place. Perhaps you have a complex custom board game in development and you'll need a board, several components such as cards, dice, miniature figurines, tokens, coins, and an illustrated rule book, all neatly packaged in a beautiful printed box? We can offer you a comprehensive board game solution that covers every aspect of your product. From the first discussion of your ideas, to designing the item and preparing the files for printing, through the printing and manufacturing process, to storage, packing, and shipping, we have you covered and will partner you at every step along the way.
If you already know what you want, for most of your printing needs, you can get an easy and accurate quote instantly online. Just go to our Online Printing Costs Calculator, fill in the fields relevant to your product, click, and you'll have a quote based on our most up-to-date pricing. If there's anything in the form that you don't understand or you'd like to ask about, just get in touch. We make it as simple as possible for you to contact us by telephone, email, Skype, the contact form or the live chat (when we're in the office). We answer all enquires promptly and guarantee that you'll speak with one of our in-house experts, not a robot or a call center operative.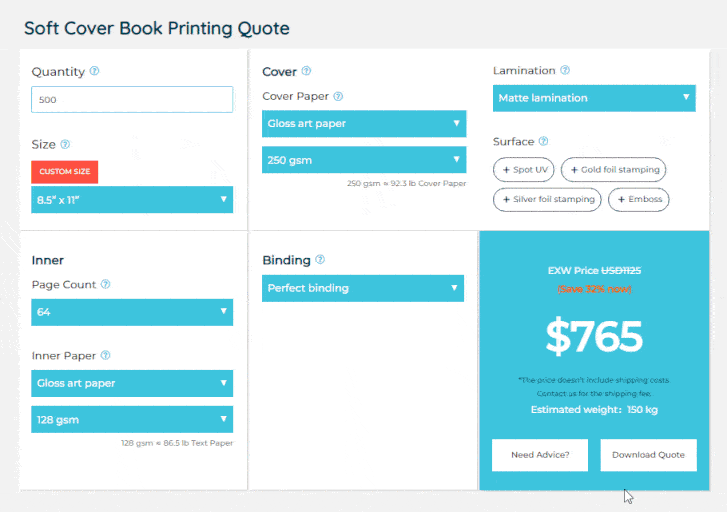 Dedicated Named Consultant
We've been working with large and small businesses and independent creatives for decades now, and during that time, we've developed a uniquely supportive range of services tailored to your needs. For example:
A dedicated, named consultant will work with you personally through every step of your journey from your initial inquiry to delivery of your finished products
Our in-house experts will support and advise you at each stage of setting up your files and preparing them for printing and manufacture
If desired, we'll provide you and/or your designer with design templates to assist you with your artwork preparation and layouts
Our designers will manually check all your files to make sure they're ready for a perfect run 
If we discover any problems with your files, we'll explain what the issues are, how to fix them, and guide you through the process
If you have a rough idea for a packaging product but you don't know how to design it, tell us! Our engineers and designers can help you. Using your rough ideas as a starting point, we will help you create a professional structural design for both the interior and exterior of your packaging.
We'll also assist you by carrying out functionality design tests when needed. For example, if you're making a pop-up book, we can make a test version of each page or spread to make sure it's all working as it should; likewise with a complex folding carton design or any other product with multiple elements.
If you have several potential versions of a design and you're not sure which to choose, we'll gladly generate a test copy of each one so you can make an informed decision.
Social media are a vital component of outreach and consumer relationships for many businesses these days. If you'd like us to create short videos optimized for Facebook, Instagram, YouTube, TikTok, and other social media, showing how we produce your products, just ask. It's all part of the service.
Your dedicated consultant and our experts are available to answer questions you may have at any stage in the process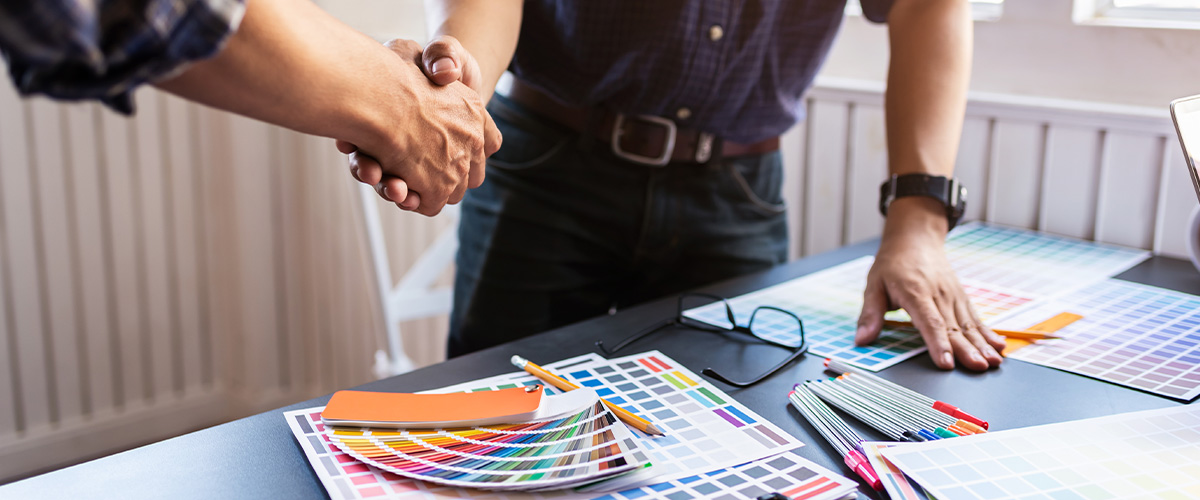 Very few offset printers offer this level of personalized service and many of those that do will charge you added fees. But not at QinPrinting. We understand that preparing your creative work for production can seem overwhelming — especially if it's your first time — and we really want your experience to be easy and satisfying. That's why we offer you all the above services completely free as standard.
While we've developed as an online printing company to facilitate the process for customers all over the world, we're real people behind the screen! At our offices and facilities in Shanghai, we have an experienced team of experts who are always on hand to answer your questions, guide you through the choices of materials and processes best suited to your product and your budget, and help you make sure that everything is exactly to your liking. Our team is highly qualified in all aspects of offset printing both in terms of professional certification and hands-on experience.
New to print design or just wanting to speed up the process? We have a range of online resources to help you. And once you're on board, you'll get one-to-one expert guidance and advice whenever you need it. But to get you started on the right track, we also have a range of ready-made or custom templates.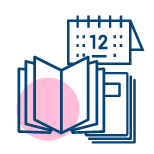 Books, Brochures, Catalogs, Calendars, and More
To make designing your print project easy — from a hardcover cook book or a paperback romance to a saddle-stitched booklet, an advertising leaflet, promotional posters, a spiral bound workbook and much more — we've created a series of special, industry standard templates. Each template contains easy instructions and layouts. Simply download the template, follow the instructions, and add your artwork and text to take the pain out of preparing your files for offset printing.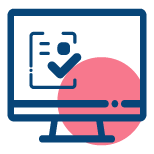 At QinPrinting, we take great pride in our superb customer service and our close attention to detail. We want every customer to get the exact results they hope for, or better. So, our team of experts will always manually check all your files for you before we go to print. 
If we find any errors or other issues, we'll let you know immediately, explain what the problems are, and help you fix them. But to make things even easier from the outset, we've put together this guide to what you need to know to complete your pre-press work smoothly and successfully, to get a perfect print every time.
Unlike most offset printers, we won't charge you extra for these services.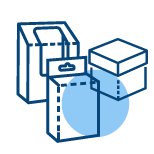 Packaging Product Services
Whether you need functional, day-to-day retail boxes or high-end, customized cartons for luxury products with custom inserts and special finishes, we can create a packaging solution to suit you. But before you design your packaging — whether for general goods, foodstuffs, electronics, toys and games, gift items, clothes, cosmetics, pharmaceuticals, or anything else — it's important to understand what's involved in packaging production.
To help you, we've developed a range of resources to support and inform you as you grow your perfect packaging solution. With over 25 years' experience, we have expertise in a comprehensive range of packaging products: every kind of folding carton, rigid boxes, corrugated boxes, display boxes, sleeves, and more. We work with clients from all over the world to create beautiful, custom packaging solutions to suit every budget. If you have questions, just ask. We're always happy to help.
Assembly and Product Loading
While we ship many of our packaging products flat-packed and ready for assembly, we can also assemble boxes for you if you prefer. And for customers based in China, or foreign customers who are happy to get their products in China, we're happy to not only assemble the boxes in our center in Shanghai, but also load products inside them to save you time and money. Just talk to us to discuss your requirements, and we'll take it from there.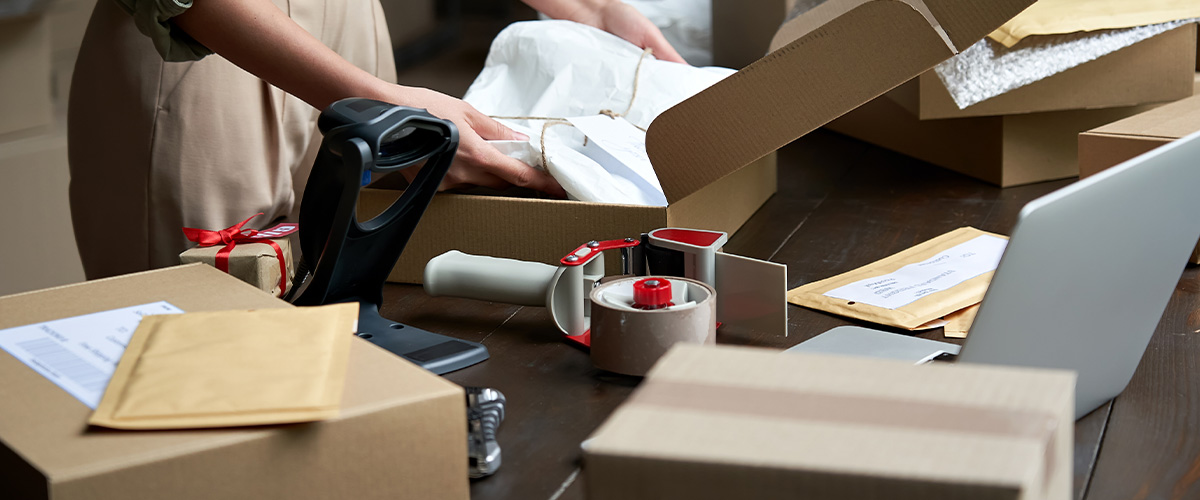 Need storage? No problem! We offer one year's free storage on most print products across our range. Just ask! We'll hold your products safe and sound in our secure facility and send them to you — or your chosen destination — when you need them.
In most cases, if the total weight is over 700 kg, we will pack your goods in sturdy cartons loaded onto pallets. If the total weight is less than 700 kg, we will pack your goods and ship them in cartons without pallet-loading.
We take multiple measures to optimize the safety of the products that we deliver. We wrap them with packaging paper and then seal them into waterproof plastic bags before loading them into the cartons. We then load the cartons onto the pallets and further secure them with impermeable plastic shrink-wrap and heavy-duty tape. These measures make sure that your products are protected from movement and moisture during transit, so that they arrive in pristine condition.
We ship via land, sea, and air with our trusted international shipping partners, DHL and FedEx. Because of this relationship, we can track all goods that leave our facilities and quickly remedy any errors in the unlikely event that they should occur.
We're truly proud of our genuine dedication to genuine customer-focused service. It's one of the key factors that makes us stand out and on which our global reputation for excellence is built. We have several active clients on our books who have been with us for over ten years. We believe that it's not only the world class quality of our products which keeps them coming back, but that they know their needs will be heard and every care taken to provide them with a positive and satisfying customer experience.
We will work with you from the earliest possible stage to support you all the way through your journey. We'll assign you a named consultant to guarantee consistency of service at every stage and to give you a simple point of contact for any information you need or questions you have. 
Once we agree to work together, our team will monitor every step of the printing, manufacturing, and assembly process, following stringent quality control protocols, to make sure that your finished products are 100% perfect. We strive to do more than meet your expectations: we want you to be unequivocally delighted with all the print products we make for you. We believe in bringing you the power and technology of a major international company with the personalized care and service you'd find in a small, local store.
Please check out some of our clients' comments on Trust Pilot.
Environment and Sustainable Practices

As part of our ongoing commitment to improving the sustainability of our business and minimizing its environmental impact, we offer recycled and recyclable materials wherever possible, FSC certification, and use harmless, biodegradable soy-based inks. We actively encourage reuse and recycling of all our products. FSC-certified means materials from responsibly managed, sustainable forests.
Our Custom Printing Services Include the Following Products: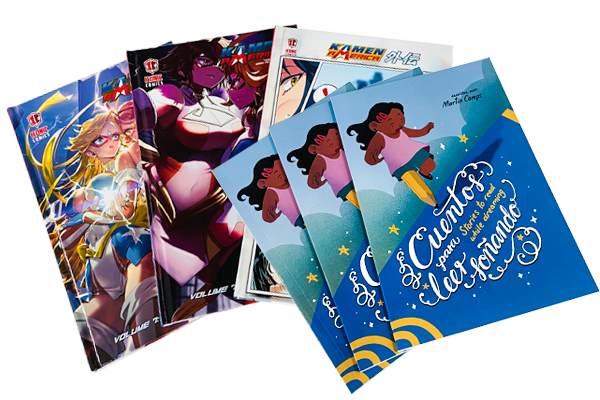 We offer a full book printing service including hardcovers, softcovers, board books, academic books, workbooks, manuals, and more with dust jackets, slip cases, marker ribbons and other extras as desired. Our extensive paper and material options, including papers, cardboard, linen, vinyl, leatherette, and a range of special finishing techniques such as lamination, varnishing, UV spot coating, embossing and debossing, and foil stamping means that whatever the extent of your book printing needs, you'll find everything you could dream of with QinPrinting.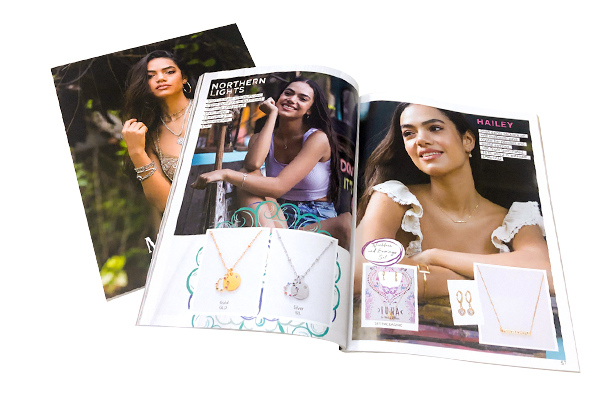 Catalogs are a powerful tool for marketing and sales. We specialize in helping you to design and print high-value catalogs of exceptional quality which capture interest, drive sales, and deliver results.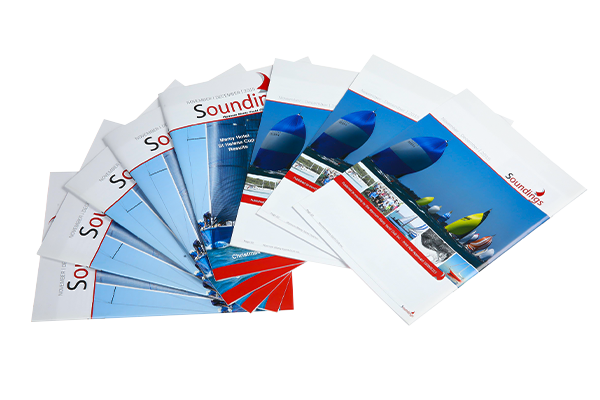 We print thousands of booklets for repeat-buying customers daily. If they're well-designed and targeted, booklets can work hard for your business or organization, packing a promotional punch well above their weight.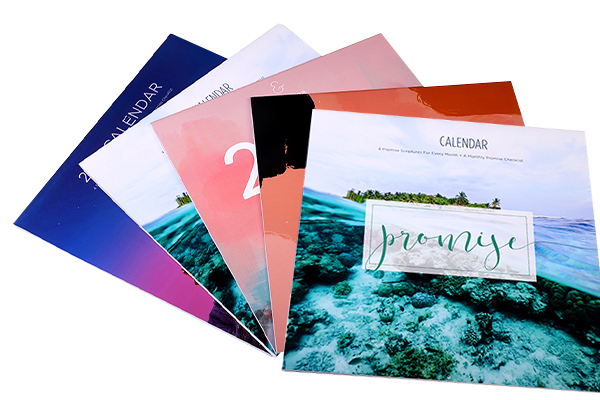 Wall calendars, pocketbook calendars, desktop calendars, poster-style calendars, desk pad calendars, or any other—you can have confidence that we'll handle your job with unparalleled professionalism, technical savvy, and creative flair. We'll deliver beautiful, practical calendars that will delight your clients as gifts, satisfy your customers if you sell them, and work hard to promote your brand wherever they catch the public's eye.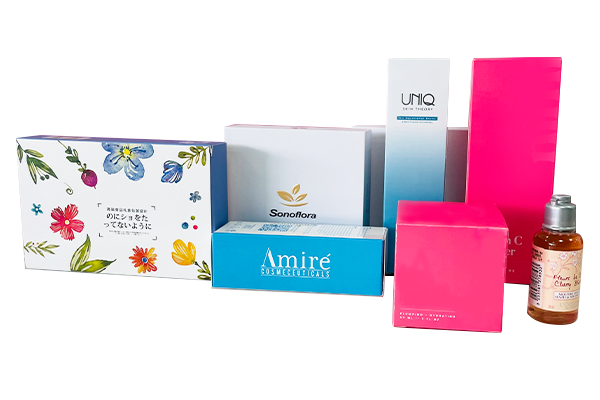 Rigid paper boxes, magnetic closure boxes, telescope boxes, folding cartons, retail boxes of every imaginable design; we do them all to high professional standard following your custom designs.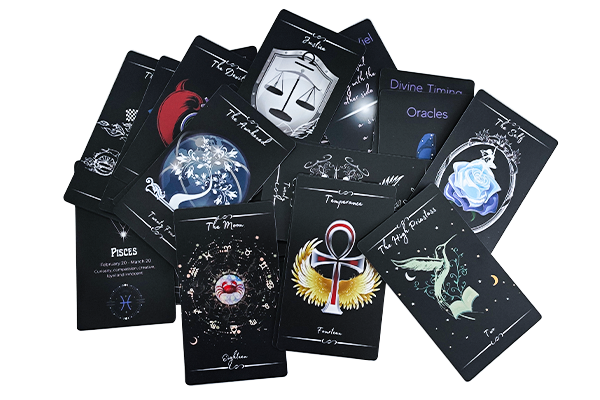 Game cards, playing cards, coupons, gift cards, greeting cards and more; whatever your aims and budget, we have a solution perfectly tailored to your needs. Our range of card stocks, coatings, and finishes is unparalleled in the world of custom card design, printing, and packaging.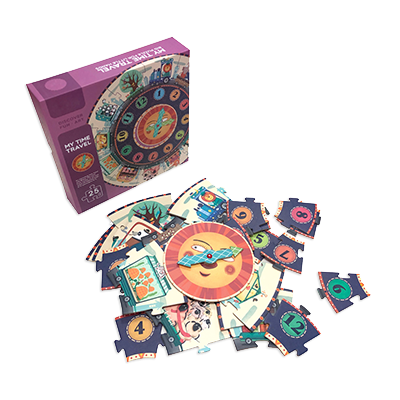 Our world-class one-stop board game printing solution covers the board, rule book, box, and all other components from dice, tokens, and cards to meeples, standees and custom miniature figures. We also offer special support and discount options if you're running a Kickstarter campaign. Creating your custom board game with us is the first step toward success.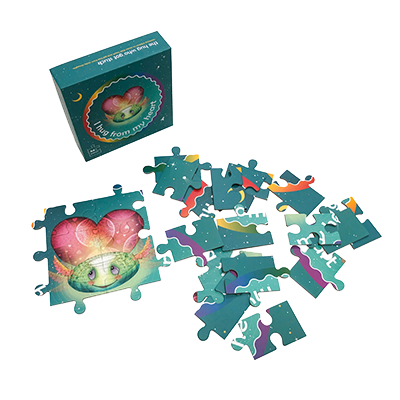 From your first concept through to a completed, boxed jigsaw your customers will love. We will work with you to help you realize your ambitions. Whether a simple two-piece jigsaw for tiny toddlers or a complex 1000-piece brainteaser to challenge the adult enthusiast, we can print it. We also offer full design support, including templates and dielines, to make the entire process simple and streamlined.
From our state-of-the-art facilities in Shanghai, we provide custom printing services to clients around the world. We are the global experts in printing books, paper boxes, board books, catalogs, calendars, booklets, jigsaw puzzles, rigid boxes, game cards, custom board games, and more. You can customize all our products according to your own designs, or you can ask us to create the designs for you based on the text and artwork you provide. As well as general printing services and a comprehensive board game manufacturing solution, we also provide wholesale offers, storage, and distribution options.