Many modern board game designs include custom miniatures. If you're a board game designer, let's look at your design and manufacturing options with QinPrinting and how we can make finely crafted but economical custom miniatures to meet your needs.
Custom miniatures can be any model of any object created on a small scale; a house, a tree, a motorcar, a treasure chest, or a boat, for example. But they are most often character figures, which may be humans and animals, or mythological and fantasy figures such as wizards, warriors, elves, giants, dragons, and more. 
They are popular components in many board games, role-playing games, and tabletop war games. Whether you're an enthusiastic player ready to design your own zombie army or a board game designer creating miniatures for your latest Kickstarter project, we can help you.
While miniatures look fantastic and add high value to any game, modern design software means they're no longer so difficult and expensive to produce as they were when each figure had to be hand-sculpted and cast. 3D computer design applications, coupled with injection molding techniques, have opened the door to designing and making custom miniatures at very reasonable prices. 
We can't give you an exact quote here as costs vary depending on how complex your design is, whether it passes our viability checks first time, the size and color of the basic figures, how many you order in one go, any post-production processing you'd like us to do—such as trimming, painting, adding stickers, etc.—and other factors. But you can expect — on an order of, say, 1,000 injection moldings equal to about 6,000 figures — to pay about 15¢ per figure. Of course, the more you make in one go, the lower the cost-per-unit price. If you're manufacturing 5,000 game units and each unit needs a dozen figures, you'll be ordering 60,000 miniatures, which will bring the cost-per-unit price down considerably, even as low as fractions of a cent.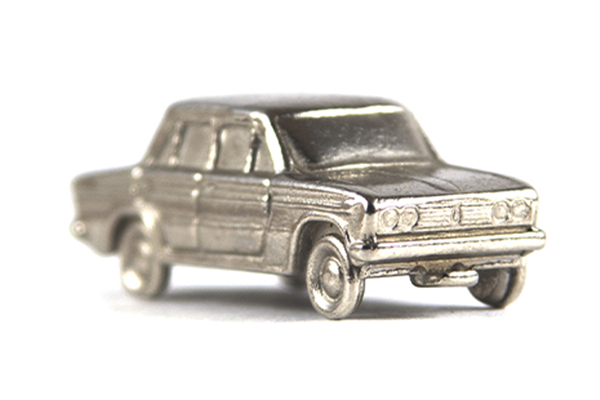 Custom Miniatures Materials
The original war game miniatures were made of lead, but that was stopped many years ago for health and safety reasons. At QinPrinting, we make your miniatures from injection-molded polyvinyl chloride plastic (PVC). This is an inexpensive, durable material which allows for lots of detail in the modelling. It is also lightweight — so it costs less to ship and distribute — and is recyclable up to eight times. While not recommended for water pipes, for example, the PVC we use for custom miniatures meets all current safety guidelines and is harmless with normal use. Namely, if you only play games with your miniatures — and don't eat them! — they're harmless; and if you ever need to dispose of them, you can recycle them along with other plastics.
Custom Miniature Manufacturing Process
We make our custom miniatures by a process called injection molding. Based on your 3D designs, we create a ceramic mold which contains six negative cavity versions of your figure. So, one mold will produce six miniatures. We melt the PVC under controlled conditions and inject it into the cavities where it cools. Once solid, we open the molds to release the figures, which usually undergo further processing, such as trimming, refining, and painting, before being packed and shipped.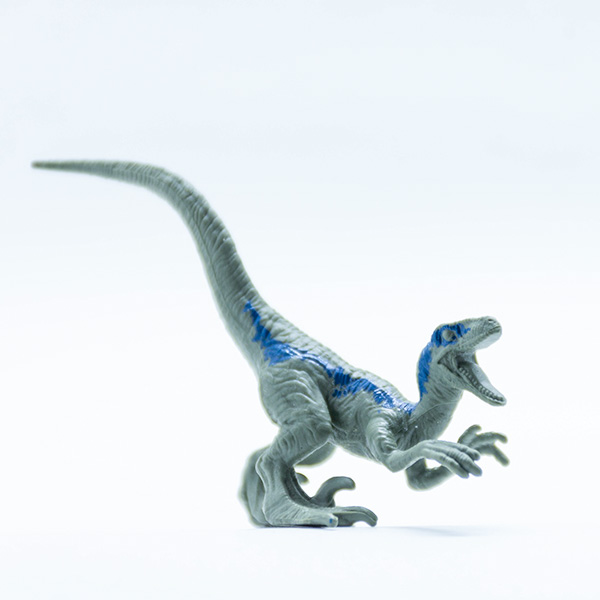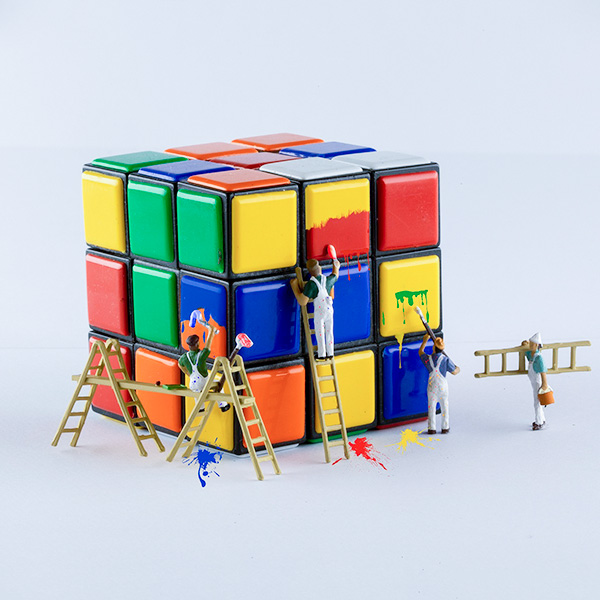 Coloring Custom Miniatures
In its raw state, PVC is white, so the original custom miniatures are also white. But there are two ways to make them different colors. We can either add color to the liquid plastic before injection molding, or we can surface-paint the miniatures as part of post-production processing. Adding color during manufacture is more expensive, so we recommend you consider it only with orders of 10,000 or more units at which quantity it becomes cost-effective because of the per-unit savings you make on bulk orders. Fewer than that, and it is more cost-effective to have them painted. Both methods produce excellent, long-lasting and attractive results. The fundamental difference is one of cost and convenience.
The most popular size for miniatures is 35 mm to 70 mm. Think of those hordes of orcs stomping across the terrain on any gaming table in your local Games Workshop®! But as we specialize in custom miniatures, we'll be delighted to talk through your needs if you have something else — bigger or smaller — in mind. While the size of your figures depends on your board game design and how many miniatures it needs, it's often a good idea to stick to standard sizes for most figures as they meet customer expectations, are more cost-effective to produce, and sit well with the other miniatures that many players also like to collect.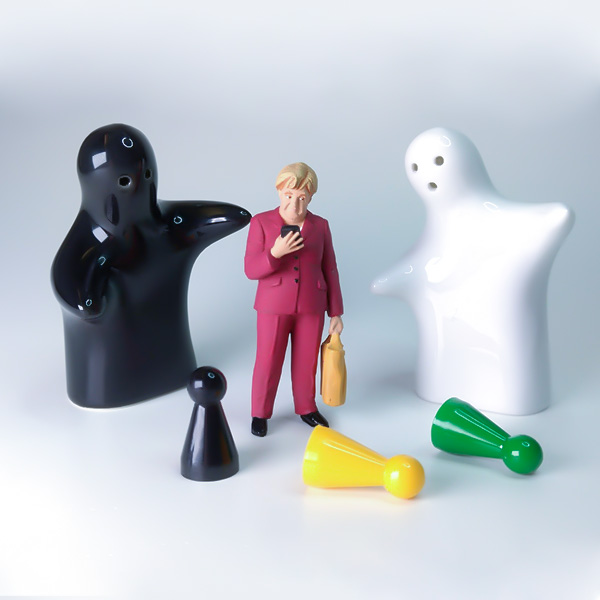 Designs and Artwork for Custom Miniature Manufacture
First, you'll need to choose and download 3D design software if you don't have it already. Several options are free, while others you must pay for, although several have free trial periods. Let's look at the most reputable and well-known apps, both web-based and downloadable.
Free 3D design software options:
Paid 3D design software options:
If you aren't already familiar with 3D design, we recommend you take a short course to familiarize yourself with the basics before you begin. It can be a steep learning curve, but if you've chosen to go the DIY route rather than outsource to a professional designer, you'll probably have a lot of fun climbing the learning curve!
Once your design is complete, you can submit your files to us. Our team of experts will hand check all your files with care to make sure that they give perfect miniatures. If we discover any issues or errors, we'll let you know and explain what the problems are and how you can fix them. Only once we are 100% satisfied that the designs are perfect will we move on to the manufacturing stage. But there's one last check to do first: a sample.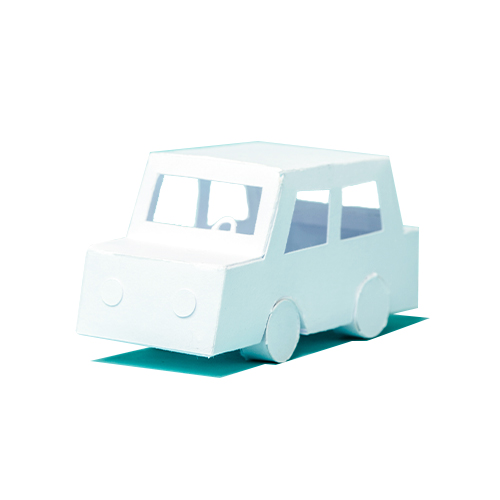 Before creating the molds and beginning the manufacturing process, we'll create a single sample of each figure for your approval. Because of the materials and expense involved, we will charge you a small production fee for this service, but you'll find it will save money in the long run, as the best way for you to check that your figures will be exactly as you want is to hold one in your hand and look—rather than make thousands of them only to find you want to change something afterwards. Once we have your approval, we'll move into mass production of your custom miniatures, along with any post-production processing we've agreed. Your beautiful, custom-made miniatures are now ready!
Packing and Shipping Custom Miniatures
How we pack and ship your miniatures depends on your needs. We only make custom miniatures for clients as part of their board game projects, so once they're ready, we'll pack them into your game boxes according to your instructions—loose in a plastic bag, fitted to a custom-molded PVC tray, or into pre-cut foam or cardboard inserts. If you're manufacturing sets as add-ons for a game you've already published, we'll be happy to create a custom-printed, branded box and inserts for them and load the boxes prior to shipping. Just ask!
We believe that the key to any successful process is clear communication. It's never too soon to get in touch and discuss your project with us. You can contact us easily by telephone, email, Skype, our live chat, or the contact form. We'll be happy to answer any questions, explain our services and processes, and give you a quote for manufacturing your custom miniatures once we have enough detail. We've been in business for over 25 years now and we're proud of our global reputation for excellence and our attention to our customers' needs. We'd love to work with you and help you make the best custom miniatures possible, and always at an unbeatable price. Let's talk!
Explore Board Game Components