Custom Magnetic Closure Rigid Boxes

Our magnetic closure rigid boxes could be the classy but affordable packaging solution you've been looking for as a traditional business, e-commerce enterprise, or independent retailer.
Boost your brand and enhance the value of your products by packing them in our fabulous magnetic closure rigid boxes. Complete with fabulous branding opportunities on every surface, our boxes are suitable for virtually any type of product; luxury goods, electronics, and other fragile items, clothing, subscription boxes, and much more. We offer a full service, including loading products you provide into the boxes and distributing them direct from our facility.
Custom Magnetic Closure Box Prices
Check out the at-a-glance chart for typical box prices. Get in touch by telephone, email, Skype, or our online contact form for an exact price specific to your project.
Custom Magnetic Closure Box Price Chart
Quantity

500pcs

1000pcs

2000pcs

5000pcs

10000pcs

20000pcs
Please note that all prices are EXW our facility and do not include shipping costs.
Paper: 120 gsm / 81 lb uncoated black paper wrapped on 2 mm thickness grey board
 1 place gold foil stamping
Magnetic Closure Rigid Box Design and Artwork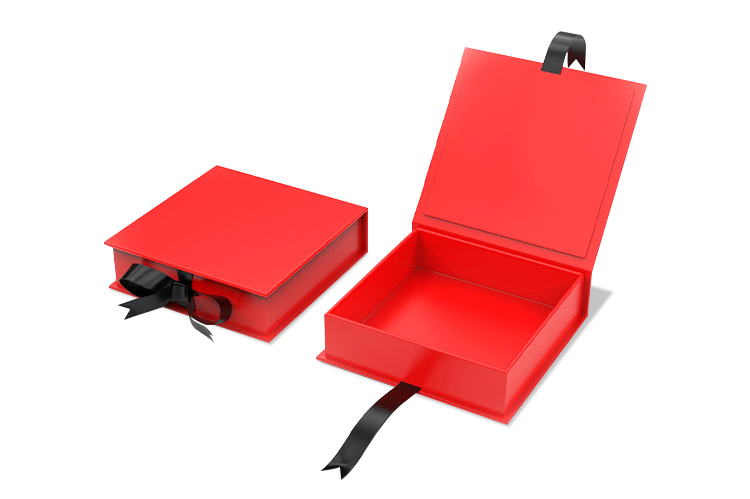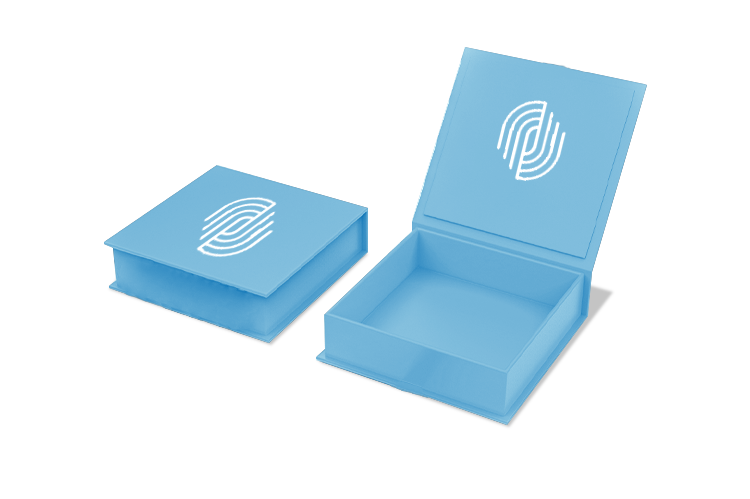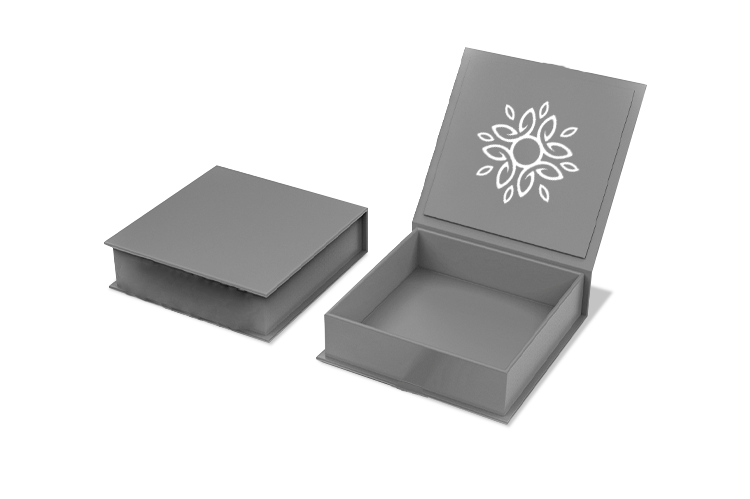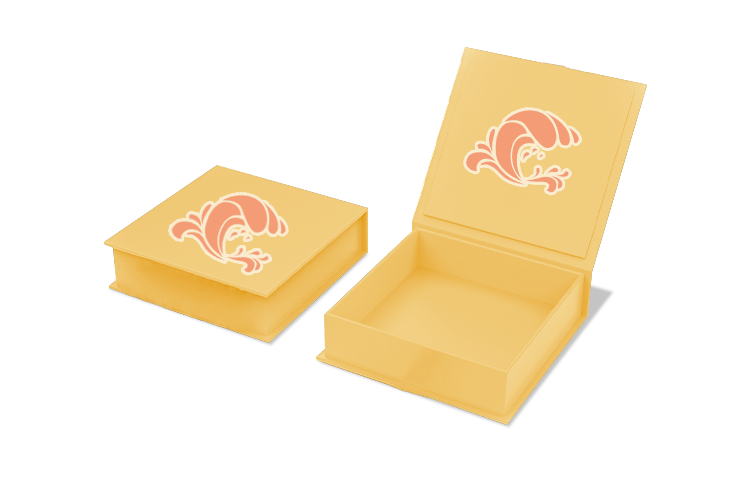 If you need help with the design of your box and artwork, just ask. We have an expert team of experienced and friendly in-house designers waiting to help you. We'll be delighted to send you our ready-made magnetic closure rigid box design template at no charge. And if you need more support, send us your logo and color scheme, and we can create the artwork for you. If you have questions about any aspect of artwork and design, get in touch and we'll make it as easy for you as we can.
Magnetic Closure Box Assembly and Packing Service
Because magnetic closure rigid boxes are large and don't pack down, the shipping costs are relatively expensive. To help offset these added costs, if you purchase the products that you want to package inside them here in China, we can assemble the boxes and load the items into them for you before shipping. This service offers you a significant saving on shipping, assembly, and packaging.
Want to get the perfect packaging designed for your small business? Contact our experts for sourcing help!
Custom Magnetic Closure Box Materials
We make magnetic closure rigid boxes from grayboard covered with coated white paper. Once we know the style of the box you'd like to make and the weight of the products it will hold, we can advise you on the correct board thickness. Our standard grayboards are:
Our standard board and papers are:
Printed paper
Printed paper—we use CMYK offset printing on 157 gsm / 106 lb art paper
Brown Kraft paper
Brown Kraft paper—120 gsm / 81 lb paper made from chemical pulp, this paper is tough, resistant, and durable
Black Kraft paper
Black Kraft paper—same as above, but black, with a slick, professional look
Colored paper
Colored paper—120 gsm / 81 lb paper in a variety of attractive colors and shades
Soft-Touch paper
Soft-Touch paper—120 gsm / 81 lb paper with a scuff-resistant, velvety coating
Textured paper
Textured paper—120 gsm / 81 lb paper paper with a textile-like finish
We can also include custom inserts made from paperboard, foam, silk, PVC, and other materials of your choice.
Custom Magnetic Closure Box Printing Options
At QinPrinting, we use soy-based ink, which is eco-friendly and produces beautiful, vibrant colors.  Box printing options are: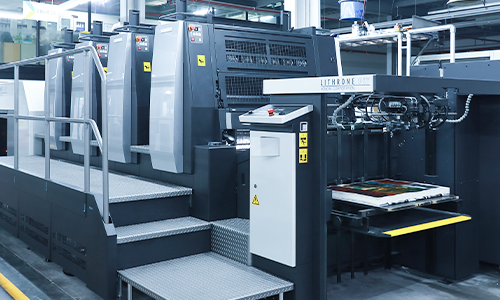 CMYK offset printing —uses cyan, magenta, yellow, and black to create the whole spectrum.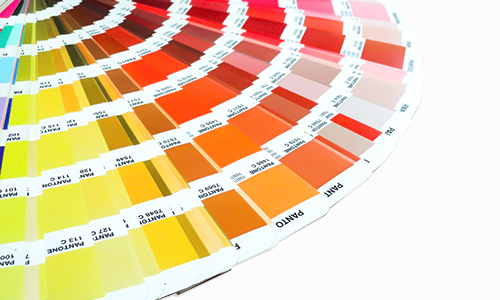 Pantone color printing—a form of offset printing, used to obtain 100% faithfulness in color reproduction.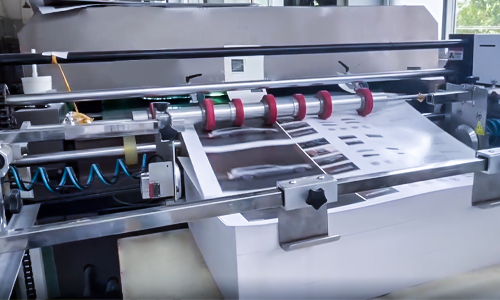 UV printing—for printing onto gold, silver, black and other colored paper.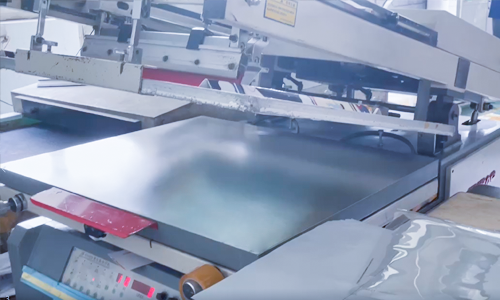 Silk printing—not suitable for photographs but ideal for logos, text, and simple graphics on black or colored paper.
Custom Magnetic Closure Rigid Box Special Finishes
Here's a helpful list of the range of options to enhance your magnetic closure rigid box.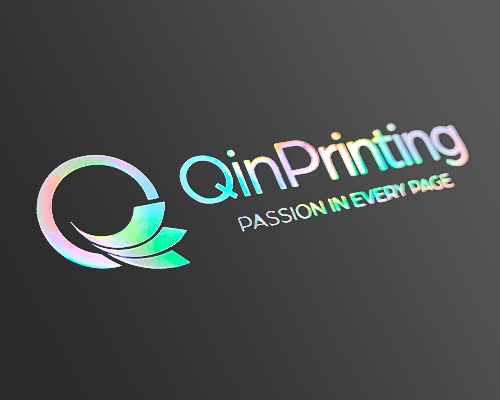 This is state-of-the-art technology. Using lasers, we can adhere and build metal foil on the surface of your box, creating a stunning, metallic effect on lettering, logos, or other design elements — or even the whole box!
Our Environmental Commitment
We actively encourage reuse and recycling of all our products. We can use recycled or FSC-certified materials on request. FSC-certified means materials from responsibly managed, sustainable forests.

If you're ready to explore your options for creating magnetic closure rigid boxes at a price to suit your budget, we should talk. Get in touch to discuss your needs or ask us for a no-obligation quote.