Popular across a range of packaging and display applications in both wholesale and retail industries, our robust, attractive kraft boxes could be the solution you've been looking for
Kraft paper and board is tough, flexible, distinctive, and suitable for making boxes, cartons, packaging sleeves, and displays. We'll customize Kraft boxes to your needs with shapes and designs to fit your products, inserts, branded printing and more. Durable, inexpensive, visually appealing and infinitely adaptable, it's easy to see why so many businesses choose our kraft box packaging solutions.
Choose from the following different styles of kraft boxes.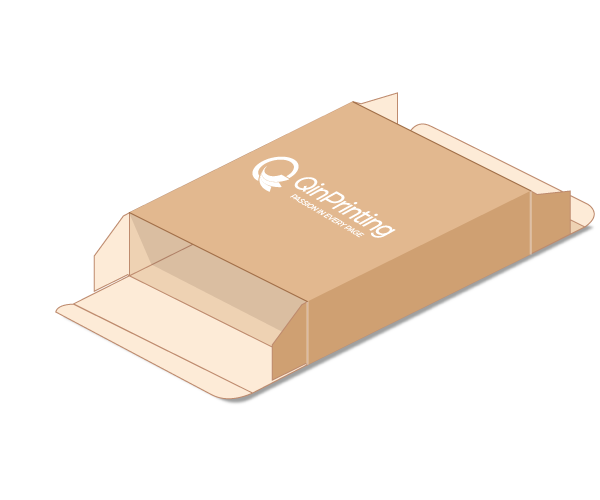 Our tuck end kraft boxes have a front face, a back, two side panels, and openings at both ends. The openings close with flaps which fold over one another and "tuck in".
Identical to the standard tuck end kraft box, but with the addition of a handy hang tab which allows the boxes to be hung up or suspended on a suitable stand, hook, or other display system. Functional and attractive, these boxes are very popular in several retail contexts and allow you to show the packages at a range of heights, including eye-level.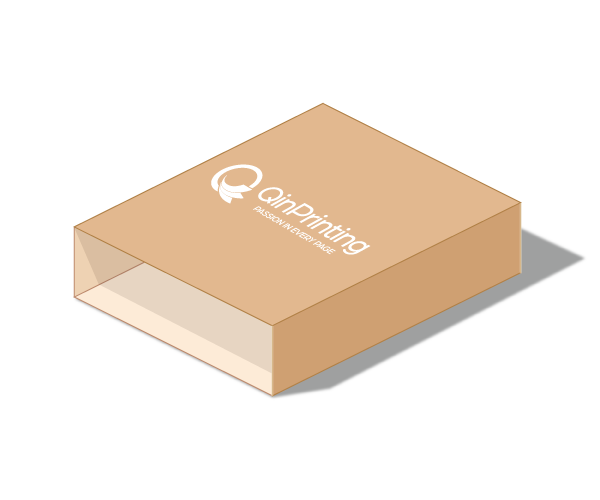 Box sleeves, also called "wraps" and "belly bands" are a simple but highly effective solution to branding and upgrading your basic packaging without the investment of a fully customized box. A single sheet of printed kraft paper, made to measure, that wraps around all or part of your product or product package, they add instant appeal and attraction to any item.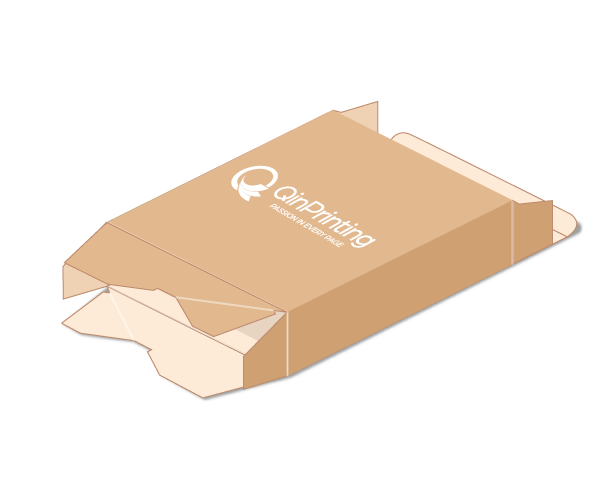 The bottom of this kraft box style is designed to automatically fold and close for rapid assembly. The lid is hinged and folds to tuck in on one side of the top of the box. Flat-packed for shipping and needing no special skills or equipment to assemble, these are a very effective and economical packaging solution.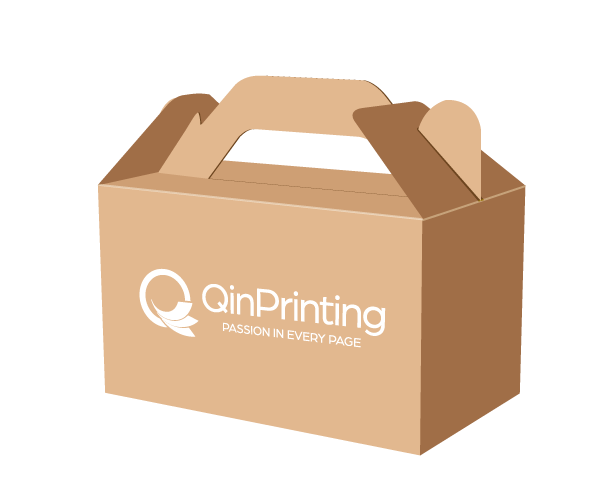 Gable top kraft boxes with an auto bottom are widely used in the food and catering industries as well as making beautiful gift boxes. The complex folds—which need hand assembly—result in a robust carrier box complete with a handle above the top of the box. Despite the complexity of the design, they're easy to put together and can be stored and transported flat.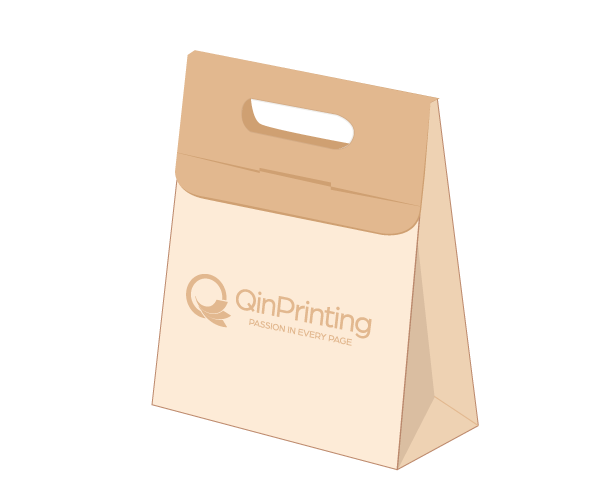 These kraft bag boxes fold up like a packet tapering to a top-end handle for easy carrying. Our bag boxes are very popular with food, cosmetics, gift, and other retailers. They're cost-effective, handy, and eye-catching. They can also be flat-packed for storage and transit.
Custom Kraft Box Materials
We make all our kraft boxes from high-quality kraft papers with excellent properties for print, durability, and precision cutting — all important factors for making an effective box whether for packing in transit, storage, or display. Three color options are available in the kraft paper range: brown, black, and white. Please note that the shade of brown in kraft paper—lighter and darker in tone—can vary a little from one supplier to another, as can the weight. The most common weights we use for kraft boxes of all colors are:
Custom Kraft Box Printing Options
We may use one of several printing techniques for kraft boxes, depending on your needs. Brown and white kraft boxes both work well with UV (ultraviolet) printing, silk printing, traditional offset printing, and special finishes such as foil stamping. With black kraft paper boxes, when using UV or silk printing techniques, any colored areas will need to be printed in pure white first as a base, and then the color ink printed over that. Silk printing is great for logos, text, and basic graphical elements, but it's not suitable for reproducing photographs.
Custom Kraft Box Special Finishes
We print all our kraft boxes with your custom branding, logo, product images and information, as desired. But we can customize them further with a range of specialized techniques.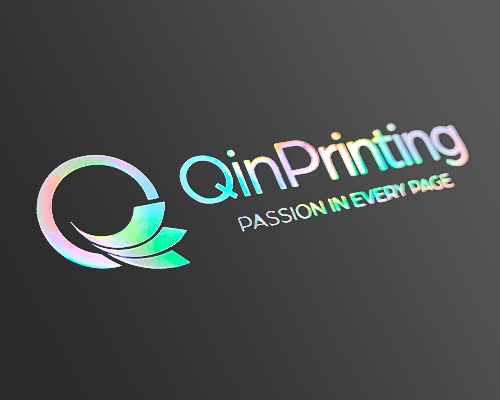 This is state-of-the-art technology. Using lasers, we can adhere and build metal foil on the surface of your box, creating a stunning, metallic effect on lettering, logos, or other design elements — or even the whole box!
Our Environmental Commitment
We actively encourage reuse and recycling of all our products. We can use recycled or FSC-certified materials on request. FSC-certified means materials from responsibly managed, sustainable forests.

If you're ready to explore your options for custom kraft boxes at unbeatable prices, we should talk. Get in touch to discuss your needs or ask us for a no-obligation quote.