Custom Fine Art Photography Book Printing

Create a stunning and stylish book of your fine-art photography with our custom offset printing services
Fine art photography is a form of creative expression which inspires us to look again, with refreshed vision, to see the world anew and recall what it means to wonder. Like any language, the grammar and syntax of light and shade, image and shadow, can reveal the poetry of a moment, tell a story, or bring attention to the unseen.
At QinPrinting we're proud to be able to help fine-art photographers showcase their work in beautifully crafted print editions. We've built our world class reputation in the field of fine art and photographic reproduction on 25 years of success in the industry, an expert team, cutting edge technology, and personalized customer care.
"Taking pictures is savoring life intensely, every hundredth of a second."
—Marc Riboud, famous French photographer
Custom Fine-Art Photography Book Printing Costs
Every day, QinPrinting assists fine art photographers in printing photo books of remarkable quality. However, we recognize that not everyone has the financial resources of a major publishing house such as Phaidon or Laurence King. With this in mind, we strive to provide outstanding books at the most affordable rates in the marketplace. If you're a professional fine-art potographer looking to print an exemplary portfolio of your work, we make our expertise available to you at a price you can afford.
However, don't take us at our word. You can get a quick estimate what it will cost to produce your unique fine art photography book by consulting our pricing tables. In contrast to the majority of offset book printing solutions, which require an obligatory print order of 500 or perhaps 1,000 books, we offer a minimal order quantity, or MOQ, of only 100 copies at a competitive rate. However, as shown in the graphs, the greater the quantity of book copies ordered in a single batch, the lower the unit cost.
Hardcover Photography Book Printing Price Chart (210mm x 297mm)
Quantity

100pcs

500pcs

1000pcs

2000pcs

5000pcs

10000pcs
Please note that all prices are EXW our facility and do not include shipping costs.
Cover: 157 gsm / 58 lb coated cover paper with matte lamination wrapped on 2.5 mm thickness greybeard
End sheets: 140 gsm / 95 lb uncoated text paper, blank
Inner: 157 gsm / 106 lb coated text paper
Cover and inner: full color printing
Paperback Photography Book Printing Price Chart (210mm x 297mm)
Quantity

100pcs

500pcs

1000pcs

2000pcs

5000pcs

10000pcs
Please note that all prices are EXW our facility and do not include shipping costs.
Cover: 250 gsm / 92 lb coated cover paper with matte lamination outside
Interior: 128 gsm / 86 lb coated text paper, full color printing
Cover and inner: full color printing
Binding: perfect binding
For a more precise and personalized estimate, take advantage of our convenient online Printing Cost Calculator. If you have questions, get in touch and one of our expert team members — not a chatbot or an inexperienced call center operator! — will be more than happy to help.
Custom Fine-Art Photography Book Sizes
In general, the size of a fine art photography book is determined by the photographs, number of images, formatting, and the book's orientation. A presentation portfolio of fine art photography with a landscape orientation will be larger, for instance, than a standard coffee table book. Here is a list of the most common layouts for various types of fine art photography books to help you choose the best solution for your needs.
Portrait portfolio: 8.5″ x 11″
Landscape portfolio: 11″ x 8.5″
Presentation book: 11″ x 11″, 12″ x 12″, 12″ x 9″
Oversized: 12″ x 17″ and 11″ x 17″ 
Whether you choose landscape or portrait orientation, we offer both at the same price; unlike most other printing companies who charge added fees for landscape oriented books. As a rule of thumb, we recommend that you print your fine art photography book as large as possible and practical. Assuming that you're using high resolution images, you'll get a more impressive result which shows off all the details of your work.
If you're self-publishing and you need to dispatch a large number of copies, it may be more practical to choose a smaller size. Larger proportions have a greater impact visually but attract higher costs. But you aren't restricted to the recommendations above. We are delighted to develop custom fine art photography books in any size or format. Remember that complete customization involves extra expenses and longer processing times due to the increased amount of pre-press and preparatory work required. For certain initiatives, however, the additional expense may be worthwhile. Only you can choose.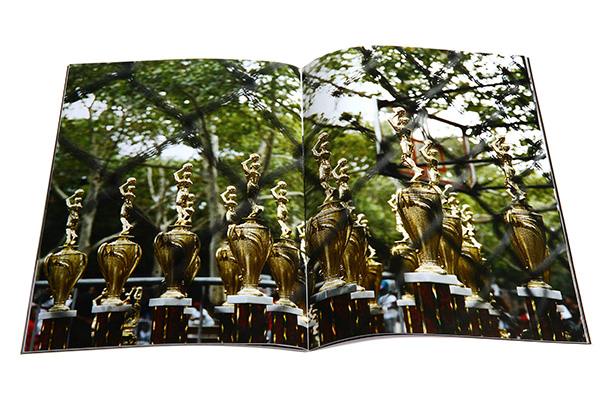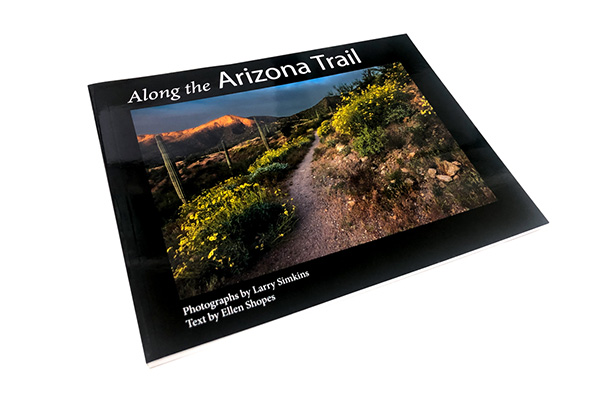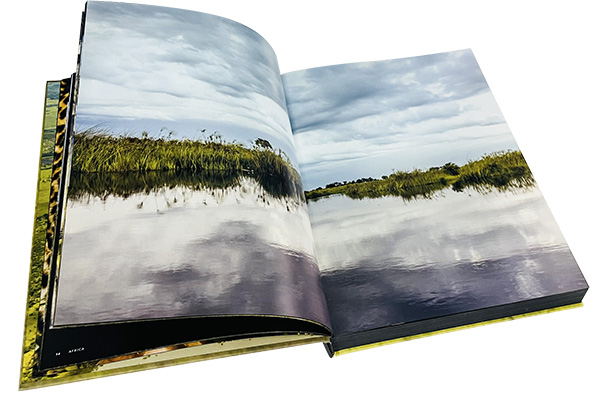 Fine Art Photography Book Paper Options
While a fine art photography book usually contains some text, its photographs are the focal point. For optimal results, we advise printing on glossy or matte art paper. Glossy and matte surfaces are both perfect for vivid printing that will faithfully reflect your photographs' colors, contrast, and intricate detail. Gloss paper is ideal for publications with full-color or black-and-white layouts with limited text, while matte paper is possibly preferable for books that include more text. Text printed on matte paper is simpler to read without sacrificing the quality of color or black-and-white rendering. Matte can also give your book a more subdued and elegant feel while gloss is shiny and vibrant.
For your fine art photography book, you will need a minimum of two paper types: one for the inner pages and one for the outside cover. You could also include end papers, which can be made from identical paper as the rest of the interior or something else, such as a denser, colored, or textural paper. A dust jacket and a slipcase are also options worth considering.
Paper Stock for Fine Art Photography Books
Popular among publishers of high-quality fine art photography books is sewn perfect binding, a type of paperback that can lie flat with the pages exposed without splitting the spine. This binding technique requires a spine thickness of at least 3 mm. A hardcover binding is a common alternative, particularly for an upscale, high-end appearance and feel. In both instances, we recommend 200 gsm / 135 lb gloss art paper for the inner pages if the size of the book is over 8.5 inches by 11 inches. It is aesthetically pleasing, faithfully recreates your original photography, and is durable. At QinPrinting, unless you ask us to do otherwise, we always use the superior sewn bindings, whether softback or hardcover, for fine art photography books and catalogs.
157 gsm / 106 lb cover paper wrapped on 2mm grayboard
157 gsm / 106 lb cover paper wrapped on 2.5mm grayboard
157 gsm / 106 lb cover paper wrapped on 3mm grayboard
Other paper, cloth, imitation leather or padded imitation leather wrapped on grayboard (see the example color swatches below)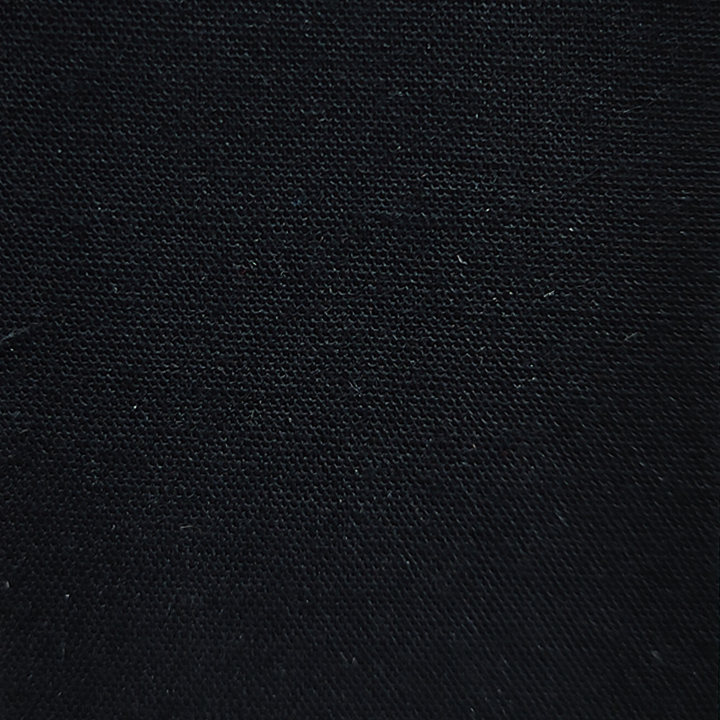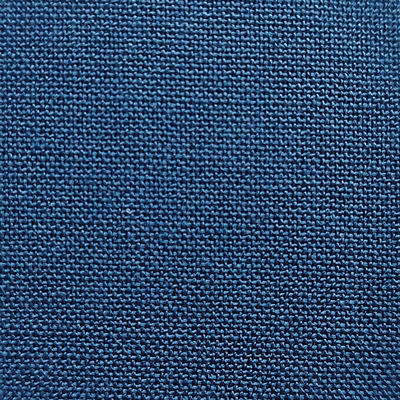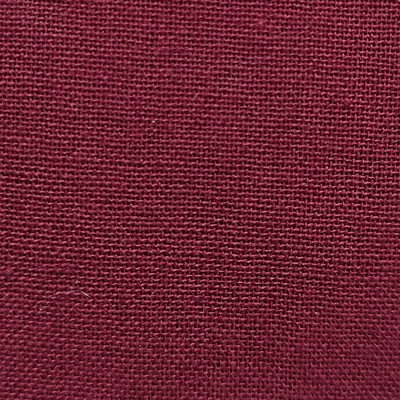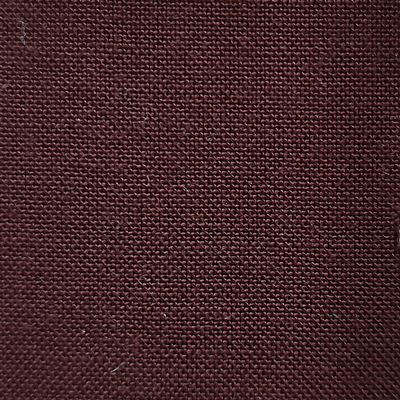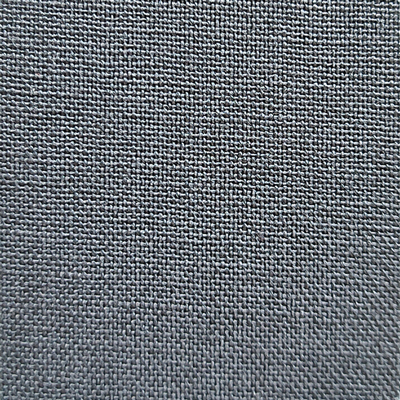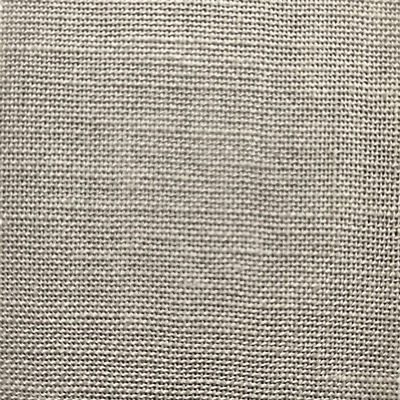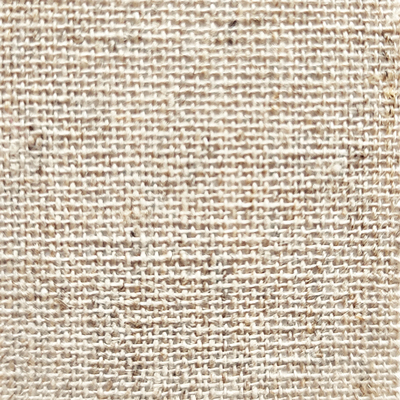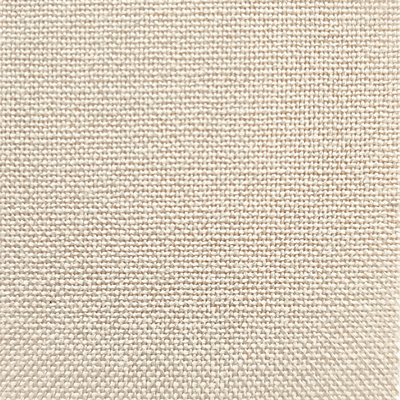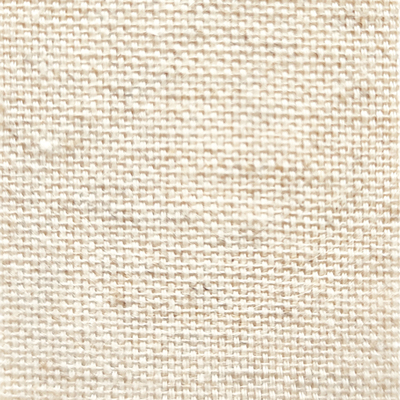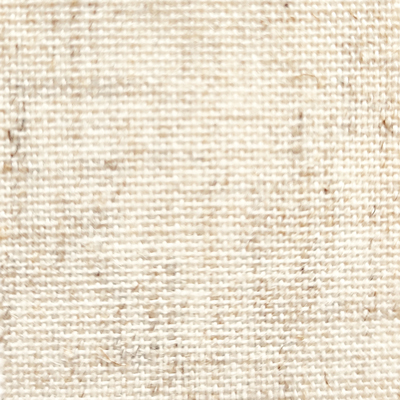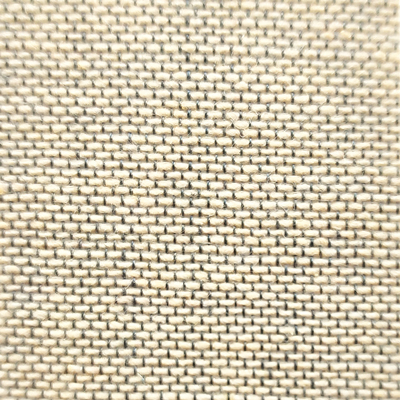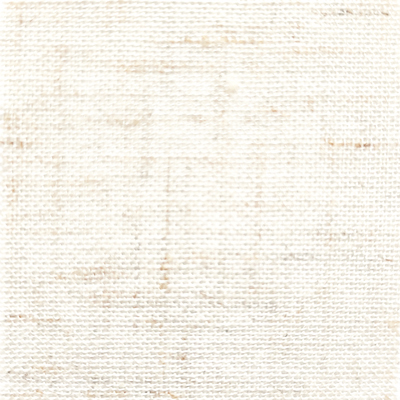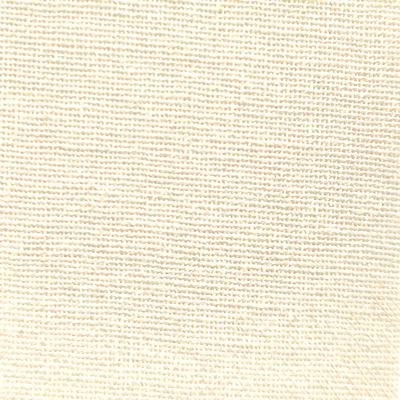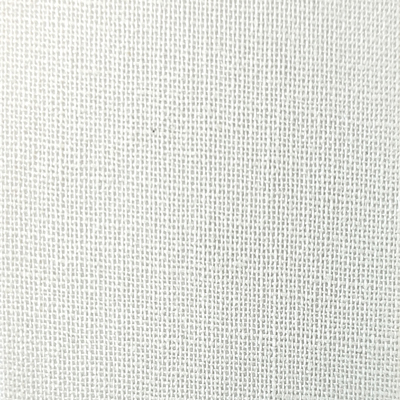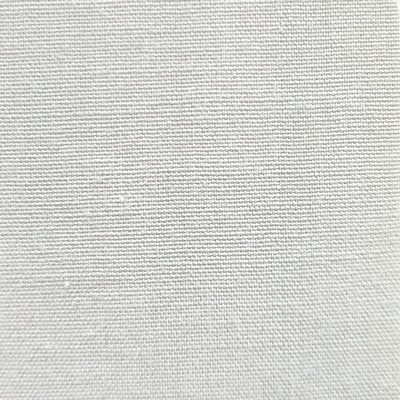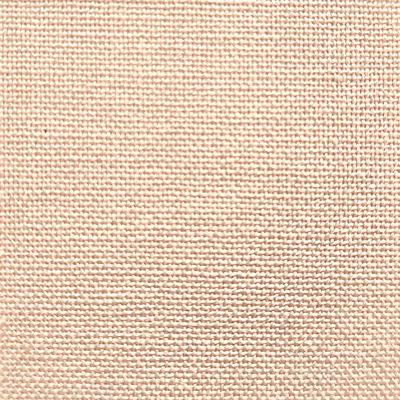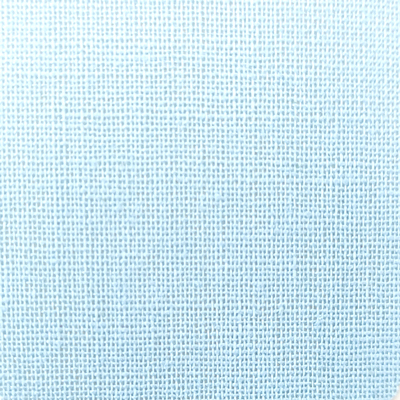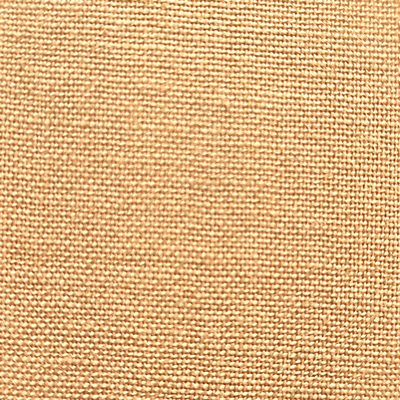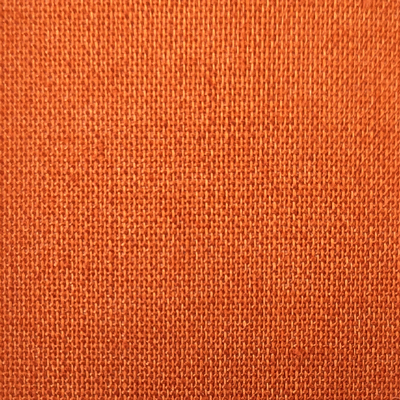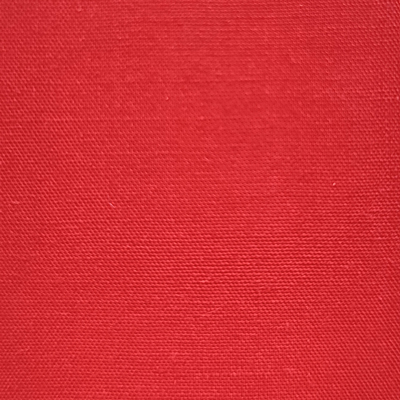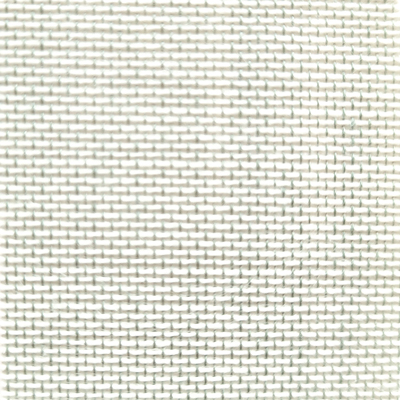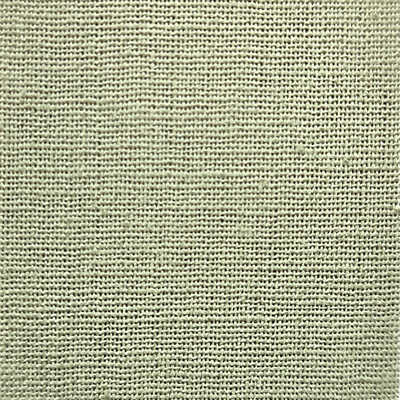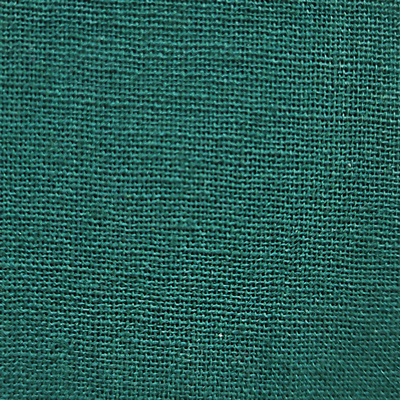 Imitation Leather Swatches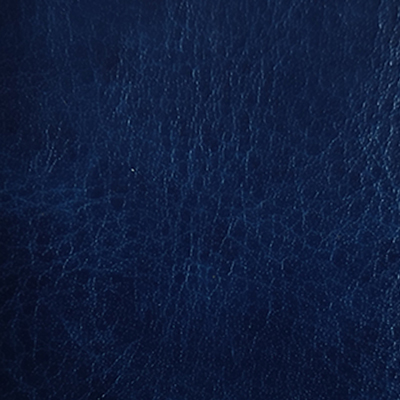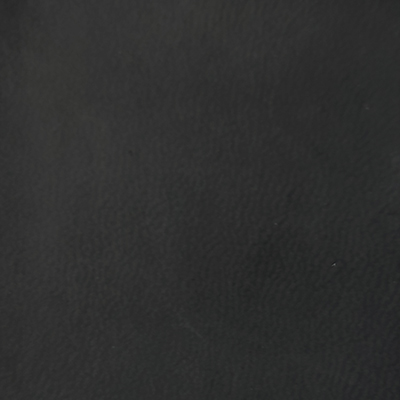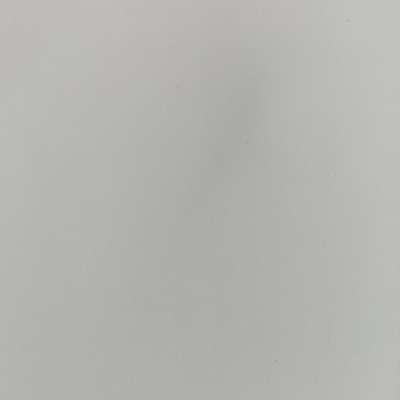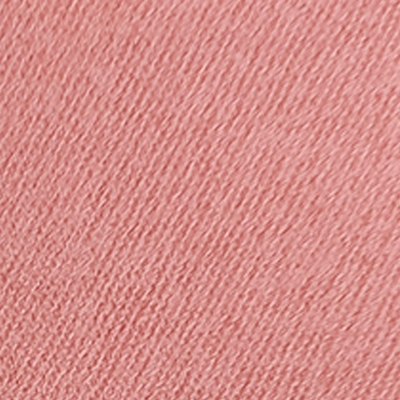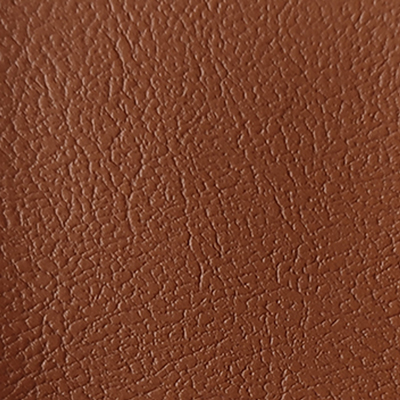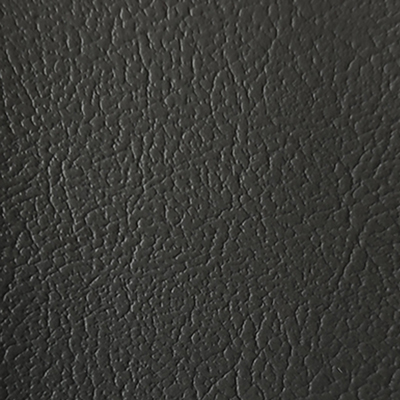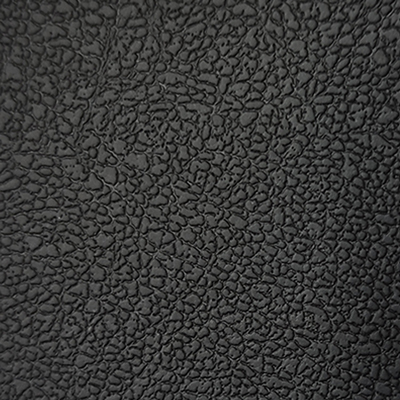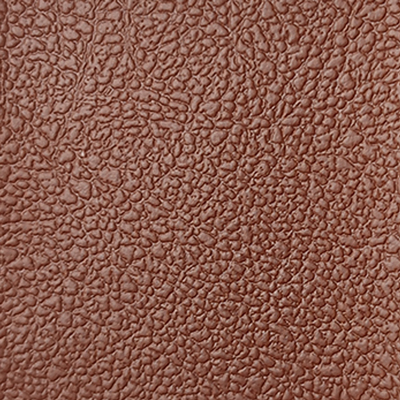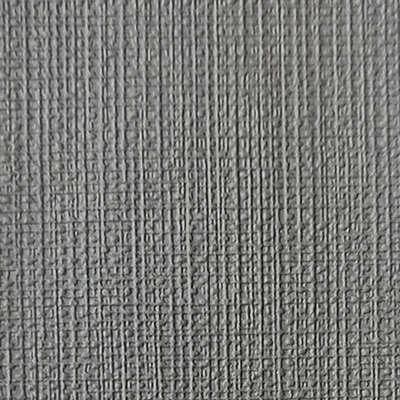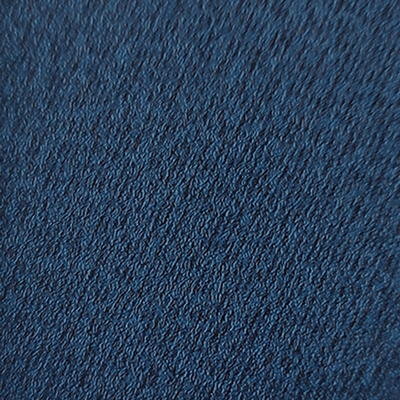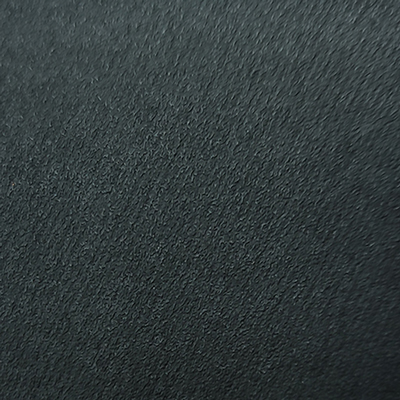 Perfect Bound Cover Paper
Bindings for Photography Books
While photo books come in all shapes and sizes, the choice of binding is very important for reasons of appearance, durability, and purpose. Let's look at the three most common, professional-looking options. You can open all the following bindings flat.
We use this binding style for most photo books we print. We collate the interior pages into sets called signatures, which are then sewn together and fixed into a wrap-around cover made of heavier art paper or lightweight card stock. For photo books with a moderate page count, this is a great option.
In this binding, we organize the interior pages into signatures which are then printed, cut, and sewn, and glued into a hard casing covered by a printed sheet which forms the cover. This binding is the most durable and professional-looking, especially if you add a dust jacket, end papers, and a marker ribbon, for example.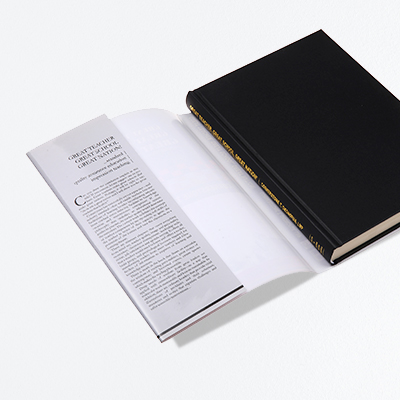 A "dust jacket" is a common and practical method of preserving hardcover books. It adds five printable regions to your book, including the front, back, spine, as well as two inside flaps, lending an elegant accent to your publication. For enhanced effects, we are able to print it in all-over color, gloss varnish it, matte varnish it, emboss, deboss, laminate, and foil stamp it. According to the dimensions of your book, dust jacket flaps are typically between 4 and 8 inches wide, providing ample room for an excerpt or introductory paragraph on the front flap and an author biography on the rear flap, for example.
Slip cases are uncommon, but for a sophisticated product, they are an effective way to give your hardcover fine art photography books an upscale appearance and additional protection. We construct them from printed paper folded on grayboard in the shape of a five-sided case, but with the front left uncovered so that when the book is put inside, only the spine is visible. They can accommodate one or more volumes. Depending on your preference, we may wrap the grayboard with printed material, textiles, vinyl, or leatherette. The case may be printed, embossed, debossed, as well as highlighted with spot UV and foil stamped. If you have a series of themed volumes—the four seasons, for example—you can collect them in a slip case to great effect.
Both sewn perfect binding and sewn hardcover solutions allow readers to open the pages flat to give a better viewing experience without damaging the spine as might be the case with standard glue-only bindings. And if you have foldout spreads we can help you with the design so that they are positioned correctly within the signature folds. Whichever binding style you choose, we like to make it easy for you to design your photo book. So, you can use one of our ready-made design templates if you wish. And ask us for paper samples. We'll be happy to drop them to you in the mail.
Fine Art Photography Book Design and Artwork Tips
Whether you are designing your own fine art photography book or hiring an expert designer for the job, it is essential to know how to go about preparing the files for printing. You will need to account for bleed zones, safety areas, trim lines, and borders, as well as ensure that the resolution is right and the color space is correct. Keeping this in mind, here are a few helpful strategies for preparing your files for the printer.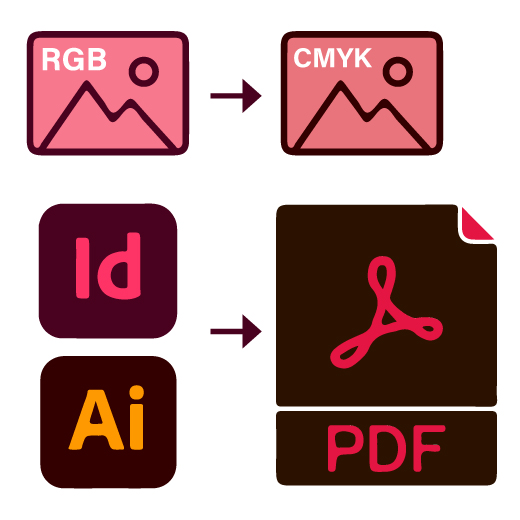 Export your files as vectors in PDF format for the best results. Our recommended software options for photo book design are Adobe Illustrator or Adobe InDesign. These will also allow you to convert your color space from RGB to CMYK which you will need to do for offset printing.
If you can't deliver vectors — say, if you're exporting bitmaps from Photoshop — then make sure the resolution is at least 300 DPI. With vectors, you needn't worry about resolution, but all other images must have a high definition to tolerate resizing without becoming fuzzy and "pixilated".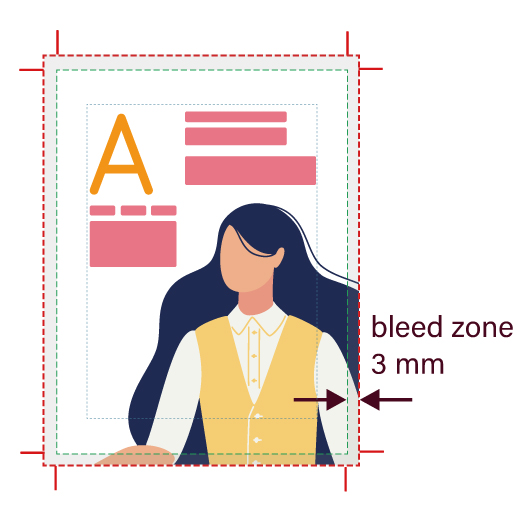 You'll need to add a "bleed zone" of 3 mm around all your pages. A bleed is an extended zone at the periphery of your photo, which falls outside the area that your finished page will cover. Once we've printed your pages, we'll cut them to the exact size needed for your photo book format. This "bit extra" gets cut off and makes sure that the finished image fills the page with none of it being lost. You should mark bleed zones as red lines.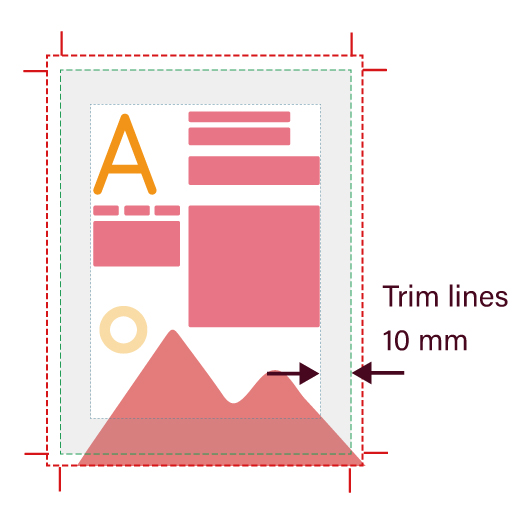 Inside your bleed zone, don't forget to mark the "trim lines". These will define the final dimensions of the finished page. Make sure that any necessary elements of your images stop at least 10 mm short of the trim line.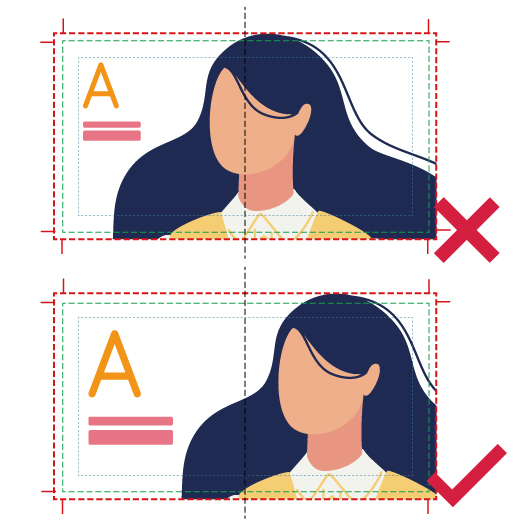 If a photo crosses over two pages in a "spread" make sure that nothing essential—like the subject's face or other important details—lie along the center crease.
If you're working with an expert graphic designer to generate your files, they ought to be aware of the requirements to make every detail "print ready." But if you've never used design software before, these are the most important things to consider before submitting your files. You are responsible for sending "print-ready" files. However, do not fear! We will gladly "hold your hand" throughout the process, explain what's required, communicate with your designer, and personally inspect everything to ensure everything proceeds smoothly and you receive a flawless print edition of your photography book.
To learn more about preparing your photographs, text, and layout for printing, please check out our Pre-press Artwork information page.
A photography book is a large undertaking. To ensure that the printing quality meets your expectations, we recommend that you create a set of hard proofs and 4-16 page offset printing samples. Why? The hard proof color and the final book printing color are approximately 95% same. The final colors are represented by the offset printing sample. Color differences between hard proof and offset printing can be compared. You'll see how they look in the finished book.
If you're a professional fine art photographer wanting to print a stunning portfolio of unrivalled quality and at an unbeatable price, we should talk. Get in touch today to chat through your needs or to ask for a no-obligation quote. We can't wait to help you make your fine art photography book a work of art in its own right!