We design, build, and custom print robust, eye-catching, and cost-effective corrugated boxes for businesses and others all over the world
Custom Printed Corrugated Boxes for Product Packaging
At QinPrinting, we offer a comprehensive corrugated box making and printing service for when you need a product packaging solution that's durable, cost-effective, and looks great both in store and on delivery. Our corrugated boxes come in a variety of practical and eye-catching styles and are fully customizable and brandable according to your needs.
Custom Printed Corrugated Box Styles
We will fully customize any box style you would like, tailored to your products. But to get started, you can choose from the seven most commonly requested styles of corrugated box designs listed below. Each has its particular merits and uses. Choose the one which best suits your products, brand, and distribution methods. The pictures below should speak for themselves, but if you have a question, just ask. We'll be delighted to help.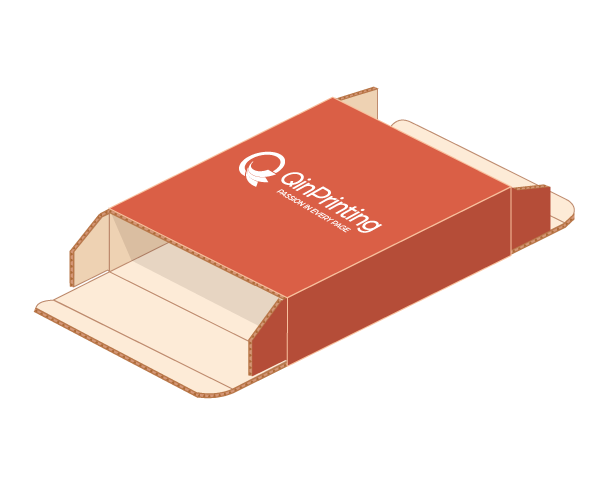 We make these tuck end boxes with a front face, a back, two side panels, and openings at both ends. The openings close with flaps which fold over one another and "tuck in". Hence the name! Versatile and attractive, these neat little boxes have a range of applications and look great on store shelves.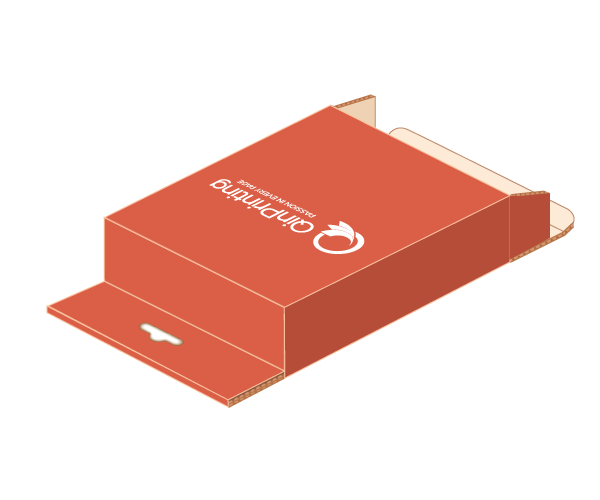 As the regular tuck end box, but with the addition of a handy hang tab which allows the boxes to be hung up or suspended on a suitable stand, hook, or other display system. Functional and attractive, these boxes are very popular in several retail contexts.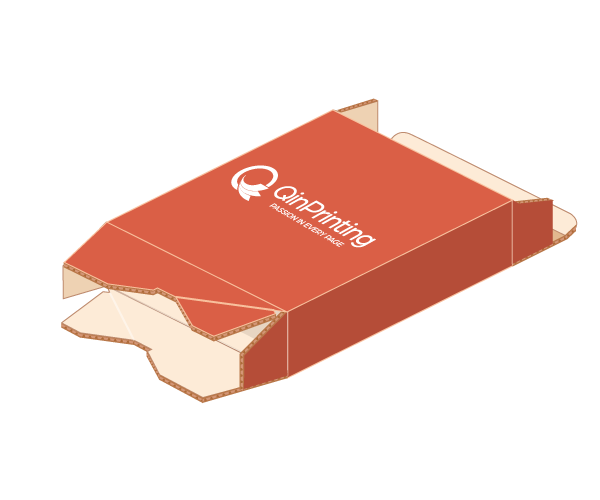 The bottom of this box style is designed to automatically fold and close for rapid assembly. The lid is hinged and folds to tuck in on one side of the top of the box. Flat-packed for shipping and needing no special skills or equipment to assemble, these are a very effective and economical packaging solution.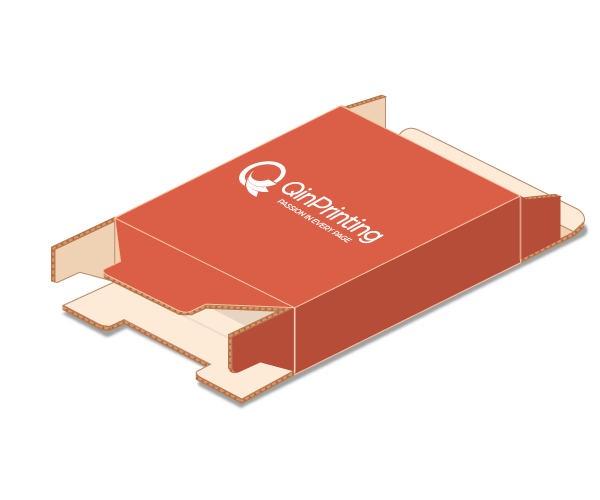 Our corrugated snap lock bottom boxes are similar to the auto bottom box, but the snap lock bottom box needs the four-flap base to be manually assembled, so it takes a few seconds more to put together. It can also be flat-packed for transit and is a very solid, high-performing box at a great price point.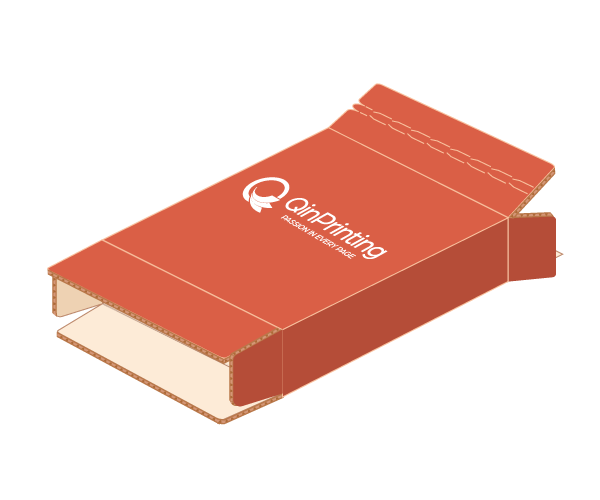 Seal end boxes, as their name suggests, have sealable, sticky flaps for extra security. Otherwise, they are very similar to other tuck end boxes. The high-security closure makes them especially popular in the food industries, for example, although they have a wide range of uses.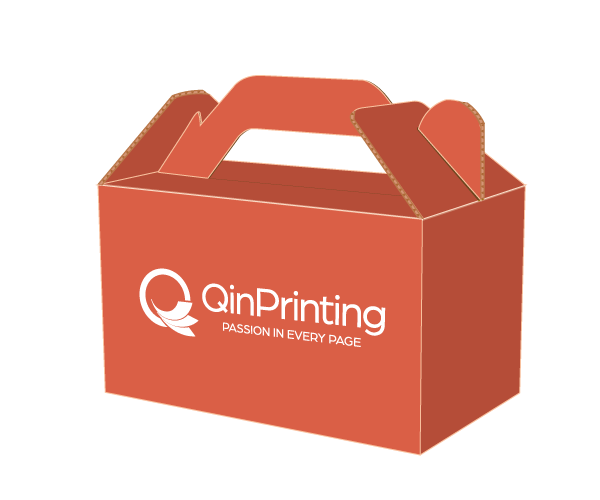 Gable top boxes are widely used in the food and catering industries as well as making beautiful gift boxes. The complex folds—which need hand assembly—result in a robust carrier box complete with a handle above the top of the box. Despite the complexity of the design, they're easy to put together and can be stored and transported flat.
Corrugated Box with A Window or Insert
A great option for many products is to include a "window" in one or more of the panels so that customers can see the products inside. If this is something you'd like, please get in touch as we can help you decide on the size, location and cover material for the cut-out window feature. You may also wish to add an insert within the box. We can customize these to fit any product or shape and can make them from cardboard, molded PVC, or foam.
Printed Corrugated Box Design Templates
We've developed a series of ready-made box design templates—including one for the "window" box style—to assist you with getting your chosen box designs ready for printing. Just ask us and we'll be happy to send you the best template for your project at no extra charge. We also offer design and artwork checking as standard.
Printed Corrugated Box Materials
Corrugated cardboard has an internal layer known as the "flute". Flute sizes vary and so does the thickness of the resulting board. The common printed corrugated box materials we choose are E-Flute or F-Flute glued a sheet of 250 gsm / 168 lb C1S printed paper on the top. We offer high-quality reproduction full-color printing on all our custom corrugated boxes.

E-Flute—you can use this 1/16" thick version for many kinds of boxes, including folding rather than rigid designs. Most of our E-flute corrugated cardboard is made from brown kraft stock and we recommend covering it with 250 gsm / 168 lb C1S (coated on one side) paper.
F-Flute—this 1/32" thick cardboard is the thinnest of all but still lends added structure to boxes. F-flute may be made from brown kraft paper, white, or black paper. As with the E-flute, we'll cover it in 250 gsm / 168 lb C1S (coated on one side) paper for printing on.
In our printing process, we first print the paper, then glue it to the corrugated board surface, before cutting and assembling the boxes. This gives a precise and professional finish to each assembled box. The above boards are both excellent choices for boxes—depending on your brand and products—and serve the needs of most customers.
Custom Corrugated Box Printing Options
At QinPrinting, we use soy-based ink, which is eco-friendly and produces beautiful, vibrant colors.  Box printing options are: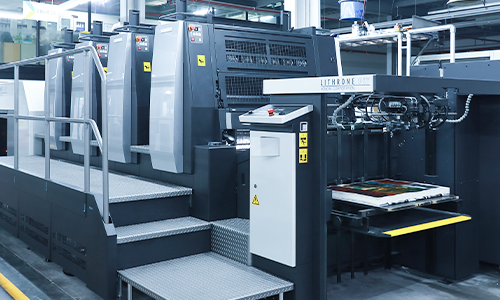 CMYK offset printing —uses cyan, magenta, yellow, and black to create the whole spectrum.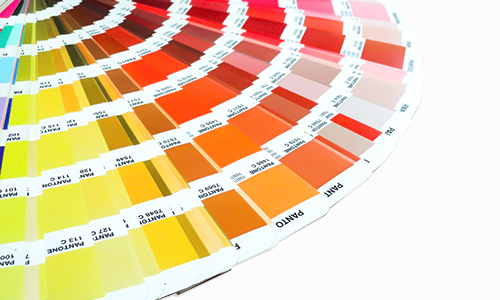 Pantone color printing—a form of offset printing, used to obtain 100% faithfulness in color reproduction.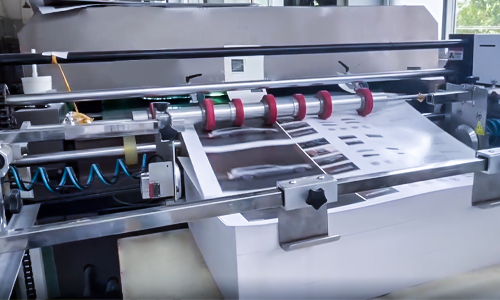 UV printing—for printing onto gold, silver, black and other colored paper.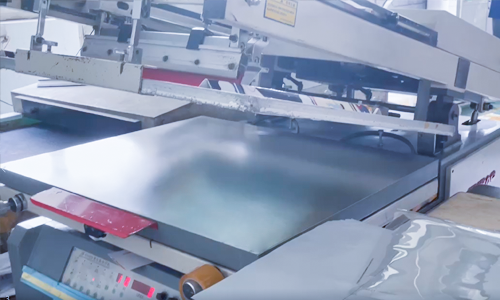 Silk printing—not suitable for photographs but ideal for logos, text, and simple graphics on black or colored paper.
We print all our corrugated boxes in a variety of colors.
Custom Corrugated Box Finishes
Here's a helpful list of the range of options to enhance your custom corrugated box.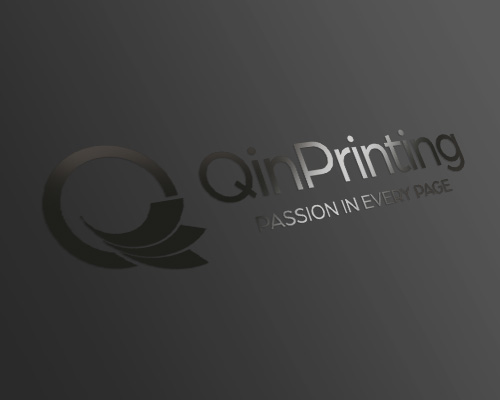 Rather than coating the whole box, you can highlight a specific area with spot UV. We apply a clear polymer coat to the specified area — which could be a product name, a logo, or an image — which really makes it "pop" and catch the eye. Suitable only for surfaces treated with matte or soft-touch lamination.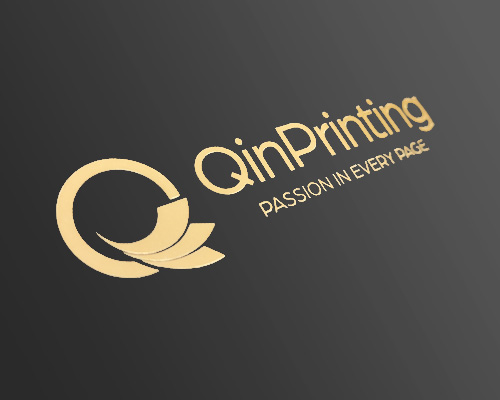 Foil stamping adds a metallic effect to lettering or other design elements. Gold, silver and bronze are the most popular choices, but we can use pigments to create a foil stamp in almost any color you'd like.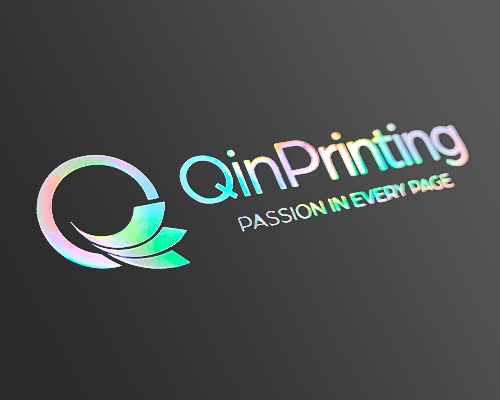 This is state-of-the-art technology. Using lasers, we can adhere and build metal foil on the surface of your box, creating a stunning, metallic effect on lettering, logos, or other design elements — or even the whole box!
Our Environmental Commitment
We actively encourage reuse and recycling of all our products. We can use recycled or FSC-certified materials on request. FSC-certified means materials from responsibly managed, sustainable forests.

If you're ready to explore your options for creating custom corrugated boxes at a price to suit your budget, we should talk. Get in touch to discuss your needs or ask us for a no-obligation quote.