Custom Game Card Printing

We offer a world-class game card printing service as part of our comprehensive board game manufacture solution, but we can also print your card-only games to the same high standards
Custom game cards are also known as tabletop game cards. You can design game cards to be used on their own as a game in their own right or as one component of a board game. Think of popular games such as Magic: The Gathering, Pokémon, Uno and Exploding Kittens and you'll have a reasonable impression of what game cards are. But the cards may also be used for characters in a board game (as in the famous detective game, Clue) or skils, actions, instructions, forfeits, and more, in a range of tabletop and board game styles.
QinPrinting provides custom card game printing for independent creators and game publishers. As a business-to-business printing products supplier, we have over 25 years of success and we put this accumulated expertise at the service of all our clients, large and small. We also specialize in supporting independent creatives and small game publishing teams to make a success of their Kickstarter crowdfunding campaigns, for which we offer special service packages, discounts, and more.
How Much Does It Cost to Print Game Cards?
The exact cost of printing game cards depends on the choice of materials, size, number, and any special finishes. But you can get an idea by looking at the at-a-glance chart.
Game Card Printing Price Chart (Tuck End Cardboard Package)
Quantity

100 decks

500 decks

1000 decks

2000 decks

3000 decks

5000 decks
Please note that all prices are EXW our facility and do not include shipping costs.
300 gsm / 110 lb coated cover paper with varnish both sides for cards, full color printing.
350 gsm / 129 lb C1S cover paper with lamination outside for tuck end folding carton package.
Shrink wrap for each box
Game Card Printing Price Chart (Magnetic Rigid Box Package)
Quantity

100 decks

500 decks

1000 decks

2000 decks

3000 decks

5000 decks
Please note that all prices are EXW our facility and do not include shipping costs.
300 gsm / 110 lb coated cover paper with varnish both sides for cards, full color printing.
157 gsm / 106 lb coated text paper with lamination wrapped on 2mm thickness grayboard for magnetic rigid box package.
Shrink wrap for each box
Our minimum order quantity (MOQ) is 100 units. But the more units you order in a single print run, the less you pay per unit.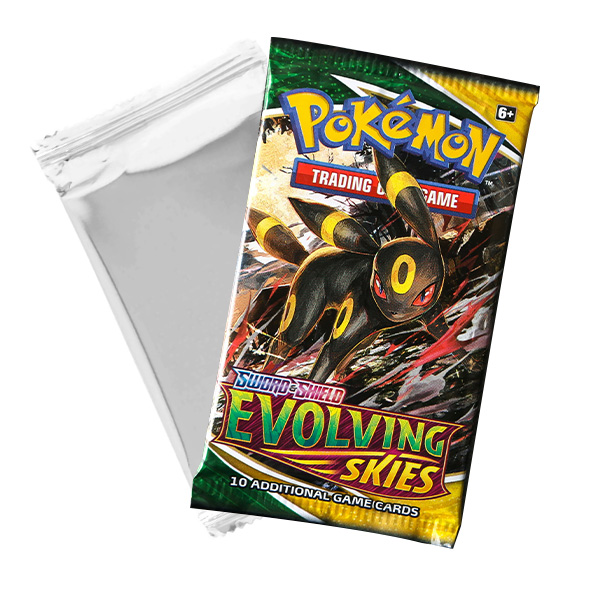 Many game card enthusiasts love to collect sets and special series. So, if you need to add booster packs with either randomly selected cards from a series or for specific collections, just ask. We can print the cards in exactly the same way as a main deck, assemble, and pack them according to your needs. Or if you want to release your main deck in split sets that your customer then collect as they're put on the market, we can do that, too by randomizing the cards selected for each booster pack.
What Materials Do We Use for Game Cards?
We use a high-quality paper card to make your game cards. This kind of card is thicker than standard paper. Black core stops light passing through the cards, making it easier for players to hide their hand. If using gloss or matte paper, we can glue two sheets of C1S together to get the same effect. C1S is cover paper, coated on one side only. These are the most common paper types we use for flash cards:
310 gsm / 114 lb black core paper
300 gsm / 110 lb gloss or matte art paper
350 gsm / 129 lb gloss art paper
two sheets of 250 gsm / 92 lb C1S paper or 300 gsm / 110 lb C1S paper or 350 gsm / 129 lb C1S paper glued together
If you're designing game cards for young children to play with, we recommend you to choose a thicker paper option as the result will be more robust. Two sheets of 250 gsm / 92 lb C1S paper glued together is a good choice. If you need over 100 cards in a single deck, then 300 gsm / 110 lb art paper or 250 gsm / 92 lb C1S paper are better, as they'll stop the deck from becoming too bulky to be practical. It's also worth considering varnishing or laminating both sides of the cards to extend their useful life and minimize wear-and-tear. Our most popular choice for game cards is black core paper.
We use die-cutting to make game cards. A die-cutter is a sort of industrial scale cookie-cutter for paper and card. For each new shape or size, we must custom-make a cutting mold. We have the following size molds always in our stock, as they're the most popular sizes for most game cards: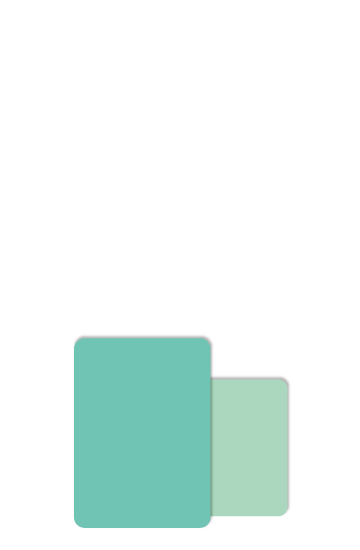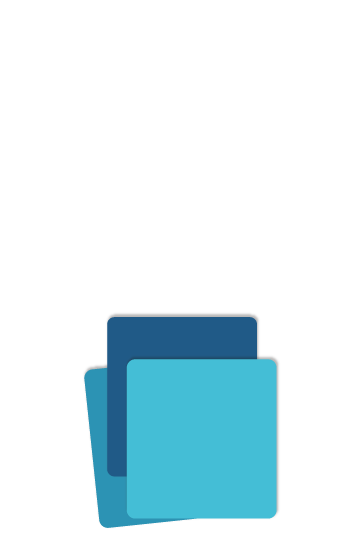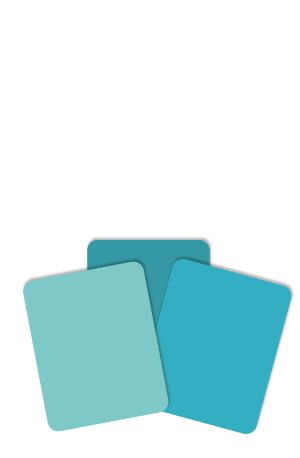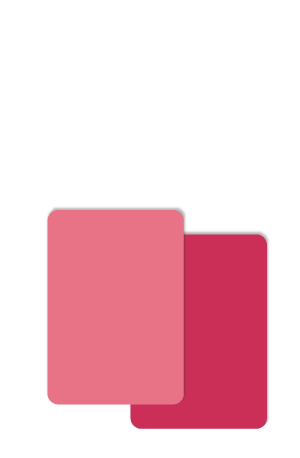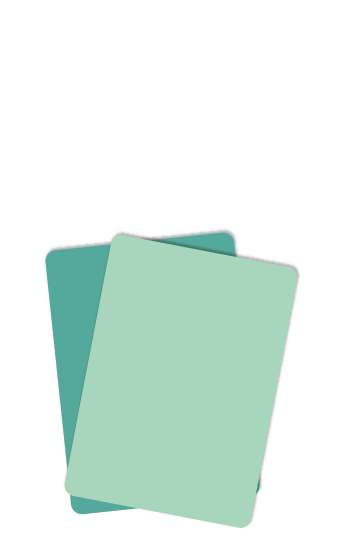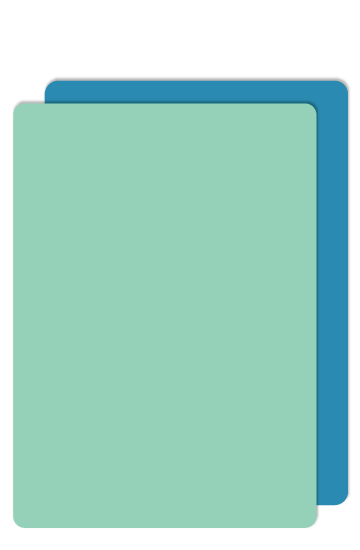 Using our standard pre-made molds is the most cost-effective method. But if you need a custom size, that's no problem. It just means that we'll need to prepare a special mold for you and for that service, we'll need to charge you a small added fee. We've seen tiny cards only a couple of inches square, to over-sized cards, and board games with several sizes of game card in the same box.
Game Card Surface Finishes
We offer a range of finishes for your game card surfaces. The corners of your cards may be square or rounded, as you prefer. Most game cards are varnished or laminated on both sides. Our special finishes include:
The minimum order quantity (MOQ) for cards is a competitive 100 units. But it gets more cost-effective if you order 1,000 sets or more, as the price-per-unit goes down against the one-off set up cost of creating the plates for offset printing. We print cards on A1 sheets and then cut them out. So, you can also save money by designing your cards to fit as many as possible on a single A1 sheet.
Game Card Packaging and Accessories
To prepare to ship your finished game cards, we'll package them in the box of your choice—a booster pack, a cardboard box, a telescope rigid box, or a magnetic closure rigid box—before shrink-wrapping the package. We'll load your cards into a board game box, or we can package them in a simple plastic wrapper. We can also offer a range of associated accessories you may find useful, such as stickers, rings, a card try, elastic bands, booklets, and more, to further support and enhance the value of your game cards.
Why Print Your Game Cards with Us?
Aside from our experience and expertise, we offer an unparalleled level of personal customer service and unbeatable pricing.
We also use state-of-the-art printing technology and offer a range of environmentally friendly options, including recycled paper and card, FSC-certification, biodegradable soy inks, and more.
We won't charge you for die-cut molds if you choose one of our standard sizes.
Our expert team will check all your files free as part of the service and we have rigorous quality control protocols "baked in" to our design and manufacturing systems—including weight-checking your finished package to make sure no cards have gone missing—so we can guarantee a perfect result every time.
You can choose as many card sizes as you need.
Our advanced automatic card machine technology means that your cards are collected and collated as you want them with no risk of loss or damage, and are always in the right order.
We can assemble your completed decks and load them into your custom branded box of choice, into your board game box, or both as part of our comprehensive game making service.
If you're ready to print a set of stunning, high-quality game cards— and first-class customer service is as important to you as an unparalleled product — then we should talk. Get in touch today to chat through your needs or to ask for a no-obligation quote. We can't wait to help you make your fantastic game cards!