Why print a newsstand quality magazine? To share your hobby, interest, or pastime with the world; to promote your business or non-profit organization; to open a forum for news, education, and debate; to entertain; to sell for profit.
When you've researched and developed your magazine idea, created your content, found your readership, and you're ready to devise your launch, what do you need next? You need a reliable printing company with proven expertise in magazine printing backed by state-of-the-art technology and an unmatched commitment to customer service. That's us.
Whatever your motives for printing a magazine, QinPrinting will help you realize your aims. Not only that, we'll do it for 40% less than you'll pay elsewhere without compromising the quality of your magazine. Over 25 years of success, an exceptional team, technological wizardry, super-efficient protocols, and personalized customer care—position us among the most successful independent magazine printers in the world.
At QinPrinting, we collaborate daily with businesses, non-profits, clubs and societies, self-publishers, and independent creators to print exceptionally beautiful magazines of unparalleled caliber. But we fully understand what it means to work within a restricted budget, especially when it's a new enterprise. That's why we constantly monitor, analyze, and upgrade our work processes to guarantee that we continue to deliver professional, newsstand quality magazines at prices to suit every budget.
Okay, so how much does it cost to print a magazine with QinPrinting? You can get an idea of your magazine printing costs by checking out at-a-glance price charts. The precise cost of printing your magazine with us depends on the paper you choose, the coating and finish for the cover and interior pages, the quantity of magazines you order, and several other factors. To get an exact, project-specific quote, use our helpful Online Printing Cost Calculator. Unlike other offset printers who have an MOQ (minimum order quantity) of 500, or 1,000, or even more copies, we're happy to print as few as 100 in a single run. But the more you print in one go, the cheaper it is per magazine.
Saddle Stitch Magazine Printing Price Chart (210mm x 297mm)
Quantity

100pcs

500pcs

1000pcs

2000pcs

5000pcs

10000pcs
Please note that all prices are EXW our facility and do not include shipping costs.
Cover: 200 gsm / 74 lb coated cover paper with matte lamination
Interior: 105 gsm / 71 lb coated text paper, full color printing
Perfect Binding Magazine Printing Price Chart (210mm x 297mm)
Quantity

100pcs

500pcs

1000pcs

2000pcs

5000pcs

10000pcs
Please note that all prices are EXW our facility and do not include shipping costs.
Cover: 250 gsm / 92 lb coated cover paper with matte lamination
Interior: 128 gsm / 86 lb coated text paper, full color printing
Perfect binding
And don't forget that we're real people at QinPrinting—not robots or ill-informed call center operatives—and we're always willing to help you with questions you may have. Just contact us by telephone, email, Skype, or our handy online contact form. One of our magazine printing experts will be happy to assist.
We can print any size magazine you want, but remember that unusual custom prints cost more than standard sizes because of the extra pre-press work and setup involved.
The standard, most common magazine sizes in the US are 8.5″ by 11″ and 5.5″ by 8.5″.
In Europe and Australia, the standard magazine sizes are 210 mm x 297 mm and 148 mm x 210 mm.
From a commercial perspective, it's maybe in your best interests to hold to these formats. They're established, inexpensive, ideal for mailing, meet customer expectations, and reduce set-up time, leading to a faster turnaround. But you could also try a larger 7.3″ by 11″ tabloid magazine, or switch things up with a landscape rather than portrait orientation. If you want it, we'll print it!
The paper you choose for your magazine has a significant impact on its appearance, quality, and the cost of production. If you print the interior of your magazine in black and white, you can use lightweight, uncoated paper, while if you have lots of photographs or other graphic elements, then heavier, coated paper will give the best results. We'll be happy to guide and advise you on the most appropriate paper choices for your project and your budget.
While the specifications depend on your magazine design we recommend 80 gsm / 54 lb, 105 gsm / 70 lb, 128 gsm / 86 lb, 157 gsm / 106 lb coated paper or 80 gsm / 54 lb, 100 gsm / 68 lb uncoated paper for magazine interiors as they give a pleasing, vibrant finish to any photography or artwork while leaving the text easy to read. Choosing magazine interior paper depends on the size of the publication and its thickness, too. We typically recommend thinner paper for the interior. Thinner paper can be opened flat easily, which is best for a smaller magazine. If the interior paper is too thick, magazines can be harder to open and browse. 
If you've chosen to print your magazine at 8.5" x 11" or larger, we recommend using thicker paper for the inside pages. For example, 128 gsm / 86 lb, 157 gsm / 106 lb coated paper or 100 gsm / 68 lb uncoated paper. If it's a slim magazine with 32 pages or fewer and you want perfect binding, then 200 gsm / 135 lb coated paper will be needed to reach the required minimum 3 mm spine width.
You can download a magazine cover template to check the spine thickness according to different paper types and page amounts here.
Your magazine's cover paper depends on which binding style you choose. We make magazine covers from heavier, gloss cover paper—the clue is in the name! But as a cheaper option, you can use the same paper as your interior. We refer to this as "self-covered". Saddle stitched or perfect bound bindings are the most common and—honestly—the best options for magazines you want to look truly professional, be durable, and still stay simple to store and mail out.
While occasionally clients choose to "self-cover" their magazines, the binding you choose often reflects the genre, page numbers, reader expectations, and your available budget. The most popular options for newsstand quality magazines are "saddle stitching" and "perfect binding".
This means that we make the magazine of folded sheets stacked inside each other, typically with a cover sheet of glossy art paper, and then stapled together down the curved edge. The name comes from the original process of sewing the pages together with binding thread, but this is rare and mostly unnecessary these days. Saddle stitch binding is only functional with a page count divisible by four, up to a maximum of 64 pages. But to make sure the magazine is neat and lies flat, we recommend a limit of 48 pages or fewer for this style of binding.
This is the binding used for standard paperback books. We collate the interior pages into a block, glued together, and then glued into a wrap-around cover made of heavier art paper or lightweight card stock. This is far-and-away the best, most popular, and most cost-effective option for binding magazines which have over 48 pages or rely on high-definition photography on almost every page.
Self-covers are the most inexpensive option if you're really squeezed. Saddle stitch is the next cheapest, but has limitations in terms of page counts. Perfect bound costs more in base price, but if your magazine has lots of photography—so needs thicker paper and more pages—it often works out less expensive. The final cost always depends on the materials, size, length, and number of copies printed in a single run.
Magazine Design and Artwork Tips
Whether you're preparing the magazine design and layout yourself, delegating it to your in-house team, or commissioning a third-party professional graphic designer, it's important to understand how to prepare the files to get them "print-ready". You'll need to allow for bleed zones, safety areas, trim lines, and borders, for example, and make sure that the resolution and the color space are correct. With that in mind, here are a few useful tips to help you when you're preparing your files for the printer.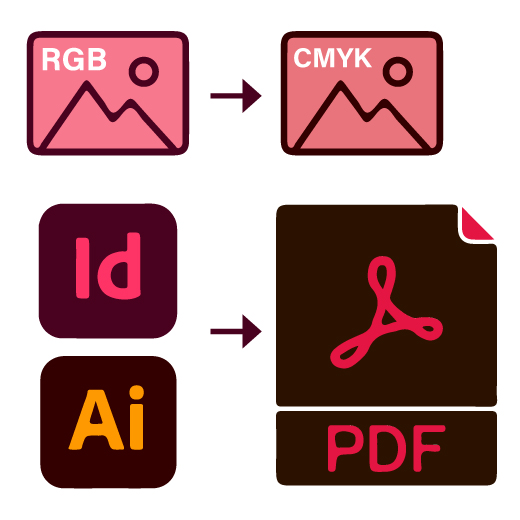 Export your files as vectors in PDF format for the best results. Our recommended software options for magazine design are Adobe Illustrator or Adobe InDesign. These will also allow you to convert your color space from RGB to CMYK which you will need to do for offset printing.
If you can't deliver vectors — say, if you're exporting bitmaps from Photoshop — then make sure the resolution is at least 300 DPI. With vectors, you needn't worry about resolution, but all other images must have a high definition to tolerate resizing without becoming fuzzy and "pixilated".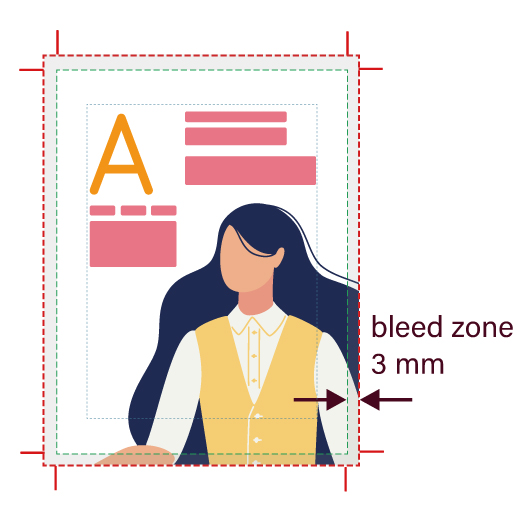 You'll need to add a "bleed zone" of 3 mm around all your pages. A bleed is an extended zone at the periphery of your photo, which falls outside the area that your finished page will cover. Once we've printed your pages, we'll cut them to the exact size needed for your chosen magazine format. This "bit extra" gets cut off and makes sure that the finished image fills the page with none of it being lost. You should mark bleed zones as red lines.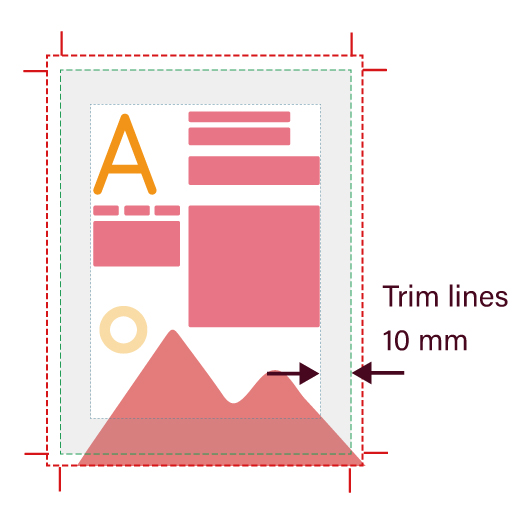 Inside your bleed zone, don't forget to mark the "trim lines". These will define the final dimensions of the finished page. Make sure that any necessary elements of your images stop at least 10 mm short of the trim line.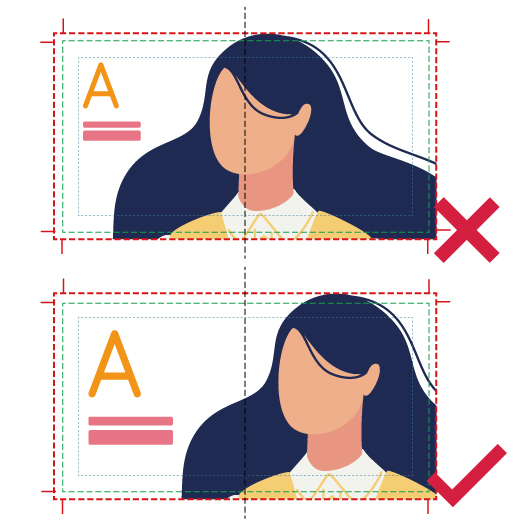 If a photo crosses over two pages in a "spread" make sure that nothing essential—like a face or other important details—lie along the center crease.
You can also choose a number of special touches for your magazine's cover surface, such as a super-glossy finish, varnishing, a matte finish, soft touch lamination for a luxury look, die-cutting, spot UV, foil stamping, and more. You can explore magazine cover surface options here.
If you're working with a professional designer to create your files, they should understand what's needed to make everything "print ready". But if you're working with design software yourself for the first time, these are the vital tips to remember before you submit your files. Still, our team of experts will always manually check all your files before we go to press. If we find any issues, we'll let you know and help you resolve them. We won't print your magazine until we know with certainty, you'll get a perfect result. That's an absolute guarantee.
To learn more about preparing your photographs, text, and layout for printing, please check out our Pre-press Artwork information page.
Magazine Advertising Special Features
Advertisements are often a vital element of any magazine, and many magazine publishers seek to offer as much advertising space in their magazines as possible. Commercially produced magazines often rely wholly on advertisements for their profit margin, while others use them to offset production costs. After consulting with our clients and design team, we've come up with a perfect solution to maximize advertising opportunities in your magazine. At QinPrinting, you can choose to add multiple covers to full-color custom magazine print runs. Each cover can carry different advertisements within the same issue of the magazine. All you need to do is design the multiple covers that you want to be a part of your magazine, and we will print and bind each one. When you're designing your advertising spaces, keep the following ideas in mind: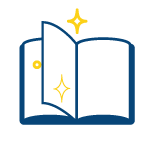 To make an interior advertisement stand out, use glossy or matte lamination on both sides of the interior advertisement pages. We can insert 4-page or 8-page counts with glossy or matte lamination on both sides into the interior of the magazine. This method really makes interior advertisements stand out.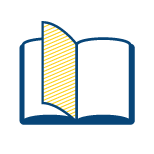 Select different paper for the interior pages to make the individual advertisements more eye-catching.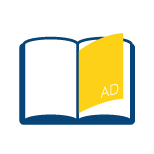 Insert advertising sheets which are smaller than the size of the magazine.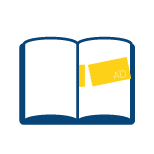 Choose perforated sheets for interior adverts at the end of the magazine, so readers can tear them out. This is great with adverts that include discounts and coupons, for example.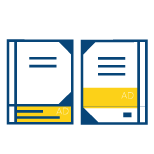 Add your most costly advertisement spaces to the front and back covers of the magazine.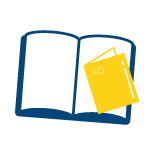 Insert an extra advertising booklet into the magazine.
Our experience, and the feedback from our clients, shows that these helpful tips can increase your advertising income significantly. Before selecting a special design, please contact our team, who will advise you on the best ways to maximize your profits.
Magazine Dispatch and Delivery Services
Did you know we do much more than just print your magazine? We also offer a comprehensive mailing service to handle the timely dispatch and delivery of your magazines to wherever you want them to go! Using this service saves you time and costs of having the magazines delivered first to your storage facility and then sending them on to your recipients. Why do that when we can deliver them direct once they're printed?
After you have approved the proof, the fastest standard delivery time which we can guarantee is 72 hours. If you have an urgent order, contact us and we'll pull out all the stops to get your magazines where they need to be when they need to be there.
If you're a business, an entrepreneur, a business, a small press, a news agency, a non-profit, or an independent creative wanting to print a magazine — and only the finest product and unbeatable customer service at the best prices will do — we should talk. Get in touch today to chat through your needs or to ask for a no-obligation quote. We can't wait to help you make your magazine printing project into a dream come true!