Attract customers, elevate your brand, promote your products, and make more sales with custom designed and printed display boxes
QinPrinting offers a complete one-stop service for all your custom display box needs. From material choices, structural design, and artwork support to printing, finishing, assembly, loading, and delivery worldwide. We have the widest range of high-quality options at unbeatable prices and with unparalleled customer care. Display boxes that do the selling for you!
Custom Paperboard Display Boxes
Our beautiful paper and cardboard display boxes are ideal for counter top or free-standing presentation of toys and gifts, cosmetics, snacks, candies, stationary, pocket-sized electronics, accessories and much more. Robust, practical, branded, and attractive, let them do the selling for you!
Custom Paperboard Display Box Styles
Choose from these styles of printed paperboard display boxes.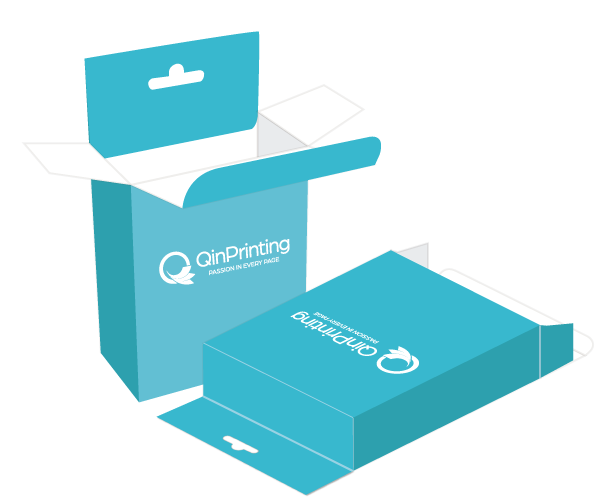 Tuck End Display Box with Hang Tab
We make these tuck end boxes with a front face, a back, two side panels, and openings at both ends. The openings close with flaps which fold over one another and "tuck in". The addition of a handy hang tab allows the boxes to be hung up or suspended on a suitable stand, hook, or other display system, positioning your display at eye-level to better capture the customer's attention. Functional and attractive, these boxes are very popular in several retail contexts.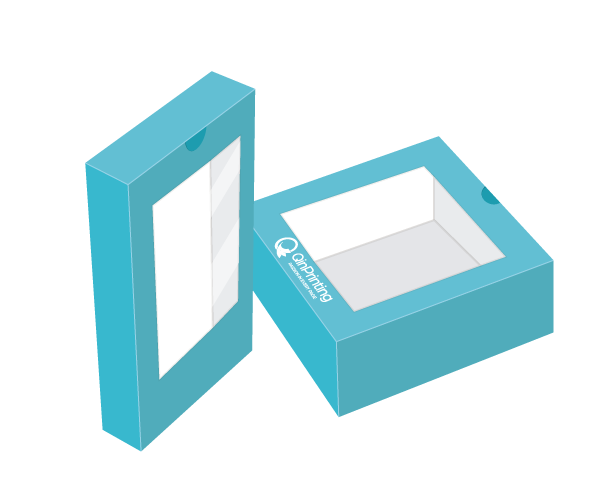 Tuck End Display Box with a Window
When it really is about display, a great option for many products is to include a "window" in one or more of the panels so that customers can see the products inside. If this is something you'd like, please get in touch as we can help you decide on the size, location and cover material for the cut-out window feature and provide you with a special design template at no extra cost.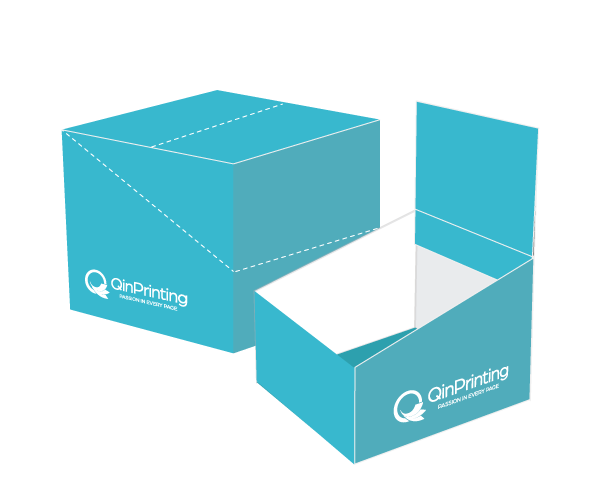 Tuck End Display Box with Perforations
We supply these boxes sealed and the products already loaded inside. But the box has a line of die-cut perforations around a given shape, panel, or area, allowing you to punch it in and then tear it off, turning the box into an open display unit. These boxes allow your store staff to set up your displays on counters, tables, the floor, or other surfaces almost instantly after delivery!
Custom Paperboard Display Box Materials
We make display boxes in a wide range of board with paper coverings, including:
C1S paper
C1S paper—this has a protective layer of gloss or matte coating on one side, ideal for color printing
Brown kraft paper
Brown kraft paper—made from chemical pulp, this paper is tough, resistant, and durable
Black kraft paper
Black kraft paper—same as above, but black, with a slick, professional look
Colored paperboard
Colored paperboard—paperboard in a variety of attractive colors and shades
Soft-Touch paper
Soft-Touch paper—this has a scuff-resistant, velvety coating, suited to high-end goods
Textured paper
Textured paper—120 gsm / 81 lb paper paper with a textile-like finish
Custom Corrugated Display Boxes
As an alternative to the paperboard display boxes above, we also offer a range of corrugated display box solutions. These display boxes are durable, cost-effective, and look great in-store. They have several surfaces suitable for printing with your company and product name, logo, slogan, product information, and more. Our corrugated display boxes come in a variety of practical and eye-catching styles and are fully customizable and brandable according to your needs.
Custom Corrugated Display Box Styles
As with the paperboard display boxes, we offer the corrugated versions in similar styles, including a tuck-end box with a hang tab or a window and display boxes with perforated panels which you can remove to reveal your products. In addition, we can also make custom inserts—from cardboard, molded PVC, or foam—to house and show off your products in the box.
Custom Corrugated Display Box Materials
Corrugated cardboard has an internal layer known as the "flute". Flute sizes vary and so does the thickness of the resulting board. We make all our corrugated display boxes from the 1/16" thick version called E-Flute. We cover the corrugated board with a printed sheet of C1S (coated one side) paper.
Custom Rigid Display Trays
Our custom rigid display trays—an open topped box with sides which may be shaped and slanted—are another popular display box solution ideal for many types of products.
The above designs are all excellent choices for display boxes—depending on your brand and products—and serve the needs of most customers. They are great choices for print, durability, and precision cutting — vital factors in making an effective display box.
Custom Display Box Printing Options
At QinPrinting, we use eco-friendly soy ink for all our box solutions.  Box printing options are: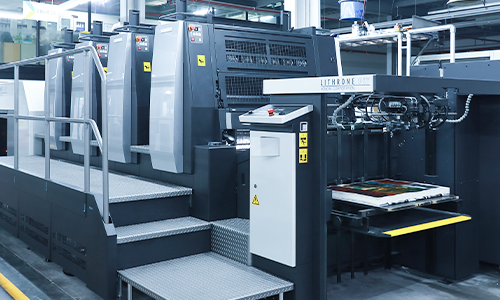 CMYK offset printing —uses cyan, magenta, yellow, and black to create the whole spectrum.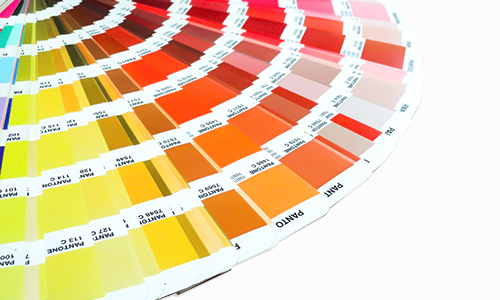 Pantone color printing—a form of offset printing, used to obtain 100% faithfulness in color reproduction.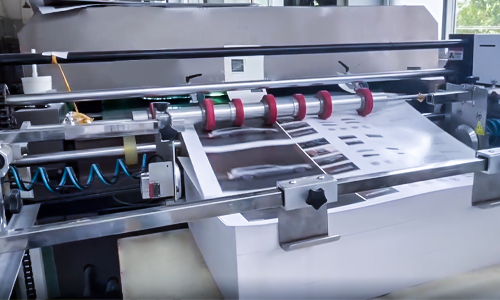 UV printing—for printing onto gold, silver, black and other colored paper.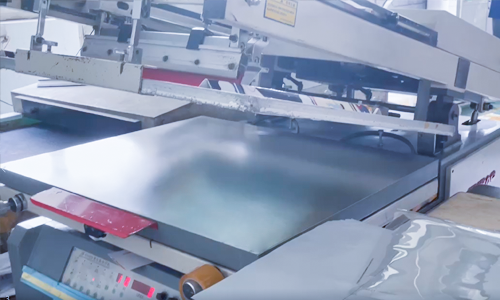 Silk printing—not suitable for photographs but ideal for logos, text, and simple graphics on black or colored paper.
Custom Display Box Special Finishes
We print display boxes with your custom branding, logo, product images and information. But we can customize them further with a range of specialized techniques.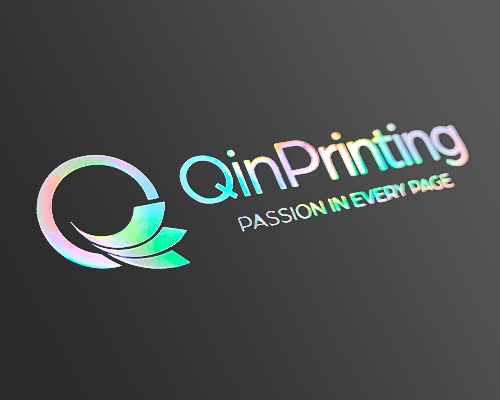 This is state-of-the-art technology. Using lasers, we can adhere and build metal foil on the surface of your box, creating a stunning, metallic effect on lettering, logos, or other design elements — or even the whole box!
Display Box Packaging and Assembly Service
Because display boxes don't pack down, the shipping costs are relatively expensive compared to basic packaging solutions. To help offset these added costs, if you purchase the products that you want to package inside them here in China, we can assemble the boxes and load the items into them for you before shipping. This service offers you a significant saving on shipping, assembly, and packaging.
Our Environmental Commitment
We actively encourage reuse and recycling of all our products. We can use recycled or FSC-certified materials on request. FSC-certified means materials from responsibly managed, sustainable forests.

If you're ready to explore your options for creating display boxes at a price to fit your budget, we should talk. Get in touch to discuss your needs or ask us for a no-obligation quote.