Delight young eyes and ears, and inspire young minds with our superb early years board book printing services
"The first five years have so much to do with how the next 80 turns out."
–Bill Gates
Board books are colorful, tactile, mobile, and accessible even to the smallest hands and eyes. Baby-sized books open gateways of learning to youngsters snuggled in the warmth of a parental embrace.
At QinPrinting, we believe everyone—including babies, toddlers, and their parents—deserve access to beautiful, well-made books. Print your board books with us to take advantage of 25 years of success in the industry; an expert, caring team; state-of-the-art technology; and unrivalled customer service.
"Reading is the gateway to all other learning."
–Barack Obama
Custom Board Book Printing Costs
At QinPrinting, we help independent authors, nonprofits, and others to print children's board books of unrivalled quality every day. But we also understand the importance of fulfilling an order within your budget. That's why we continually review our work processes to make sure we always deliver exceptional quality books at the most competitive prices you'll find anywhere in the world. And that's a promise.
But don't take that on faith. Take a look! You can get an instant estimate of how much it will cost to print your children's board book from our at-a-glance pricing charts. Unlike most children's book printing services — which have a minimum offset print order of 500 or even 1,000 books — we offer a minimum offset print run of just 100 units and still with a competitive price advantage. But as you'll see from the charts, the more copies you order in a single run, the less you pay per copy.
Self-cover Board Book Printing Price Chart (150mm x 150mm)
Quantity

100pcs

500pcs

1000pcs

2000pcs

5000pcs
Please note that all prices are EXW our facility and do not include shipping costs.
350 gsm / 16 pt C1S stock with gloss or matte lamination on all pages
Cover and inner: full color printing
Hardcover Board Book Printing Price Chart (150mm x 150mm)
Quantity

100pcs

500pcs

1000pcs

2000pcs

5000pcs
Please note that all prices are EXW our facility and do not include shipping costs.
Cover: 3 mm thick gray board cover; Wrapped with 157 gsm / 100 lb coated cover sheet with gloss lamination
Inner: 350 gsm / 16 pt C1S stock with gloss or matte lamination on all interior pages
Cover and inner: full color printing
For a more detailed quote, try our easy and convenient online Printing Cost Calculator. Just follow the link, drop in your information, and get an instant quote! If you have questions, get in touch and one of our enthusiastic, knowledgeable, expert team members will be delighted to help.
Board books are in a category of their own with binding because they are not really bound at all. We glue the "pages" together and wrap and glue a last sheet of printed paper onto the faces of the first and last boards and over the "spine" to form the cover. We call this a "self-covered" board book. That said, it's possible to add a hardcover to a board book, which is also a popular choice.
But if you've set your heart on a hardcover board book, we recommend making the cover of 157gsm / 106 lb art paper wrapped on a grey board, and then bound as a regular hardcover book. The hardcover will have square corners by default, but you may choose rounded corners on the interior pages. We can also customize your hardcover with rounded corners, but this is expensive as it needs significant labor to wrap the round corners by hand. 
You also may choose a sheet of sponge inside the front cover and back cover for a "padded" effect. The book will look thicker and softer, making it more appealing to children. For safety and to be kind to the environment, we use only harmless, non-toxic soy-based inks and suggest gloss coating rather than laminating board books, as the lamination film may peel and could be swallowed.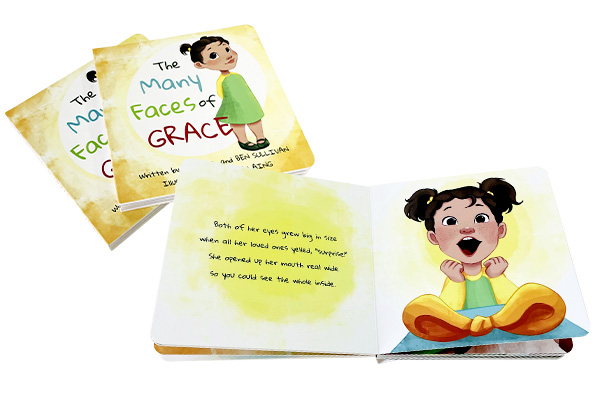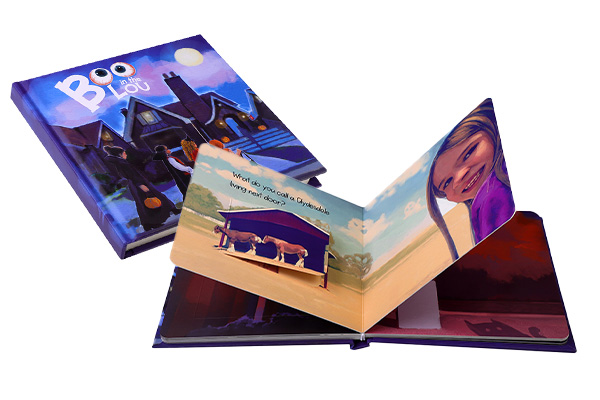 The size of a children's book typically depends on the target age group. Booksellers, teachers, and librarians divide juvenile readers' book types into the following categories:
Common Board Book Size Chart
| Square | 5.625" x 5.625" | 6" x 6" | 6.5" x 6.5" | 7" x 7" | 7.5" x 7.5" | 8" x 8" |
| --- | --- | --- | --- | --- | --- | --- |
| | | | | | | |
| | | | | | | |
Board Book Page Specifications
Board book "pages" are the faces of print-covered cardboard sheets. How many pages should a board book be? The page count of a board book depends on the reader and the thickness of its pages. Board books for usually contain 8 to 32 pages, making 4 to 16 "spreads". A spread refers to two facing pages when the book is open and laid flat.

We make board books from either gray or white card stock, with rounded edges and laminating. We cover the card stock with cover paper onto which we've printed your story illustrations and text. Board books usually have what we call a "self-cover", meaning that the facing sides of the outer boards, along with the spine, are wrapped and printed to create the front and back of the book, without adding a separate cover.
Most board books feature colorful illustrations, cartoons, or other artwork. So, we recommend printing on C1S paper to get the best results. C1S paper — also called "coated one side" paper— is paper that has been treated with a special coating on only one side, while the other side is left uncoated. On the coated side it has a brighter, smoother surface; and on the uncoated side it has a plain, more natural, rougher quality to it. The coated side is  ideal for vibrant, full-color printing of the artwork and text of your story.
Typically, we choose 350gsm/16pt C1S paper for children's board books. If you prefer a thinner paper for reasons of economy, 250gsm/12pt and 300gsm/14pt C1S paper are also acceptable options.
There are two categories of paperboard or card stock available to print children's board books.
Whiteboard is made of bleached white fibers and has a superior quality and appeal. It's a little more expensive than gray board, but most of our clients choose whiteboard paper for their board books.
Grayboard is like whiteboard but with untreated compressed cardboard consisting of gray fibers against a white laminated exterior.
Board Book Design and Artwork Tips
The artwork is the most important component of most children's board books. You'll want to do everything possible to make sure you have a vibrant interior to hold the attention of young eyes and a colorful, attention-grabbing cover, too. Whether you're preparing your own artwork or commissioning a professional artist or graphic designer, it's important to understand how to prepare the artwork for printing. You'll need to allow for bleed zones, safety areas, trim lines, and borders, for example, and make sure that the resolution and the color space are correct. 
A competent book designer should understand the technical details — including how to digitize any traditional artwork — and we'll always manually check your files before going to press. However, the responsibility for sending "print ready" files is yours. But please don't worry! We'll be happy to "hold your hand" through the process, explain what's needed, and liaise with your designer to make sure everything goes smoothly and you end up with a perfect print. That said, here are a few important tips specific to preparing a board book with which your designer may not be familiar: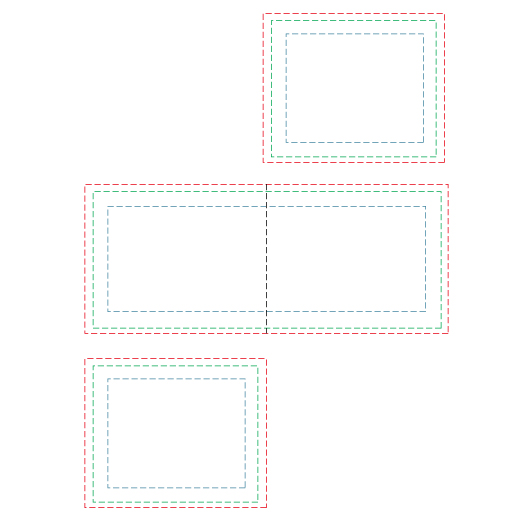 When designing your board book, set your layout to "facing pages".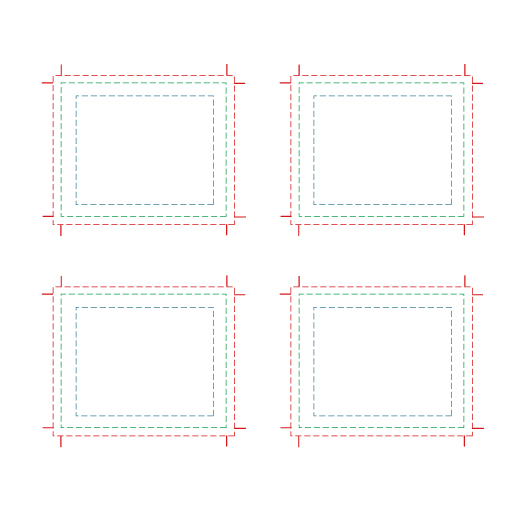 When preparing your print-ready PDFs, set them to "spreads".
For your images, either export them as vectors or if you're exporting bitmaps or other formats, set the DPI to at least 300.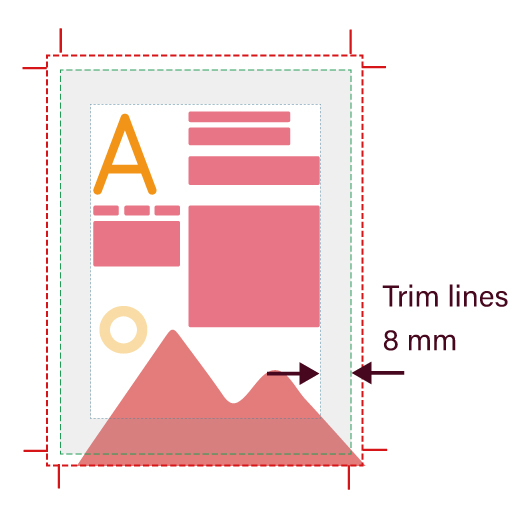 Trim lines for board books should be 8 mm.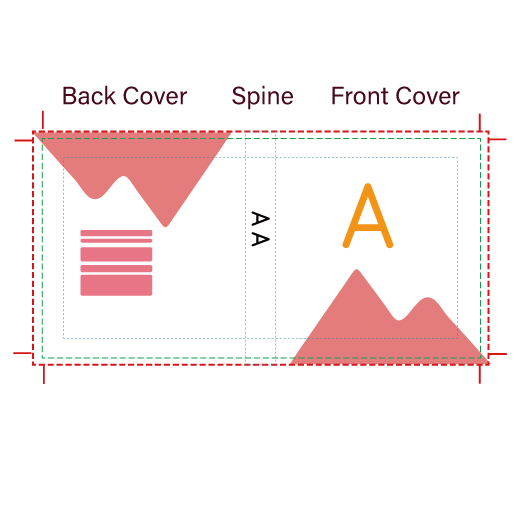 Remember that the front, back, and spine of the cover sheet are all one and shouldn't be separated.
To learn more about preparing your art for printing, please check out our Prepress Artwork information page. You may also find our ready-made cover template handy, and you can always talk to us if you have questions. We're very happy to help you at no extra cost.
The QinPrinting Eco-Friendly Promise

At QinPrinting, we are very conscious of our responsibility to develop our industry in a sustainable way that respects the life of the planet and of future generations. For that reason, we use paper stock that's sourced from FSC-certified sustainable forestry whenever possible. We can provide recycled paper material on request. We also use environmentally-friendly soy inks—based on harmless, biodegradable vegetable products—rather than toxic resins and solvents. Getting your book printed in batches with an offset printer — rather than one at a time with a print-on-demand service — is also significantly more energy efficient, saving both water and electricity.
When you order from us, we can include the FSC-certified logo and an environmental guarantee from the manufacturer of the soy inks.
If you're an indie author or a small press wanting to print a board book — and only the finest product, unmatched customer service, and unbeatable prices will do — we should talk. Get in touch today to chat through your needs or to ask for a no-obligation quote. We can't wait to help you make your next board book the best!