To add pizzaz to a plain box or elevate your products with a printed wrap, packaging sleeves are a fantastic, affordable, and fast solution to your needs
Our packaging sleeves or "belly bands" are the ideal and economic solution to upgrade your custom box or wrap products directly with appealing, branded packaging that's lightweight, inexpensive, practical, and eye-catching.
Packaging Sleeves Applications
Packaging sleeves can be used with almost any box or container which has a regular shape—or they can be used on their own, rolled around soft items such as clothes and fabrics. The most common containers which can benefit from a printed packaging sleeve include:
Custom Packaging Sleeve Materials
We can make packaging sleeves in a wide variety of different materials to suit your needs:
C1S paper
C1S paper—this has a protective layer of gloss or matte coating on one side
Brown kraft paper
Brown kraft paper—made from chemical pulp, this paper is tough, resistant, and durable
Black kraft paper
Black kraft paper—same as above, but black, with a slick, professional look
Corrugated paper
Corrugated paper—a robust solution with two or more layers filled with fluted inserts
Colored paperboard
Colored paperboard—paperboard in a variety of attractive colors and shades
Soft-touch paper
Soft-touch paper—this has a scuff-resistant, velvety coating
Textured paper
Textured paper—attractive paper with a textile-like finish
These are great choices for packaging sleeves ranging from super-simple paper wraps to more solid semi-cartons, depending on your packaging needs.
Packaging Sleeve Printing Options
At QinPrinting, we use eco-friendly soy ink for colors of unmatched brightness and vibrancy.  Packaging sleeve printing options are: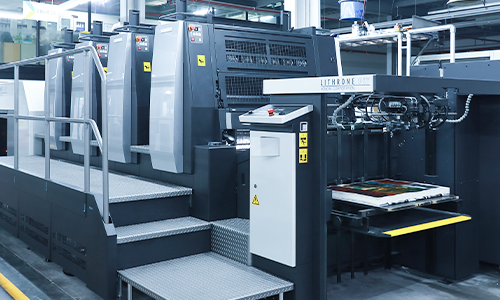 CMYK offset printing  — which uses cyan, magenta, yellow, and black to create the whole spectrum, and is the most cost-effective, popular, and practical solution for most retail box color printing needs.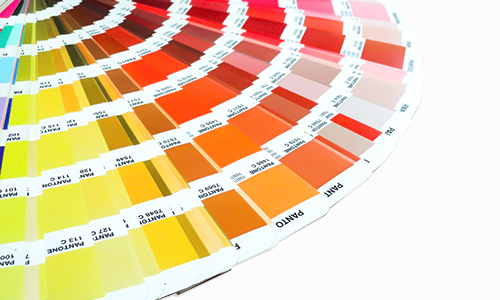 Pantone color printing—also a form of offset printing, but used to obtain 100% faithfulness in color reproduction. A little more expensive than CMYK.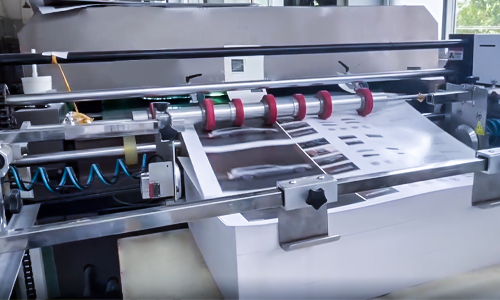 UV printing—used for printing onto gold, silver, black and other rich colored paper.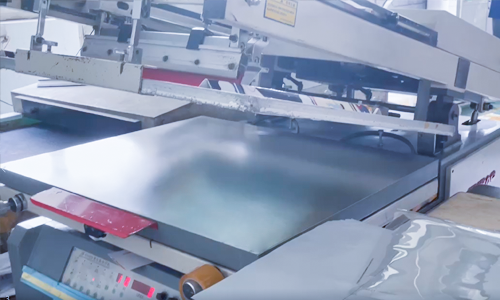 Silk printing—not suitable for photographs but ideal for printing logos, text, and simple graphics on black or colored paper.
Custom Packaging Sleeves Special Finishes
Often chosen for economy and functionality, a packaging sleeve can also be beautiful and elegant. Give your sleeves a high-end look with one or more of these special finishes.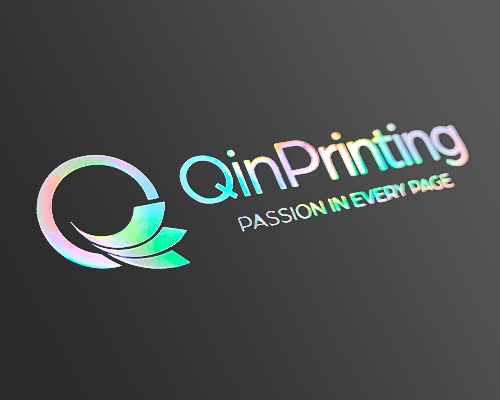 This is state-of-the-art technology. Using lasers, we can adhere and build metal foil on the surface of your box, creating a stunning, metallic effect on lettering, logos, or other design elements — or even the whole box!
A sleeve is a single sheet which will either wrap around the product or be folded around a box. Here're are some handy tips for designing your packaging sleeves and getting your files ready for printing.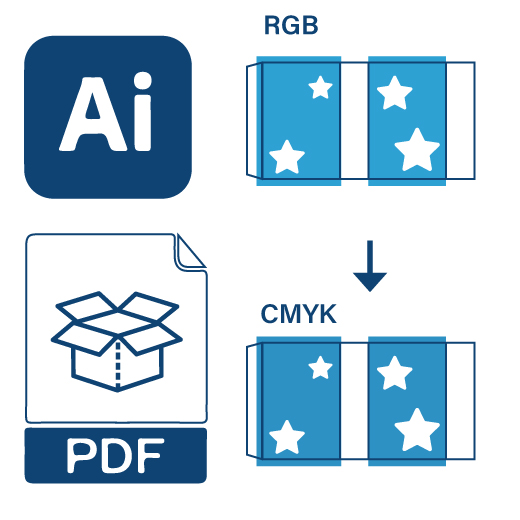 Export your files as vectors in PDF format for the best results. Our recommended software option for box design is Adobe Illustrator. Convert your color space from RGB to CMYK.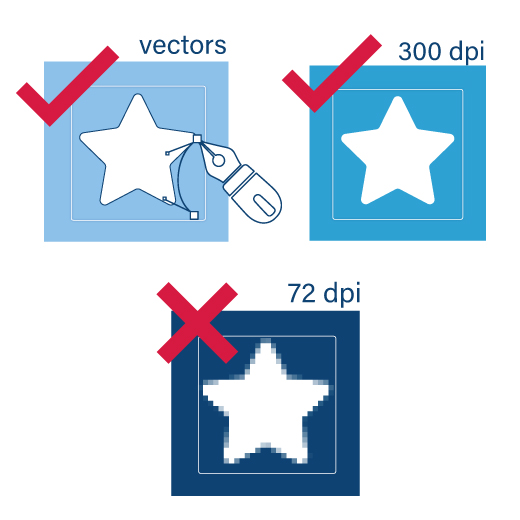 If you can't deliver vectors — say, if you're exporting bitmaps from Photoshop — then make sure the resolution of all graphics is at least 300 DPI. With vectors, you needn't worry about resolution, but all other images must have a high definition to tolerate resizing without becoming fuzzy and "pixilated". All images must be embedded and correctly sized.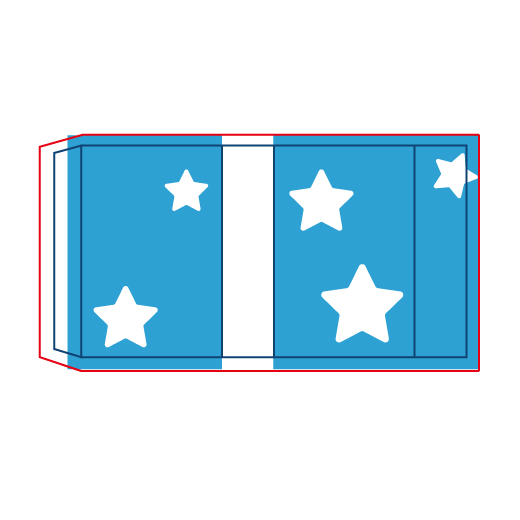 You'll need to add a "bleed zone" of 3 mm around all your dielines—the limits at which your box will be cut. A bleed is an extended zone at the periphery of your photo, artwork, or other image, which falls outside the area that your finished panel will cover. Once we've printed your cartons, we'll cut them to the exact size needed for your chosen format. This "bit extra" gets cut off and makes sure that the finished image fills the sheet with none of it being lost.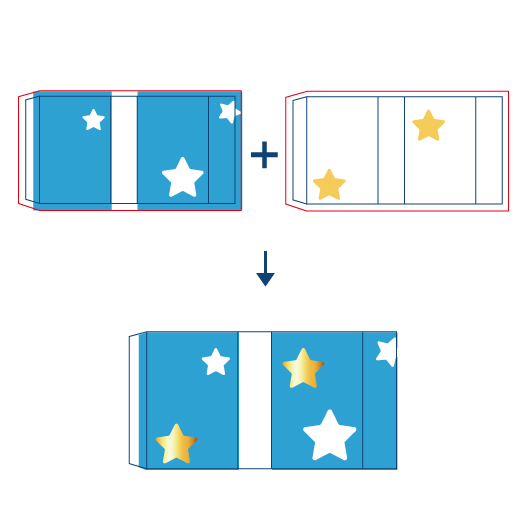 If you've chosen special finishes such as foil stamping, spot UV, or embossing and debossing, you'll need to create separate layers for each process as they are done separately to printing.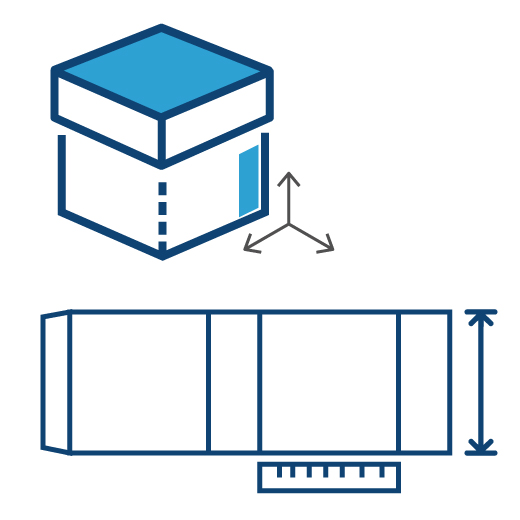 When designing packaging sleeves, getting the size right is vital. The best way to do this is to measure the outside dimensions of the length, width, and height of your container. We'll then make those measurements the inside dimensions of the sleeve to guarantee a great fit. Alternatively, send us a sample of your box or tray and we'll tailor the sleeve to fit it.
To learn more about preparing your artwork and layouts for printing, please check out our Prepress Artwork information page.
Our Environmental Commitment
We actively encourage reuse and recycling of all our products. We can use recycled or FSC-certified materials on request. FSC-certified means materials from responsibly managed, sustainable forests.

If you're ready to explore your options for designing and printing branded packaging sleeves at a price to suit your pocket, we should talk. Get in touch to discuss your needs or ask us for a no-obligation quote.