Nothing speaks so powerfully of your status as an author, your values and style, as a gorgeous, exclusive, custom-printed hardcover edition of your book
A beautiful hardcover edition of your book elevates your content with style and durability. Whether you write memoirs, inspirational books, novels, short stories or poetry collections, graphic novels, self-help, travelogues, or anything else, a professional hardcover edition gives your creativity the high-end presentation it deserves.
At QinPrinting, we craft exquisite, premium-quality hardcover books for discerning self-publishers, public speakers, entrepreneurs, businesses, and more. Coupled with over 25 years of success in the industry, an expert team, state-of-the-art technology, and unrivaled customer service, our dedication and high-quality products sustain our first-class reputation among sophisticated self-publishers and independent creatives around the globe.
Hardcover Book Instant Quote
Custom Hardcover Book Printing Costs
At QinPrinting, we help self-published authors, thought leaders, entrepreneurs, artists and photographers to print custom hardcover books of unparalleled quality every day. But we believe you shouldn't need to max out your credit card or re-mortgage your home to pay for a top-quality hardcover edition of your book. That's why we continually review our work processes to make sure we always deliver exceptional quality books at the most competitive prices you'll find anywhere in the industry. And that's our unequivocal promise.
But don't take it on faith. You can get an immediate estimate of how much it will cost to print your custom hardcover book with our at-a-glance pricing chart. Unlike most exclusive offset book printing services — which demand a minimum print order of 500 or even 1,000 books — we offer a minimum order quantity (MOQ) of just 100 copies and still with a competitive price advantage. But as you'll see from the charts, the more copies you order in a single run, the less you pay per copy.
Hardcover Book Printing Prices Chart (210mm x 297mm)
Quantity

100pcs

500pcs

1000pcs

2000pcs

5000pcs
Please note that all prices are EXW our facility and do not include shipping costs.
Cover: 157 gsm / 58 lb coated cover paper with matte lamination wrapped on 2.5 mm thickness greybeard
End sheets: 140 gsm / 95 lb uncoated text paper, blank
Inner: 128 gsm / 86 lb coated text paper
Cover and inner: full color printing
For a more detailed estimate, try our easy and convenient online Printing Cost Calculator. Just follow the link, drop in your information, and get an instant quote! If you have questions, get in touch and one of our polite, knowledgeable, in-house experts will be delighted to help.
Binding for Hardcover Books
By default, we recommend "sewn hardcover" binding rather than the simple glue-only binding which other printing services offer. Sewn hardcovers give a vastly superior result both aesthetically and practically with a negligible difference in cost. Your choice will depend on your budget, the style and length of your book, and other factors, of course. But this hardcover binding option achieves high-end results which always impress. You can open a sewn binding flat with no damage to the spine, too, which makes it ideal for appreciative browsing and repeat reading.
How We Make Sewn Hardcover Binding
In this binding, we organize the interior pages into "signatures" which are then printed, cut, and sewn, and glued into a hard casing covered with cloth or paper and then a printed sheet which forms the cover. Sewn hardcover binding is the most resilient and professional-looking, especially if you add special treatments such as embossed titles, debossed titles, soft touch lamination, gilt edges in gold, black and other colors, and metallic foil stamping; or a custom-made printed dust jacket, a slip case, marker ribbons, and sewn decorative headbands.
Foil Stamping Color Chart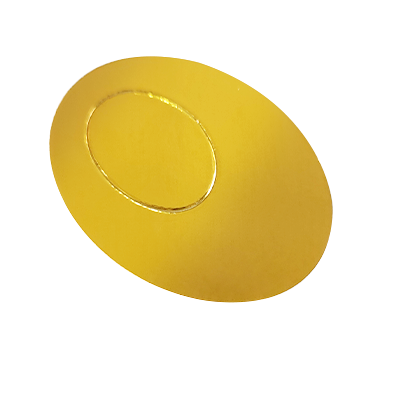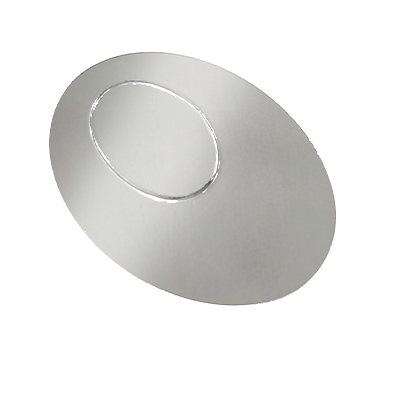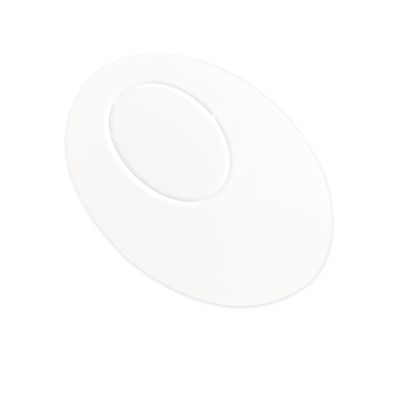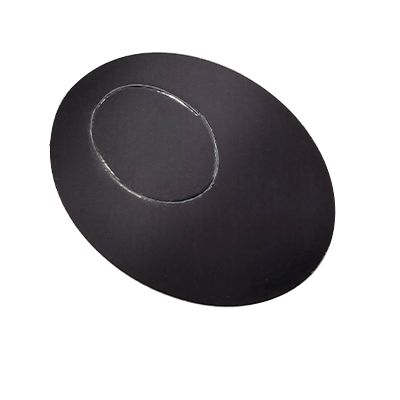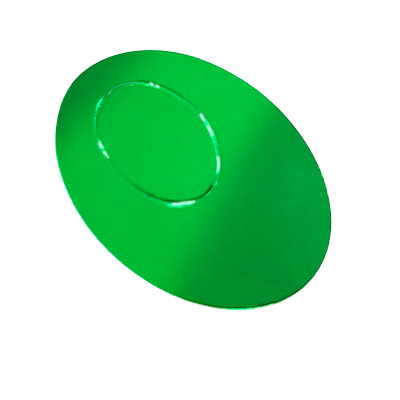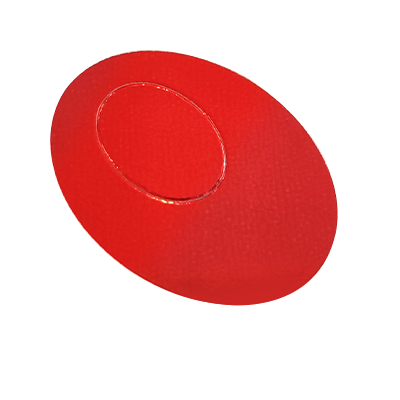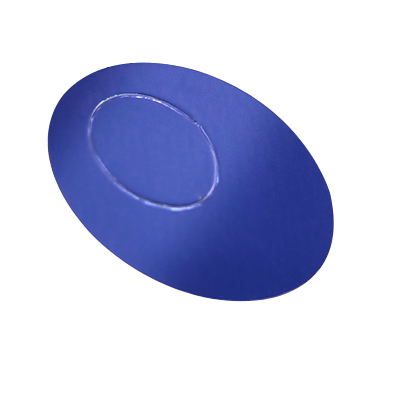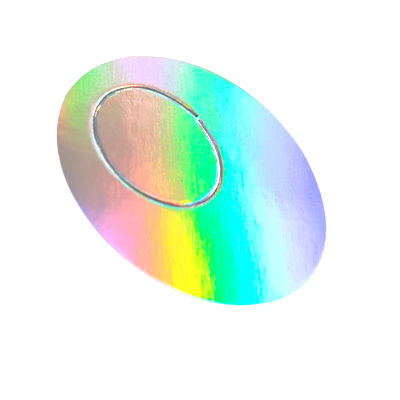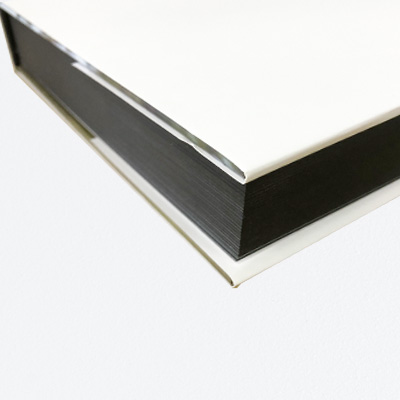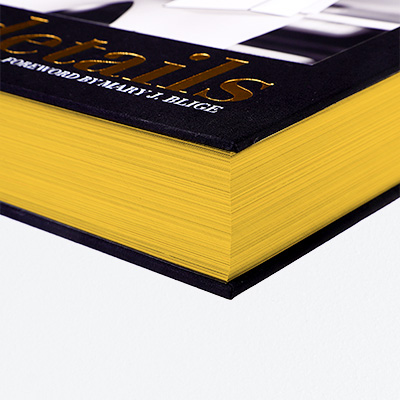 Jackets, Wraps, and Covers for Hardcover Books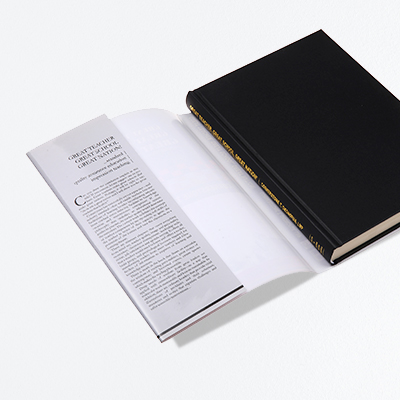 The so-called "dust jacket" is the most common and practical way of covering a hardcover book. Used alone or combined with image-wrapping, it finishes your book with a professional touch while adding five printable surfaces—front, back, spine, and two inside flaps. We can print it in full color, gloss coat it, matte coat it; emboss, deboss, laminate, and foil stamp it, too, for added effects.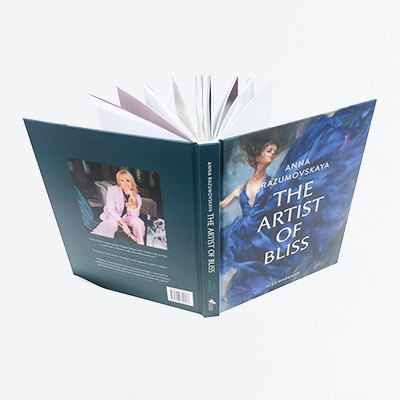 An image-wrapped cover is an economical and innovate option in which we print the text and images straight onto the cover material and laminated with a protective coating. We consider the book being "wrapped" in print. It provides a stunning display on any bookshelf while keeping your costs down. We can add all the fancy extras you like such as embossing, debossing, foil stamping, UV spot coating and more. You'll have seen this style of cover used on any of the popular "annuals" which issue each year on the run up to the holidays.
Besides printed paper covers and image-wrapping, at QinPrinting we offer traditional cloth covers in a vast range of colors. We source only the finest linen for our coverings and provide a superb choice of textures from ruggedly rustic to surprisingly smooth. We're happy to mail you samples on request—just ask—but so you can get an immediate idea of the possibilities, here's a helpful picture chart showing an array of our available linens: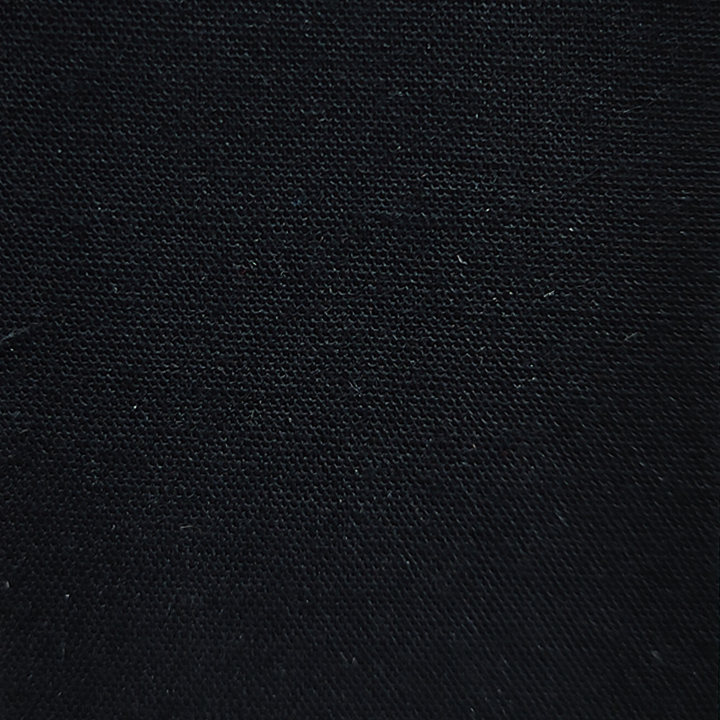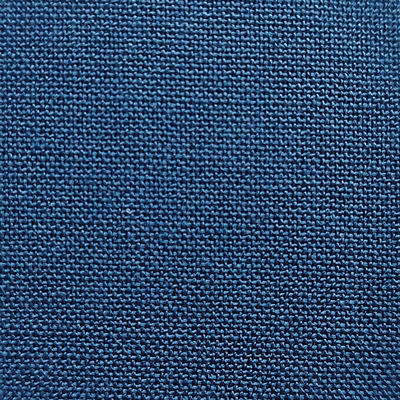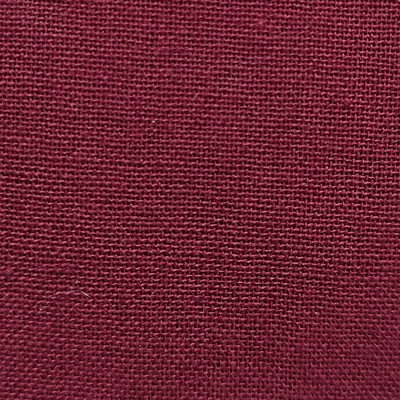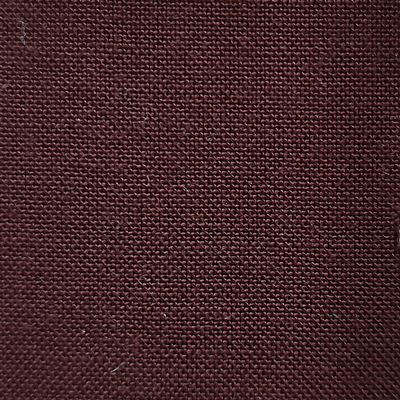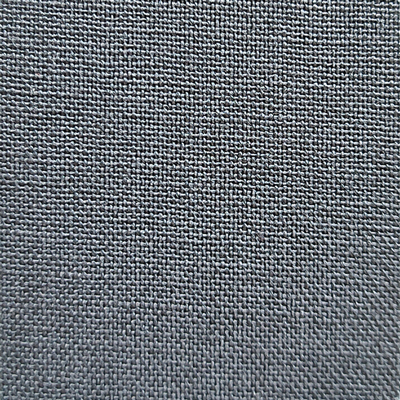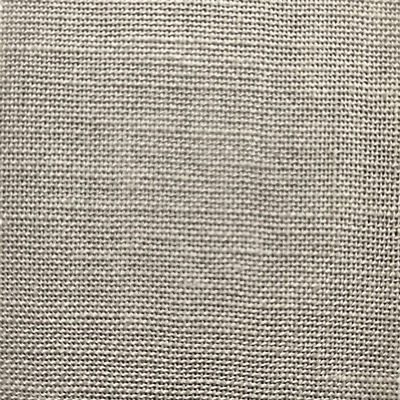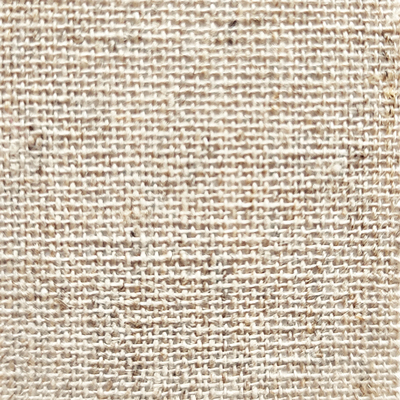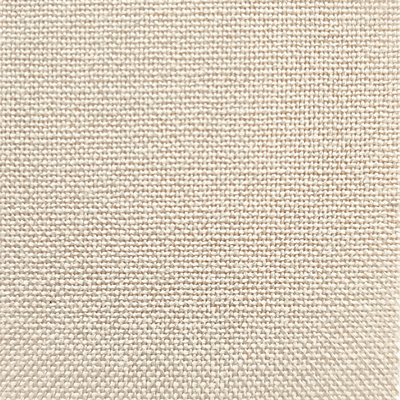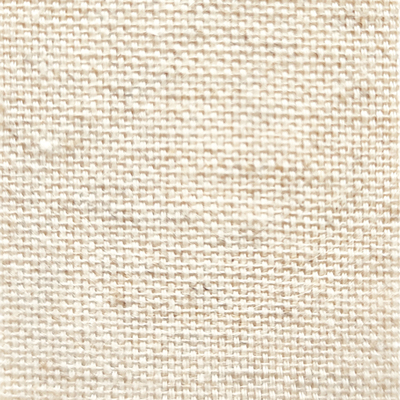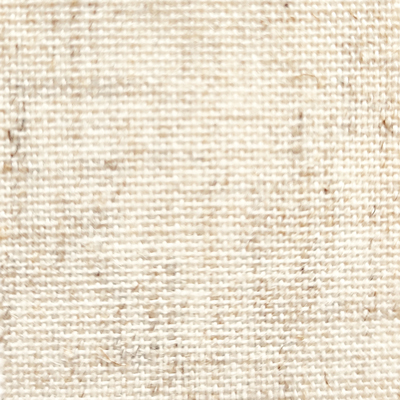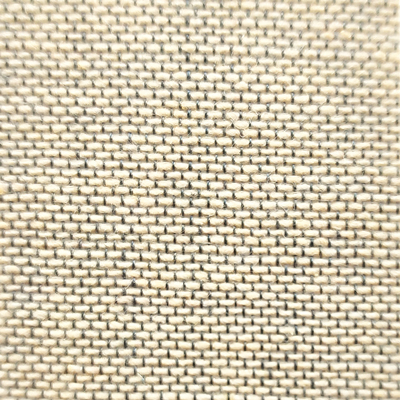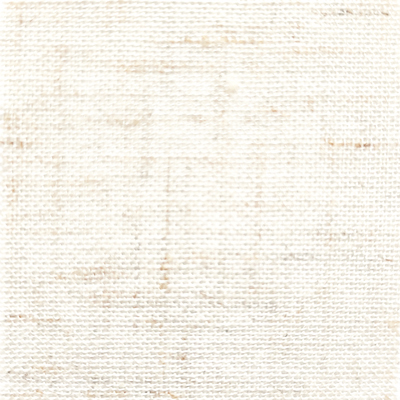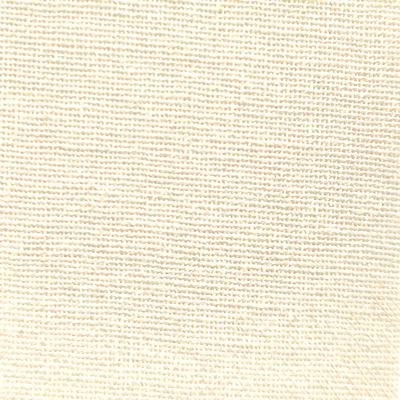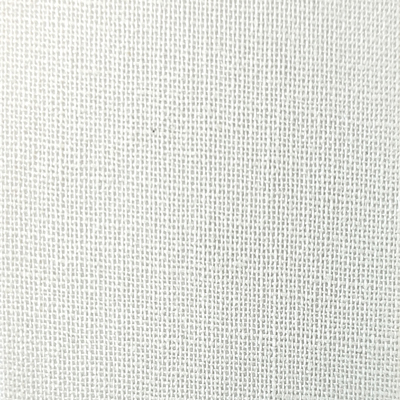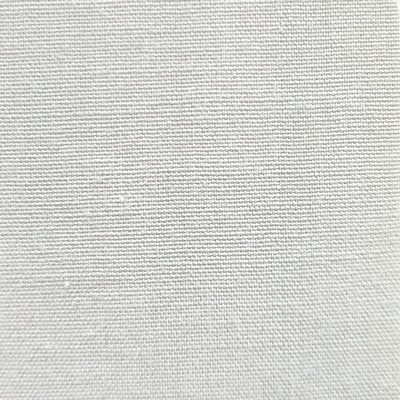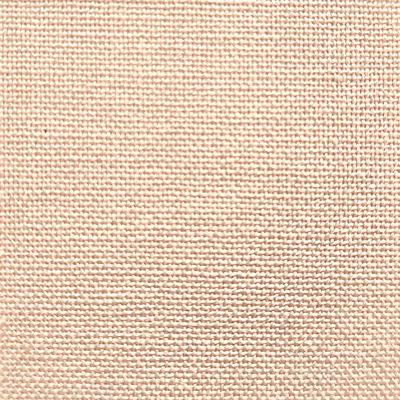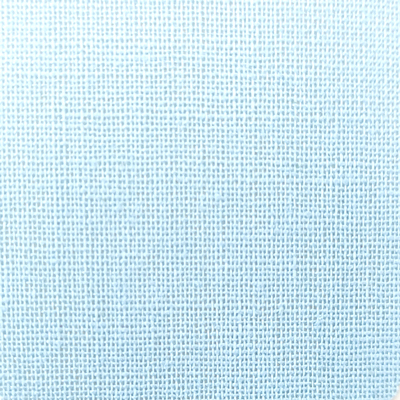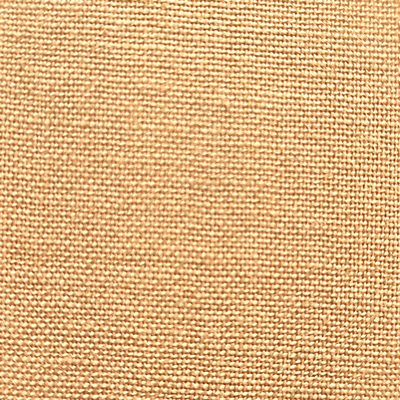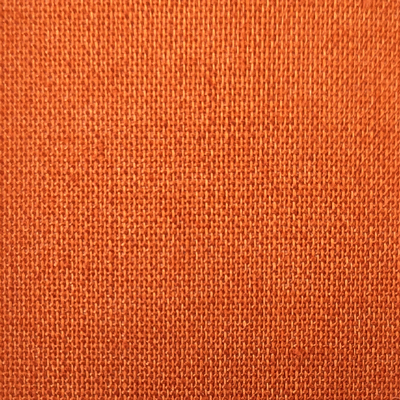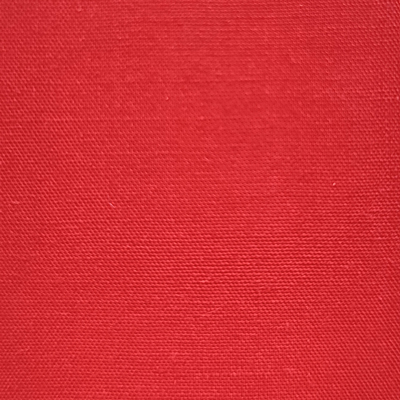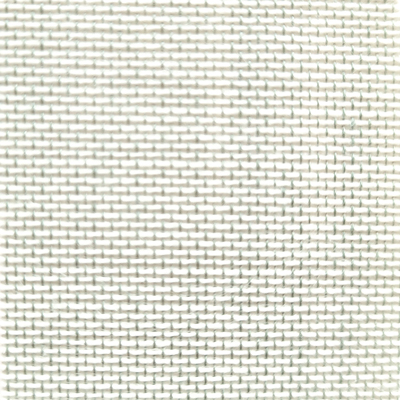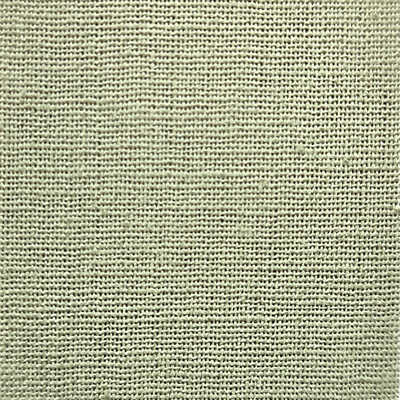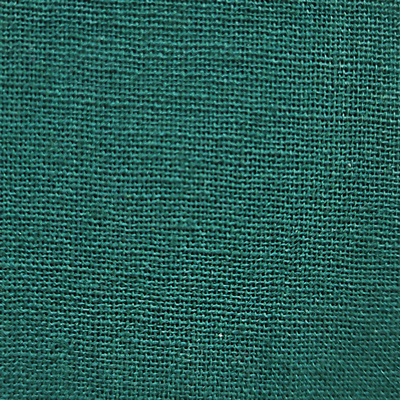 While we can't print your image directly onto the linen cover — no-one can, that option just doesn't exist for material reasons! — what we can do is deboss (mechanically impress) a specific area to mount a printed image onto the cover. We can also add copper, bronze, silver, or gold foil stamping and debossed custom logos or text. So even without direct printing, your linen cover becomes something very special.
Vinyl and Padded Vinyl Covers
We can cover your hard bound book with colored vinyl. It's an unusual option but we like to satisfy all our clients' needs wherever possible. Vinyl is a synthetic material which is pliable and waterproof. For hardcovers, we apply the vinyl sheets directly to the casing. We can also stuff the covers with other materials to give a padded effect. Please talk to us via the telephone, email, or Skype if you would like to use vinyl to complete your hardcover book and we will be delighted to walk you through your options.
Imitation Leather and Padded Imitation Leather Covers
We also offer imitation leather and padded imitation leather covers for books which need a traditional, superior, and luxury treatment.  The imitation leather is cruelty-free and very realistic. It has a similar appearance to traditional vellum and calfskin products. We can apply skilled decorative techniques such as tooling and carving, gold leaf, embossing, "dentelle" and "pebbling". You may choose to have your hardcover book fully or partially imitation leather bound. With a partial imitation leather-bound book, we can make the remainder of marbled paper, high-quality cloth, or a soft touch laminated paper, for example. As this is specialist work and rather exclusive, please contact us and one of our binding experts will be happy to discuss your needs.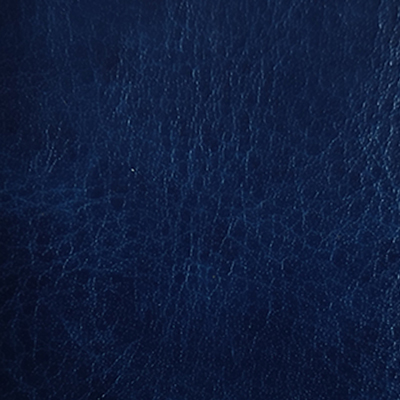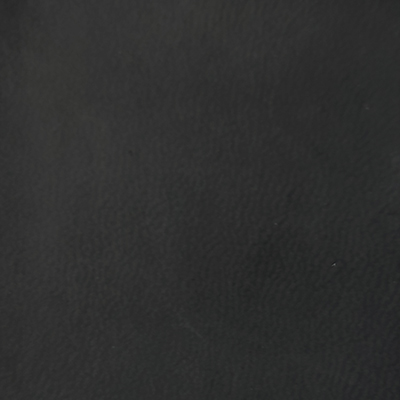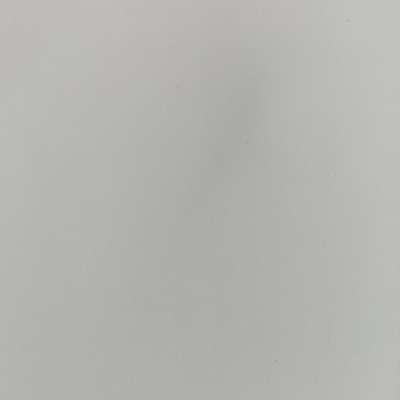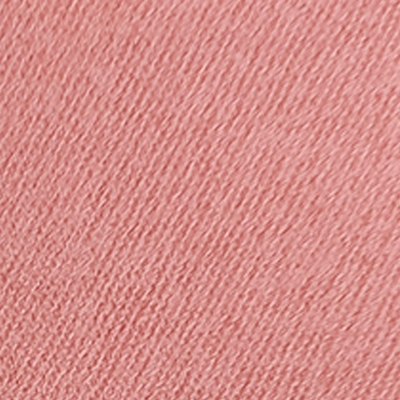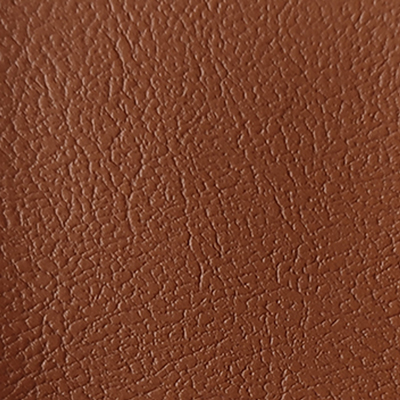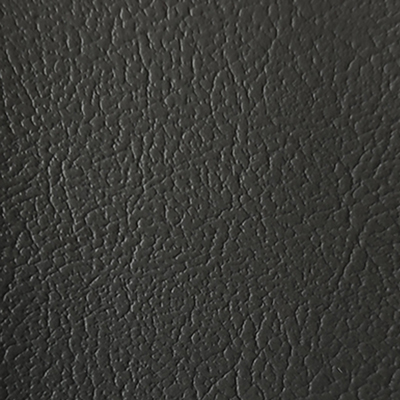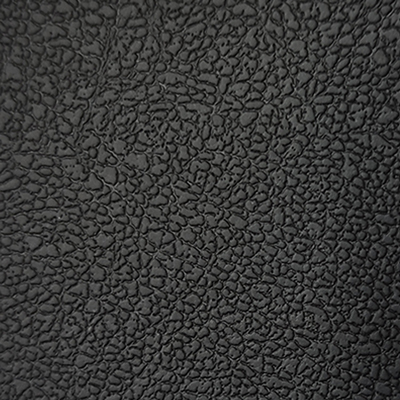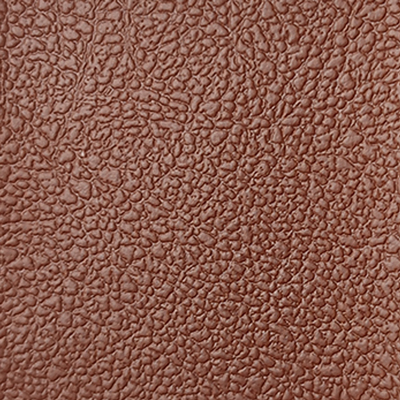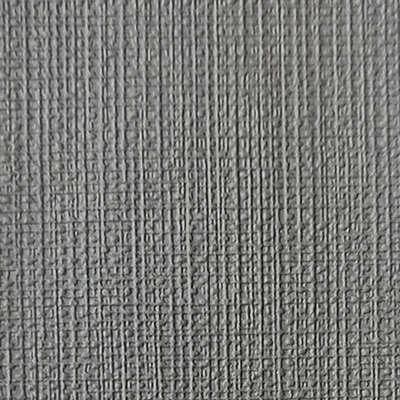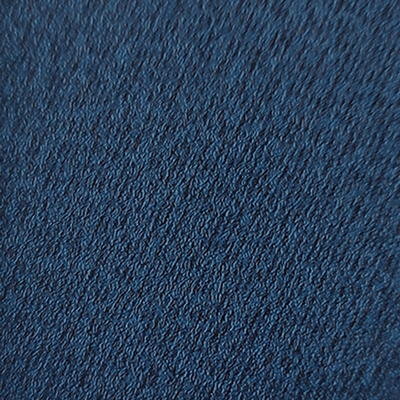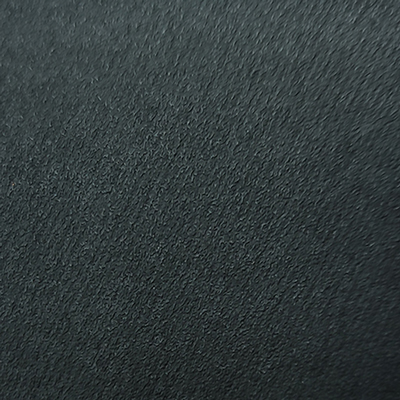 Slip cases are a fantastic way to add class, style, and extra protection to your hardcover books. They are made of stiff card stock like a box, but tailored to the size of your book, with one side left open so that when the book is inserted, only the sine is revealed. They can be made to house one or more books. We can cover the card stock with printed paper, cloth, vinyl, or leatherette as you prefer. The slip case can be printed, embossed, debossed, gilded, and foil stamped, too.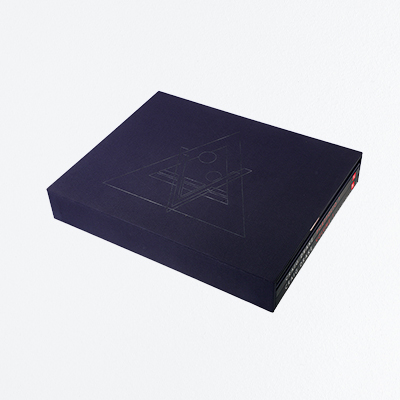 Slip Case with Sliver Stamping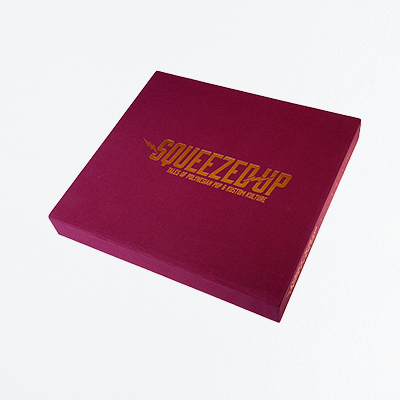 Red Cloth Slip Case with Gold Stamping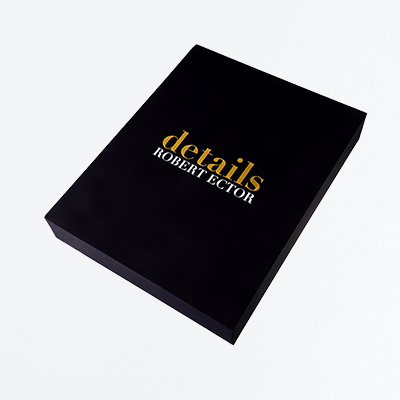 Black Coth Slip Case with Gold Stamping
We like to make it easy for you to design your hardcover book. So, you can use one of our ready-made design templates for the interiors and covers if you wish. And ask us for paper, linen, and treatment samples. We'll drop them to you in the mail. The samples are free, so you need only pay the mailing charges.
Custom Hardcover Paper Options
If your hardcover book features colorful illustrations, cartoons, colored diagrams, graphs, photographs and other graphic work, we recommend printing on gloss or matte art paper to get the best results. Gloss and matte both have ideal surfaces for vibrant color and black-and-white printing that will make your artwork, graphics, photos, and illustrations really 'pop'. Gloss paper is often best for books with full-color spreads, lots of photography or illustrations and less text, whereas books with more text and fewer illustrations may benefit from matte paper. Matte paper will still give superlative image reproduction while rendering the text easier to read.
If your hardcover edition is text-only or includes only a few black-and-white tables, simple grayscale illustrations, and line diagrams, we suggest an uncoated offset paper stock. Offset paper — also known as uncoated wood-free paper or UWF — has the lignin extracted during the pulping process. The result is a natural-looking, absorbent white paper with a good balance of strength, opacity, and brightness, which makes it ideal for interior text.
You'll need to specify at least two kinds of paper for your custom hardcover book: one for the interior pages and one for the cover. You may also wish to include end papers, which could be the same paper as the interior, or you can choose something different; a heavier, colored or textured paper, for example, may be an excellent choice. Endpapers not only elevate the quality of your book at negligible extra cost; they provide an ideal space for autographing and adding personal dedications to copies of your book.
Paper Stock for Hardcover Books
Whether you choose sewn hardcover binding—a style of high-end hardcover which can lay flat with the pages open without breaking the spine—or a standard hardcover, we recommend the following papers and coatings for clear text, quality reproduction, and good durability.
Custom Hardcover Book Design and Artwork Tips
Artwork and photography are often components of high-end hardcover books, along with beautifully formatted typography, decorative dividers, and other flourishes. Whether you're preparing your own text, artwork, and layouts or commissioning a professional designer to handle the technical work for you, it's important to understand how to prepare the finished digital files for printing. You'll need to allow for bleed zones, safety areas, trim lines, and borders, for example, and make sure that the resolution and the color space are correct besides accounting for the specific requirements for your image wrapping, dust jacket or other cover design. 
With that in mind, here are a few useful tips to help you when you're preparing your files for the printer.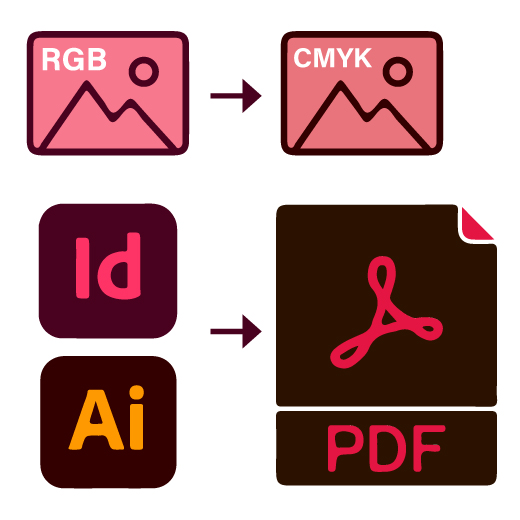 Export your files as vectors in PDF format for the best results. Our recommended software options for hardcover book design are Adobe Illustrator or Adobe InDesign. These will also allow you to convert your color space from RGB to CMYK which you will need to do for offset printing.
If you can't deliver vectors — say, if you're exporting bitmaps from Photoshop — then make sure the resolution is at least 300 DPI. With vectors, you needn't worry about resolution, but all other images must have a high definition to tolerate resizing without becoming fuzzy and "pixilated".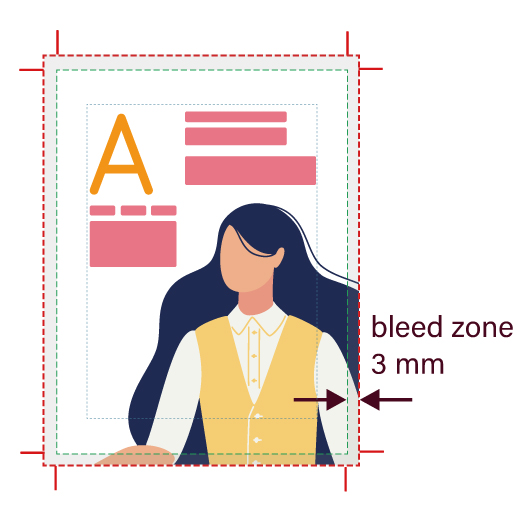 You'll need to add a "bleed zone" of 3 mm around all your image pages. A bleed is an extended zone at the periphery of your photo, which falls outside the area that your finished page will cover. Once we've printed your pages, we'll cut them to the exact size needed for your hardcover book format. This "bit extra" gets cut off and makes sure that the finished image fills the page with none of it being lost. You should mark bleed zones as red lines.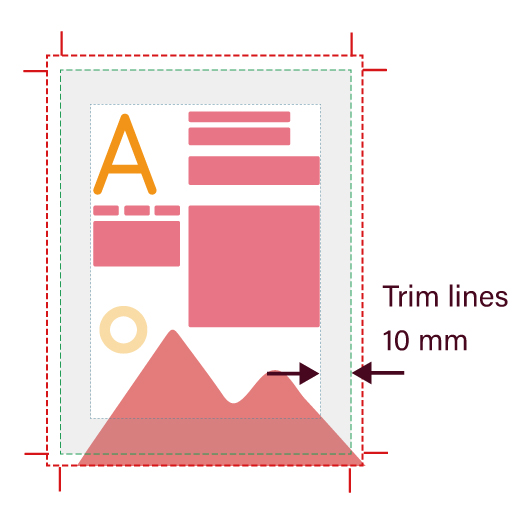 Inside your bleed zone, don't forget to mark the "trim lines". These will define the final dimensions of the finished page, with or without images. Make sure that any necessary elements of your page stop at least 10 mm short of the trim line.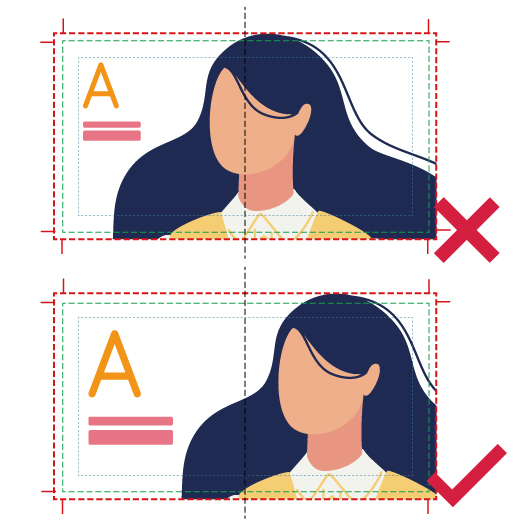 If a photograph or artwork crosses over two pages in a "spread" make sure that nothing essential—like the subject's face or other important details—lie along the center crease.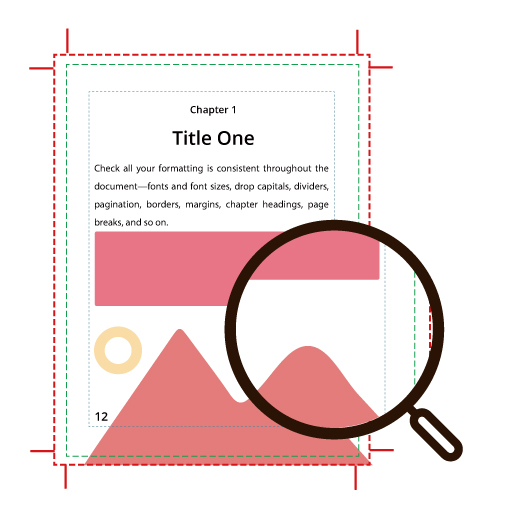 Check all your formatting is consistent throughout the document—fonts and font sizes, drop capitals, dividers, pagination, borders, margins, chapter headings, page breaks, and so on.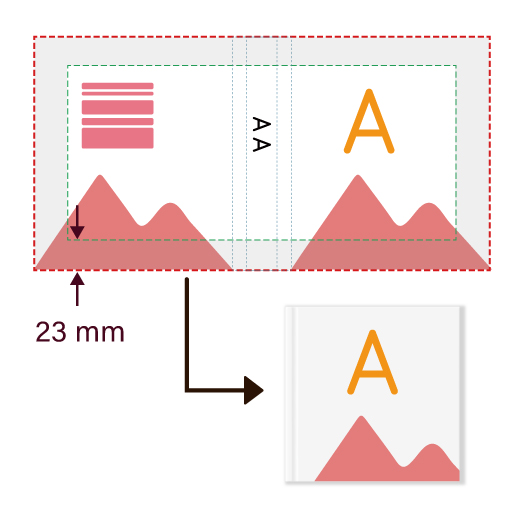 Remember that with all hard bound books, the cover is larger than the pages and needs a minimum 23 mm bleed to allow for wrapping the board.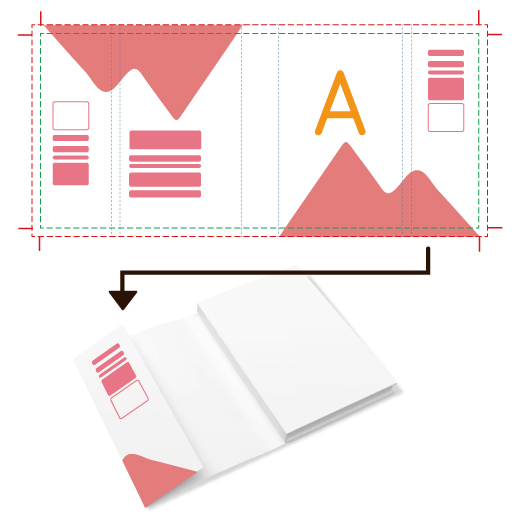 When designing your dust jacket, allow for the spine width—which we calculate based on the number of pages and the weight of the paper—and the two 90 mm interior flaps.
If you're working with a professional designer to create your files, they should understand what's needed to make everything "print ready". But if you're working with design software yourself for the first time, these are the vital tips to remember before you submit your files. The responsibility for sending "print ready" files rests with you. But please don't worry! We'll be happy to "hold your hand" through the process, explain what's needed, liaise with your designer, and manually check everything ourselves to make sure it all goes smoothly and you end up with a perfect print of your custom hardcover book.
To learn more about preparing your photographs, text, and layout for printing, please check out our Pre-press Artwork information page. And you can pick up the phone and talk to us at any stage. You'll talk to a genuine print expert—not a robot or a clueless call center operator!
Designing and printing an exclusive, high-end hardcover book either as a premium addition to your self-publishing strategy or as an independent business proposal, is always a satisfying creative project which adds immense value to your portfolio of published work. Get in touch today to chat through your needs or to ask for a no-obligation quote. We can't wait to help you make your custom hardcover book the most beautiful yet!