Custom Cardboard Box Inserts and Packaging Dividers

A quick introduction to custom box inserts and dividers
There's so much more to the humble cardboard box than just a way of shipping products. Custom box inserts — which are sometimes called packaging inserts, dividers, or inlays — help keep your products safe in transit, add flair to your presentation, and help make the customer's unboxing experience super-special.
Inserts can be plain or printed — branded with your marketing messages, logo, and business identity, for example — and are made of either paper, cardboard, or foam materials. Simple in essence, custom cardboard box inserts punch well above their weight. They can have a high impact on your business, building your brand, increasing visibility, enhancing customer trust, and boosting sales.
Are Custom Shipping Boxes Worth It?
Most businesses which use custom box inserts find they make a significant return on their investment. So, in a nutshell, yes, customized shipping boxes are worth it. But don't take our word for it. The statistics speak for themselves: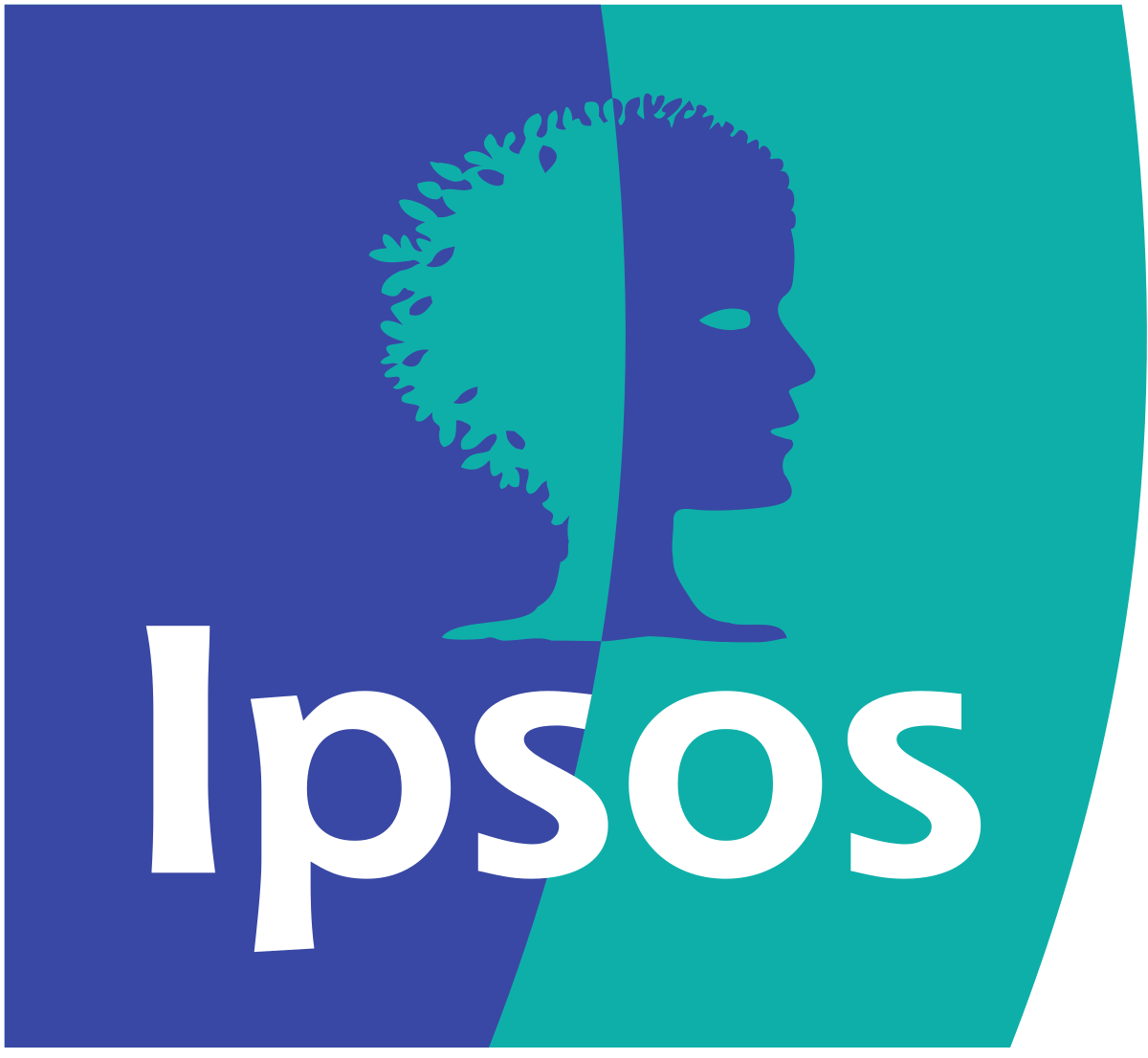 A recent IPSOS survey showed that 72% of consumers in the USA are influenced by product packaging when deciding to buy and 55% say they'll purchase from a website again if their products arrive in custom boxes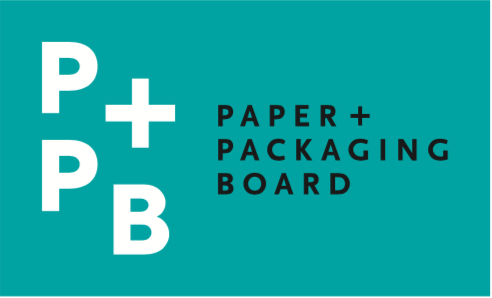 Research for the Paper and Packaging Board showed that 71% of consumers prefer brands which use paper and cardboard packaging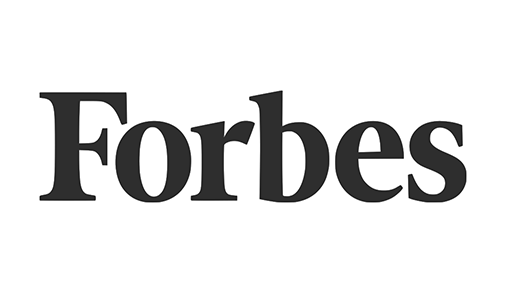 According to Forbes, businesses who adopt consistent branding across media — including a switch to enhanced product packages such as printed boxes and custom cardboard box inserts — see up to a 23% increase in revenue
So, based on the evidence, properly used custom packaging is always a worthwhile investment. But the financial returns aren't the only rewards. There are big environmental benefits, too, in using paper and cardboard products which can be recycled and reused. They're also cheaper to ship than plastic or other alternatives. And boxes filled with custom inserts don't have wasted space, which makes them more robust and reduces revenue loss due to damage during storage and shipping.
If you haven't invested in custom cardboard box inserts yet, you're missing a trick and could be losing out on potential added revenue. For retailers of specialist items, luxury goods, and fragile products, inserts are especially useful, but they bring advantages to any company. If you trade online, in whole or in part, then your packaging may be the only physical contact your customers have with your brand. It's worthwhile to invest in making that contact as pleasing for the customer as possible, and it's a powerful opportunity for branding, marketing, and building the bottom line.
What Is a Custom Packaging Insert?
Good question! Here's the answer: an insert, divider, or inlay is anything other than the product which goes inside the box. The simplest insert is a printed marketing flyer, an instruction booklet, a thank you card, or discount offer. But most often, we're talking about custom structures and packing which provide support for the product, protect it from knocks and shocks in transit, and enhance its appearance and presentation when the customer opens the box. So, custom packaging inserts can serve three purposes at the same time: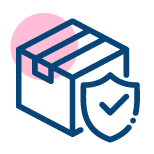 Position and protect the goods in transit
Marketing, promotion, and brand-building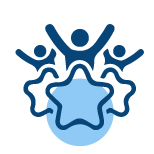 Enhancing the consumer experience
As you can see, inserts can do a huge amount of work for your business. And because each insert is essentially simple, the capital outlay is low. Once you've fixed on a design you like that's proven its worth in the marketplace, bulk ordering lowers the costs even further.
Why Are Custom Box Inserts Important?
In a crowded global marketplace with fierce competition, you need every advantage you can get to make your business stand out from the crowd, build brand recognition, and inspire customer loyalty. Custom boxes and inserts are such powerful tools because they provide the perfect vehicles for communicating with your customers at every stage of the buying journey:
when they see your brand identity on the exterior of the box — in a store, in transit, on a website, on social media and video-sharing sites
when they enjoy a pleasant and surprising unboxing experience with that special "wow" factor, which makes the difference between a one-off purchase and a loyal, repeat-buying customer
when they engage with interactive marketing materials such as questionnaires, feedback forms, discount offers, gifts, and brand messaging
when they become consumer advocates on social media — according to research carried out for Dotcom Distribution, 40% of satisfied customers share product packaging on social media and 55% say they decide to buy after watching unboxing videos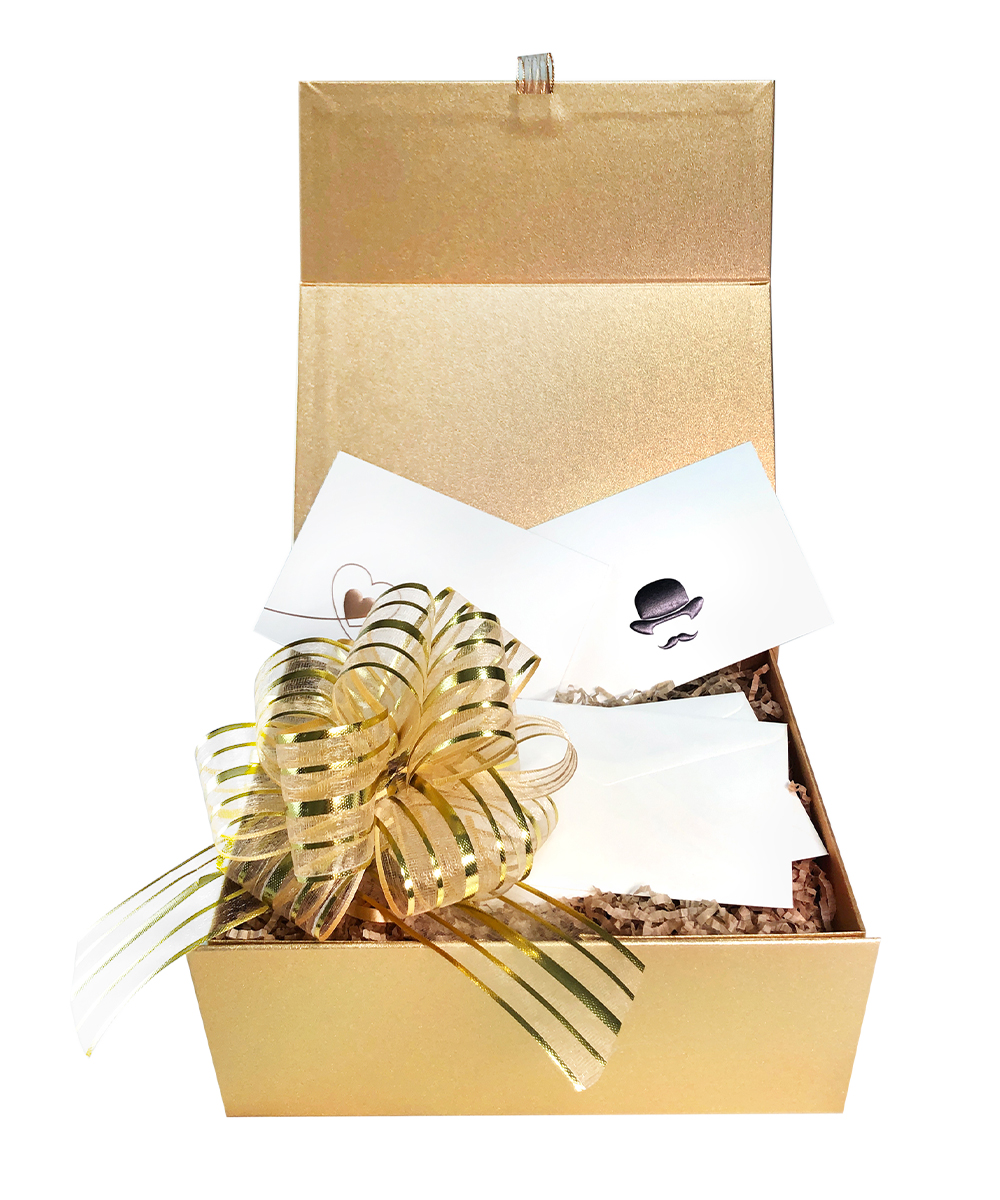 There are many creative ways to use custom cardboard box inserts. It's a bit like origami, the Japanese art of paper folding. You just need one sheet of paper, creative imagination, and a little skill to turn that simple sheet into a thousand beautiful and intriguing configurations. In the same way, your creative marketing idea and our manufacturing skills can turn a simple cardboard insert into a way to promote your business, expand your market share, and drive sales.
What Are Box Inserts Made of?
Most inserts are made from cardboard or paper. These may be made from corrugated cardboard, gray board, or card paper. But foam products are also available and may be best suited to certain applications, such as glassware or heavy electronics. We can also make vacuum-formed PVC trays and holders.
Corrugated cardboard is light, strong, and adaptable. You can use it for space filling, blocking and bracing, and making corner pads and dividers.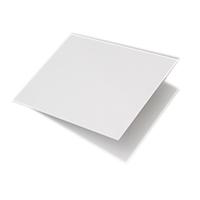 Gray board is thick, durable, and made from low-grade recycled waste material, so it's environmentally friendly. It's inexpensive and flexible, too. Many companies prefer it for its rugged, natural look.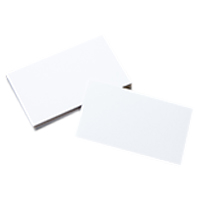 Card paper is lightweight, takes print exceptionally well, and can be used effectively even in the smallest packages.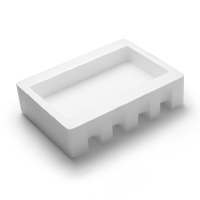 Foam packaging (usually polyethylene or polyurethane) can be molded to fit any size or shape of box and product. It's very light even at a large volume. Foam creates a secure, shock-proof environment for sensitive materials such as delicate electronics, glassware, anything with a fine surface that mustn't be scratched, or that has fragile handles, buttons, switches, and so on. Polyethylene is also recyclable.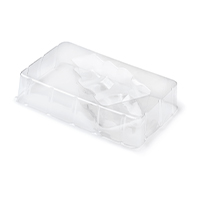 Vacuum formed PVC inserts can be made quickly and cheaply and offer a precise, snug fit to any shaped object. It's a popular option for many electronic products, foodstuffs, toys, and more.
Packaging Inserts for Boxes: Examples from Our Range
We've looked at the various kinds of custom cardboard box inserts, along with alternatives such as foam and PVC packaging. And we've highlighted several ways that your packaging inserts can do more than just protect goods in transit. Now, let's explore the top 10 most powerful advantages of custom box inserts.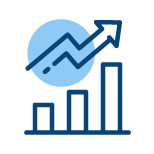 1. Low Outlay, High Return
Compared to other options, inserts are cheap to produce and deliver on multiple fronts. While the most powerful inserts are printed with your branding and marketing messages to pack a visual punch and communicate directly with the customer, plain cardboard inserts still elevate your product appearance and enhance the unboxing experience for the consumer. You can go a step further at very little cost by adding a thank-you card or leaflet if you don't want to print the entire interior. And you can make a basic stock box into something special with even the most economical inserts.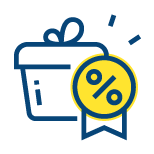 2. Laser-Targeted Marketing Power
One of the greatest marketing challenges is reaching the right customers. But who could be a more perfectly targeted prospect than the person who just bought one of your products? Inside the box is a great place to capitalize on the sale to build a stronger connection with the consumer. Inserts can include promo codes, discounts on next purchase offers, requests for reviews, and more.
Printed inserts may be the most powerful of all as they empower you to communicate direct information about your business, your brand, your unique offers, and your values. As a marketing tool, why not use your printed inserts to suggest other purchases to the customer based on the product they've just unboxed? And you can claim bragging rights if your packaging is made from recycled or sustainably sourced materials. The only limit is your marketing department's imagination!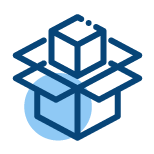 4. Ready-Made Direct Mailing at No Extra Cost
Direct mailing is still among the most effective marketing methods, whether the mail is electronic or paper. But it's all too easy for your marketing mails to get dumped with the 'spam' or dropped straight in the garbage can. So, why not see your inserts as a highly targeted direct mail? Using a direct approach, you can drop a sales letter in the box. You can communicate more subtle messaging by the materials and colors you use: plain fiber recycled card inserts for your environmentally friendly product lines, perhaps black gloss card stock with your slogan in gold lettering for your luxury goods; or dense dark gray foam for your high-end electronics.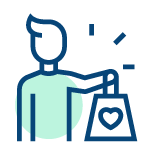 It's not all about marketing. Your custom cardboard box inserts provide ample space and opportunity to explain important details about your products — materials from which they're made, where and how they're manufactured, a history of the product type, suggestion for use and applications — along with instructions and other information which will help to enhance the customer's experience with the product.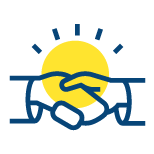 6. Build Authentic Connections
The quality of the packaging inserts also speaks volumes about how much you value your customers. It's a style of customer care and it helps build an authentic emotional connection between the consumer and your brand. Today, that personalized connection is crucial to set your company apart from the competition.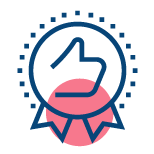 There are so many ways to say thank you and to show that you value your customers. Beautiful, thoughtfully designed interior box packaging is one way. But using inserts to offer discount codes, membership deals, and special bonus features can help build customer loyalty as well as drive traffic to your websites and social media. You can also add a gift or sample item as a thank you, which will add a memorable feel-good factor to the unboxing experience and may then lead to further sales.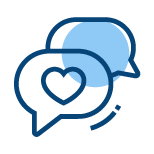 8. Encouraging Social Interaction
Do you remember the statistic we quoted earlier that 40% of satisfied customers share product packaging on social media and 55% say they decide to buy after watching unboxing videos? That's a big chunk of the market. Making your packaging that bit extra special with printed boxes and custom cardboard box inserts is the surest way to guarantee that the customer will share their experience on their social media. Several unboxing videos have gone viral. In any case, consumer sharing on the socials can represent untold amounts of free, persuasive advertising and exposure for your brand.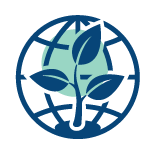 9. Environmental Benefits
These days, whether because of a real concern for the planet's future or just to keep up-to-speed with market demands, most businesses try to be more environmentally friendly and sustainable. Cardboard and paper inserts can be recycled and recyclable and also save on non-biodegradable void filling materials such as plastic "packing peanuts" or Styrofoam.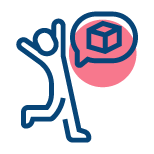 Customer reviews have become a vital aspect of the modern marketplace. You can use box inserts to encourage consumers to review your products. It's as simple as printing them with a review request and details of where and how to leave a review. You can even use a QR code on the packaging to make it as easy and immediate as scanning with a smartphone. A clear call to action with links to your social media is simple, inexpensive, and powerful.
Find Out More About Custom Box Inserts and Dividers
Custom cardboard box inserts are a fantastic opportunity to support and accomplish several core commercial goals in terms of marketing, brand-building, and customer care. And they give a high-value return on a minimal investment. Once you take advantage of inserts, you'll wonder why you ever thought swathing a product in bubble wrap and sending it out in a plain, void-filled box ever seemed like a good idea.
What's not to love? Beautiful, adaptable, robust, and affordable, we offer unbeatable custom box and packaging solutions for every budget. Contact us today for an informal chat or to ask for a quote.