Based in Shanghai, QinPrinting offers world-class professional book printing and binding services to businesses, non-profits, and independent publishers around the globe
"
Books are a uniquely portable magic
."
— Stephen King, On Writing
Passionate about printing; passionate about people
At QinPrinting, we're passionate about printing and we're passionate about people, too. For over 25 years, our magical mix of high-quality products, technical wizardry, and incomparable customer care has secured our global reputation as among the world's finest book printers. The same passion and commitment sustain our reputation today. Businesses, non-profits, entrepreneurs, and self-published authors alike print their books with us because we offer the unrivaled production quality that you'd expect from a major international printer with the close customer attention you'd enjoy in your local print shop.
Breathtakingly Beautiful Books at Budget-Friendly Prices
Whatever your book printing project—a family cookbook, a coffee-table book, an art book, your memoirs, children's books, comic books and graphic novels, self-help books, academic monographs, textbooks, or your next series of bestselling sizzling romance novellas—you can have confidence that we'll handle it with unmatched professionalism, technical savvy, and creative flair. We'll deliver beautiful books of which you can be truly proud.
And as a major printer, QinPrinting offers you a vast array of options — from fine, limited-edition custom hardcovers with specialist finishes and extras, to perfect bound trade paperbacks and children's board books, to colouring books, spiral bound workbooks, instruction manuals and everything in-between. Our comprehensive range of papers, card stock, finishes and binding options — coupled with the latest digital and offset printing technology — makes it easy to find a solution within your budget.
Our Range of Book Printing Options
At QinPrinting, we provide a comprehensive range of offset book printing services. We have digital machines, too, which we use exclusively to prepare "hard proofs" to check colour, printing quality, and so on. But the final print run will always be on the superior offset press. Offset printing gives you beautiful books and a significant price advantage on longer print runs. We also offer a unique competitive minimum order quantity of just 100 books. 
Short Run Custom Book Printing
Short run printing is a great option tailored to the needs of entrepreneurs, small businesses and self-publishers. When you don't need thousands of copies at once — but you appreciate the superior quality of a traditionally printed book — short run printing is a perfect solution. Unlike most printers — who demand minimum offset print orders of at least 500 to 1,000 copies — we're happy to provide offset services for a minimum order of just 100 copies. So, you can enjoy all the quality and price benefits of offset print production, even with a short print run.
Portrait, Landscape, Over-Sized, and Custom Formats
Most printers — whether in China, the USA, the UK, Europe, or elsewhere — will charge you added fees for publishing your book in any layout other than standard portrait format. But at QinPrinting, we're happy to print your books in landscape format at no extra cost. We also offer fully customized layout options. For example, for one of our clients, we printed a book which was a whopping 15" x 11" and for another, a book with over 1,000 pages! While for such specialized services, you'll pay a bit more, our prices are still the best in the business.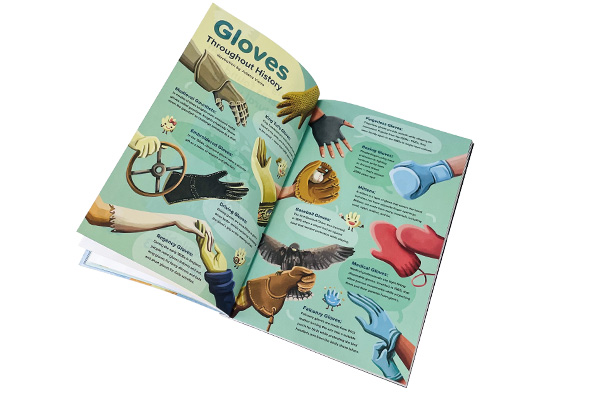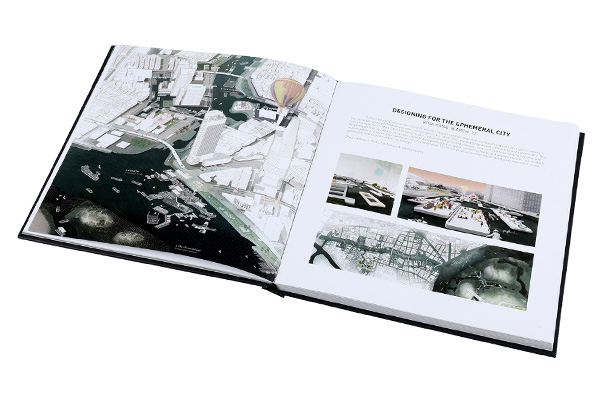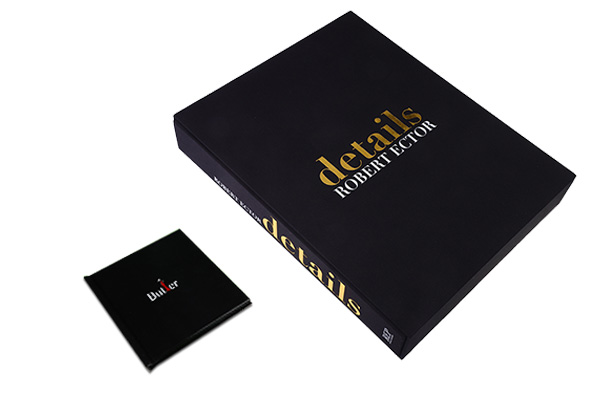 Gloss, Matte, Uncoated, and Specialty Paper
You have many options for paper stock to print your book at QinPrinting. Most books use gloss or matte art paper — or uncoated offset paper for interactive titles like colouring books. But you're not limited to these typical selections.
You can also choose from our specialty paper stocks such as linen finish, vellum, or other textures. Opting for a specialty stock can impact your pricing but it may be worth it to give certain projects an outstanding, unique look and feel.
Choosing paper and card stock can confuse, but our printing experts are always here to recommend the best paper selections for your book and your budget.
Special Finishes, Lamination, and Foil Stamping
They say you can't judge a book by its cover, but we all do! Your book's cover is the first thing that a potential reader sees, so it must make a good impression. Someone browsing the bookstore — online or offline — is more likely to check out a book with a beautiful, intriguing, visually appealing cover. QinPrinting offers a complete range of finishing options to make your book uniquely eye-catching and attractive.
These options include:
We can also incorporate a custom die-cut into your book's cover to increase its visual impact. With die-cutting, we machine-cut a shape out of the cover material with a sort of industrial cookie cutter. For example, to create a 'window' to an illustration underneath. 
Our Most Popular Book Binding Options
Printing and binding go hand-in-hand. At QinPrinting, we're proud to incorporate a complete range of binding options to complete your book. Your choice of binding will depend on your book's genre, purpose, intended readership, format, and more. Given such a considerable array of choices, we're happy to help you pick the best bookbinding option for you, your book, and your budget. Let's have a quick look at the possibilities.
Perfect binding is the technical term for what is better known as paperback or softcover binding. Think of the last paperback novel you read; the sort of book you pick up at the newsstand, from the fiction section in the bookstore, or at the airport. A familiar style, perfect binding is a visually appealing and economical bookbinding solution. Although typically used for comic books and fiction, perfect binding is suitable for any genre.
Hardcover books are more durable than most other books, and this binding style is often perceived as more valuable by consumers. At QinPrinting, we follow stringent standards and fine-tuned protocols — using only high-end materials and innovative techniques — to print stunningly beautiful and impressive hardcover books. And we strive to offer an equally impressive price point with an unbeatable quality-to-cost ratio.
Hardcover bookbinding is a popular choice for special and first editions, many children's books, coffee table books, high-end art and photography collections, memoirs, autobiographies, history, science books, and more. To make your hardcover book extra-special, you can add features like a printed slip-case, ribbon markers, and a dust jacket. Nothing speaks of quality and value so much as the elegance and substance of a finely crafted hardcover edition.
If your book has fewer than 48 pages, saddle stitching is a popular and economical bookbinding method that may suit your needs. Comic books, colouring books, instruction manuals, workbooks and more often take advantage of saddle stitch binding. Saddle stitching binds the pages and cover together, either with specially designed staples or — for a more attractive and robust result — stitched binding thread, which gives this technique its name. 
Specialized "Lay Flat" Bookbinding Options
Not all books are meant only to be read. Cookbooks, textbooks, workbooks, diaries and more may need to be used frequently, propped up on a desk or work surface, and often laid completely flat. At QinPrinting, we have a range of robust, practical, book printing and binding options for just these kinds of applications.
These bindings use a technique known as "punch-and-bind". With both, we punch or drill equally-spaced holes along one of the outer edges of the pages. We then thread a flexible wire or plastic coil through the holes. The coil holds the pages together while allowing them to turn independently even through 360° and, of course, lay completely flat. We can laminate the pages to make them tougher and water-resistant and add durable vinyl covers for a practical book that needs to work hard without spoiling its attractive appearance.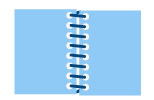 Spiral binding is a good option for commercial reports, student workbooks, college lab books, cookbooks and recipe collections, user manuals, guides, and many other applications.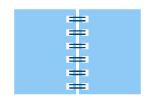 Wire-O binding is even tougher than spiral binding as it incorporates a double wire coil making it ideal for workshop manuals, textbooks, instructional guides, and other uses in which the book will be handled often, even outdoors, stuffed into a bag, or deployed in tougher environments such as the factory floor or workshop rather than classrooms and offices.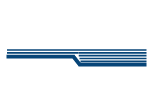 Lay-flat perfect bookbinding
Our specialist techniques and facilities allow us to offer this unique lay-flat solution for when you need a book with the functionality of wire-o and spiral binding but the more elegant appearance of a paperback or perfect bound book.
We apply a sewn binding to the interior pages before gluing them to the cover. But the sewn pages are not glued individually to the spine, allowing the book to open flat. Our lay-flat perfect binding gives you the best of both worlds for a clean, professional presentation coupled with robust, practical functionality. And best of all, this up-scale binding method is the least expensive of all the options for an open-flat book.
The Cost of Book Printing in China
China is known globally for its superb and inexpensive book printing services. The latest technology, established infrastructure, expert workforce, efficient production protocols, and several other factors make the cost of book printing in China an attractive proposition to customers around the globe, including mainstream publishing houses like HarperCollins and Penguin Random House.
At QinPrinting, our vision is to bring all the same cost benefits that the major publishers enjoy also to entrepreneurs, small business owners, and independent creatives. That's why we constantly review our processes and protocols to make sure we continue to deliver not only world-class quality but globally competitive pricing, too. To get a quick idea of how much printing your book in China with QinPrinting would cost, check out the at-a-glance charts below.
Paperback Book Printing Price Chart (210mm x 297mm)
Quantity

100pcs

500pcs

1000pcs

2000pcs

5000pcs
Please note that all prices are EXW our facility and do not include shipping costs.
Cover: 250 gsm / 92 lb coated cover paper with gloss lamination.
Inner: 128 gsm / 86 lb coated text paper for interior.
Cover and inner: full colour printing.
Binding: sewing and perfect binding
Hardcover Book Printing Price Chart (210mm x 297mm)
Quantity

100pcs

500pcs

1000pcs

2000pcs

5000pcs
Please note that all prices are EXW our facility and do not include shipping costs.
Cover: 157 gsm / 58 lb coated cover paper with matte lamination wrapped on 2.5 mm thickness greybeard,
End sheets: 140 gsm / 95 lb uncoated text paper, blank.
Inner: 157 gsm / 106 lb coated text paper for interior.
Cover and inner: full colour printing.
Saddle Stitch Book Printing Price Chart (210mm x 297mm)
Quantity

100pcs

500pcs

1000pcs

2000pcs

5000pcs
Please note that all prices are EXW our facility and do not include shipping costs.
Cover: 250 gsm / 92 lb coated cover paper with gloss lamination.
Inner: 128 gsm / 86 lb coated text paper for interior. 
Cover and inner: full colour printing.
To get a more tailored cost, go to our online Printing Cost Calculator. Pop your information into the boxes and we'll give you an instant quote. It's really simple to use, but if you need to ask a question, just get in touch. One of our in-house team members — not a robot or a clueless call center operator! — will be happy to answer your request.
Book Printing in China for Self-Publishers
While QinPrinting is based in Shanghai — China's financial center and a city famed for its beautiful waterfront, magnificent architecture, futuristic skyline, and gorgeous public gardens — we provide book printing and binding services globally. 
We specialize in lowering the barrier to world-class professional printing. Our vision is to make our services accessible to small businesses, entrepreneurs, non-profits, and independent creatives from all over the world. For example, we work frequently with self-publishers — novelists, children's writers, memoirists and biographers, photographers and visual artists, professional chefs, and independent creatives of all stripes — from the United States, the UK, and Europe.
Over the last 25 years, we've built a deserved and solid reputation in the global self-publishing community as a go-to provider of book printing and binding services. We're proud of that reputation and strive to sustain and expand it in everything we do. It's based on our knowledge, technical skills, efficient protocols, the unmatched quality of our products, and unbeatable pricing. But it's also based on our customer care and our genuine commitment to personalized service. Our vision is to bring you the production benefits of a global industry and the latest technologies combined with human-scale care and support.
Whether you self-publish your creative work for commercial sales and distribution or for a small circle of colleagues, students, friends and loved ones, at QinPrinting, we'll always go the extra mile to offer you beautiful custom printed books of incomparable quality at a price you can afford.
Specialist Printing Support Tailored to Your Needs
We've been working with self-publishers for decades now, and during that time, we've developed a uniquely supportive range of services tailored to your needs as an independent creative. For example:
A dedicated, named consultant will work with you personally through every step of your journey from your initial inquiry to delivery of your printed books
Our book printing experts will support and advise you at each stage of setting up your files and preparing them for printing 
If desired, we'll provide you and/or your designer with a printing file template to assist you with your artwork prep and layouts
Our in-house designers will manually check all your files to make sure they're ready for a perfect print run 
If we discover any problems with your files, we'll explain what the issues are, how to fix them, and guide you through the process
Your dedicated consultant and our experts are available to answer questions you may have at any stage in the process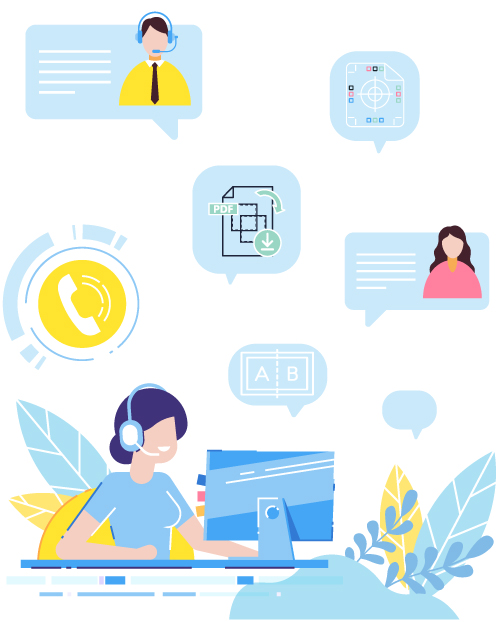 Very few book printers offer this level of service and many of those that do will charge you added fees. But not at QinPrinting. We understand that preparing your creative work for printing can seem overwhelming — especially if it's your first time — and we really want your experience to be easy and satisfying. That's why we offer you all the above services completely free as standard. We're always here to help.
Why Print Books in China?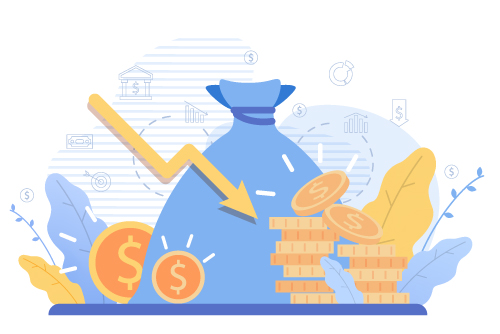 Competitive Price
To be straightforward, it's cheaper. China has the most competitive offset printing and packaging prices in the world. But cheaper financially doesn't mean cheaper in quality. Quite the opposite. It's the fantastic quality-to-price ratio we can offer that makes Chinese book printing services the first choice, even of some of the biggest publishing houses in the US and Europe.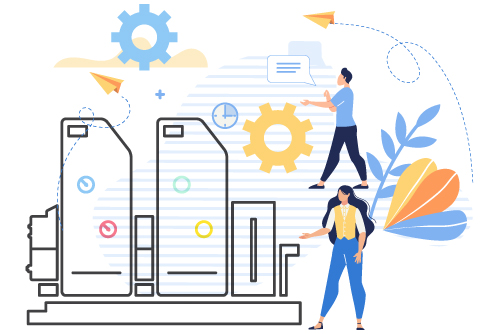 Leading Technology
China is a world-leader in technological advances, consistently holding an edge over the competition with superior printing and binding equipment. Our book printing industry is robust and comprehensive, allowing you to print your book in any style, format, or configuration imaginable.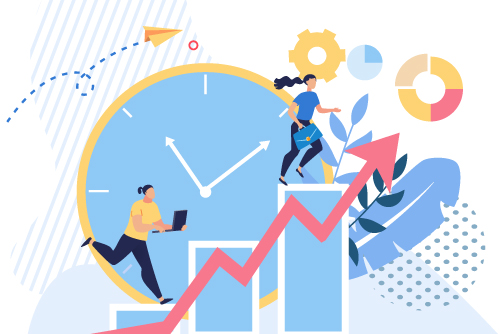 Easy and Efficient
Communication via the Internet makes book printing in China as easy and efficient as book printing anywhere — including in your home town. In both cases, all your files will be created and delivered digitally, so the location of the printing facility makes no difference to the design and printing process. In China, we have a strong corporate ethic and a large, dedicated workforce. This means that most printing companies in China operate six days a week, 24 hours a day.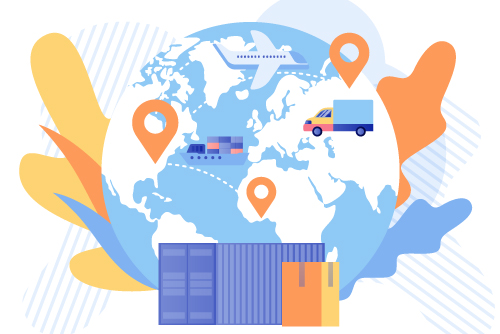 Convenient Shipping
Global shipping from China is convenient and inexpensive with most shipments by airfreight or by sea. Shipping costs are a little higher, sure, and it can take a few days longer to receive your books. But these difficulties are relative. When you weigh them in the balance with the savings on production costs and the high-quality of both products and services you get, you're still getting an excellent deal. And it needn't take that much longer. For example, shipping from the port of Shanghai to the Port of Long Beach in the US can take as little as 11 to 13 days on a faster Matson shipping vessel.
Book Printing in China FAQs
What will the quality of my books be like?
In short, your books will be of world-class quality. You'll be taking advantage of the same services often used by the "Big Five" publishing houses. Just like them, you'll get all the benefits of an established infrastructure, the latest printing technology, a dedicated team of expert printers, high-level quality control protocols, and the genuine pride that Chinese companies — QinPrinting included — take in their work.
Will I be able to talk to a real person?
Yes! At QinPrinting, we pride ourselves on our personalized customer care.
How long does it take to print books in China?
This depends on the book, the printing options you choose, and the size of the print run. But the printing turnaround times in China are no longer than anywhere else; often they're faster because of the superior technology and round-the-clock facilities. It takes around 5-10 days for the production of saddle stitched and perfect bound books. You should allow about 2-3 weeks for hardcover books. If the print quantity exceeds 10,000pcs, it will take a little longer. But it can often be much faster.
How do I pay for books printed in China?
We accept TT payment through bank and PayPal payment.
Is shipping books from China very expensive?
It's a little more costly to ship books from China than from your local printer, sure. But the cost-by-volume on the container is still competitive. Also, when you do the math, you'll find that the lower costs of production and the high-level of service more than outweigh the slightly higher shipping expenses. 
For the best pricing, highest quality, and quickest turnaround-time on any type or style of book, printing your books in China with QinPrinting is always a good business decision. No matter your target readership or the purpose of your book printing project we'll give you the best pricing, the most professional service, and the highest quality product you can imagine. So, let's talk. We can't wait to make your next book the most beautiful yet.