Custom High-End Rigid Boxes

We design, build, and customize stunning, luxurious, and cost-effective high-end rigid boxes for business and enterprise all over the world
QinPrinting offers custom rigid boxes of unmatched quality at unbeatable prices. Our beautiful rigid boxes are robust cartons with a high-quality look and feel to elevate your brand and products while providing an unparalleled unboxing experience to your customers.
Choose from the three main styles of rigid box design. The pictures below should speak for themselves, but if you have a question, just ask. We'll be delighted to help.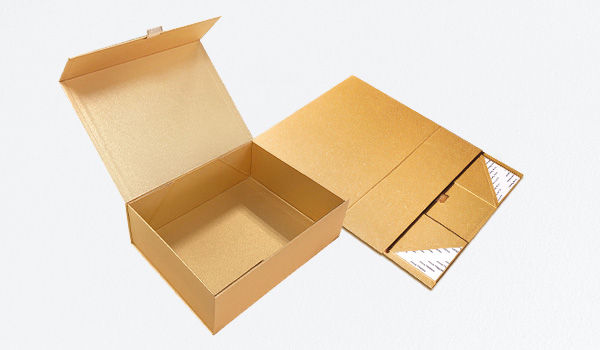 These share the robust and aesthetic qualities of other rigid boxes but we can flat pack them and you can assemble them at your own facility. Despite being collapsible, once assembled these boxes a very strong and offer excellent protection to your products. They can be customized by choosing different materials and finishes and by adding your own designs, brand colors, logo, slogan, and more.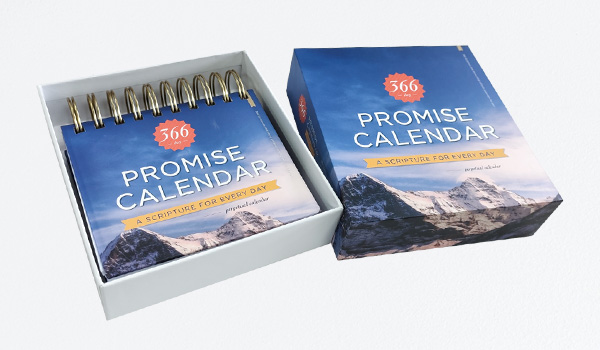 Infinitely adaptable, the basic design of the telescopic box is a main tray with a separate lid which slides snugly over the top. Telescopic rigid boxes are the "classic" style of boxes used for almost everything you can image from shoes, clothes, and electronics to board games, jigsaws, toys, and chocolates! Simple and elegant in design, practical and easy to use, these boxes are also very strong and robust during both storage, transit, and display.
This box style—also known as a magnetic closure rigid box—can be made to any dimensions, but has a folding, hinged lid, often with a tuck tab or another closure such as a magnet, catch, or ribbon. Hinged-lid boxes are truly versatile and attractive. There's something special about opening the lid to discover what's inside that give these boxes their particular appeal to customers. Add custom inserts to the interior and you can lift your brand to new heights with well-designed flip-top rigid boxes.
Besides the obvious advantages of customizing your boxes to advertise and highlight your brand, there are several other reasons why you may want to choose custom rigid boxes as your packaging solution. Here's a few: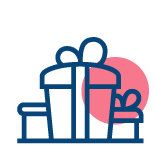 Combines Durability with Beauty
Combines durability with beauty – the stiff grayboard construction makes these boxes remarkably sturdy. But at the same time, the cover paper and finishes make them eye0catching and attractive. It's the best of both worlds.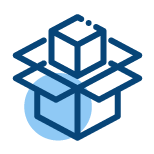 Powerful protection – custom rigid boxes offer fantastic protection to your products and they stack and pack well, maximizing the use of space and minimizing the possibility of damage in transit.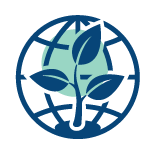 Eco-friendly – we can make your boxes from FSC-certified board and paper, or recycled materials in many cases, while using environmentally-friendly soy inks; and customers tend to keep and repurpose rigid boxes as they're very attractive and useful in their own right.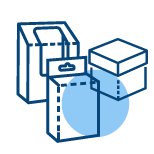 Can Be Made in A Vast Array of Styles and Sizes
Can be made in a vast array of styles and sizes – another wonderful aspect of custom rigid box design is its flexibility. They can be small or large; simple or complex in construction; square, rectangular, or many other shapes. Starting with the basic custom rigid box, your designer has the freedom to get really creative!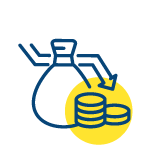 An economical solution – given how stylish and appealing they can be, rigid boxes are surprisingly cost-effective. And you can make them really stand out with the right print design, stickers, or a box sleeve at very little added expense. So, if you need a high-end look on a limited budget, a customized rigid box could be exactly what you need.
Custom Rigid Box Materials
We make rigid boxes from grayboard covered with coated white paper. Once we know the style of the box you'd like to make and the weight of the products it will hold, we can advise you on the correct board thickness. Our standard grayboards are:
Our standard board and papers are:
Printed paper
Printed paper— we use CMYK offset printing on 157 gsm / 106 lb art paper
Brown kraft paper
Brown kraft paper—120 gsm / 81 lb paper made from chemical pulp, this paper is tough, resistant, and durable
Black kraft paper
Black kraft paper—same as above, but black, with a slick, professional look
Colored paper
Colored paper—120 gsm / 81 lb paper in a variety of attractive colors and shades
Soft-touch paper
Soft-touch paper—120 gsm / 81 lb paper with a scuff-resistant, velvety coating
Textured paper
Textured paper—120 gsm / 81 lb paper paper with a textile-like finish
Silver stock paper
Silver stock paper—150 gsm / 100 lb paper with a silver look
Holographic silver paper
Holographic silver paper—150 gsm / 100 lb holographic paper with a silver look
We can also include custom inserts made from paperboard, foam, silk, PVC, and other materials of your choice.
Custom Rigid Box Printing Options
At QinPrinting, we use soy-based ink, which is eco-friendly and produces beautiful, vibrant colors.  Box printing options are: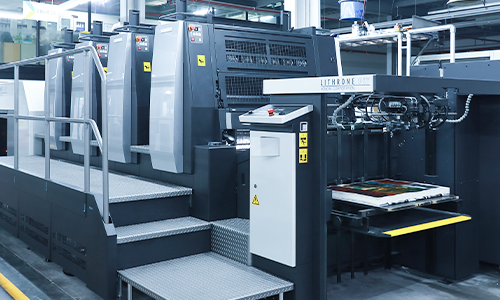 CMYK offset printing —uses cyan, magenta, yellow, and black to create the whole spectrum.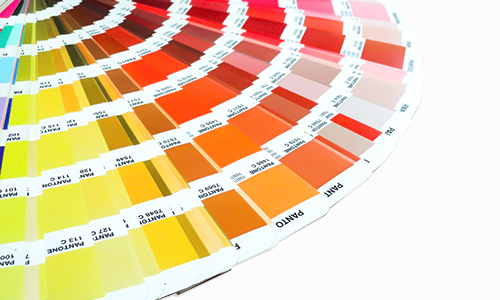 Pantone color printing—a form of offset printing, used to obtain 100% faithfulness in color reproduction.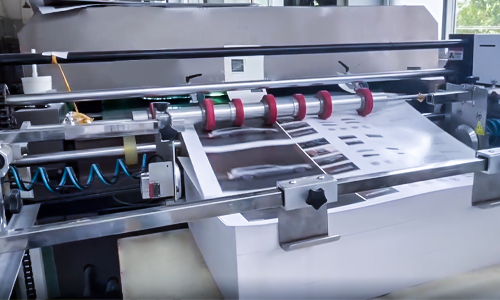 UV printing—for printing onto gold, silver, black and other colored paper.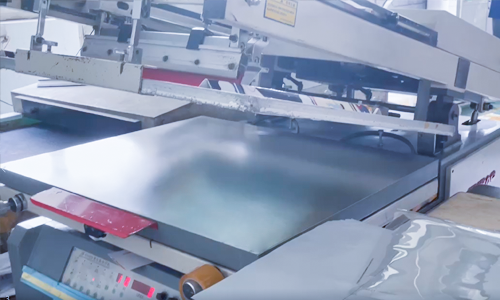 Silk printing—not suitable for photographs but ideal for logos, text, and simple graphics on black or colored paper.
Custom Rigid Box Special Finishes
Here's a helpful list of the range of options to enhance your rigid box.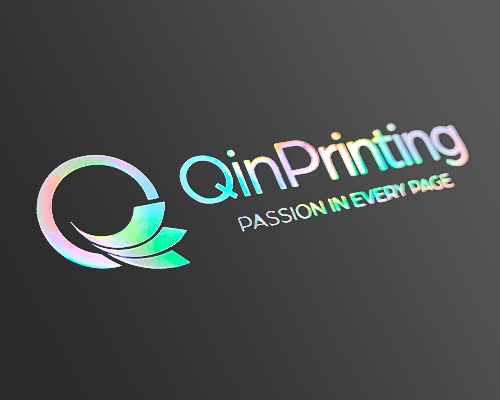 This is state-of-the-art technology. Using lasers, we can adhere and build metal foil on the surface of your box, creating a stunning, metallic effect on lettering, logos, or other design elements — or even the whole box!
Our Environmental Commitment
We actively encourage reuse and recycling of all our products. We can use recycled or FSC-certified materials on request.
FSC-certified means materials from responsibly managed, sustainable forests. We believe that responsible forest management is critical for our environmental, social, and economic futures. We also use exclusively soy-based inks, which are harmless to the water supply and fully biodegradable while giving truly beautiful, vibrant, and durable prints.
We also constantly review our printing processes to make them more energy efficient and to make sure that we close as many loops as possible, for example in how we manage our water supplies and minimize the environmental impact of shipping by choosing the most efficient options, packing full containers, and carbon offsetting.

If you're ready to explore your options for creating rigid boxes at a price to suit your budget, we should talk. With a quarter of a century of success in the business and going from strength to strength, we're confident that with our expertise, knowledge, state-of-the-art technology, and commitment to personalized customer care, we can build the box of your dreams. Get in touch to discuss your needs or ask us for a no-obligation quote.