Custom Board Game Components
At QinPrinting, we offer a one-stop custom board game creation service, including all the components you'll ever need. Here's our quick-start guide to board game components range

While all components that make up a board game must be necessary to facilitate play—from the game board itself to cards and figures, dice, tokens, coins, character sheets, notepads, spinners, and more—they also help to enhance the theme and create the particular atmosphere of your game. So, they need to be both functional and beautiful. The box, too, must catch the eye, express the genre and imaginative context of the game, and look cool even when it's waiting on your coffee table or stacked on a shelf. So, let's explore the range of custom board game components you can choose from at QinPrinting. But remember, if there's something you don't see here but you'd like for your game, ask us. We'll do everything possible to make it for you. Now, let's dig in to the multifaceted world of board game components!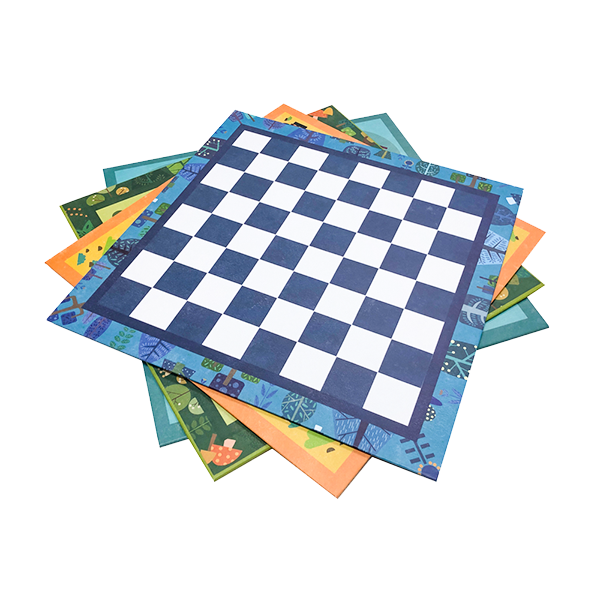 A board game just wouldn't be a board game without a game board! It's the arena in which the players get to act out all the excitement, mystery, thrills, and fun of the game. Game boards can be single flat sheets covered with printed paper or complex, multi-fold designs, even with cut-outs and pop-ups built in. Our game boards are fully customizable to your needs and are enriched by high-quality features such as reinforced joins, backing materials, finished or wrapped edges, and more. Large or small, landscape, portrait, rectangular, round, or an unusual shape, it's all possible at QinPrinting
In the same way that we all judge books by their covers—despite the popular advice to the contrary—the first impression most people will get of your game is the box. That's why we offer a comprehensive range of box types, sizes, materials, inserts, and special finishes to make sure that your box is not only a safe and efficient housing for your game and components, but a convincing and attractive ambassador for your game and brand. When your game is complete and boxed, we'll shrink wrap it ready for retail. We'll provide you with a ready-made or custom box design template, too. Just ask!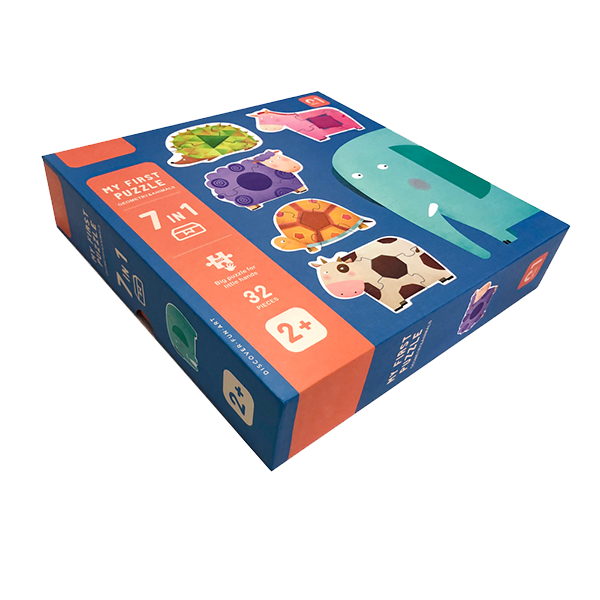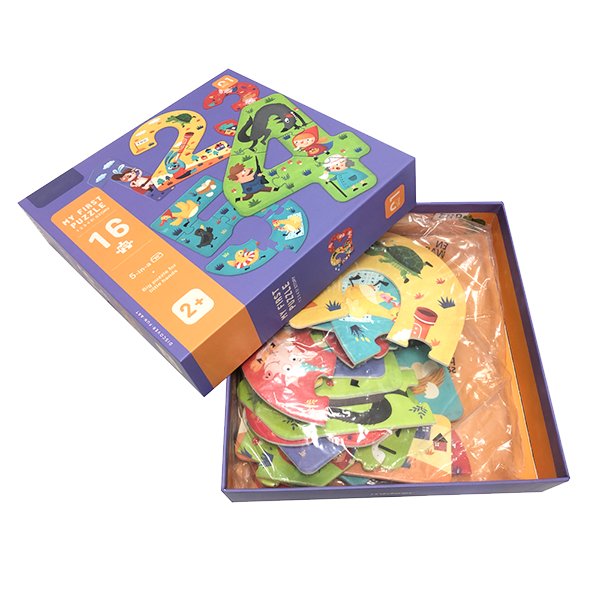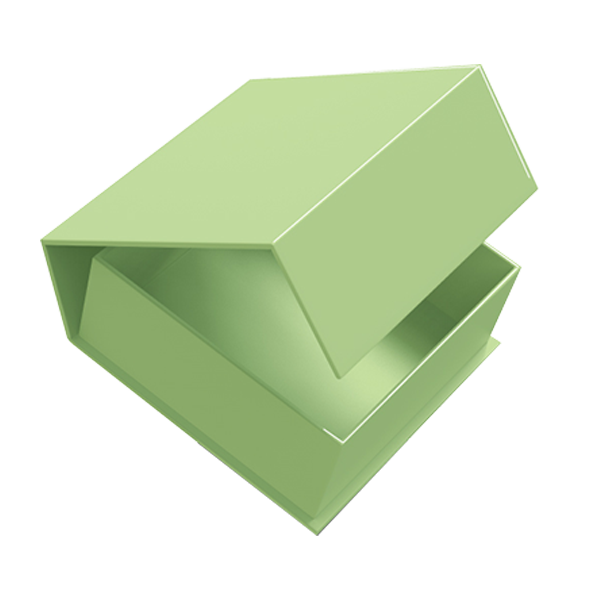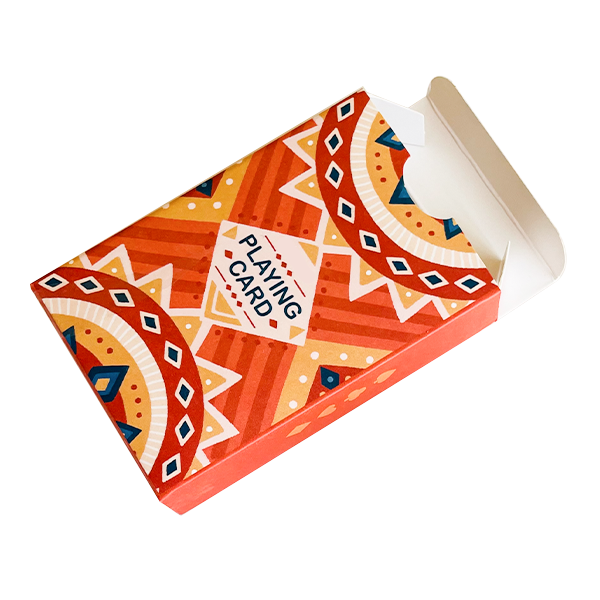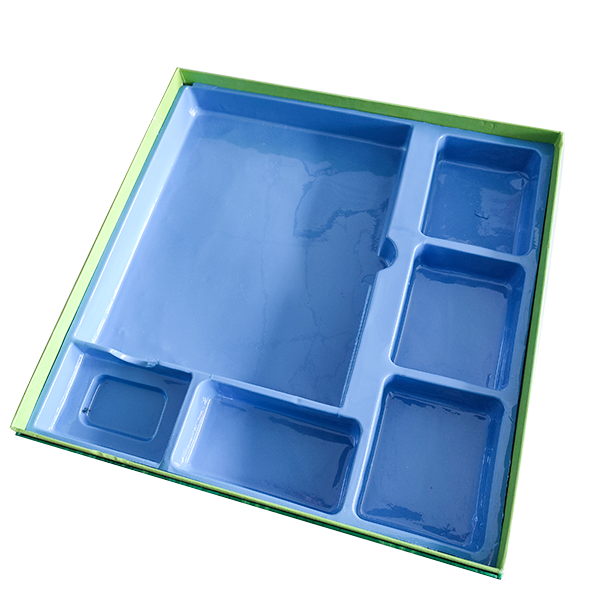 Trays, inserts, and sleeves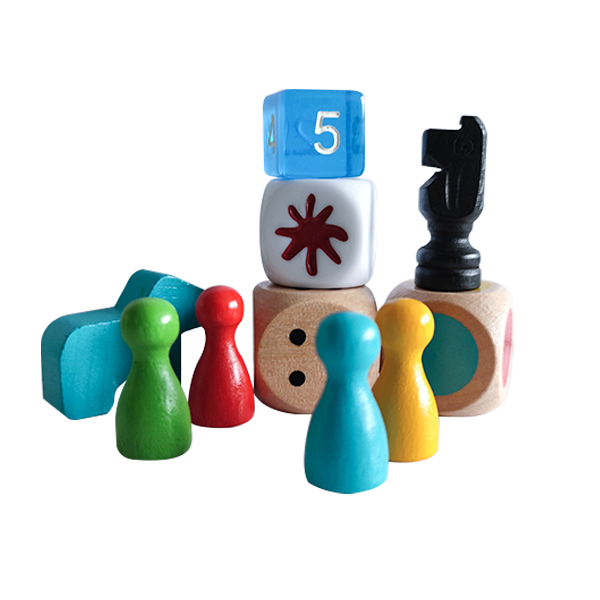 While we talk about custom board games, that doesn't mean that every single component must be custom designed. Think of the colored plastic pawn, for example. That's a standard game piece that crops up in many professional designs, including Clue, Sorry! and Snakes and Ladders. You can make a great custom game without custom-designing a single thing apart from the artwork, just by combining the right "standard" components in new ways. After all, it's the theme, the mechanics, and the win condition that make the game work. So, let's take a look at several of our standard options—all of which can be customized, of course, if you want!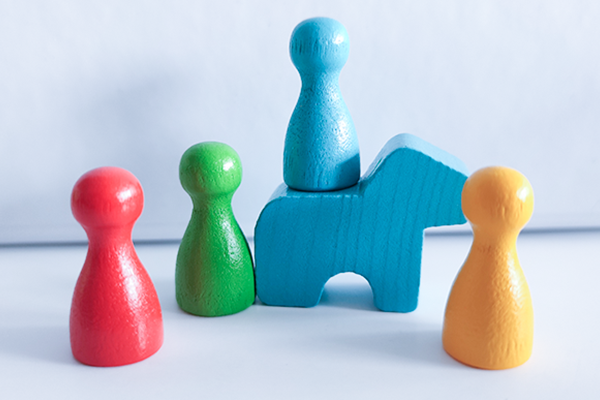 Wooden pieces are very popular across a wide spectrum of board games. They include the now famous "meeples", pawns, cubes, silhouettes of animals and other objects, houses, balls, dice, discs, and much more. They can be painted or stained in a variety of bright, attractive colors, or enhanced with stickers.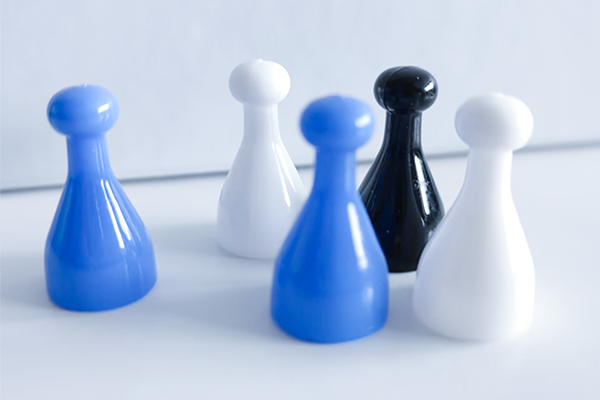 Plastic pieces are ubiquitous in the modern board game scene. All the same pieces traditionally made from wood can also be produced in plastic. Add to that stands for standees, realistic molded miniatures, tokens, poker chips, coins, trays, spinners, egg-timers, card holders, and more, and you'll find you're spoiled for choice!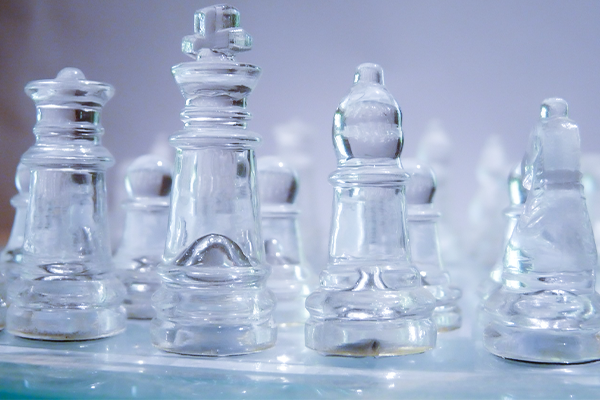 Likewise, all manner of components can be made of glass. But of course, glass lends itself naturally to making "gems" and "diamonds", marbles, and paperweights to keep sets of cards or notes in place.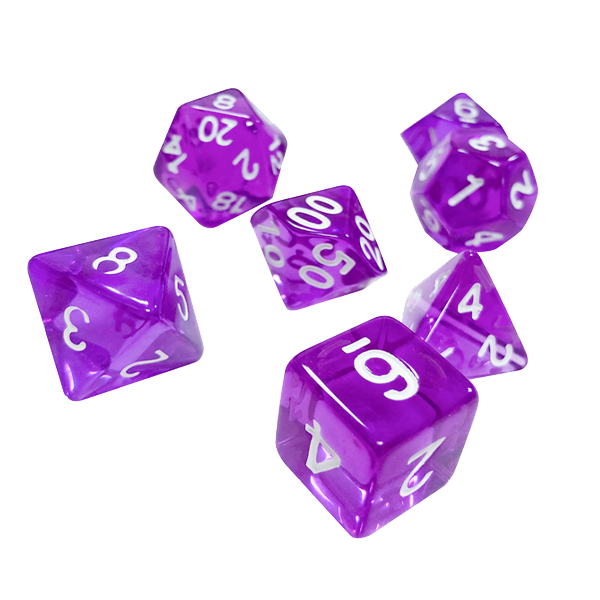 Dice play a vital role in most board games as they add an element of luck alongside the strategy and make the game more exciting. But there's a lot more to dice than the traditional six-sided wooden cube. Most dice these days are made of plastic and are geometric solids with numbers or percentages on the sides which you roll to get a score. But modern dice can have up to 20 sides. They're identified by using the prefix 'D' followed by the number of sides. So, for example, a D6 is the classic die, a D4 is a pyramid-shaped die with four sides, and a D20 is made up of twenty triangular sides. There's another variation commonly used in role-playing board games, which is the 'percentile'. It's actually a pair of special D10s with values 0 to 9, which combined give you a 'tens' figure and a 'units figure' resulting in a percentage. So, if you roll a 3 and a 0, you score 30%. We can make dice for you inscribed with your own custom symbols, number arrangements, or supply them blank along with stickers which you can apply yourself.
While tiles and tokens sometimes refer to plastic or wooden components, in most cases these are produced in cardboard on printed sheets from which the tiles can be "punched" out. That's why we call these sheets punchboards. It seems simple: a piece of cardboard that is printed and die cut into a variety of shapes. Any flat game piece that you need several examples of—game tokens, coins, chips, counters, and more—can be printed on punchboards. It's an economical and time-honored style of component that can be incorporated into almost any game.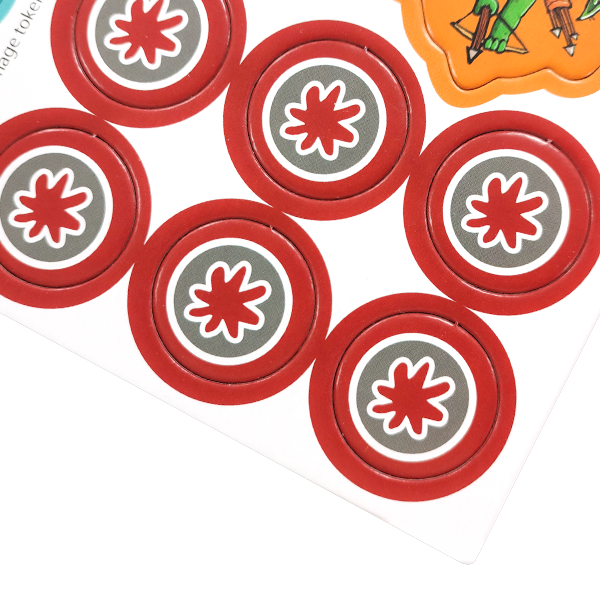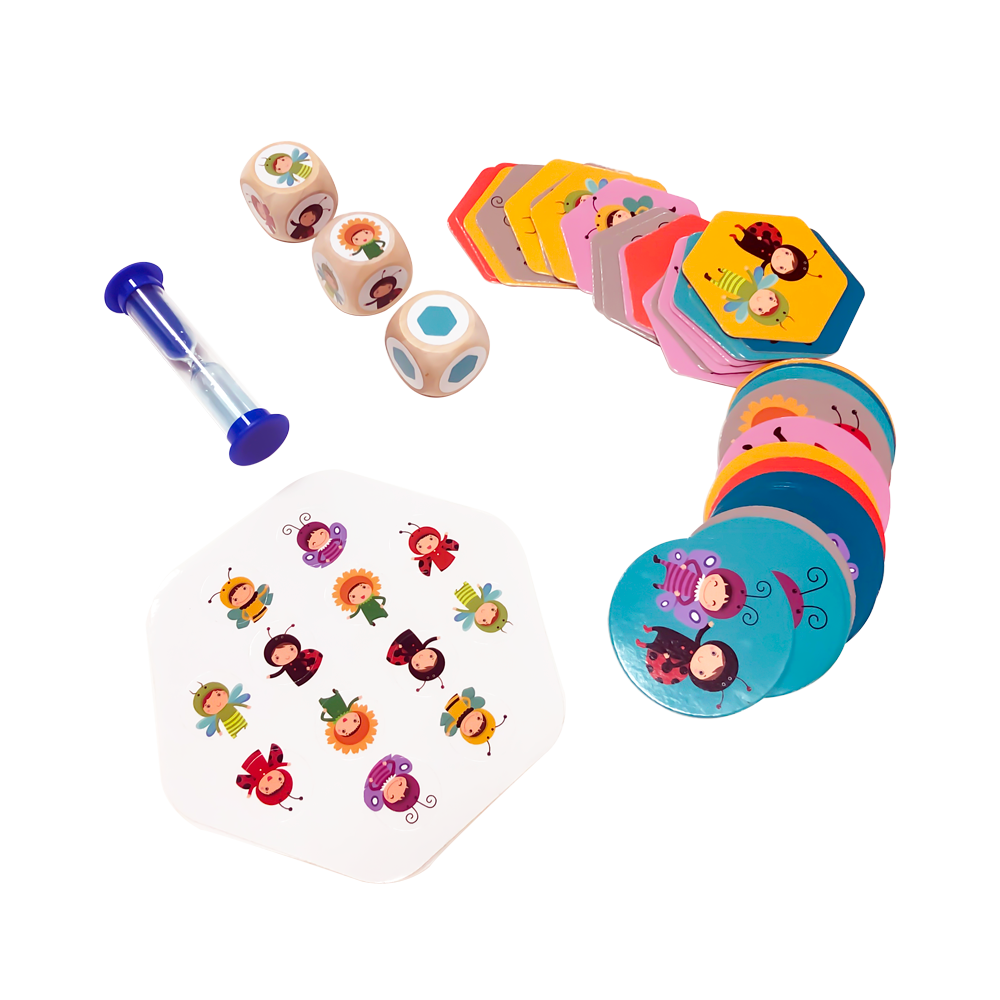 The world of board game components is really only limited by the imagination of game designers and the technology available to game manufacturers. Think of classic children's board games with mechanisms and three-dimensional elements like Mousetrap! and Buckaroo! Or the many roleplaying game and wargame inspired board games that include 3D buildings, figures, and scenery. Or the pirate galleons complete with sails and treasure chests developed for Pirate's Cove. Other popular components have included compasses, spinners, timers, bags, envelopes, cords, coins, bank notes, rulers, and more.
Many games—especially those with fantasy role-playing or science fiction inspired themes, or classic warfare-based games, include sculpted miniature figures. These were traditionally made of metal alloys but are more commonly plastic now. They can be left in their natural colors or painted. Many gamers love to paint their own figures by hand as part of the hobby.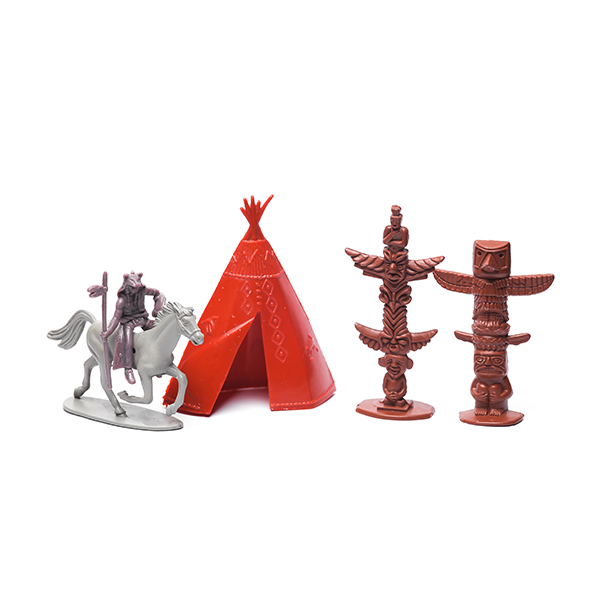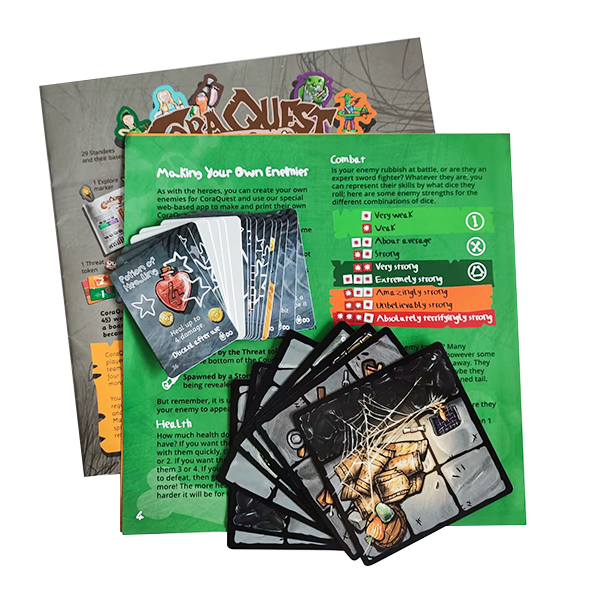 Printed Board Game Components
Most board games still rely heavily on printed components. Paper, after all, is relatively cheap, lightweight, printable, and adaptable to everything from the board and box, to the pieces, scoreboards, rule books, and more. At QinPrinting, we're world-class experts in offset printing with a global reputation for quality and service. Here's a rundown of the most popular printed board game components we can create for you.
Cards play a crucial role in lots of popular and successful board games. We have a full range of substrates including grayboard and whiteboard from which to make your cards; and we can cover them with gloss or matte coated art paper, colored paper, textured paper, and more, along with special finishes such as varnishing, lamination, spot UV, foil stamping, and laser-foil. And of course, we can make a special box to keep your cards in.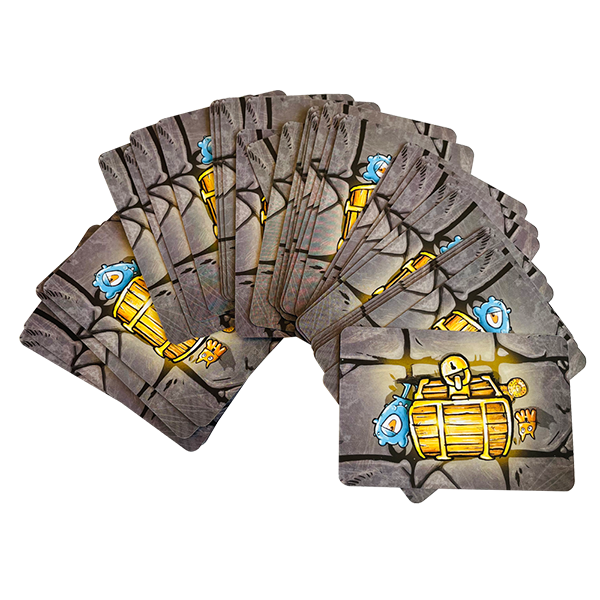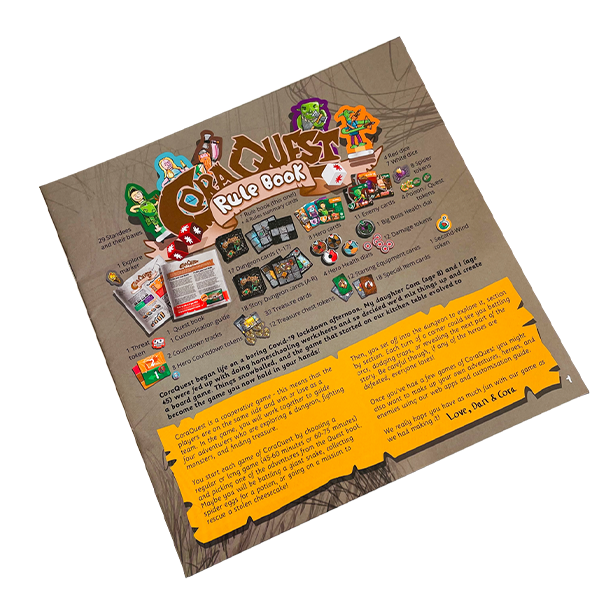 Instruction Leaflets and Rule Books
Don't forget your instructions or games rules! If these are super-short and simple, we can print them on the box or a single sheet flyer-style insert. But most rule books we print for custom board games are either saddle-stitched with a glossy cover; perfect bound like a paperback book; or even hardcover bound, for example the more complex rules with reference tables and so on demanded by roleplaying games. We also print rule books in spiral bindings—in which the loose pages are hole-punched and bound together with a plastic coil through the holes—but it's much less common.
Character Sheets, Score Sheets, and Notepads
We can print character sheets, score sheets, and notepads to your specifications. The sheets are best when compiled into a block with either a light glue strip along one edge or a perforated line across the top so they can easily be torn off and distributed to players. A notepad can be left blank or printed with lines, boxes, instructions, and more for the players to use and follow.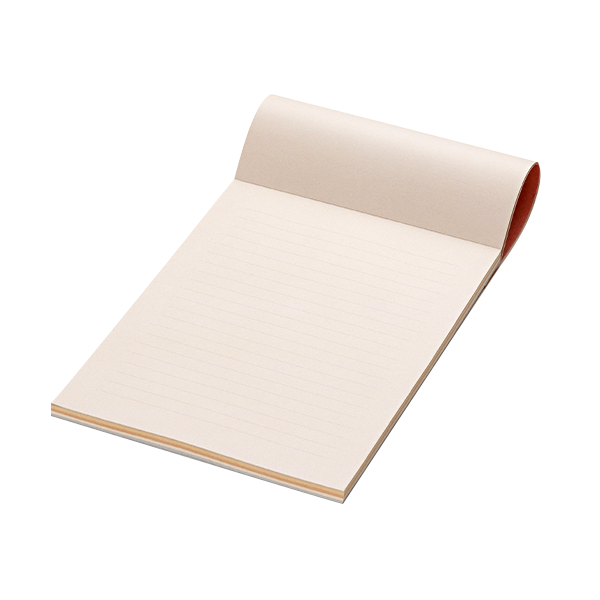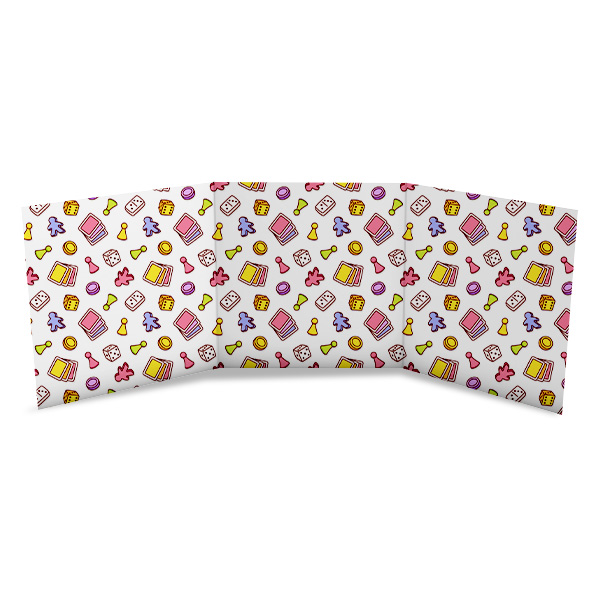 Lots of board games include collecting card sets, magical items, and other elements. Often, you don't want other players to see what you've got! In that case, a great solution is a player screen. These can be as simple or as elaborate as you wish and can even include pockets for cards and a holder for a pencil, for example. They can be printed with your custom artwork.
Many legacy games include stickers which change the game permanently once applied to the board or other components. Stickers can also be used to keep scores by applying them to score sheets, or to customize standard pieces such as dice and tokens. Whatever need you have for stickers, we can print them!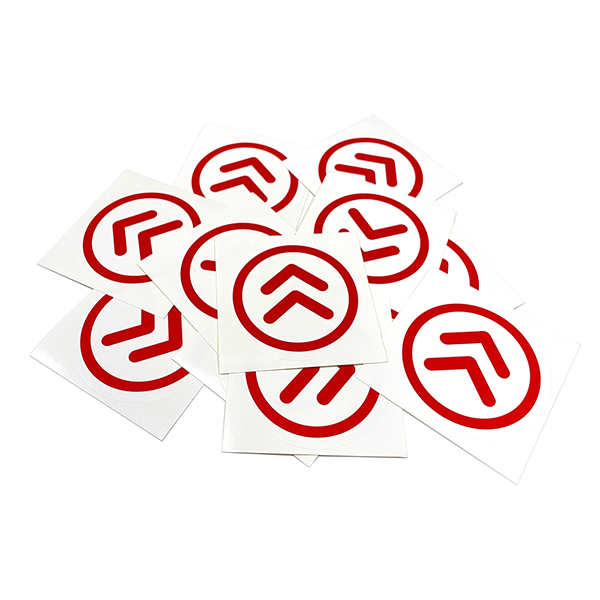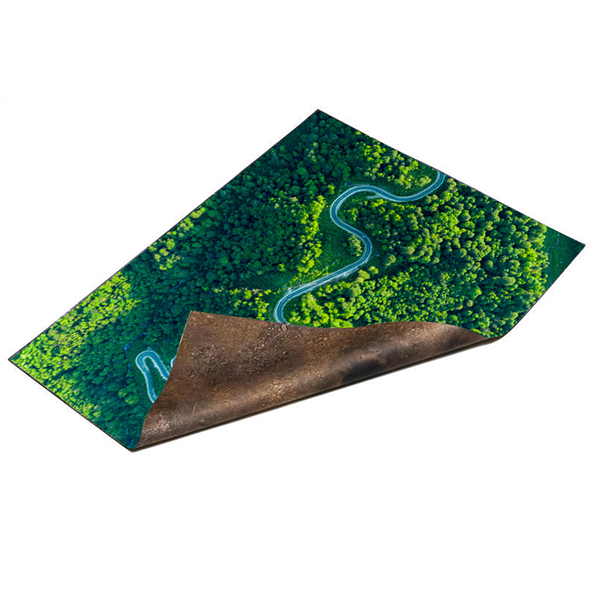 We make our custom game mats from printed fabric stitched to high-quality rubber backing. As durable as they are beautiful, all our mats are flame-resistant, crinkle-free, and won't stain, meaning you can roll them out, play, and roll them up again with confidence, knowing that your mat will still look perfect in years to come. The greatest advantage that game mats have over traditional game boards is that we can make them much larger than typical game boards. They're also easy to store and we can fully customize them in terms of thickness, artwork, and more.
At QinPrinting, we have lots of experience, oodles of enthusiasm, the latest technology, and a genuine commitment to personalized customer care. Whatever stage you're at in your game design journey, it's never too soon to talk to us. We can help with expert advice, design templates, and a reliable quote on an unbeatable price for your project. Besides printing and manufacturing your custom board game, we can help you to promote it, too, with our vast range of publicity materials from leaflets and flyers, to brochures, booklets, postcards, and more. Let's talk. We can't wait to play our part in your board game's success!