Jigsaws are great fun, beautiful, and extremely popular with dedicated puzzlers of all ages. Whether for retail or promotional use, our custom jigsaw printing and packaging service has everything you need.
Jigsaw puzzles are perennially popular with adults and children alike and across all the continents of the world. They can be as simple as a 2-piece chunky puzzle designed for the tiniest toddler up to puzzles with 1,000 pieces and complex, truly challenging designs to tax the concentration and patience of even the most dedicated jigsaw enthusiast.
The market for jigsaws is vast and thriving even in the digital age. Many of our jigsaw customers are Amazon sellers, others are business clients looking for unusual corporate gifts or innovate marketing tools. Artists and photographers also use them for promotion. Whatever your jigsaw needs, we're confident we can deliver. We're proud of our ongoing international reputation as one of the most successful and reliable offset printers working with a global outreach. Let's dive in and look at what our specialized custom jigsaw creation service offers.
What Size Jigsaws and How Many Pieces Can We Make?
In short, we can make any size jigsaw you'd like with as many pieces as it needs. That said, there are certain common standards and norms which you should consider if you want to market your jigsaws commercially. Here's a helpful list of our most popular sizes and numbers of pieces: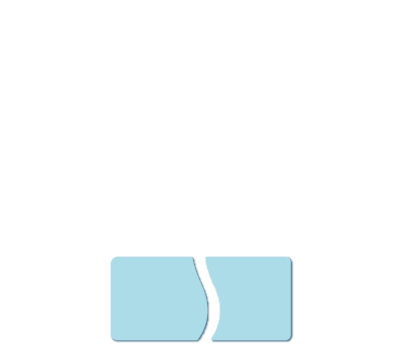 6" x 3" made up of just two pieces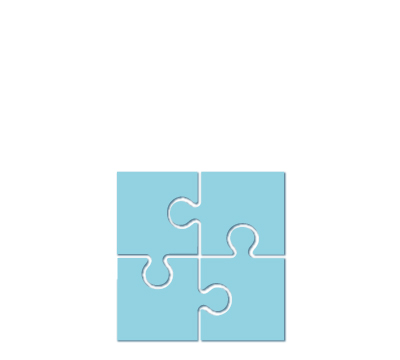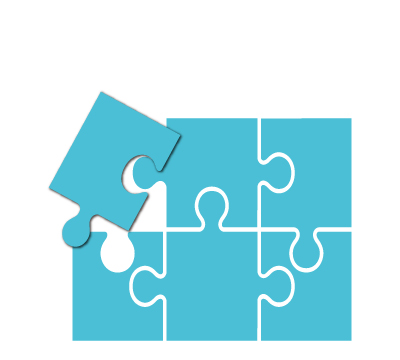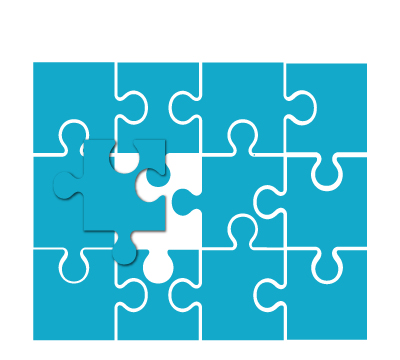 12" x 10" with 12 pieces or 20 pieces
For Adults' Jigsaw Puzzles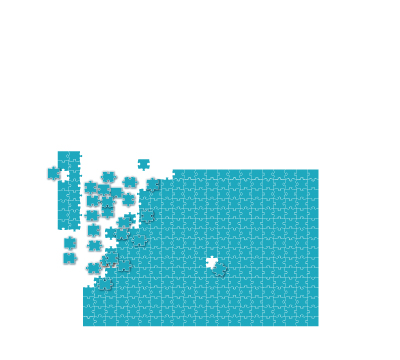 18" x 12" with 336 pieces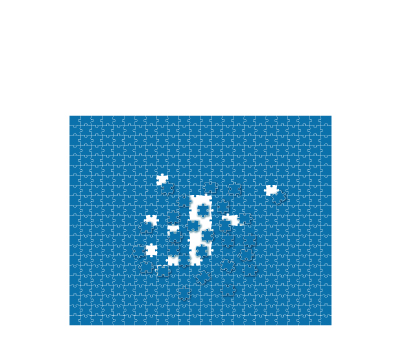 20" x 16" with 504 pieces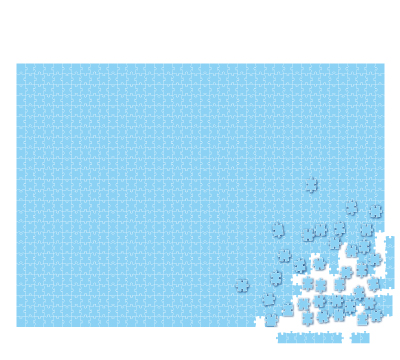 28" x 20" with 1,000 pieces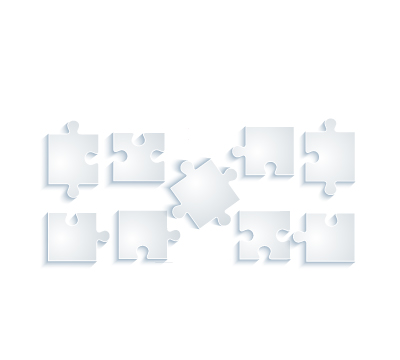 Fully customized size and pieces
What Are Jigsaw Puzzles Made from?
We use two types of cardboard for the substrate of our custom jigsaw puzzles. While similar, each has its own particular properties. These materials are blue paperboard and gray paperboard.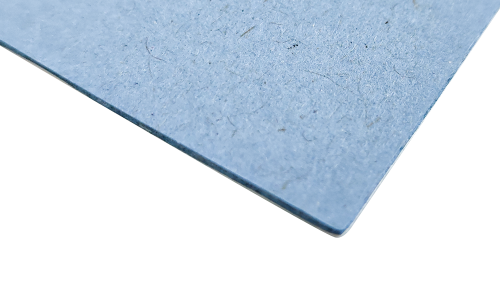 Characteristics of Blue Paperboard
Blue paperboard is the thinnest of the two at the same weight but it is robust and firm, while giving a sharper edge after die-cutting the pieces. We recommend it for adult jigsaw puzzles.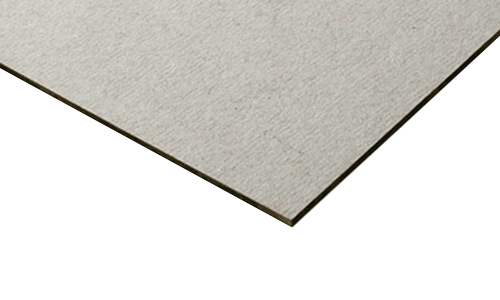 Characteristics of Gray Paperboard
Gray paperboard is thicker at the same weight but has a more fibrous, somewhat looser texture, which makes it softer and avoids the sharp corners you get with blue paperboard. For that reason, as the pieces are bigger anyway, we recommend grayboard for children's puzzles.
Once you've decided on your artwork, size, number of pieces, and materials, you might wonder how you'll design all the unique shapes and get them to fit perfectly together. But don't worry, we've saved you a lot of complicated math and geometry and produced an adaptable puzzle template. You can use it yourself or just ask us and we'll generate the shapes to cut for you so you can be sure everything will look great and fit perfectly.
How We Make Your Jigsaw Puzzles
Over the years, we've developed a streamlined, efficient, and cost-effective jigsaw manufacturing process which produces high-quality results every time. Here's what you need to know, broken down into easy steps:
Having checked and corrected the artwork files you or your designer deliver to us, we print the image onto high-grade cover paper and then coat it with varnish to protect it, keep the colors looking great, and make the artwork really "pop"
Next, we precision glue the printed cover paper onto the selected board
With the printed board ready, we created a die-cutting mold matched to the pieces' layout. We test-cut to make sure everything's working and positioned correctly. Once we're satisfied it will give a perfect cut, we cut your jigsaws
While this is going on, we make the rigid jigsaw box and any inserts and extras such as an accompanying booklet, flyer, or art sheet
Now, if you want your pieces loose, we collect your cut jigsaw pieces into a plastic bag and load them into the box. We do this one jigsaw at a time to make sure that they don't get mixed up. Otherwise, we can leave the cut pieces joined together as a sheet, and send them to you still made up.
Your custom-made jigsaws are ready to be shipped!
We've developed a very reliable quality and process control protocol deploying three special operatives to check every stage of production and make sure that your jigsaws are perfectly cut, the pieces gathered without loss or damage, and the puzzle packed with care and precision into the rigid puzzle box.
Aside from our experience and expertise, we offer an unparalleled level of personal customer service and unbeatable pricing.
We also use state-of-the-art printing technology and offer a range of environmentally friendly options, including recycled paper and card, FSC-certification, biodegradable soy inks, and more.
We take the math and geometry out of the equation by providing you with a free jigsaw design template, or we'll design the piece-cutting for you
Our superb reproduction techniques using rich color inks guarantee that your printed artwork will look gorgeous on your jigsaw itself and on the box
Our expert team will check all your files free as part of the service and we have rigorous quality control protocols "baked in" to our design and manufacturing systems—including weight-checking your finished package to make sure no jigsaw pieces have gone missing—so we can guarantee a perfect result every time.
You can choose to customize your jigsaw and packaging as you need.
We will assemble your completed jigsaws and load them into your custom branded box.
To prepare to ship your completed jigsaws, we'll load the pieces into a sealed plastic bag, load that into your assembled telescope rigid box, and then shrink wrap it. If you'd like us to pop any accessories into the box along with the pieces, such as a booklet, a flyer, a coupon, or an art sheet for the puzzler to follow, we'll do that, too.
If you're ready to print beautiful, top-quality jigsaw puzzles— and personal customer service matters to you as much as a world-class product — then we should talk. Get in touch today to chat through your needs or to ask for a no-obligation quote. We can't wait to help you make your next jigsaws!