Custom Holographic Card Printing

If you want to make cards that really catch the eye, then why not use the glittering enchantment of holographic paper? Here, we reveal everything you need to know about printing custom holographic cards
One of the most striking visual effects that you can create when design either playing cards, game cards, collectible cards, gift cards, or any other cards, is with the use of holographic paper. A perfect blend of optical science and high-level paper technology, holographic card is a material like no other. It creates a spectacular visual impression and you can incorporate it into a sparkling spectrum of projects.
At QinPrinting, we are experts in holographic card creation—and we can help with everything from design, specialist printing techniques, and production of your finished cards. 25 years and more of success in the industry; an expert, caring team; state-of-the-art technology; and unrivalled customer service make us the first choice for your pop-up printing needs.
How Much Does It Cost to Print Holographic Cards?
The exact cost of printing holographic cards depends on the choice of size, number, and any special finishes. But you can get an idea by looking at the at-a-glance chart. 
Holographic Card Printing Price Chart
Quantity

100 sets

200 sets

500 sets

1000 sets

5000 sets

10000 sets
Please note that all prices are EXW our facility and do not include shipping costs.
Card size: 2.5 x 3.5″
350gsm holographic cardboard on both sides, round corners
Our minimum order quantity (MOQ) is 100 units. But the more units you order in a single print run, the less you pay per unit. 
What Are Custom Holographic Cards?
Holographic card is a special type of iridescent card popular for printing game character cards, trading cards, sports cards, gift cards, and many more besides. They are frequently referred to as hologram cards, holofoil cards, or just foil cards. It is basically a thin film of multicoloured metallic foil, carefully applied on the surface of the card prior to printing. The finished sheet has a characteristic luster — a kind of rainbow iridescence — when the imprinted pattern is viewed from particular perspectives. Custom holographic cards are those which we make for you according to your own design and artwork ideas—either as an independent project or as a component in a board game, or for any other purpose you require.
Custom Metallic Foil Cards
An interesting and popular variation on standard holographic card is metallic foil card, which rather than having the iridescent rainbow effect comes in a monochrome metallic sheen with colors such as gold, silver, copper, and bronze.
Custom Holographic Card Types
Holographic and metallic foil card are striking options for a wide spectrum of uses. Among the most popular are:
Custom holographic game cards—these can be for a card-only game or character and action cards incorporated into a custom board game, for example.
Custom holographic trading cards—trading cards are immensely popular. Whether you're designing the basic set or creating high-value add-ons and booster packs for a pre-existent game, holographic card is certainly worth considering.
Custom holographic playing cards—your game needn't be innovative to benefit from the distinctive look of holographic material. Whether as a corporate gift, a marketing gimmick for a professional magician, or for your retail business, holographic playing cards are always eye-catching and memorable.
Printing Techniques for Custom Holographic Cards
UV printing is the most common, effective, and fastest solution for holographic card printing. We use special UV printing machines to apply a clear, glossy coating to a selected area of a printed page as opposed to the entire sheet. After all the other printing procedures, including laminating, we normally finish it with UV. Using a die-cut template based on vector pictures and text, we apply the photo reactive inks. After it has been transferred, the coating is exposed to ultraviolet radiation (thus the "UV" in the name), which allows it to dry rapidly. As a result, a glossy, emphasized region or design feature "pops" off the page and attracts attention. With holographic paper, it's especially powerful as it helps to create a stunning "3D" effect in the printed area.
Which card size you choose for your custom holographic cards depends on your artistic preferences, the practical requirements of your game or other project, and your budget. If you opt for one of our standard sizes, then we'll already have the diecut molds in stock and won't need to charge you any added fees. If you select an unusual size, then we may need to charge you an added fee to make the mold before printing.
The most popular holographic playing card size is 2.5″ x 3.5″. We have the following card size molds in our stock: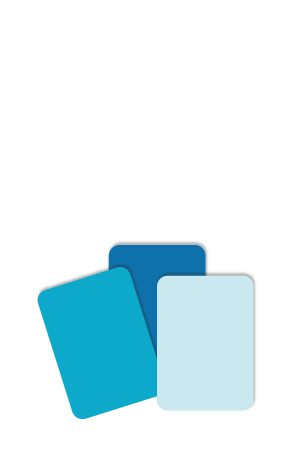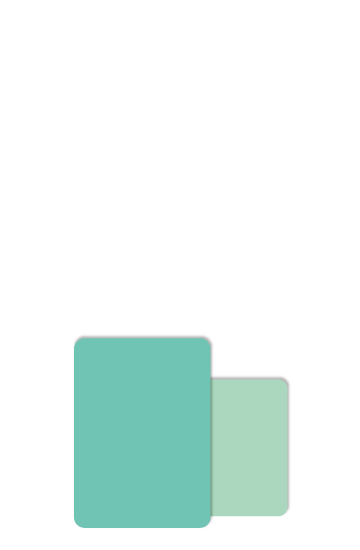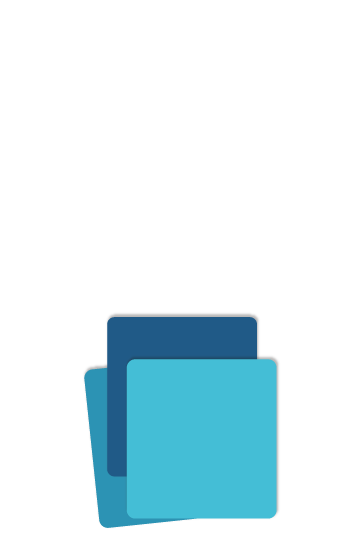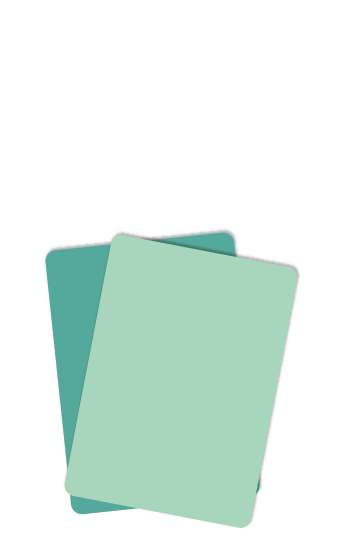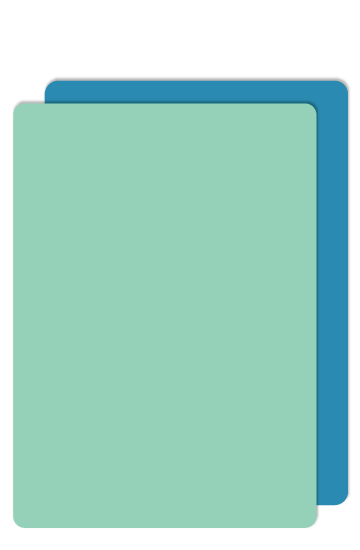 Custom Printed Holographic Card Surface Options
Aside from printing on holographic paper, we offer several options for finishing the surface of your cards. Adding a final coating can help protect the cards from scuffing, scratching, and dirt or moisture. It can also give the finished cards are more polished, professional look.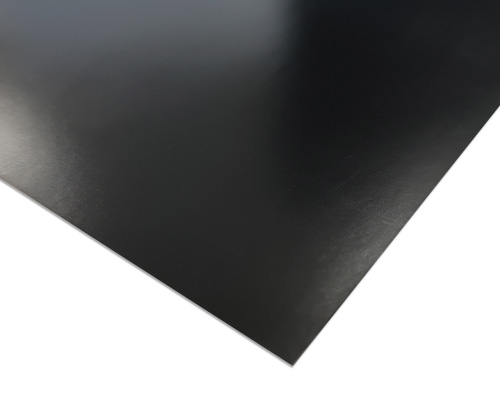 A gloss or matte varnish can be applied to one or both sides of the card for protection and to help make the colors of the printed artwork more vivid.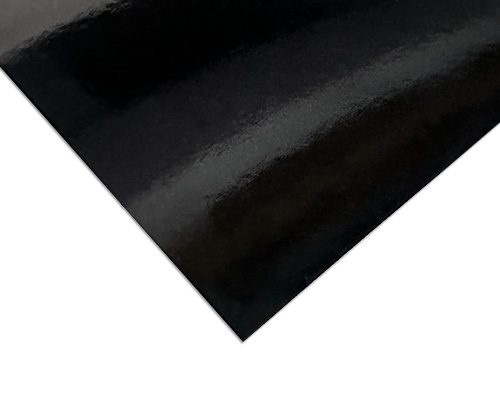 Gloss, matte, or soft-touch lamination are great options for finishing cards. With this method, we apply a thin plastic film over the surface which is then adhered and cured using heat.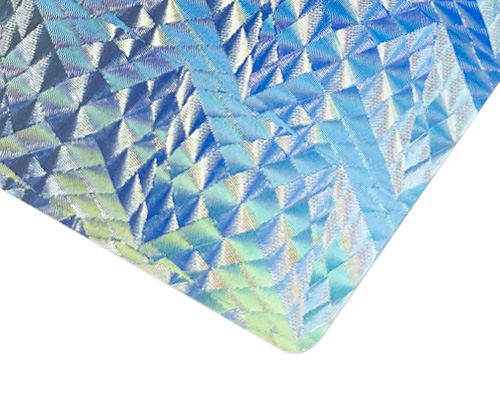 We can apply a special coating to the cards which give them a textured finish such as linen, beaten metal, or parchment, for example. This can be the perfect effect for fantasy or history inspired games.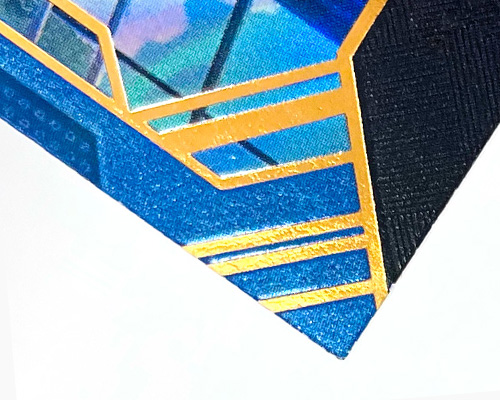 Foil stamping uses a special mold called a die to apply an area of metallic foil to the surface of the card. Gold, silver, copper, and bronze are the most common colors, but we can do a range of pigments, including black or white, too.
Custom Individual Numbers and QR Codes
Besides custom holographic card printing, we also can print individual serial numbers and QR codes on each holographic card if you wish. This can be a great option to link your physical cards to a virtual property such as your website or online store, or for integrated online and offline games. Serial numbers are a good addition to your cards if you release them intermittently and have a collection model where certain numbers are rarer and have a higher trading value.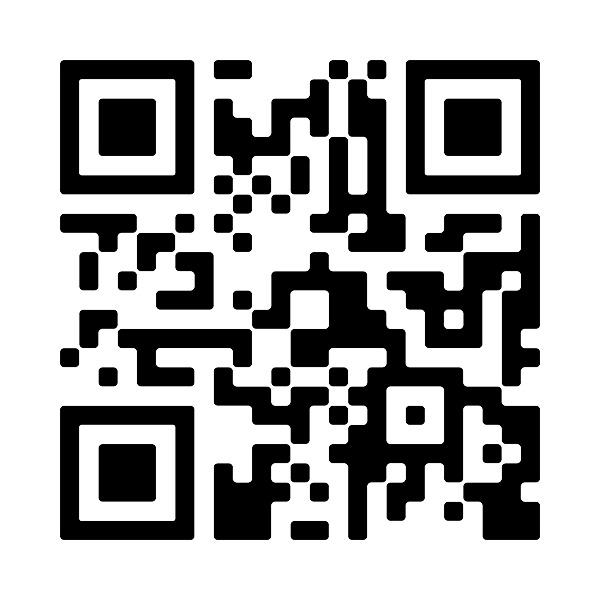 Custom Holographic Card Packaging
Of course, you may want to include packaging in your custom holographic card project. At QinPrinting, we also specialize in custom printed packaging products, so we have you covered if you'd like to create a matching branded box for your card decks or just safely shrink wrap them for storage and transport. The most popular packaging options for cards are:
If you're a game designer or developer, or a business, an entrepreneur, or a professional magician looking for an innovative and striking way to promote your brand  — and only the finest product, unmatched customer service, and unbeatable prices will do — we should talk about custom holographic cards. Get in touch today to chat through your needs or to ask for a no-obligation quote. We can't wait to help you!