Custom Telescope Rigid Boxes

Practical and elegant, telescope rigid boxes keep your products sung and secure while looking high-class and attractive and giving your customers a truly enchanting unboxing experience
Telescope rigid boxes are an excellent solution for packing a vast array of products from jewelry, perfume, and cosmetics, to jigsaws, board games, and electronics. We offer two-part telescope boxes—which self-seal by air friction so you needn't worry about them coming apart—which we can customize for you with branded designs, text, and special finishes such as glossing, varnishing, embossing, foil stamping, and die cutting to make your telescope rigid boxes stand out from the crowd.
Custom Telescope Rigid Box Prices
Check out the at-a-glance chart for typical box prices. Get in touch by telephone, email, Skype, or our online contact form for an exact price specific to your project.
Custom Telescope Rigid Box Price Chart
Quantity

500pcs

1000pcs

2000pcs

5000pcs

10000pcs

20000pcs
Please note that all prices are EXW our facility and do not include shipping costs.
Paper: 120 gsm / 81 lb uncoated black paper wrapped on 2 mm thickness grey board
 1 place gold foil stamping
Custom Telescope Rigid Box Design and Artwork
If you need help with the design of your box and artwork, just ask. We have an expert team of experienced and friendly in-house designers waiting to help you. We'll be delighted to send you our ready-made telescope rigid box design template at no charge. And if you need more support, send us your logo and color scheme, and we can create the artwork for you. If you have questions about any aspect of artwork and design, get in touch and we'll make it as easy for you as we can.
Custom Telescope Rigid Box Assembly and Packing Service
Because telescope rigid boxes can be large and don't flat pack, the shipping costs are relatively expensive. To help offset these added costs, if you purchase the products that you want to package inside them here in China, we can assemble the boxes and load the items into them for you before shipping. This service offers you a significant saving on shipping, assembly, and packaging.

Want to get the perfect packaging designed for your small business? Contact our experts for sourcing help!
Telescope Rigid Box Styles
Choose from the three main styles of rigid box design. The pictures below should speak for themselves, but if you have a question, just ask. We'll be delighted to help.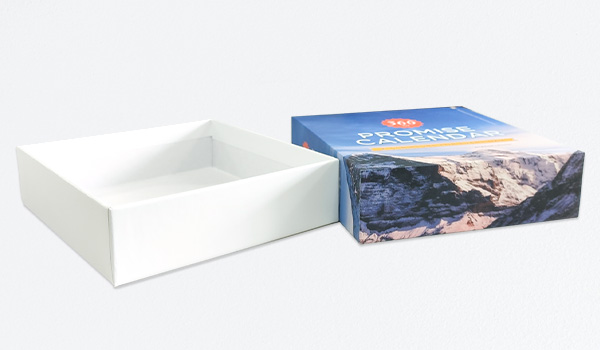 A full telescope rigid box has a lid which completely covers the base. To make lifting the lid easier, we can add a notch or ribbon. Once fully opened, the lid and the base are two separate parts. This is a very strong box style and offers excellent protection to your products. They can be customized by choosing different materials and finishes and by adding your own designs, brand colors, logo, slogan, and more.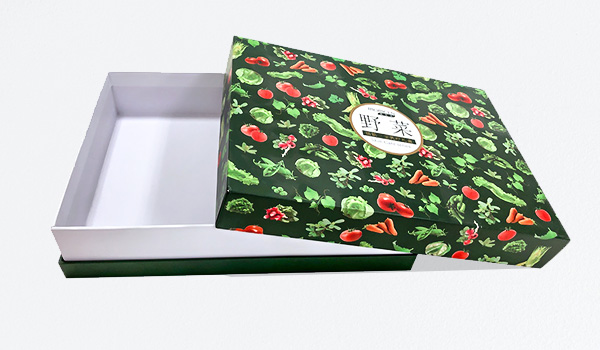 Partial Telescope Rigid Box
The partial telescope rigid box has a main tray with a separate lid which slides snugly over the top but only covers a part—typically about half—of the base. Despite not fully covering the base, the lid fits snugly and is held in place by an "airlock" leaving it easy to lift with your fingers. Simple and elegant in design, practical and easy to use, these boxes are also very strong and robust during both storage, transit, and display.
Uses of Rigid Boxes for Product Packaging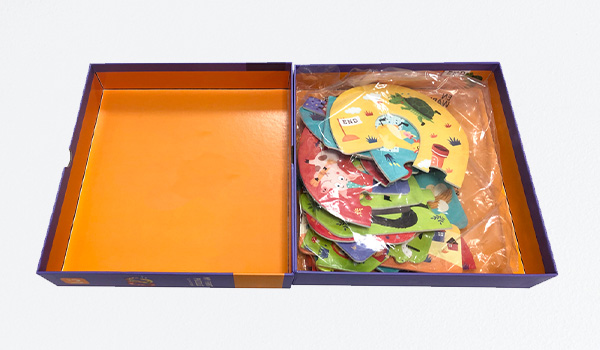 Board Game Telescope Rigid Box
This is a box which can be made to any dimensions and may be full or partial, but often have custom-made cardboard, PVC, or foam inserts designed to hold the various game components, with space on top for the board and rule book. There's something exciting about lifting the lid to discover what's inside that give these boxes their particular appeal to customers. These boxes also look good in store window or on-shelf displays.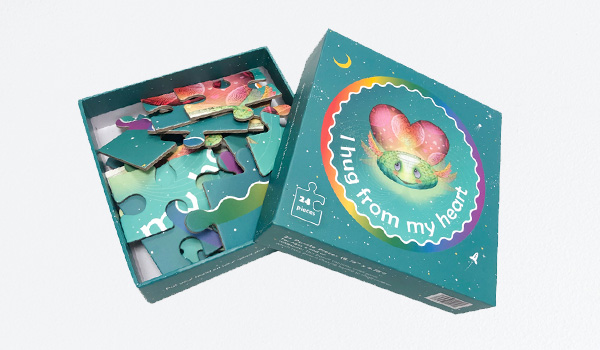 Jigsaw Telescope Rigid Box
Much like the board game box in overall design and appearance, but jigsaw boxes usually have a full telescope lid to keep the pieces safe inside. Inside the box, the jigsaw may be laid flat, fully assembled, or the pieces can be loaded loose into a sealed plastic bag. The cover typically has artwork which acts as a guide to the puzzler, to help them work out how to put the pieces together.
Custom Telescope Rigid Box Materials
We make telescope rigid boxes from grayboard covered with coated white paper. The printed or colored paper can cover just the exterior or both the exterior and interior of the box.  Our standard papers are:
Printed paper
Printed paper—we use CMYK offset printing on 157 gsm / 106 lb art paper
Brown kraft paper
Brown kraft paper—120 gsm / 81 lb paper made from chemical pulp, this paper is tough, resistant, and durable
Black kraft paper
Black kraft paper—same as above, but black, with a slick, professional look
Colored paper
Colored paper—120 gsm / 81 lb paper in a variety of attractive colors and shades
Soft-touch paper
Soft-touch paper—120 gsm / 81 lb paper with a scuff-resistant, velvety coating
Textured paper
Textured paper—120 gsm / 81 lb paper paper with a textile-like finish
We can also include custom inserts made from paperboard, foam, silk, PVC, and other materials of your choice.
Custom Telescope Rigid Box Printing Options
At QinPrinting, we use soy-based ink, which is eco-friendly and produces beautiful, vibrant colors.  Box printing options are: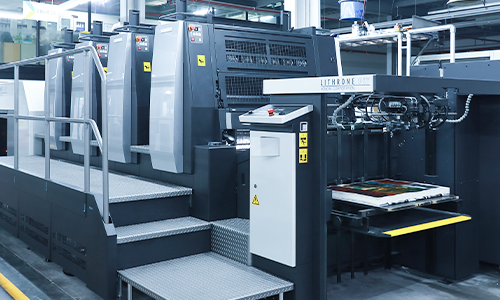 CMYK offset printing —uses cyan, magenta, yellow, and black to create the whole spectrum.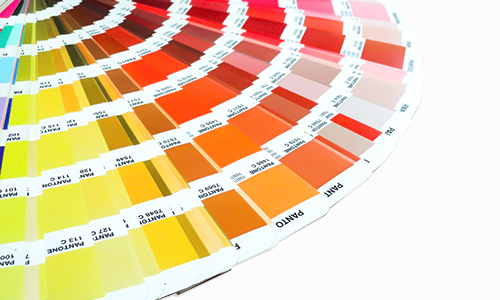 Pantone color printing—a form of offset printing, used to obtain 100% faithfulness in color reproduction.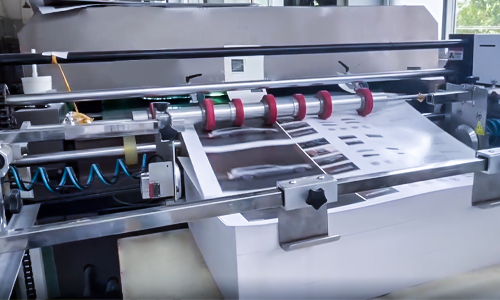 UV printing—for printing onto gold, silver, black and other colored paper.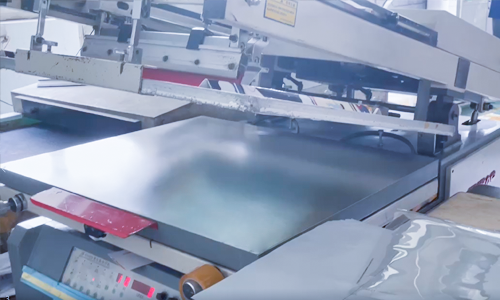 Silk printing—not suitable for photographs but ideal for logos, text, and simple graphics on black or colored paper.
Custom Telescope Rigid Box Special Finishes
Here's a helpful list of the range of options to enhance your telescopic rigid box.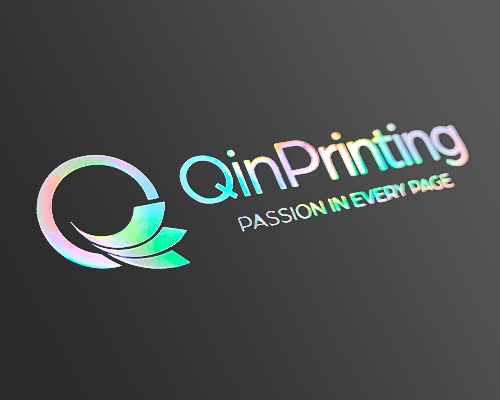 This is state-of-the-art technology. Using lasers, we can adhere and build metal foil on the surface of your box, creating a stunning, metallic effect on lettering, logos, or other design elements — or even the whole box!
Our Environmental Commitment
We actively encourage reuse and recycling of all our products. We can use recycled or FSC-certified materials on request. FSC-certified means materials from responsibly managed, sustainable forests.

If you're ready to explore your options for creating telescope rigid boxes at a price to suit your budget, we should talk. With a quarter of a century of success in the business and going from strength to strength, we're confident that we can build the box of your dreams. Get in touch to discuss your needs or ask us for a no-obligation quote.