Also known as paperback, softcover, and glued binding, perfect binding is one of the most popular book binding styles in the industry, often chosen for everything from novels, children's books, and textbooks to graphic novels, catalogs, and more. On this page, we'll explain what perfect binding is, its advantages and limitations, and a variant known as "sewn perfect binding". This will help you decide if perfect binding is the right choice for your print project. Let's get started.

"Perfect binding" is the technical printing industry name for the book binding style which is also called "glued binding", "softcover binding", and "paperback binding". Imagine the genre novel you might buy at the airport, the newsstand, or the high street bookstore. As it's so well-known and widely produced, perfect binding is a cost-effective and attractive bookbinding solution for many businesses, publishing houses, and self-publisher's needs, and it's suitable for almost every genre.
With perfect binding, we print, cut, and collate the interior pages into a "block" and fix them with EVA hot melt adhesive—which allows structural adhesive bonding capacity. Once we've made the block, we glue it into the cover sheet. The cover is a thicker printed sheet with gloss or matte coating or laminated. Finally, we trim the cover and the pages on a super-sharp cutting machine, which makes them align "perfectly", giving the technique its name and the book a neat, professional finish.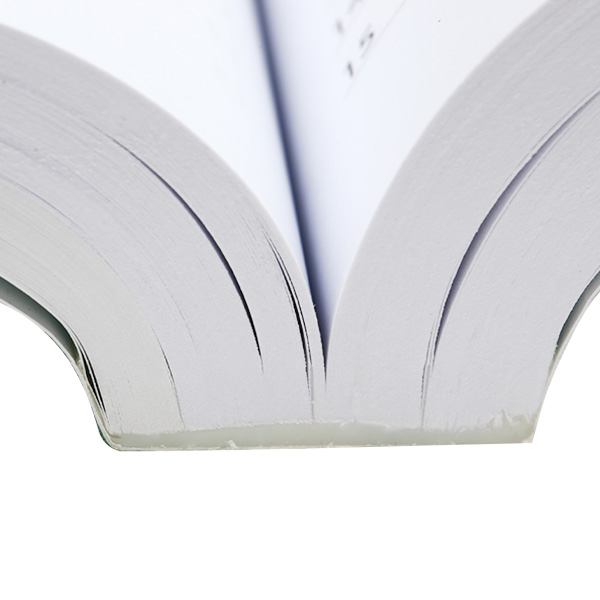 If you need a perfect bound book that is more robust and resistant to repeated use and can also be laid flat open without causing the pages to loosen or the spine to break, sewn perfect binding is an excellent option to choose. Similar in most respects to standard perfect binding, with the sewn version—as the name implies! —we also apply a sewn binding to the interior pages before gluing the block to the cover, allowing the book to open flat without splitting. Our sewn perfect binding results in an attractive, professional appearance coupled with robust, practical functionality.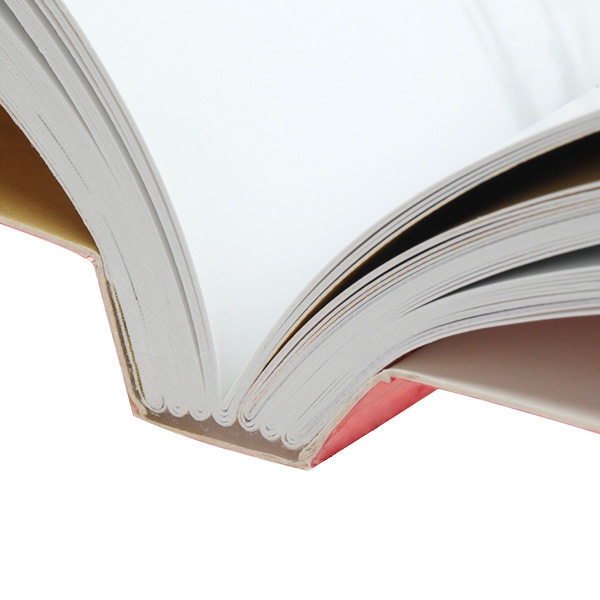 Perfect Binding vs Sewn Perfect Binding
Perfect binding and sewn perfect binding are similar, but the sewn version has a thread-bound signature base which lends it more flexibility and holds the pages together more securely over the long term. But which you choose depends on many other factors, such as your genre, market, and budget. So, to help you decide, let's compare the two binding styles in a little more detail.
Compared to sewn perfect binding, standard perfect binding has a shorter production and turnaround time, even as few as three days.
If you're on a tighter budget, standard perfect binding is the more cost-effective option.
From a design perspective, a perfect bound book's margins are two to three millimeters wider than a sewn perfect bound book's margin.
If you have a higher page count but don't want a bulky book, you can choose thinner paper if you select standard perfect binding. With the sewn variation, the paper can be thicker or thinner as you need.
If you want to publish visual "spreads"—a single image which spans two pages when the book is opened flat, then that's no problem with sewn perfect binding. With the standard version, it would be less successful because it would distort the middle area where the pages curve into the spine.

Perfect Binding Minimum Spine Thickness
The minimum spine thickness for a perfect bound book is 3 mm (0.12 inch). Before you start a design for a perfect bound book, please check the page count and the paper thickness, and calculate the book spine thickness.
To get the best results, we recommend 80 gsm offset paper, 80 gsm art paper, 105 gsm art paper, and 128 gsm art paper for the inside pages of a standard perfect bound book. For a sewn perfect bound book, we suggest 80 gsm offset paper, 100 gsm offset paper, 120 gsm offset paper, 80gsm art paper, 105 gsm art paper, 128 gsm art paper, 157 gsm art paper, and 200 gsm art paper for the inside pages.
The Advantages of Perfect Binding
Perfect binding is the most common print format for books published by both independent and mainstream publishers. A paperback is usually a handy-sized book with a flexible cover that you can carry with ease, and pop into a handbag, a briefcase, or even a pocket. Although, the binding works as well for a variety of sizes, both larger and smaller than the popular "trade paperback". There are several advantages to choosing perfect binding for your book, both from the reader's perspective and that of the publisher. We'll list the most important here.
Perfect binding is an economical solution to binding a book with over 48 pages
Perfect bound books are lightweight and portable.
Sewn perfect bound books are very robust and resist a lot of wear-and-tear.
Unlike other binding formats such as saddle-stitch, wire-o, and spiral-bound, with perfect binding, you can have up to a thousand pages—should you need them—in a single book.
Traditionally, most fiction is published in perfect binding — romance, thriller, mystery, science fiction, fantasy, and historical novels, for example, and popular science books, children's books, and poetry collections, too — so, they meet public demands and display well on newsstands and bookstore shelves.
Because of their relatively lightweight, perfect bound books are easy to store, mail, and distribute.
While a cost-effective option, perfect bound books have a professional look and feel.
Designing and preparing a book for perfect bound printing is always a satisfying creative project which adds immense value to your portfolio of published work. Get in touch today to chat through your needs or to ask for a no-obligation quote. We can't wait to help you make your custom paperback book the most beautiful and successful yet!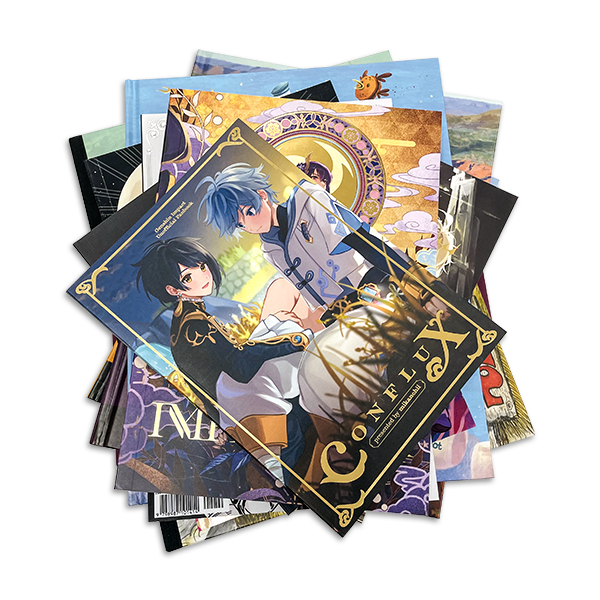 Start your printing project with QinPrinting
Explore all our different printing choices