Many popular board games and role-playing games need to give the players a little secrecy. Our custom screens are the ideal solution to make sure that your players and the game master can keep their secrets safe from prying eyes!
Used either to hide the game master's cunning plot from the other players in role-playing games, or each player's notes, scores, action cards, and other essential play elements secret from the others, a player screen is an economical but effective addition to many game designs. By designing custom player screens for your custom board game, you can add an extra dimension to the dynamics, build suspense, and allow players greater freedom to plan and strategize.
At QinPrinting, we provide custom player screen printing services based on your personal artwork and designs as part of our overall custom board game creation service. Using the latest technology, high-quality materials, and our unmatched expertise in offset printing, we'll help you realize stunning screens to enhance play and make your game really stand out.
While a screen is essentially a simple component for any game, there's still a fair amount to consider when designing and printing them. So, let's look at the most important factors to think about as you create your custom player screens.
Materials Used for Custom Player Screen
We have two main material options for making player screens. The first is a sheet of 157 gsm / 57 lb cover paper, laminated, and wrapped on either grayboard or chipboard.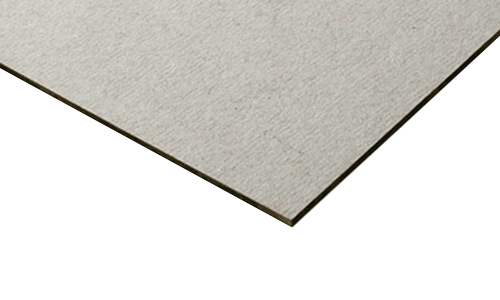 A versatile, robust board made from compressed recycled fibers, with a gray-colored, natural look. It's inexpensive but needs to be covered with coated paper before printing, after which it makes an excellent player screen.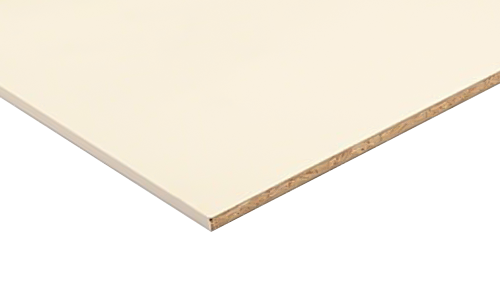 A sturdy board made from reconstituted wood fiber, chips, and sawdust bound with a special resin.
Either board can be 1.5 mm, 2 mm, 2.5 mm, or 3 mm, depending on your needs. The paper wrap adds about 1 mm to the overall thickness of the screen but negligible weight. The second option is to go for two sheets of coated cover paper (C1S) pasted together and laminated on both sides. Much depends on whether you need to print on one or two sides of the player screen. If you have some other material in mind, just talk to us. We have lots of experience and can probably accommodate your needs in a range of other materials and material combinations.
How Many Panels Are in Your Custom Player Screen?
While you can have a player screen as complicated as you like—with many folding panels, pockets, die-cuts, and more—it's usually a good idea to keep to the simplest solutions. This is partly to stay within budget, but also to make the screens as durable and easy-to-use as possible. With that in mind, we suggest two principal folds: a bi-fold and a tri-fold.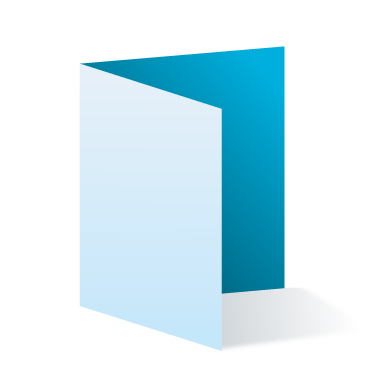 Bi-Fold Custom Player Screen
A bi-fold gives you two panels on either side of a central crease. It basically stands up like a book. It's not an imperfect solution, but it limits the space behind to a triangle and has limited stability.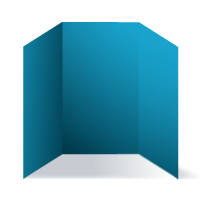 Tri-Fold Custom Player Screen
This fold involves two equidistant creases that give three panels. Two outer panels, one to the left and one to the right, fold inwards to cover the central panel when it goes into the game box, and outward, like wings, when you need the screen to stand up. This is a great option because it's really stable and allows a lot more usable space behind.
If you have several screens, you can make them all the same or you can make them each different based on various characters, roles, or other functions based on your game dynamics. If you have a screen printed on two sides, don't forget to make sure that the printed area dimensions, bleed zone, and trim lines all match up. Not sure about something design-wise? Please just pick up the phone, email us, connect on Skype, or get in touch via the live chat, and we'll be delighted to help you.
The Easy Process for Making Custom Player Screens
So, as part of your board game printing and manufacture package, you've included player screens. What's the process? In fact, it's all included in your overall package, but the breakdown for the screen's element is like this:
Decide on the size and folding options for your player screens
Get a custom quote for the work
Work with us to create the perfect, print-ready design even if you have no previous experience. Our experts will guide and advise you every step of the way. We were all beginners once!
Complete the design and submit it for technical and quality checks
Receive a proof of your design to make sure you are completely happy
We print your custom player screens
If you're ready to explore your options for creating a truly game screen at a price to suit your budget, we should talk. Get in touch to discuss your needs or ask us for a no-obligation quote.
Explore Board Game Components