A flexible alternative to the traditional cardboard game board, is a flexible rubber-backed game mat with a printed cloth surface. Let's check it out!
Not all tabletop games are based on a printed board. Many focus on dice, cards, and a few other minor components and are otherwise played in "free space". While you can play such games straight onto the table, you might enhance your game design and your player experience with a custom game mat. 
Are Game Mats A Good Choice?
A custom game mat gives your game a slick, professional look. But it has practical advantages, too. For example, you avoid the frustration of cards and other components sliding around or being difficult to pick up off a polished surface. Our game mats give just enough grip to hold things in place, but enough release to make them simple to pick up. And if your game involves throwing dice, the mat stops them bouncing and rolling off all over the place while keeping the annoying "clickety-clack" sound to a minimum — an important consideration if you're playing in a shared space.
Custom game mats are also super-portable, so you can play your game anywhere. And because you have your game mat, you needn't worry about sticky surfaces — say, if you're playing in the bar — or uneven tabletops that can negatively affect the ease and smoothness of play. Our mats are all machine-washable, too, so easy to keep clean after a game.
And, of course, your game mat is a printable surface, so it's another great place to brand with your logo, name, and original artwork. Now, let's take a quick look at the most popular technical specifications for your custom game mats. But remember, if you have something special in mind, just talk to us. We'll be delighted to guide you through your best options.
You provide the design and artwork — and we can help you with layout and file-checking — and we print your mats. It's as easy as that. Here's what we offer: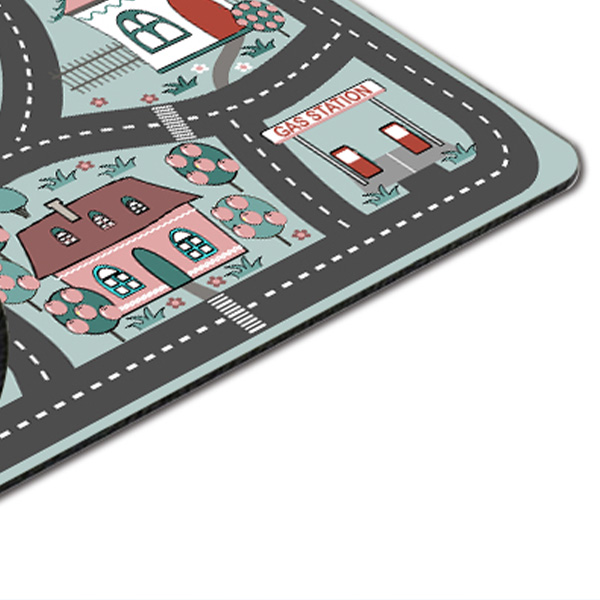 Our game mats are all made from high-quality printed fabric with a rubber or neoprene backing. Standard thickness is about 2 mm, but we can make them thicker or thinner just as you need. If you'd like a double-sided mat printed on both sides, that's no problem.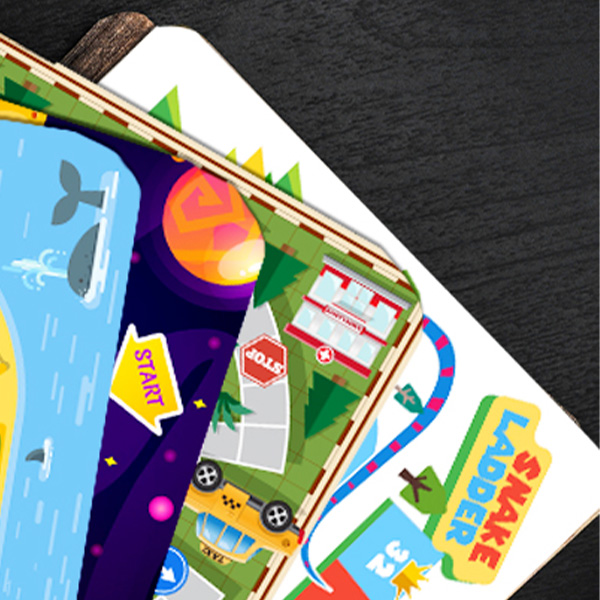 We can print your artwork on game mats in full color, using transfer or digital printing; or, if you want a single, solid color, we'll use screen printing techniques for the best effect. You may choose between the CMYK or Pantone color systems, depending on your artwork and needs.
We can make game mats any size you want, but these are our most popular options:
If you'd like a different shape than rectangular or square, talk to us about the possibilities. We can do round mats, triangle mats, hexagonal mats, and more. Just remember that the more unusual your design, the more it will add to the cost.
All our custom game mats are attractive, practical, lightweight, and durable. They're easy to roll up and store, and make a great addition to any tabletop game design. Ready to take the next step? Get in touch for an informal chat about your design needs or to ask us for a no-obligation quote. Let' get rolling!
Explore Board Game Components