An essential component of almost all board games, there's more to dice than you may think. We introduce our fantastic range of custom game dice to get your board game rolling!
At QinPrinting, we go beyond the standard dice you're used to, to bring you a spectacular array of options to satisfy every game designer's wildest imagining. You can also customize your dice in any way you like. After you've examined what we offer, get in touch to talk through your requirements and ask us for a competitive quote on any aspects of board game and components manufacture.
Materials: What Are Dice Made Of?
We can source ready-made dice in a variety of different materials, each with their own special qualities and the best applications. Sourcing them from our specialist wholesalers is the fastest and cheapest solution. But we also custom make dice according to your own designs. You must choose your materials before you create your designs. If you're not sure what you want, just ask us and we'll explain the best options for your specific game needs.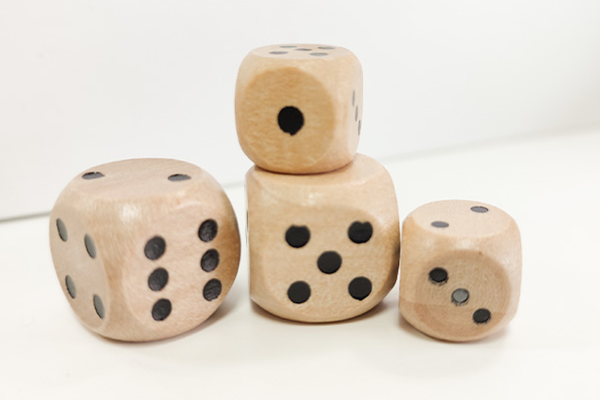 Wood is a beautiful, natural, and eco-friendly material (when sourced from FSC-certified sustainable forestry). It can be shaped and finished in several ways, but isn't as flexible in design terms as acrylic and resin dice can be. But wood can be a superb choice, depending on the overall look and feel of your game design.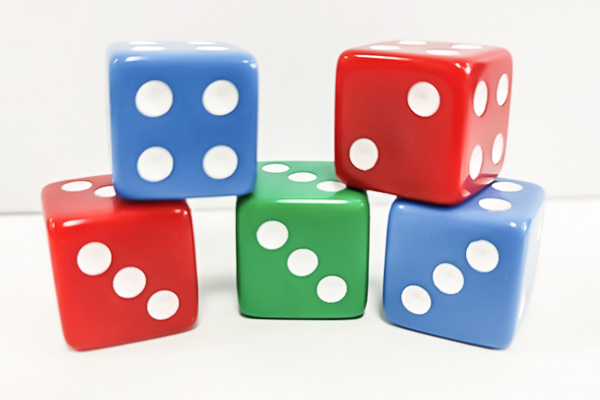 Superb strength, rigidity, and optical clarity are some of the qualities of acrylic. Acrylic sheet material is simple to make, adheres well, and is straightforward to heat form. It lasts longer than most other see-through plastics. It's a popular choice for dice because it's so versatile, tough, and looks gorgeous.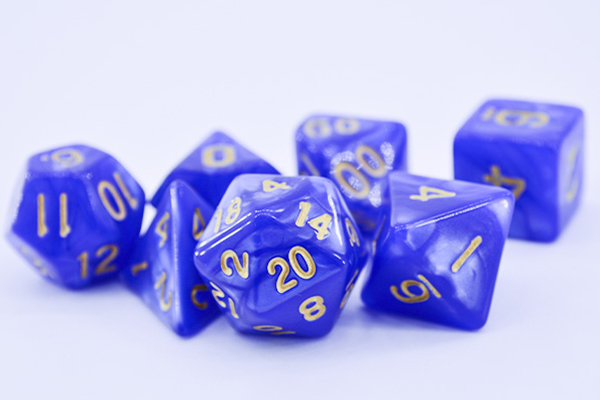 Resin is a great material for dice-making and shares many of the properties of the acrylic versions. But opaque resin isn't transparent, so you get a solid color. You can choose from a vast range of color-options and we can shape your dice any way you prefer.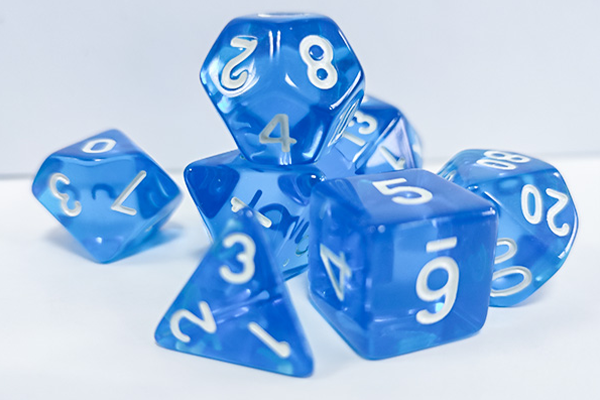 Transparent resin dice have an eye-catching neon glow effect. In most cases, the text or symbols on the dice are in white. But if your dice are clear, then we recommend you make them black to enhance visibility.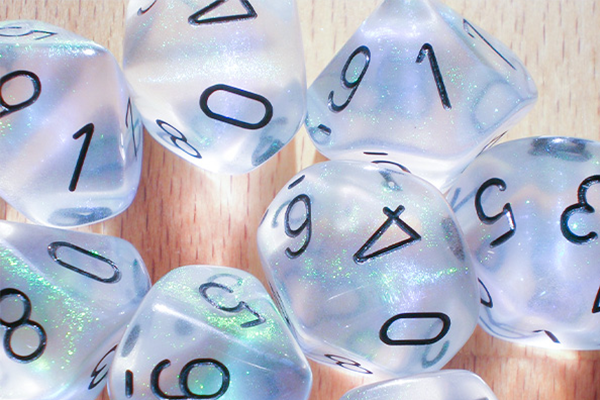 Transparent Glitter Resin Dice
Who doesn't love glitter? Our glitter resins are semi-transparent with lots f sparkle! Choose from a wide range of colors and shapes to make your game dice truly stand out.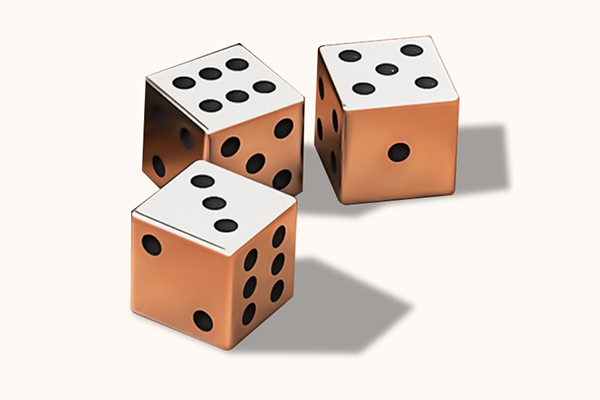 If you want metal or stone dice, we can make them. But it's not such a popular choice, as the materials are heavy and the dice are expensive to produce. Unless you have a powerful reason for making dice from these materials, we recommend you stick with one of the more common options.
Dice Colors: Face and Pips
Dice have two areas of color: the "face" — which is the flat surface of any side; and the "pips" — which are the dots that signify the numerical value of the face. The face is usually the same color as the substrate and our most often requested colors are white, black, red, blue and yellow, the pips usually being black or white. But, of course, if you want another color scheme, just ask — we're all about creative freedom and customization!
Pips only work with traditional six-sided dice. If you want more sides than that, then you'll need to use a numeral ("5", "7", "10", etc.) or some other symbol. You can also print stickers and apply them to the faces. If you would like to fully customize the face designs, that's fine, but we recommend you order a minimum of 10,000 pieces in that case to make the cost-per-unit more efficient.
We offer a range of standard dice sizes to choose from. These are our most common and popular dimensions:

Smaller sizes — such as a 4 mm micro-die, for example, are possible. And we can also make "jumbo" dice if you need something bigger. 
The traditional six-sided die is shaped like a cube. But many games need dice with other numbers of sides. The fewest number of sides is the four-sided pyramid shape. The highest is a polyhedral die, usually with 20 sides. We refer to dice by the number of sides they have. So, a standard six-sided die would be a "D6" and a die with 12 sides would be a "D12". The most common dice shapes by the number of sides are:
We can also round off the edges and corners of the dice to make them more comfortable to handle. Rounding the corners doesn't change the way they roll or the randomness of the outcome.
We can package your dice in a clear plastic bag, or load them into pre-formed inserts — usually cardboard, PVC, or foam — to fit snugly and safely inside your game box. The choice is yours.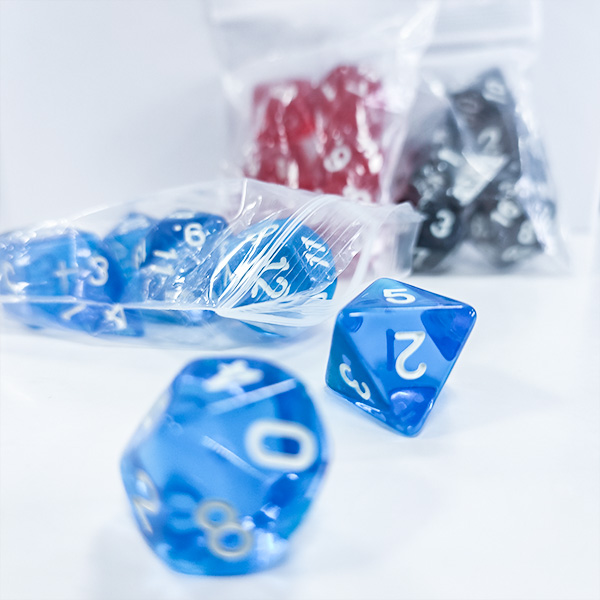 We encourage all our clients to talk to us before committing to a particular design. We're a friendly team with lots of expertise to share and we'd love to help you make sure that we optimize your design options both for your game's needs and for your budget. It's easy to chat with us either on the phone, via email, the chat box, Skype, or the contact form. We look forward to hearing from you!
Explore Board Game Components