Custom Game Instructions and Rule Books

Most board games need instructions so that new players can understand the objectives of the game and how to play. At QinPrinting, as we're an experienced offset printer as well as game manufacturer, we know everything there is to know about producing beautiful game instructions and rule books to suit all kinds of games and needs. Let's have a look at the most popular options for printing custom game instructions.
If these are super-short and simple, we can print them on the box or a single sheet flyer or a folded brochure insert. So, we'll look at these options first before discussing longer form booklets for more complex rule books.
At QinPrinting we offer a comprehensive array of paper stocks, finishes, coatings, and special features together with state-of-the-art offset printing technology. We make it easy for you to find a flyer or brochure solution for your custom game rules that's within your budget.
Custom Game Instructions Size Options
At QinPrinting, we furnish a complete flyer and brochure printing service for your custom game instructions. We have digital machines which we use to prepare "hard proofs" to check for color and printing quality. But for the final print run we use our superior offset press. Offset printing gives you great looking prints with faithful color or black-and-white image reproduction and a noticeable price advantage over digital printing on longer print runs.
Common example sizes for flyer and brochure style game instructions are: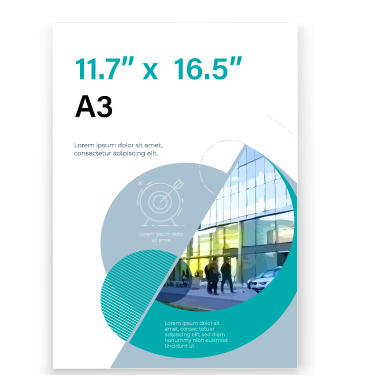 11.7 by 16.5 inches,
or 297 by 420 mm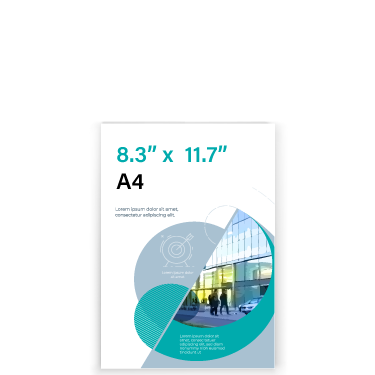 8.3 by 11.7 inches,
or 210 by 297 mm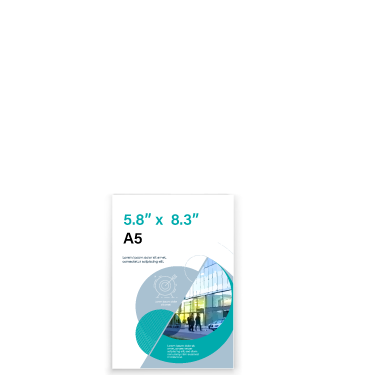 5.8 by 8.3 inches,
or 148 by 210 mm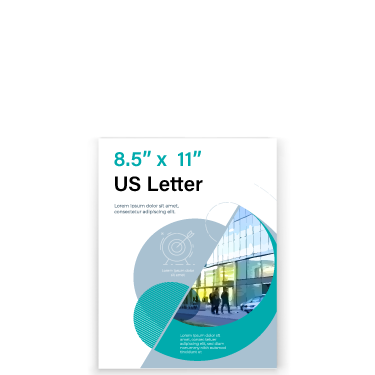 8.5 by 11 inches,
or 216 mm by 279 mm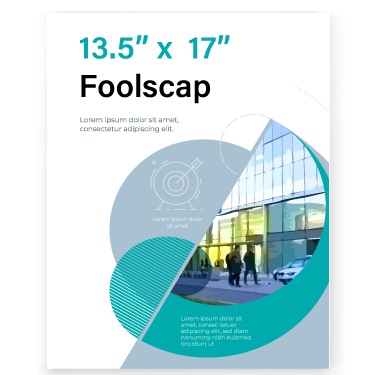 13.5 by 17 inches,
or 343 by 432 mm
3.9 by 8.3 inches,
or 99 mm by210 mm
Paper Options for Game Instructions
Gloss, matte, and uncoated paper
You have many options for paper stock to print your instructions at QinPrinting. Most sheets with photographic elements use gloss or matte cover paper because they have a high-quality finish which gives first-class image reproduction while uncoated paper could be fine if your instructions are mainly text, for example. Here's a helpful list of typical papers used for game instuctions:
Choosing paper for your printed game instructions can feel confusing if it's new to you, but our printing experts are always here to recommend the best paper selections for your design and your budget. And please ask us for paper samples. We'll be happy to mail them to you.
Special Finishes, Lamination, and Foil Stamping
Like the rest of your custom board game components, you'll want your instruction leaflet or brochure to make a fantastic impression. QinPrinting offers a complete range of finishing options to make your instructions uniquely attractive.
Among other options, the most popular choices include:
We can also incorporate a custom die-cut into your sheet to increase its visual impact. With die-cutting, we machine-cut a shape out of the material with a sort of industrial cookie cutter. For example, to create a 'window' to the illustration underneath the top fold of a brochure or to make your game's name or your logo more visually striking. 
Game Instruction Booklets and Full-Scale Rule Books
Some games, however, are far more complex and many longer rule books we print for more advanced custom board games are either saddle-stitched with a glossy cover; perfect bound like a paperback book; or even hardcover bound, for example the more extensive rules with reference tables, maps, and so on demanded by roleplaying-style games. We also print rule books in spiral bindings—in which the loose pages are hole-punched and bound together with a plastic coil through the holes—but it's much less common.
To saddle stitch your rule book, we fold the printed interior sheets and stack them inside the cover sheet before stapling them together down the curved edge. Saddle stitch is only possible with a page count divisible by four, up to a maximum of 64 pages. But to make sure the journal is neat and lies flat, we recommend a limit of 48 pages or fewer for this style of binding.
We use this binding style for rule books with higher pages counts. We collate the interior pages into a block, glued together, and then glued into a wrap-around cover made of heavier art paper or lightweight card stock. For rule books with from 48 to 200 pages, this is a great option.
This is a variation on perfect binding with the advantage that the pages can be laid flat when open, which is useful if you need to consult the rules often during play. We collate the interior pages into sets called "signatures", which are then sewn together and fixed into a wrap-around cover made of heavier art paper or lightweight card stock.
In this binding, we organize the interior pages into signatures which are then printed, cut, and sewn, before we glue them into a hard casing covered by a printed sheet which forms the cover. This binding is the most durable and professional-looking and common for complex, role-playing style board games.
Brochure Style Game Instructions Folding Options
Your choice of paper and any special touches will depend on your game instruction brochure's style, format, fold, and your personal taste. Given such a considerable array of choices, we're happy to help you pick the best folding option for your needs. Let's have a quick look at the possibilities.
Our most popular brochure folds are: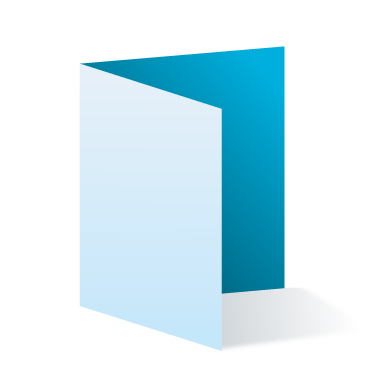 A single fold to create a game instruction with four pages—a front, two interior sides, and a back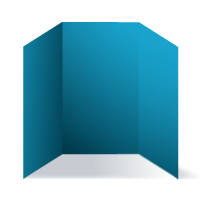 Two folds creating three equal panels which fold up as flaps like a traditional business letter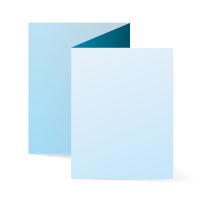 Like the tri-fold but with the panels folded back in opposite directions to create the classic "accordion" style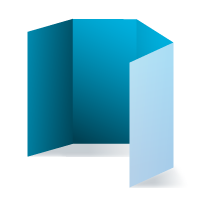 This has three folds creating eight printable panels which fold over each other as if the paper were being "rolled" up.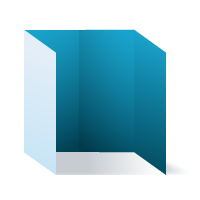 Two folds at the quarter lines create gate-like panels that close over the central interior panel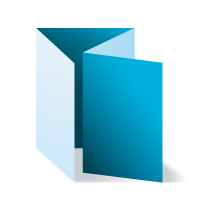 Three folds making eight pages, using the central fold to allow the two-panel sets either side to tuck one inside the other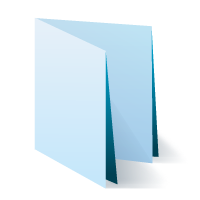 One horizontal fold across the length of the sheet, folded, and then another vertical fold to create a double layer with a hidden interior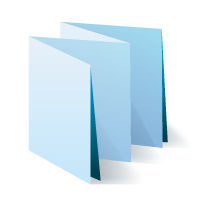 The same principle as the French fold but with three vertical folds creating a multi-page concertina effect
An excellent way to make your game instructions stand out from the crowd is to use a process called die-cutting to make custom shapes. A die cutter is like an industrial scale cookie cutter but made to cut paper not cookies! We can prepare a mold to cut out a section of the paper, create a "silhouette" design, or other effects. As we already use the die-cutter in creating instructions, we can get creative with it at only a marginal extra cost. Talk to us about the possibilities if you're interested in this option.
We recommend that you laminate your custom board game instructions if they have several folds and thicker paper as this will make sure they don't tear and that the surface still looks good. You can laminate on one or both sides.
Design and Artwork Tips for Your Custom Game Instructions
Whether you're preparing your own artwork in-house or commissioning a professional designer to do it for you, it's important to understand how to prepare the artwork and text for printing. You'll need to allow for bleed zones, safety areas, trim lines, and borders, for example, and make sure that the resolution and the color space are correct.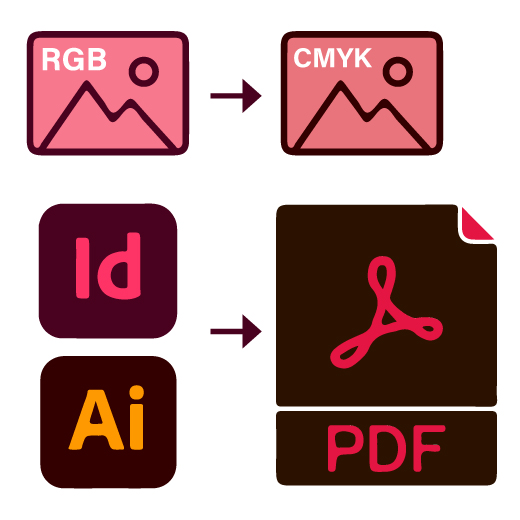 Export your files as vectors in PDF format for the best results. Our recommended software options for game instructions design are Adobe Illustrator or Adobe InDesign. These will also allow you to convert your color space from RGB to CMYK which you will need to do for offset printing.
If you can't deliver vectors — say, if you're exporting bitmaps from Photoshop — then make sure the resolution is at least 300 DPI. With vectors, you needn't worry about resolution, but all other images must have a high definition to tolerate resizing without becoming fuzzy and "pixilated".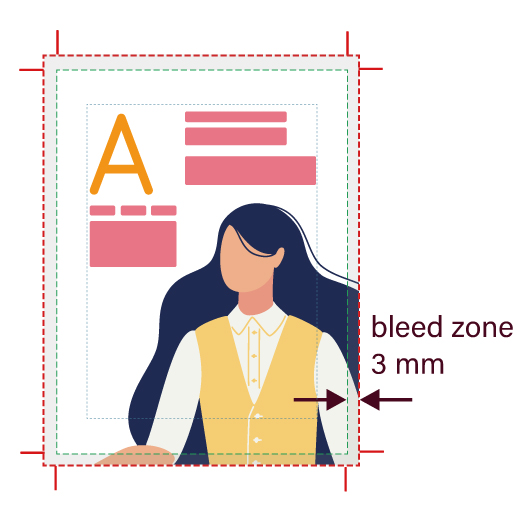 You'll need to add a "bleed zone" of 3 mm around all your panels. A bleed is an extended zone at the periphery of your images, which falls outside the area that your finished panel will cover. Once we've printed your sheets, we'll cut them to the exact size needed for your chosen format. This "bit extra" gets cut off and makes sure that the finished image fills the sheet with none of it being lost. You should mark bleed zones as red lines.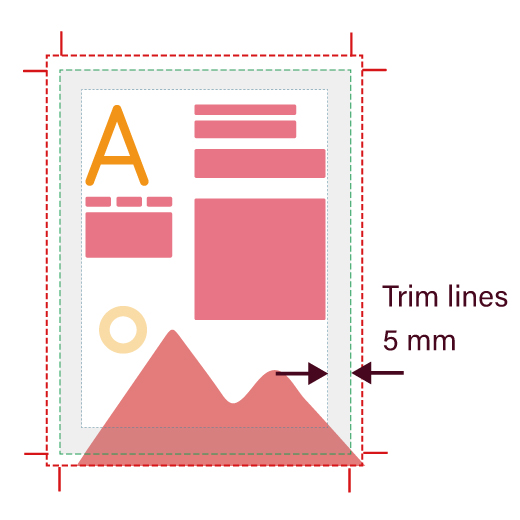 Inside your bleed zone, don't forget to mark the "trim lines". These should be green and will define the final dimensions of the finished panel. Make sure that any necessary elements of your images or text stop at least 5 mm short of the trim line.
A competent graphic designer should understand the technical details and be able to set this up for you. But we'll always manually check your files before going to press. While the responsibility for sending "print ready" files is yours, please don't worry! We'll be happy to "hold your hand" through the process, explain what's needed, and liaise with your designer to make sure everything goes smoothly and you end up with a perfect print every time.
To learn more about preparing your artwork and layouts for printing, please check out our Prepress Artwork information page. And please ask us for a design template. We'll be happy to send you one. And if design isn't your thing, we'll be happy to create a design for you based on the images, logo, text etc. that you provide for an extra fee. Just ask!
For the best pricing, highest quality, and quickest turnaround-time on any type or style of custom game instructions, printing with us is always a good business decision. We guarantee the best pricing, the most professional service, and the highest quality product you can imagine. So, let's talk.
Explore Board Game Components