Everything you need to know about white ink printing — and more!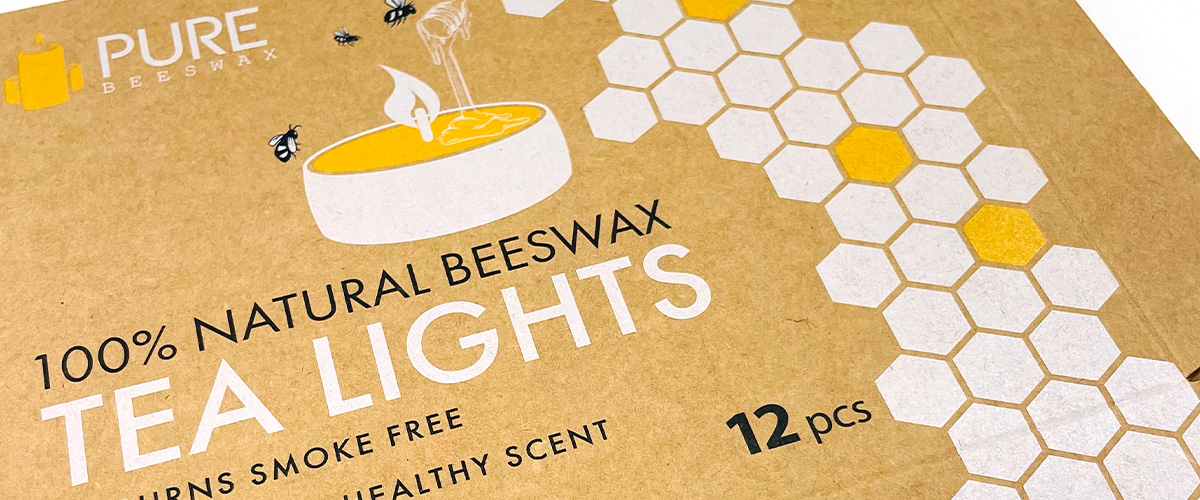 What Is White Ink Printing?
White ink, in contrast to CMYK color space inks, is totally opaque and concealing. We can also mix it with various other inks and special finishes, such as fluorescent inks or varnishing, for instance. Depending on your chosen substrate, white ink can achieve a variety of unique and intriguing results. White ink can be used to create elegant, distinctive, customized, and visually appealing products for small, medium, or large businesses, freelancers, graphic designers, and artists.
Custom White Ink Printing Services
At QinPrinting, we do white ink printing with state-of-the-art sheet-fed UV printing machines which are fast, efficient, and render superb results on all substrates (paper, cardboard, plastics, metallics, etc.). While most offset printers set their minimum order quantities (MOQs) at between 500 and 1,000 units, we strive to make our professional level services available to everyone, so we have an MOQ of just 100 units. Although it's still true that the more units you order in a single print run, the less it will cost you per unit. Here's an overview of several of our most popular white ink applications:
White ink printing on dark-colored paper—white is an ideal option for printing onto dark colored papers as it creates contrast and increases visibility.
White ink printing on black paper—this is a design choice that we've seen deliver striking results. White on black makes a powerful statement and can be every bit as eye-catching as color.
Printing white ink before printing CMYK on dark-colored paper—if you want to print bright, vibrant colors onto a dark background, the best results are achieved by printing with white first to make an opaque surface to over-print with the colored inks. CMYK colors have transparency which can make the colors look different on a darker substrate. Printing with white ink first increases the opacity and enhances the fidelity of color reproduction.
White ink printing on kraft paper—kraft papers are slightly rougher in texture than many other papers, other than white kraft paper, are brown or black. So, white ink printing is a popular and effective choice for kraft paper.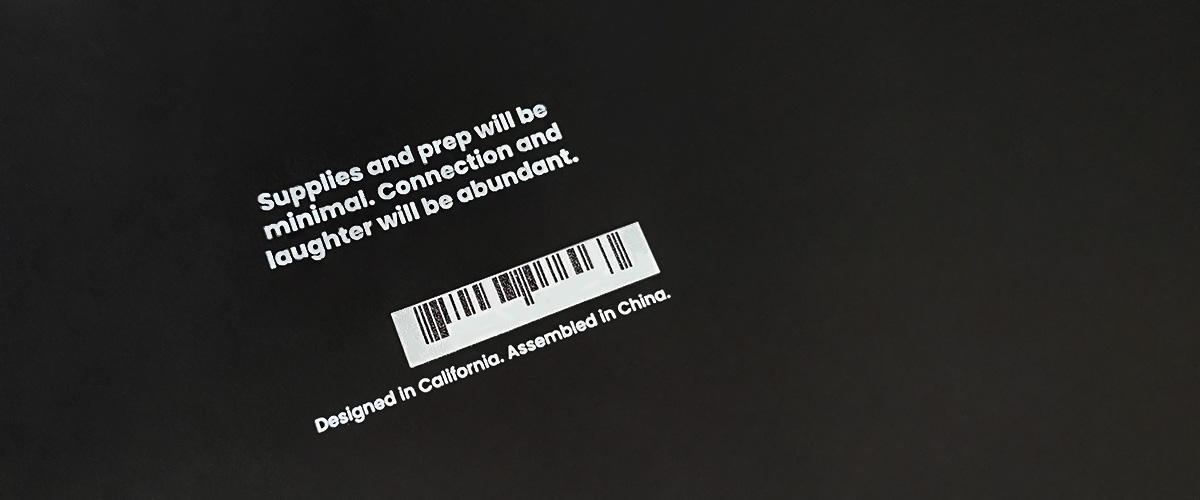 White Ink Printing Products
White ink can be applied to a range of custom products depending on your design ideas and choice of materials. Below, you'll find three of the most popular requests we get for white ink printed products. However, don't let this limit you; it's just to give a few examples. You might find white ink useful for all kinds of other products, too, such as playing cards, board game components, and more.
White ink cards—similarly to white ink printed envelopes, the same effect can be achieved on visiting cards, gift cards, playing cards, and greeting cards.
White ink boxes—incorporated into the design of a custom paper box, white ink printing can elevate your packaging and make a powerful style statement. It's especially effective when printed on boxes made from black or brown kraft paper.
White ink envelope—printing a logo, slogan, and/or return address in white ink on a dark colored envelope creates a sophisticated and stylish effect. Suitable colors for the envelope include black, midnight blue, burgundy, rose pink, and forest green.
White Ink Printing Samples
To get a better idea of the look and feel of white ink printing on a range of papers and products, check out the samples below: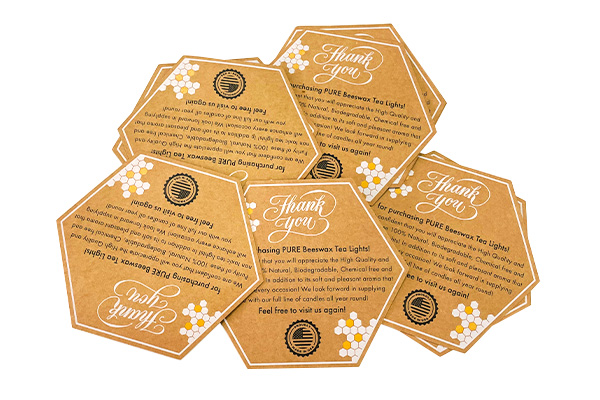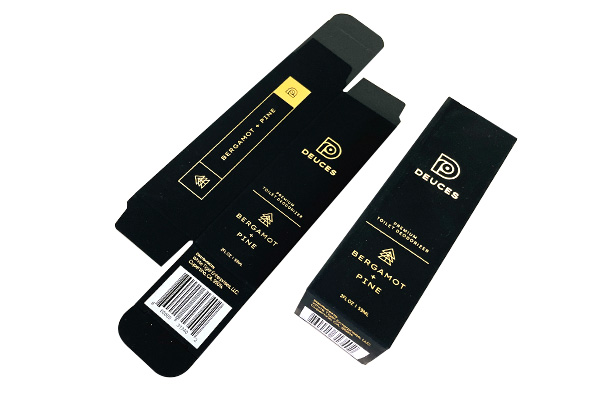 White Ink Printing Methods
When you want to print white ink, you'll need to select the most appropriate method. The one you choose will depend on your budget, the size of the run, the product, and your selected materials. These are the three most efficient and effective white in printing methods:
White ink UV printing—this is a rapid-drying technique which uses sheet-fed offset machines with special photo reactive inks which cure instantly when exposed to ultraviolet light. The result is a bold, vibrant, and opaque print.
White ink screen printing—with screen printing, we use another machine and the image is created with a template lodged between two silk screens through which the inks are applied. It's a craft technique with beautiful results but only suited to larger images and text and shorter runs as in large numbers it gets quite expensive. It's not a good option for photographs.
White foil stamping—hot foil stamping is a mechanical printing technique which adheres a layer of colored foil to the substrate using heat and pressure. While the most common colors are metallic, such as gold and silver, we can apply other pigments, too. White foil stamping is an especially eye-catching technique.
UV printing, screen printing, and foil stamping can all be combined to powerful effect with other techniques, such as embossing, debossing, lamination, varnishing, and spot coating.
Need More Help? Talk to Us!
Interested in white ink printing but need more help? Choosing the right style, color, inks, and printing methods for your product is an important decision, so if you need any help, please ask.
We've been in the industry over 25 years and during that time have built a solid reputation as one of the world's most respected and reliable international offset printers. While we also work with large companies, we're genuinely supportive of smaller businesses, entrepreneurs, and independent creatives, too. Whether you need books, boxes, cards, games, or anything else, we're here for you.
If you'd like to talk to us about your next project and how we can help, we'd love to hear from you. Get in touch and one of our experienced, expert, and enthusiastic team will be delighted to listen and advise. And if you'd like a no-obligation quote to compare with your other options, no problem. Just ask.