Everything you need to know about scratch-off printing: colors, paper, products, inks, and bindings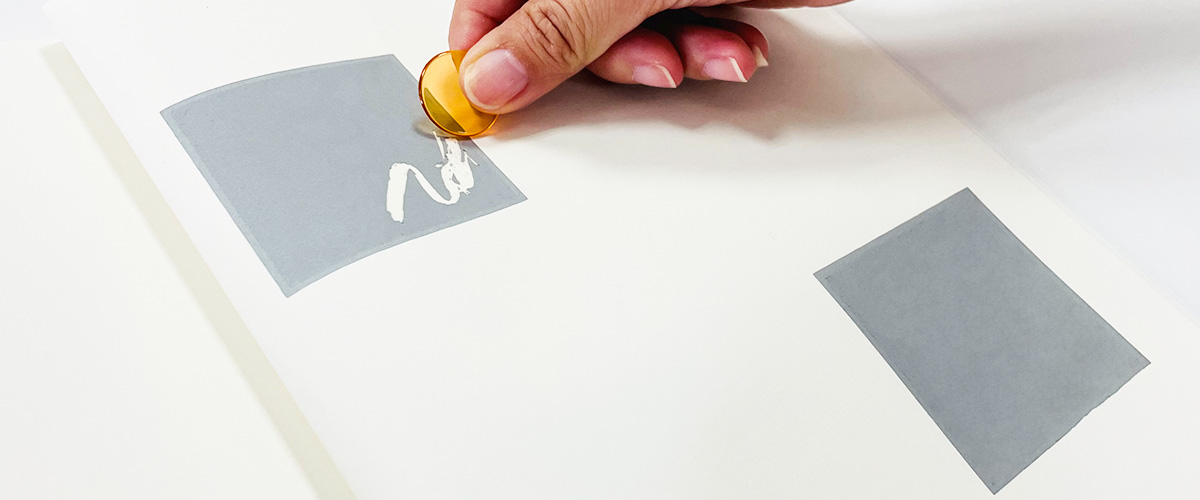 What Is Scratch Off Printing?
Scratch-off printing is the procedure by which an item is foil stamped to conceal information, and the content can only be revealed by scratching the stamped surface. The scratch-off printing procedure involves adding a covering of metallic foil or rubberized ink to your artwork in certain areas, obscuring specific pieces of text or images — think coupon codes, serial numbers, labels, clues, images, surprise messages, or whatever else you wish — to be displayed by scratching it off with a coin, a scraper, a fingernail, or a comparable surface.
Almost everyone has come across scratch-off printing in their lives, usually as a lottery ticket, a promotional coupon, or some other marketing tool. The "mystery-and-discovery" effect of scratch-off printing is popular with people all over the world as in creates curiosity, excitement, and it's instantly interactive. These psychological factors make it a great way to promote engagement with your brand and products.
But if you thought that scratch-off printing products were limited to tickets and coupons, think again. You may be surprised by some of the innovative ways businesses, independent creatives, and even self-publishers are using this simple but effective printing technique to create interactive products and marketing tools that the public love.
Custom Scratch-Off Printing Products
So, let's look at the custom scratch-off printing products we provide with our services. Ready? 
Scratch-off books — these are enjoying a similar success to the traditional coloring books. Produced for children and adults alike, they come in a variety of sub-genres. For example, interactive mystery adventure books in which the illustrations contain scratch-off elements, allowing the readers to uncover clues which guide them to the next page; pages which have parts of illustrations covered in scratch-off foil or ink, or missing text which must be uncovered to follow the story; quiz books where, once you've made your guess, you can scratch-off to reveal the answers. The only limit is your imagination!
Scratch-off greeting cards — Well, just like the traditional greeting card, but with the message inside concealed by a scratch-off coating, adding to the fun and the surprise for the recipient. These work great for birthday cards, anniversary cards, Christmas and Easter cards, thank you cards, and Valentine cards. The messages can be serious, sweet, poetic, comical, or charming.
Scratch-off posters — scratch-off posters are popular with people of all ages and make fabulous office gifts, too. They're usually large scale and divided into squares or other segments, each containing a hidden image, word, or symbol to be revealed by scratching off the surface. The bestsellers are themed — think sports teams or personalities, special dates on calendars, wildlife, flowers, animals, capital cities of the world, books, famous artworks, cartoon characters, and more.
Scratch-off stickers — scratch-off stickers can be part of a game, used as giveaways in children's products, magazines, and comics, or added along with labels to custom product packaging to reveal a discount code to incentivize repeat purchasing or reward loyal customers. They also sell well online as A4 sheets with the stickers "kiss cut" to make them easy to remove.
Scratch-off tickets — whether tickets for events, conferences, product demonstrations, or anything else, adding a scratch-off element makes an otherwise banal object into something fun and interactive. 
Scratch-off coupons — increase excitement and memorability of your promotions with scratch-off coupons, where the customer can reveal the code for a special prize, a discount, a buy-one-get-one-free offer or anything else.
Scratch-off postcards — scratch-off postcards can be effective marketing tools, loyalty cards, tourism promotional campaigns, and offer a discount on return visits or subscriptions for museums, restaurants, hotels, theme parks, recreation centers, and more.
At QinPrinting, we offer a comprehensive scratch-off printing service, including design support, help with selecting the right materials, artwork and file preparation help, and a range of high-quality finishes for all our print products. We are an offset printing company, so we have what's known in the business as an MOQ (minimum order quantity). But unlike most other offset printers who set their MOQs as high as 500 or even 1,000 prints, we like to keep our services useful and accessible and so we've set our MOQ at just 100 pieces per run. But remember that the more units you order, the lower the cost-per-unit price you'll enjoy.
Color Options for Scratch-Off Print Products
The colors available for scratch-off areas of print products are limited by the technique to silver, gold, or black. However, if you need another color, please talk to us and we'll design and test a viable solution for you to see if you're happy with the result. Our scratch ink formula is much softer than other printers' inks and so, while it still adheres well, it scratches off more easily — even with a fingernail — and makes for a cleaner, clearer revelation of the text or artwork underneath.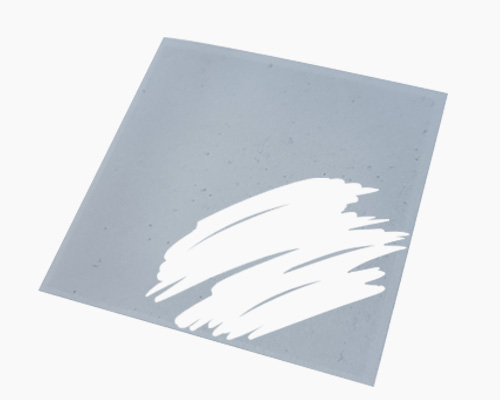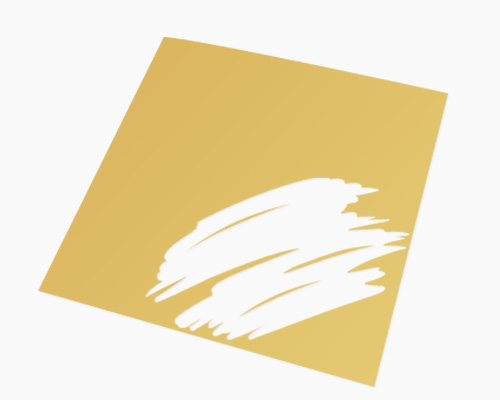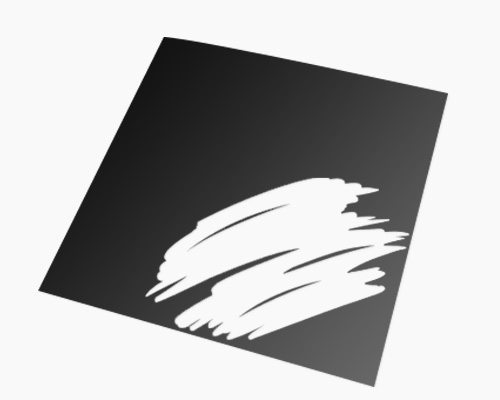 Paper Options for Scratch-Off Printing
Scratch-off printing works best on coated or laminated paper stocks. Coatings can be on one or both sides of the paper and both coatings and laminates can be gloss, matte, or soft-touch. Scratch-off printing doesn't work well on uncoated "wood-free" paper.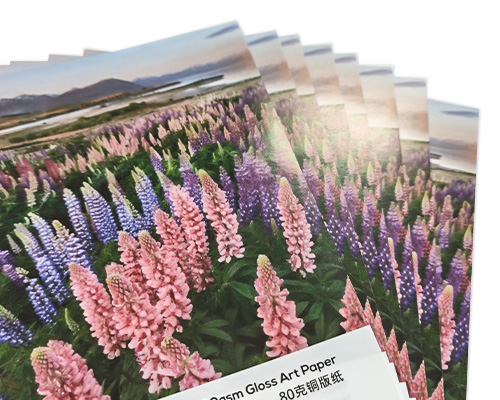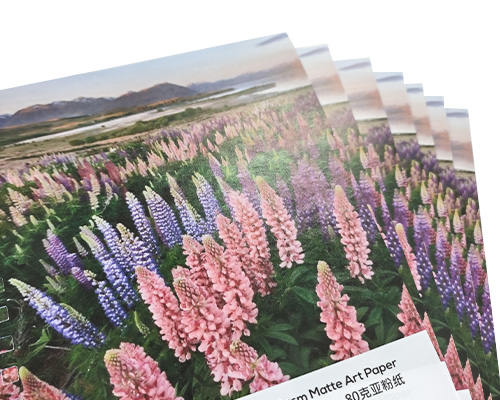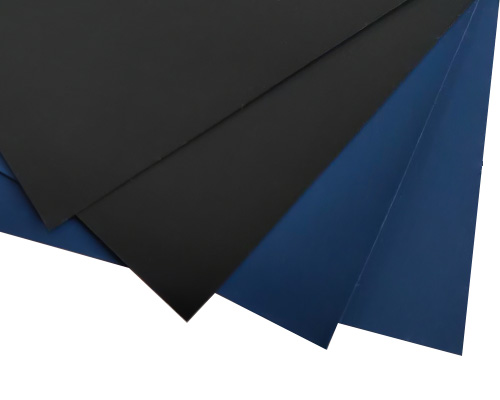 Scratch-Off Book Binding Styles
If you'd like to print a scratch-off book, you can choose from a variety of different binding styles, although because of the thickness of the paper and the surface options, the number of pages will be more limited than with other kinds of books. However, you can choose from the following binding styles: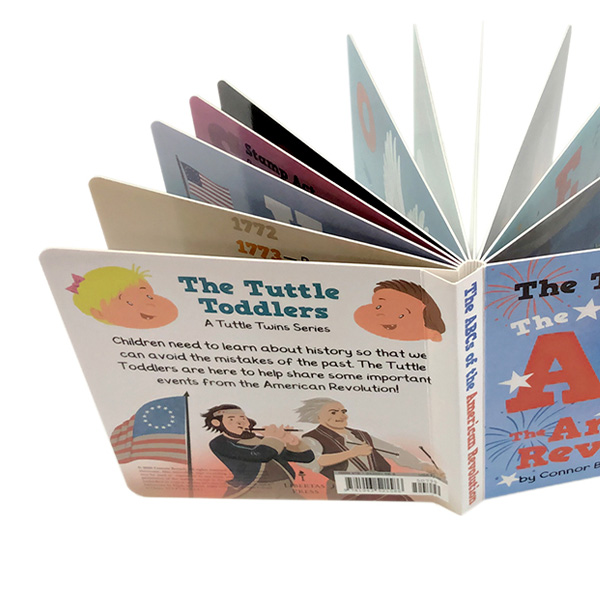 Board — typically self-covered but sometimes covered with hard casing, board books are usually associated with young children even though they are also popular with teens and adults.
e also popular with teens and adults.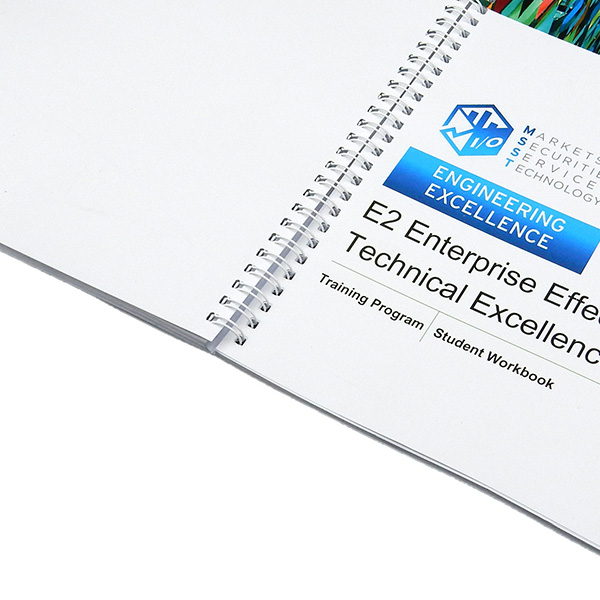 Wire-O—also called double wire binding or twin loop binding, in wire-o binding we use a double wire coil to bind all the interior pages of your book. The result is durable and practical for repeated use and gives your book a neat, professional look.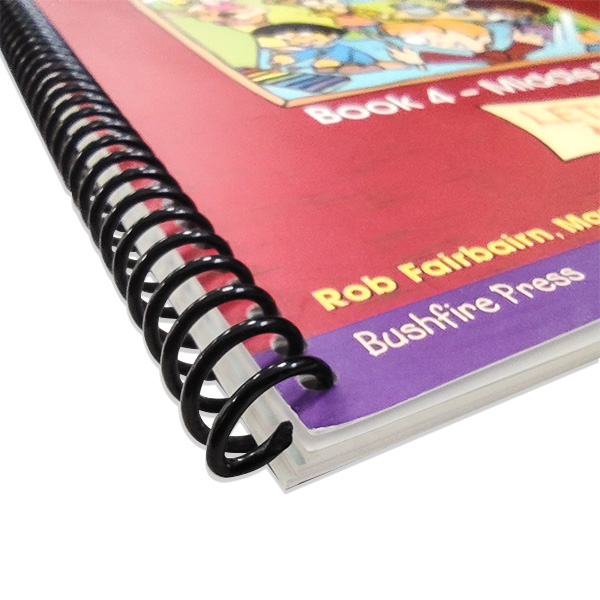 Spiral —  also known as coil binding, with this binding method, we perforate the pages by drilling holes down one side and then bind them together using a colored plastic coil twisted through the holes and crimped at the ends to keep it secure.
With board book binding, we can print the scratchers on any or all the pages. For other binding styles, there are certain technical limitations to the number of pages that can have scratchers, so please talk to us about your needs before you complete your design. Our experts will be happy to work with you to make sure that your designs are workable.
We hope that's been a useful and interesting introduction to the fun world of scratch-off printing. Choosing the product style, color, paper stock, and binding (where appropriate) for your scratch-off printing are all important decisions, so if you need any help, please ask.
We've been in the industry over 25 years and during that time have built a solid reputation as one of the world's most respected and reliable international offset printers. While we also work with large companies, we're genuinely supportive of self-published writers, artists, and other independent creatives.
If you'd like to talk to us about your next project and how we can help, we'd love to hear from you. Get in touch and one of our experienced, expert, and enthusiastic team will be delighted to listen and advise. And if you'd like a no-obligation quote to compare with your other options, no problem. Just ask.