An introduction to our global wholesale printing services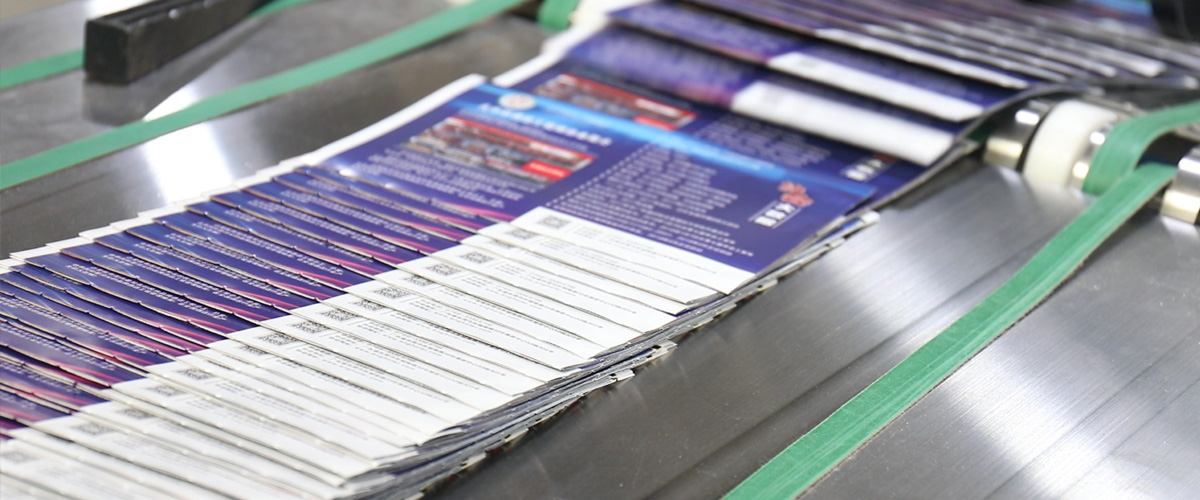 We provide wholesale printing services for print brokers, design firms, print buyers and print middlemen. We print books, catalogues, booklets, magazines, calendars, and many more printing products at wholesale prices.
What Is Wholesale Printing?
Our wholesale printing services produce work for other businesses or individuals who sell directly to their clients. We provide services and goods to our wholesale clients at significant discounts. This enables the print broker or other client to add a profit margin in return for providing sales and other services to their own clients. The relationship works well for both parties involved. We receive regular contracted work from a reliable source with whom we can build a close, mutually beneficial business relationship. Aside from discounted prices, the client gets the advantage of saving on the time, responsibility, and expense of developing their own printing, manufacture, and shipping arrangements. Wholesale printing is also known as trade or reseller printing.
As a print broker or other print buyer, it means you can develop a professional relationship with us, a reputable international printing company with a global reputation for reliability and excellence. As a valued client on our books, you know you will receive your printing jobs on time, at the right price, and at the highest quality. We follow and fulfil your custom printing requirements and take the strain out of product production, leaving you free to concentrate on building profitable relationships with your own clients, focusing on sales, and boosting your business's profit margin.
As a print broker or other wholesale client, we can work with you and help you on many levels and to various extents, depending entirely on your needs. For example, we could provide the basic product alone or we could handle the entire process from design to delivery, with whatever packaging and labelling suits your requirements. We can also liaise with your designers, your clients, and other stakeholders if you wish or we can just print what you ask us to print and leave the rest to you.
As a designer, print broker, print buyer, or middleman, we understand you need a reliable provider for your printing requirements. We can also provide bridging services for other print companies. Sometimes this is because you're too busy or a particular project is not suitable for your set up. By collaborating with us wholesale, you can still provide your clients with the print service they expect and deliver the job efficiently without delay or disappointment.
Who Chooses Us for Wholesale and Trade Printing?
We collaborate with a wide spectrum of different clients. You may come to us for a single "emergency intervention" or for an ongoing relationship. Several of our core clients have been active on our books for well over 10 years. They stay with us because they know we have a deep understanding of their needs and that we pay close attention to fulfiling all our obligations with expertise, professionalism, creativity, and enthusiasm. Our wholesale clients include:
Why Choose Us for Wholesale Printing?
Besides our extensive expertise and experience, we offer a comprehensive range of products and services. Our wholesale printing services include: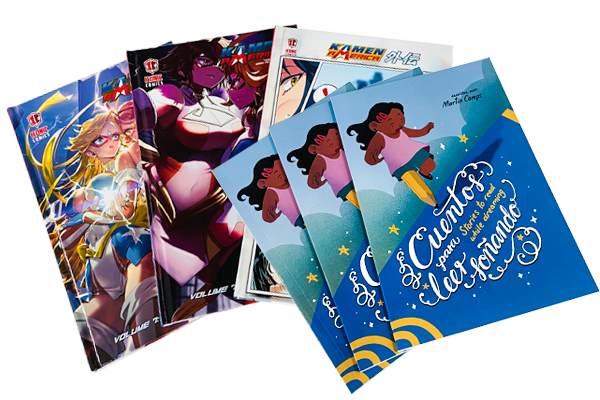 hardcover
softcover
saddle-stitched
board books
and spiral or wire-o bound
novels
memoirs
thought leadership
art books
coffee table books
children's picture books
puzzle books
coloring books
workbooks
manuals
and more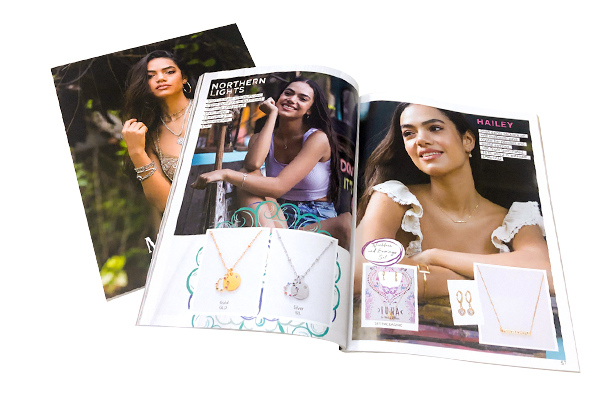 promotional sales catalogs
comprehensive product catalogs
industrial catalogs
retail
fashion
art
and more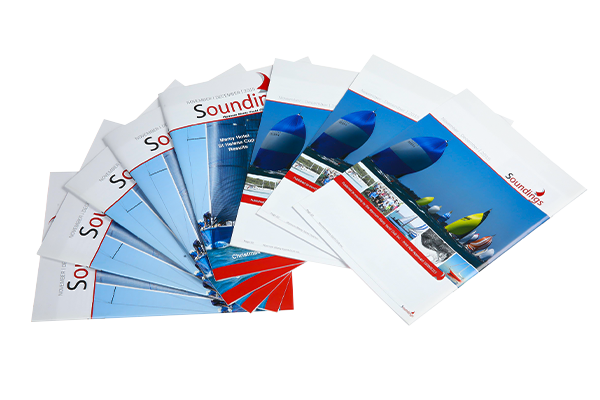 For medical and health information
marketing and promotion
the catering and hospitality industries
educational
orientation
onboarding
and anything else you can think of!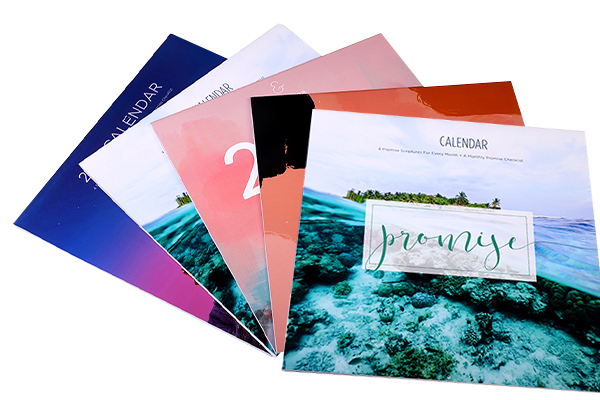 wall calendars

desk calendars

pocket calendars

poster calendars

three-month calendars;

for branding and promotion, corporate gifts, giveaways, and retail.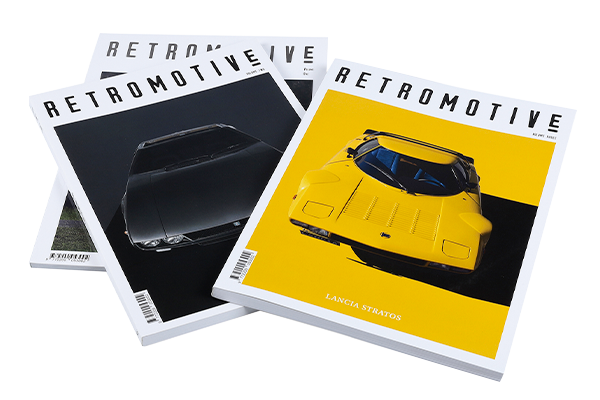 commercial magazines

B2B and trade publications

hobbies

special interest

fashion

corporate

and zines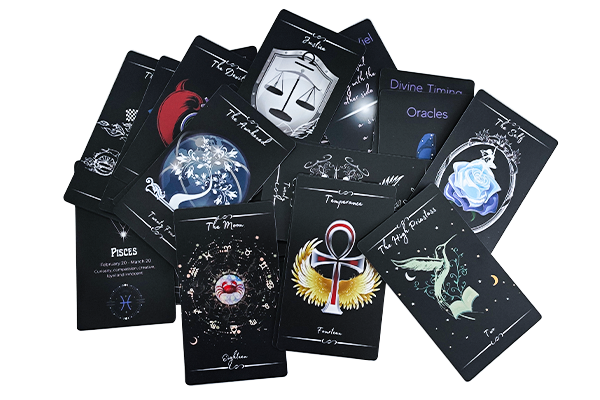 gift cards

postcards

greeting cards

visiting cards

playing cards

game cards

and flash cards.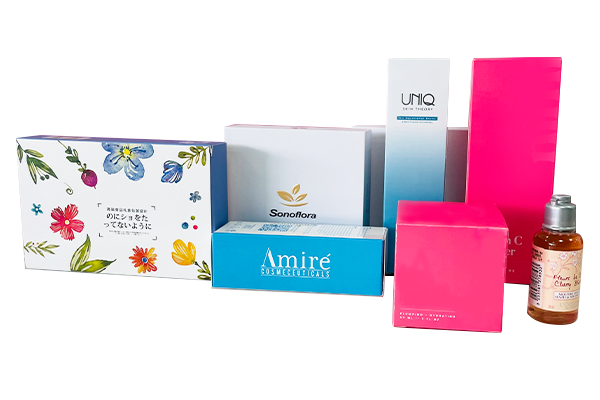 Custom designed and made packaging solutions for all your business, industrial, and retail needs;
rigid paper boxes
collapsible boxes
folding cartons
telescope boxes
and retail boxes of every description, along with packaging sleeves, labels, and stickers.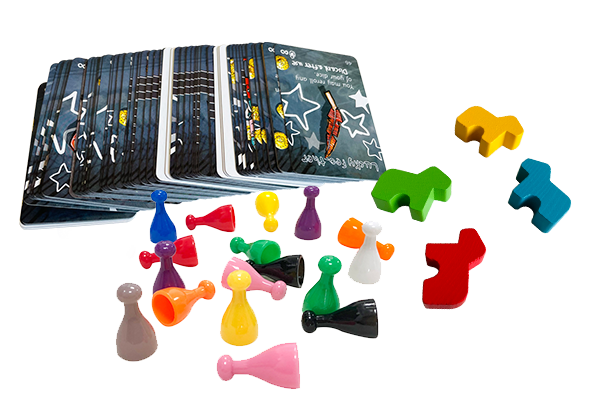 A one-stop board game solution including a board (traditional or modular), rule book, box, cards, and all other components from dice, tokens, counters, coins, and notepads to custom miniatures, models, meeples, standees, and more.
We can offer the best prices for designers, print brokers, and print buyers. We also offer an extra discount if you buy larger amounts of print each year. Our efficient ordering, production, and delivery systems enable us to offer high-quality products at very satisfying discounts.
At QinPrinting we own, maintain, and upgrade a state-of-the-art suite of advanced printing and finishing equipment and our committed, expert staff undergo constant training and professional development to make sure that we're always ahead of the game.
We pride ourselves on our stringent print management protocols and product quality controls applied at every stage of the process. We offer an unequivocal, 100% customer satisfaction guarantee; so you and your clients will be satisfied with the results every time.
We've been working with wholesale clients for upward of 25 years now, building effective, productive relationships to benefits all parties concerned. During that time, we've developed a uniquely supportive range of services tailored to your needs. For example:
A dedicated, named consultant will work with you personally through every step of your journey from your initial inquiry to delivery of your finished products and beyond
Our in-house experts will support and advise you at each stage of setting up your files and preparing them for printing and manufacture
If desired, we'll provide you and/or your designer with design templates to assist you with your structural designs, artwork preparation, and layouts. For certain products—such as custom packaging—once we understand your needs, we can develop structural and artwork design for you based on the information you provide.
Our designers will manually check all your files to make sure they're ready for a perfect run 
If we discover any problems with your files, we'll explain what the issues are, how to fix them, and guide you through the process
Your dedicated consultant and our experts are available to answer questions you may have at any stage in the process
Very few wholesale printing suppliers offer this level of service and many of those that do will charge you added fees. But not at QinPrinting. We understand that preparing your first priority must be to your customers and your bottom line and we really want your experience to be easy, satisfying, and profitable for your business. That's why we offer you all the above services completely free as standard. We value our wholesale clients highly and we want yours to succeed. So, we'll guide you with knowledge, expert support, and patience, all the way. We're always here to help. World-class customer service is the absolute bedrock of our global reputation and our ongoing success.
Turnaround, Shipping, and Dispatch
Our high-tech facilities in the heart of Shanghai—China's financial center and a city famed for its beautiful waterfront, magnificent architecture, futuristic skyline, and gorgeous public gardens — is open and active 24/7, all year round, enabling us to provide fast and efficient turnaround on all products. Once completed, we can ship your products to you, a third-party warehouse, or directly to your clients, anywhere in the world. We will never contact your clients directly unless asked to do so by you. And we'll always label and supply the products with your specifications and branding as directed by you.
Free Training and Paper Samples
To make sure the process runs as economically, efficiently, and effectively as possible, we recommend you to take up your offer of free training for you and your staff in the latest printing technologies, file preparation, and processing. You can undertake the training remotely with the aid of our manual, online resources such as videos and live seminars, or you can come or send your people to us to receive their training firsthand.
Completing the training will increase your staff's knowledge and help them explain techniques and processes and pass on benefits when they're dealing with your clients. We will be delighted to send you our comprehensive catalog of paper samples, including finishes such as lamination, soft-touch, UV coating, and both color and black-and-white printing examples for each paper type, along with special enhancements such as embossing and debossing, foil stamping, and spot coating.
It is important for us to work closely with our wholesale partners to make sure we develop a great working relationship and provide the best possible service.
Do You Want the Perfect Wholesale Partnership? Talk to Us!
A well-designed and professionally printed product — whether a book, a catalog, a calendar, a brochure, a custom retail box, a board game, or anything else — represents a powerful return on investment when you engage in a wholesale partnership with a high-level international offset printer. At QinPrinting, we've been working with printing brokers, graphic design firms, marketing and advertising agencies, and other clients from all over the world for the last 25 years and more, helping you to create beautiful print products at fantastic prices that will keep your customers happy and bring you a significant profit. Our global reputation for excellence is based on our high-quality products, our friendly and efficient customer service, our top-notch technology, and our genuine passion for all things paper and print. So, talk to us about your next wholesale print project. We can't wait to be part of your success!