Everything you need to know about our world-class custom printing services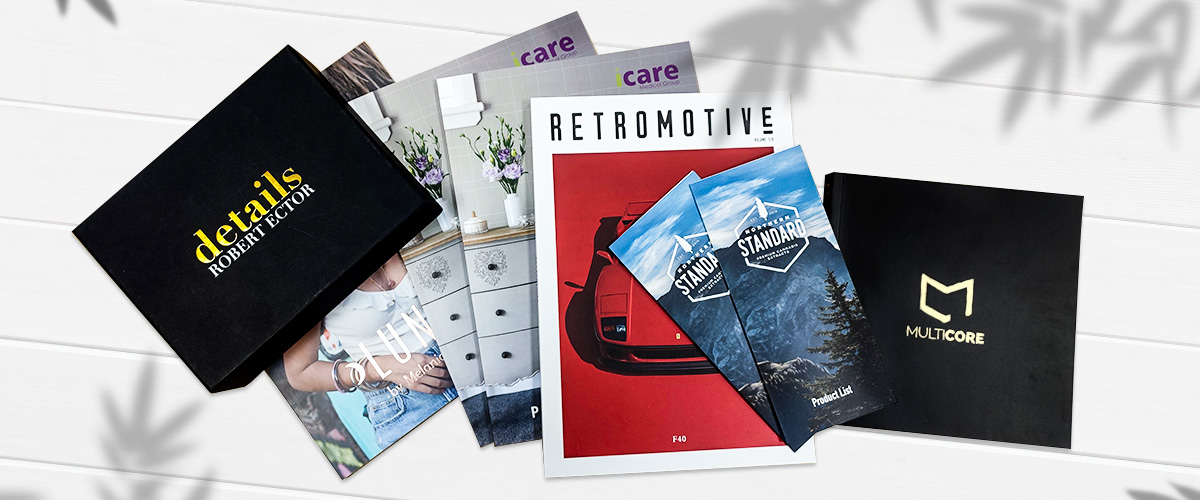 Custom printing is any print work undertaken "from scratch" according the customer's own chosen designs and artwork. The term covers a wide range of printed products and also applies to many forms of printing on varying substrates. The most common form of custom printing is produced on paper by digital or offset processes. These products may be books, catalogs, booklets, calendars, magazines, packaging products, custom board games, jigsaws, and more.
With custom printing, the client has complete freedom to select the paper and other materials, the structural design and layout of products such as rigid, collapsing, or folding cardboard boxes and board game components, the binding style for books, magazines, and catalogs, and a range of surface coatings and special finishes along with the colors, artwork design, and printing method for a vast array of other products.
What Do Custom Printing Services Include?
Custom printing services cover a gamut of products and processes that go beyond the core printing. For example, choices of paper and other materials and accessories, design options, packaging, and binding. To give you a better idea of the breadth covered by custom printing services, here's a list of three of our main offers, and what's included: 
We work with you from the first step, providing expert advice and support, including pre-made or custom templates for both the interior pages and the cover. We can supply you with our samples catalog to help you choose the best paper, coatings, surface finishes, and special processes such as embossing, debossing, and foil stamping. We have several binding styles you can choose from, including perfect binding, hardcover binding, saddle stich binding, spiral and wire-o binding, sewn perfect binding and sewn hard casing. You can add a dust jacket, a slipcover, or marker ribbons, and much more. A range of proofs and samples makes sure that you're completely happy before we print your final copies. We'll then wrap, pack, and ship your books to wherever you want them to go.
A full design support package for the board, all the components, and the box for your custom board games. We offer a comprehensive range of materials including paper, cardboard, leatherette, fabrics, plastics, wood, glass, and resin together with the option for us to source pre-made components (such as dice, figures, tokens, etc.) for you or custom make them according to your specifications. We offer a complete structural and artwork design support service for your game's box and we'll print the rule book, too. If you're running a Crowdfunder, we have special offers and discounts to help make sure you're successful. Ours is a complete, one-stop custom board game solution. We also make custom playing cards and jigsaws.
Whatever your packaging needs, we have a full service to help you realize beautiful custom boxes, bags, and sleeves. And we do more than print the surface of an "off the shelf" box. We offer a custom structural design service with a vast array of materials and covering from which to choose, customizable templates for rigid boxes, collapsible boxes, folding cartons, gift boxes, and retail boxes of all kinds. Besides our custom packaging service, we also offer assembly and product loading prior to shipping and distribution.
As we said, those are just three examples to show you what's on offer when you choose custom printing. As you can see, there's a lot more to it than just putting ink on paper! Our other products include flyers, brochures, magazines, catalogs, children's books, presentation folders, business cards, and just about anything else that you might need printed
Digital vs Offset: Which Is Best for Custom Printing?
A common misunderstanding exists that says that digital printing is better for custom print jobs but it's simply not true. Digital and offset printing methods are unique processes that use different ink, use a different range of papers, and have their own best applications and limitations in terms of the kind of products to which they're suited. Several custom print products can't be done with digital printing at all—or at least not cost-effectively. So, here's an honest comparison between digital and offset printing to help you understand which will be the better choice for you.
Digital printing machines are only compatible with a limited range of paper types; whereas offset printing can be done on almost all papers, cards, fabrics, and other materials besides.
Digital printing works out cheaper for smaller quantities of product. As a general rule of thumb, a run of any less than 100 units may be more cost-effective done digitally. Offset printing requires more time and expense in the setup; but the pay-off is superior quality color and black-and-white reproduction and a significant price-per-unit saving on longer runs of several hundreds or thousands of items.
Offset printing machines are bigger and more accurate at scale; the size of any product printed digitally is very limited by comparison.
Offset printing also allows for high-end, specialized techniques that are not possible with digital printing; such as Pantone colors, varnishing, embossing, debossing, metallic foil stamping, and more.
In short you can see that in fact, the opportunities for customization are much greater with an offset printing service than with a purely digital one. The only case in which digital wins out is if you need only a few copies or products, when color accuracy isn't paramount, or when you need a super-quick turnaround.
Important Options in Custom Printing
When you choose custom printing, you'll find that you take on more responsibility for the finished product than if you decide on a readymade solution. Of course, that's the price you pay for claiming creative freedom and control over your project, so in most cases, it's a worthwhile exchange. But to exercise that freedom and respond creatively to that responsibility, it's important to know what your core options are with custom printing. So, let's look at those right now.
There is a vast range of papers and cardboards available for custom printing. This includes coated and uncoated paper stocks, paperboard, corrugated cardboard, as well as different weights, colors, textures, and specialist options such as gold, silver, and holographic papers.
It's important to select the correct type of paper for any custom printed project. The finish can vary from high gloss or matte art paper coated on one or both sides to offset "wood-free" papers. Your choices will depend on your project. So, just as a few quick examples:
For a hardcover art or coffee-table book, you might choose gloss art paper wrapped over 2.5 mm grayboard for the cover, textured colored stock for the end papers, and matte art paper for the interior pages.
For a trade paperback novel, you might opt for 250 gsm / 169 lb matte art paper for the cover and 80 gsm / 54 lbs text offset paper for the interior pages.
For a luxury custom rigid box, you could select a varnished black kraft paper for a slick, high-end look on the outside and textured paper as an inner lining, with 2.5 mm grayboard for the core structure.
If you're designing a pack of game cards, then 280 gsm / 103 lb black core paper or 350gsm / 130 lb coated paper for printing could be ideal.
For a game board or a jigsaw, 2.25 mm ESKA blueboard wrapped with varnished matte art paper would look good.
These are just a few examples. Other choices would be possible for each of the above projects, and if you were printing, say gifts boxes, retail boxes, playing cards, flyers, leaflets, brochures, catalogs, or calendars, say, then you would select from a wide range of papers depending on your specific project needs.
Digital and offset print processes both use standard CMYK inks and toners. The CMYK color space renders good quality reproduction and is perfect for most general printing applications. But if you have a high-end or specialist project which requires unusual and near 100% faithful color reproduction, offset also offers you the possibility of using the Pantone color system for increased range and accuracy.
Custom Book Binding Options
If you're printing a book, a brochure, or a catalog, for example, custom printing allows you to select from an array of binding options. At QinPrinting, we offer a comprehensive set of book binding possibilities:
You may also choose dust jackets, slip cases, and other accessories such as headbands and marker ribbons.
To make a custom printing project really stand out, you can choose further special processes and techniques.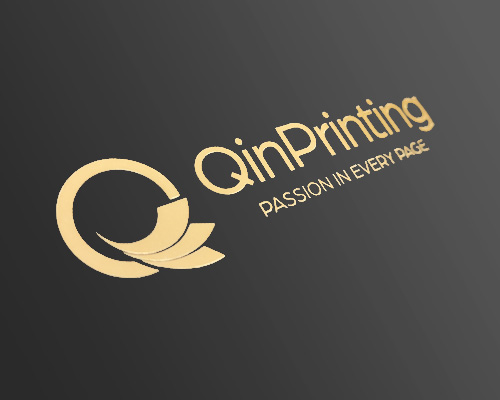 Foil stamping is a relief printing method where dried inks or metallic foils are stamped onto the surface.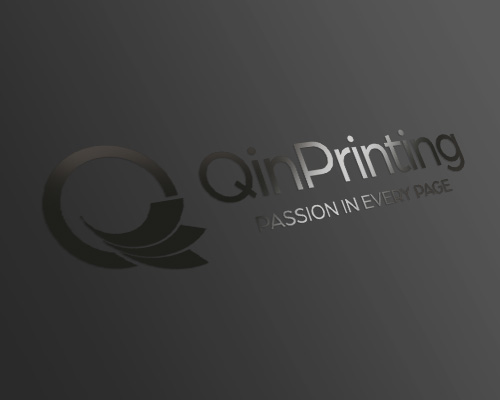 Spot UV is a process that applies a coating to a specific part of a surface. For example, the title of the cover of a catalog. It helps to emphasize a design element by adding a contrasting finish.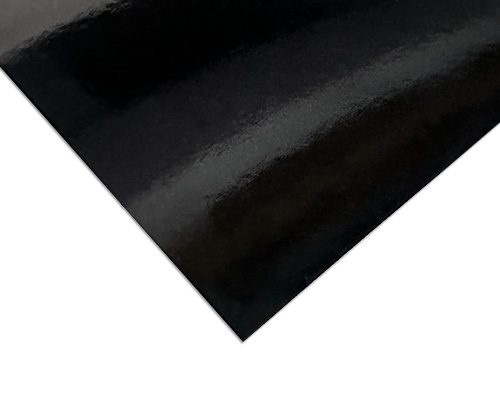 Lamination protects the print from scratching, scuffing, and moisture. It also improves the finish and looks of the project.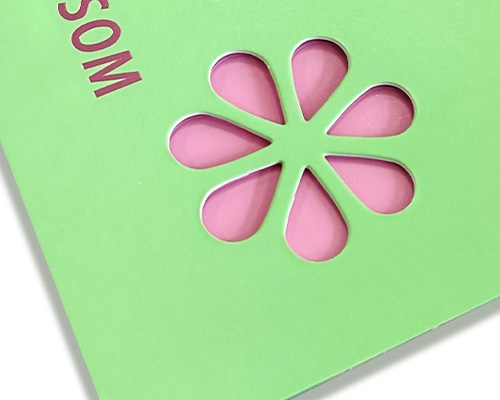 Die-cutting is where the material is cut to a specific shape. This can be anything from a label to an entire book. It is commonly used for custom printing projects, such as presentation folders, and paper boxes.
Custom Packing, Storage, and Shipping
Once your custom print project is complete, we can provide individual packaging. This can include shrink wrapping, plastic bag, and mailbag insertion, individual cartons and boxes. We can also offer temporary free storage in our warehouses until you're ready for the delivery of your products.
Commercial printing services are an excellent option for businesses large and small, independent creatives and entrepreneurs, and non-profits, as they offer a wide range of advantages and can produce high-quality results which can't be mirrored in a purely digital environment. Offset commercial printing is cost-effective for larger print runs and offers a great deal of flexibility and choice in the design process and the range of papers, binding styles for books, customizations for packaging solutions, and a full range of services for board game development and production. When choosing a commercial printer, it's important to consider the cost of the printing services, the cost of design support, and any additional services you may need. Over the last 25 plus years, we've built up a global reputation for excellence, unbeatable pricing, and fantastic customer service. Get in touch today to discuss your commercial print needs and we'll help you draw up the best plan based on your budget.