An Introduction to Shipment Packaging Methods
At QinPrinting, we know that our responsibility for good practice and excellent customer service doesn't end when the printing press stops rolling. That's why we go the extra mile to make sure that your products are packed safely and securely and shipped to you by the most efficient, effective, and economical means. We offer a range of shipment options, including:
International shipment by sea followed by local truck or train shipment
International air shipment followed by local truck shipment
International courier services operated by FedEx or DHL
Shipment by sea followed by courier service operated by UPS ground or FedEx in the US, Canada, Australia, and many other countries worldwide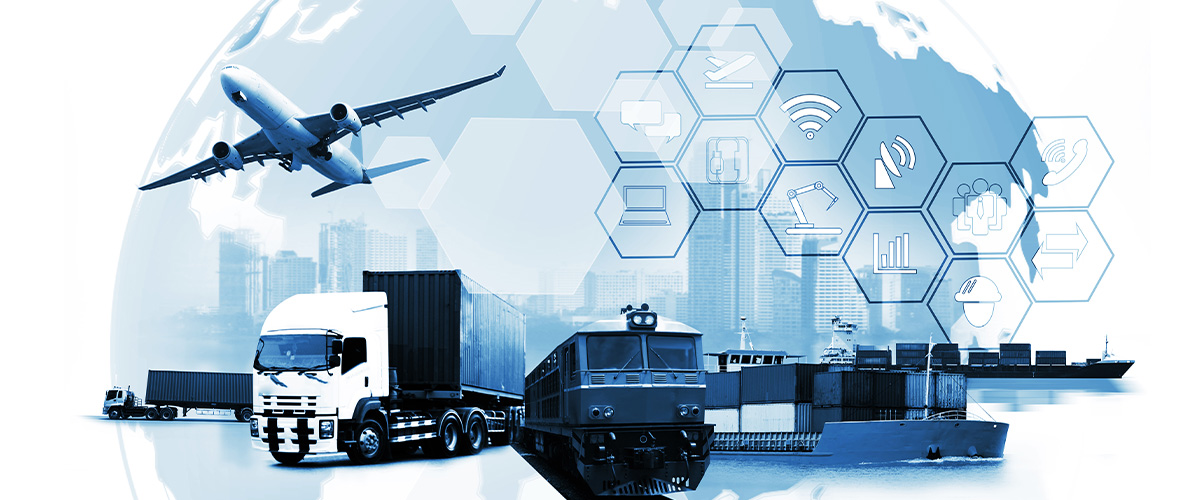 Packaging Methods for Each Shipment Option
We'll explain below in more detail how all this works, but in summary, we deploy different packing methods for each type of shipment. As you'll see in the more detailed section further down the page, we also take into careful consideration the number, size, weight, and type of products when making the final decision with you about which packing and shipping method to use.
For international shipment by sea followed by local truck and train shipment we'll pack your products into sturdy sealed cartons loaded onto pallets.
With international air shipment and international courier services operated by FedEx or DHL, again we use robust cartons and also add filler materials—such as foam, "packing peanuts" and bubble-wrap to protect your products from damage due to slight movements during flight, particularly takeoff and landing. We can also add special corner protectors to the cartons to support the rigidity and integrity of the boxes in transit.
For international seas shipment to the US, Canada, and Australia, followed by UPS courier or FedEx delivery, we use the same methods as for international air shipme
Packaging Materials and Size
Most product packaging comprises cartons and pallets. We choose a robust carton material to safeguard the products adequately. We use fumigation-free pallets (which are special pallets not requiring fumigation) to make the transit faster and more efficient.
The standard carton dimensions we use are 320 mm x 245 mm x 245 mm.
The most common pallet sizes are 1200 mm × 1000 mm, 1000 mm x 900 mm, and 900 mm x 900 mm. The loaded pallet height is typically less than 1250 mm.
If your product does not fit into one of our normal packaging sizes, we will design a custom package for you.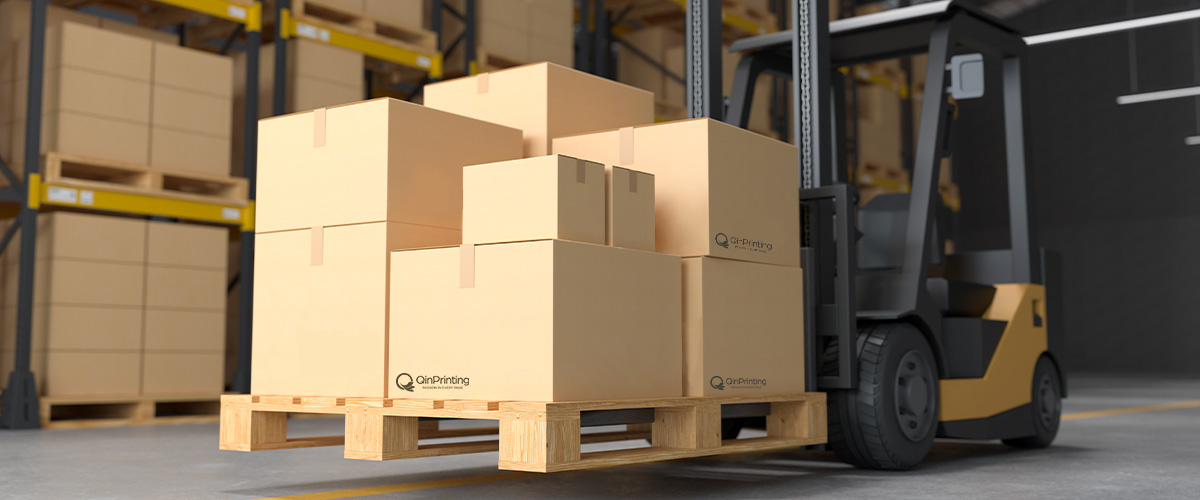 Additional Packaging Services
Create the most cost-effective shipping option for your needs with a customized solution, including pallet and carton dimensions and labeling based on your specifications. Extra safeguards we can offer include PE foam, bubble-wrap sheets, sponge, and anti-collision protection corners. Shipment packages play a huge role in the success and safety of the shipment process.
The following is a detailed shipment guide to explain the different packaging methods we use for shipping:
Air Shipment Packaging Methods
Air shipment is a cost-effective solution because it conveys items in bulk and so it saves both money and time. Below, we'll introduce the basic packaging method and the custom packaging option and discuss the best applications, advantages, and disadvantages of each to help you choose the right solution.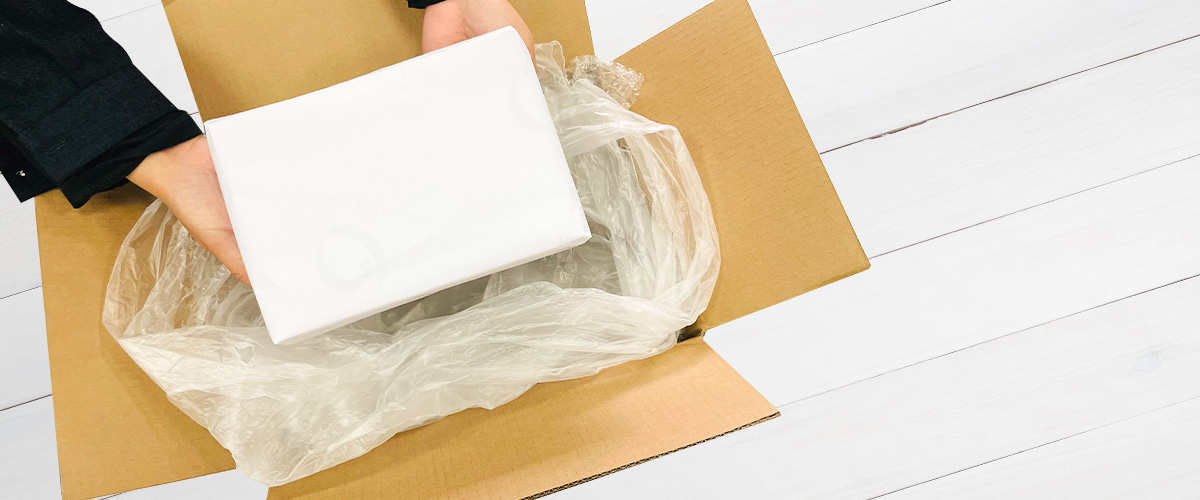 In the basic package method, the products are packed in cartons. The carton size is selected based on the following three parameters:
Product size
Product weight
Product type
We select the carton size after taking these three criteria into account. Each box typically weighs around 16 kg. However, if the merchandise is substantial, the containers may weigh up to 20 kg. These limits ensure both the safety and well-being of our carton handlers and the integrity of your products during packing, handling, and loading.
Material and Size of Cartons for Basic Packaging
The cartons used in the basic packaging process have up to five layers of material to make sure the carton is sufficiently robust. This is the list of material layers that we use in our cartons:
200 gsm Brown kraft paper.
140 gsm B-flute corrugated paper.
50 gsm Cardboard paper.
140 gsm E-flute corrugated paper.
200 gsm Brown kraft paper.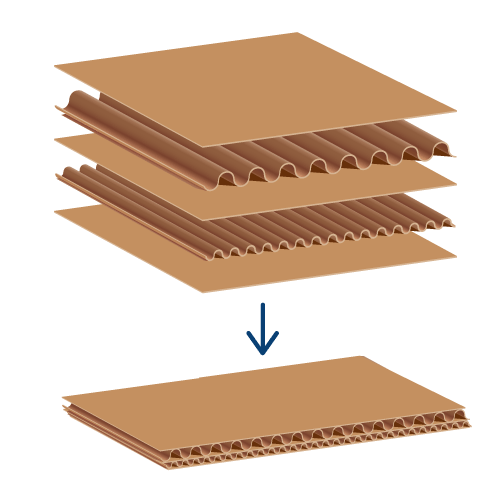 With the combination of all these materials, basic packaging cartons are a truly strong, protective, and resistant solution. are made strong enough to protect the products. The most common dimensions for a carton are 320 mm x 245 mm x 245 mm.

Details of the Basic Packaging Method
To begin, we wrap your products individually in a layer of waterproof wrapping paper to protect it from humidity. This waterproof paper also protects the product from dust and airborne contaminants.
Next, we put the product in a plastic bag to ensure complete protection against water, dust, grit, dirt, and other foreign bodies. Only after the products are securely wrapped, do we place them in the cartons.
We load them into the cartons with care, making sure to leave as little extra space as possible and in-filling any leftover spaces to stop the products moving or rubbing against each other during handling and transit.
Then we seal the boxes with strong adhesive tape before adding labels. We position the labels on at least two sides of the carton to make sure that they can always be seen and read.
Advantages of the Basic Packaging Method
Our cartons are reusable
The cartons in the basic packing method are very robust and durable
The basic method offers a high-quality, low-cost packing solution with strong brand representation
Basic method cartons are easy to handle and lift, facilitating rapid transition during each stage of transit and supporting the health and safety of handlers.
Our basic method cartons are designed with easy stacking and storage in mind
Snug-fit stacking also saves space in the warehouse
Disadvantages of the Basic Packaging Method
There is only a limited size, weight, and type of product that you can pack into these cartons we use for the basic packaging method. Unfortunately, if you have products with high weight and large size you cannot choose this option to cut costs. You'll need to opt for premium solutions.
While unlikely, there's still a slight risk that the products and cartons might get damaged or affected by humidity during transit if there are unexpected delays or unforeseen conditions.
Sometimes, the cartons used are needed so frequently that we need to restock them to keep the packaging process going.
Besides the basic packaging method, we can also fulfil specific needs with a customized packaging solution. This is the method we recommend if you have either outsized or especially delicate products to transport. Our customized packaging solution allows you to determine every detail and is the safest, most secure way to pack goods for transit by land, ait, or sea.
Details of the Custom Packaging Method:
With the custom packaging method, you can choose and design the size and shape of the cartons, the number of products which we pack in each carton, the weight of each carton, and we'll add your customized stickers and labels which may also—besides conveying essential information—be branded with your colors and logo.  We'll also use one or more of the following special materials to add extra protection both to the carton and its contents: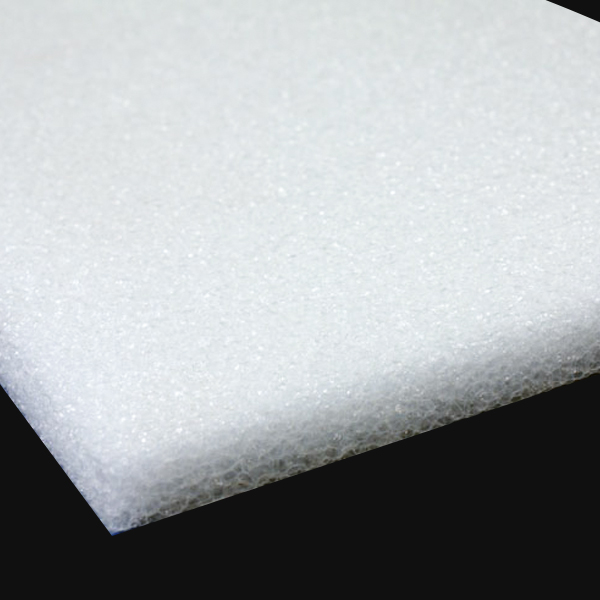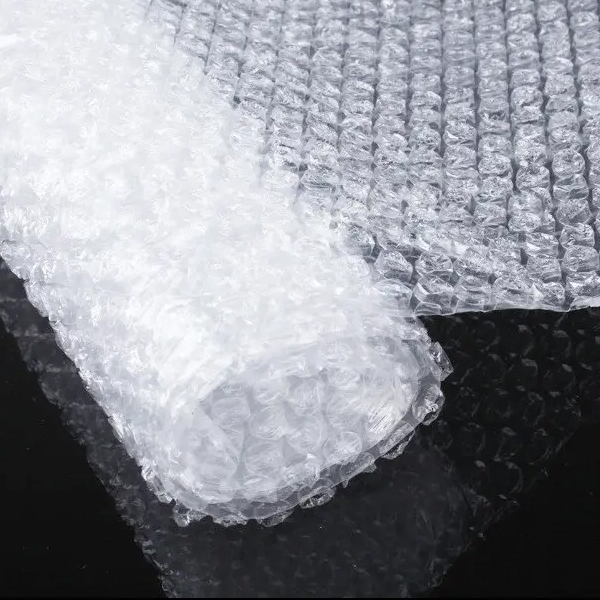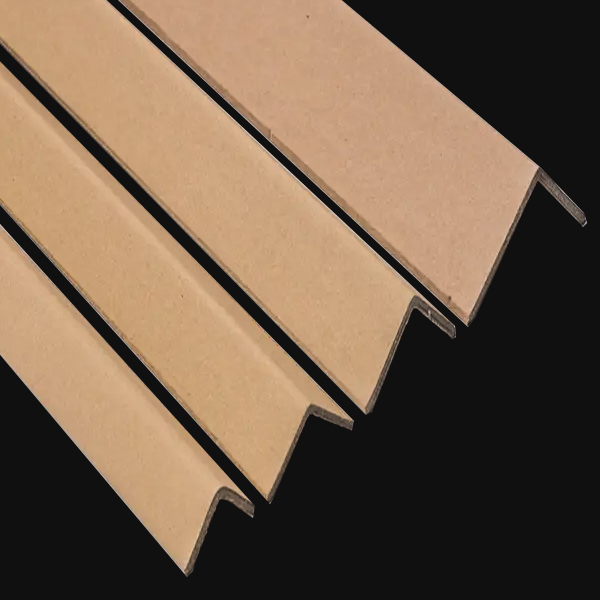 And if you need even further precautionary measures, then we also use corner protectors to protect all corners of the box.
Advantages of the Custom Packaging Method
Top security during handling and shipping
A professional look
Personalized to you and your customer's needs
Designed to promote your brand
Disadvantages of the Custom Packaging Method
It's time-consuming compared to basic packaging.
Custom packaging is more expensive
Sea Shipment Packaging Methods
The basic and custom packaging methods for air shipment are similar to those for sea shipment, with the following specifics: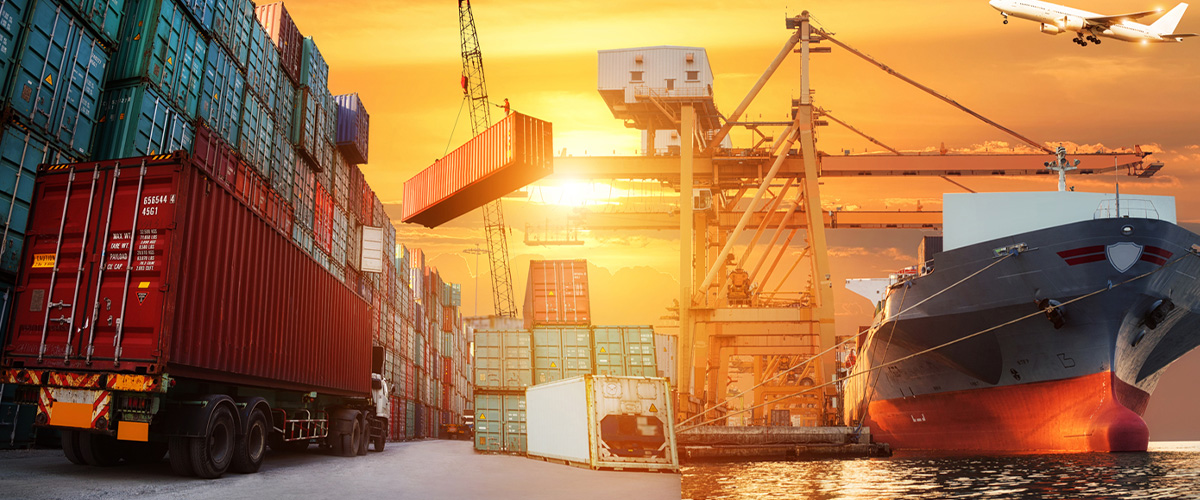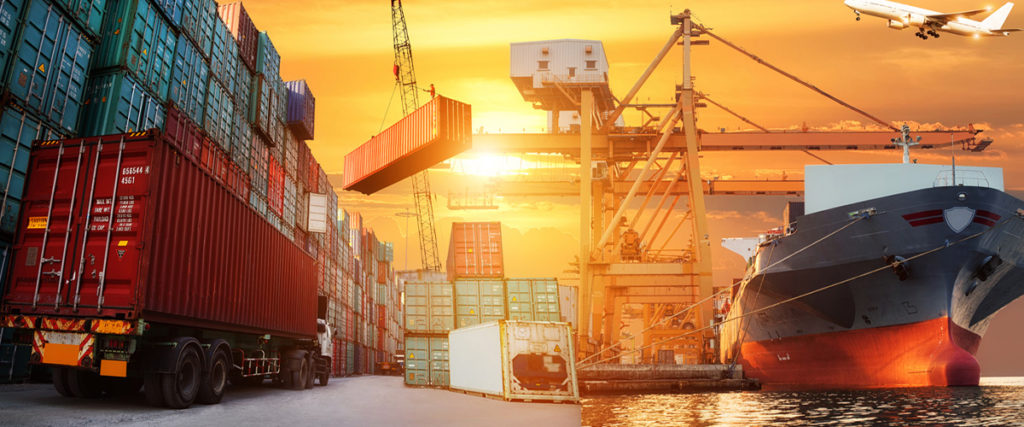 Sea shipment is by a container loaded onto the ship, with the contents then transferred to a truck for onward travel to the final location in the destination country. We use carefully packed and sealed cartons loaded onto pallets which are then loaded into the containers.
If your order contains enough products to fill a container, we will ship them in a dedicated container to the destination port. They will then be transferred from the destination port to the delivery address by truck. 
If you aren't enough products to fill a container, they will be loaded into shared containers which include products for other companies, too. Everything is clearly labeled and loaded in a mapped order so that nothing goes astray or gets mixed up. On arrival at the destination port, our specialist forwarder will check the consignments, separate them, and make sure they are loaded onto the correct truck for onward transit.
For certain products which can be packed and shipped "loose", we'll load them into shared containers which will then be checked and organized by our forwarder before being delivered to their final destinations by UPS ground or local express courier. These goods are packed in cartons but not loaded onto pallets. 
There is no added risk to your products and no disadvantage to you if we load them in mixed containers. In fact, there are advantages, such as cost and time savings. The protocols for receiving, checking, and forwarding the packages on arrival in the destination port are well-established, reliable, and streamlined.
Pallets for Packaging and Shipment
The pallets that we use in our shipping process are made of plywood and man-made board. So, there's no need to get a fumigation certificate to import to the US and other countries. Our pallets are high quality and can support up to 1000 kg of load.
Our pallets come in different sizes and each has a maximum number of standard cartons that can be safely loaded onto it
1200 mm x 1000 mm pallet: 60 standard cartons loaded in four layers of 15.
1000 mm x 900 mm pallet: 48 standard cartons loaded in four layers of 12.
900 mm x 900 mm pallet: 36 standard cartons loaded in four layers of 9.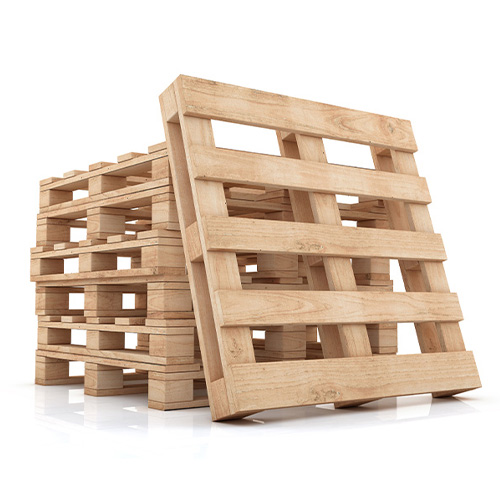 Once the pallets are loaded, we add an extra plywood board to make sure the cartons are secure and impact-resistant during shipping. Next, we add your labels to all sides so they can clearly be seen from any direction. Then we wrap plastic film around the entire load and secure the complete package with strong polyester straps.
If you're ready to explore your options for the basic or the custom packaging and shipping methods at a price to suit your budget, we should talk. Get in touch to discuss your needs or ask us for a no-obligation quote.