We introduce our beautiful, comprehensive, and free paper sample manual with helpful advice on how to get the most out of it to make sure you make the best choices for your print products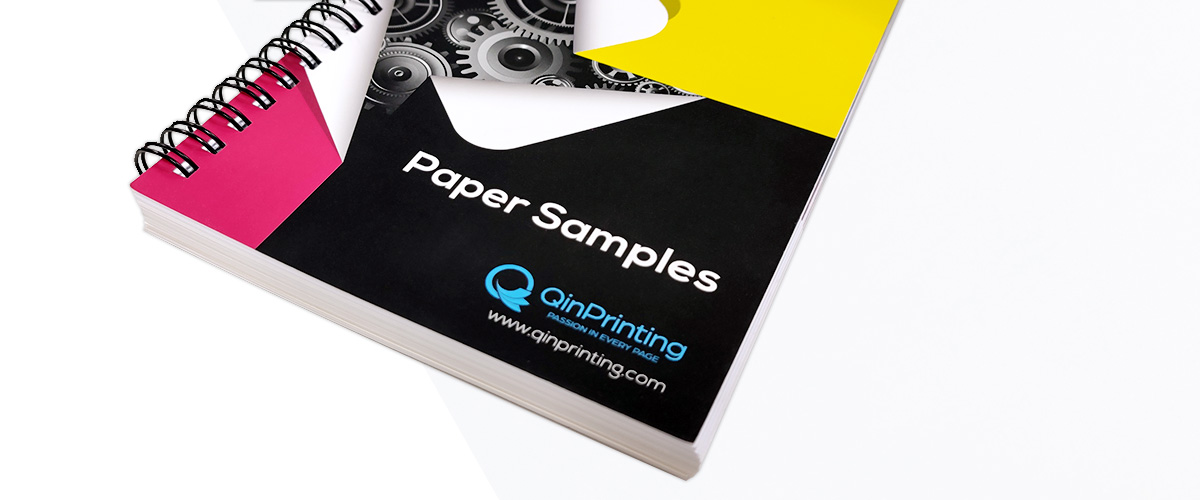 Paper is material; it's tactile as well as visual. Now, you can see and touch all our paper stocks for yourself before deciding which is best suited to your print project. Our paper samples manual is a carefully curated and beautifully bound book which showcases all our stock papers, along with special surface finishes, and in a range of popular weights. It's the ideal resource for independent creatives, marketing departments, publishers, print designers, and anyone else with an interest in high-quality paper and print products.
What Does Our Paper Sample Book Include?
Our paper sample book includes examples of all our current paper stocks and weights. Each sample is clearly labelled and we've printed both an image and text on part of it so you can get an accurate understanding of what your finished print project will look like. We've also included our high-end finishing options such as soft-touch lamination, embossing, gold and silver foil stamping, and spot UV coating. Here's a helpful breakdown of what you'll get:
Includes beautiful, clean samples of all paper stocks, weights, and special finishes currently available from QinPrinting
Labeled page samples detailing the name and weight of the stock
Partially printed with both an image and text to demonstrate the final print quality
We use the same image and text throughout so that you can accurately compare the papers
Includes samples of the most popular paper choices such as uncoated offset paper, C1S, gloss and matte coated paper, and more
Includes a range of paper weights for each sample from 80 gsm to 300 gsm
Our paper sample manual also includes gloss lamination with gold foil stamping, matte lamination with gold foil stamping, matte lamination with spot UV, matte lamination with embossing and matte lamination with debossing examples
How to Use the Paper Sample Manual
We advise that you take your time to choose the right paper or papers. So, once you receive your samples, go through them all one-by-one. Touch them, get a sense of their texture and weight under your fingers. Flip between the stocks that most interest you to make a careful comparison. Look at the way different papers "take" the print. Think about both image and text. Consider the weights and how that will influence your final product depending on the number of pages and binding options. Enjoy the special finishes and examine how they combine to create certain effects. Make notes, share the samples for your colleagues or design team to get feedback. If you have any questions, talk to us. We're as passionate about paper as we are about people and print. Our paper stock experts will be happy to answer all your questions.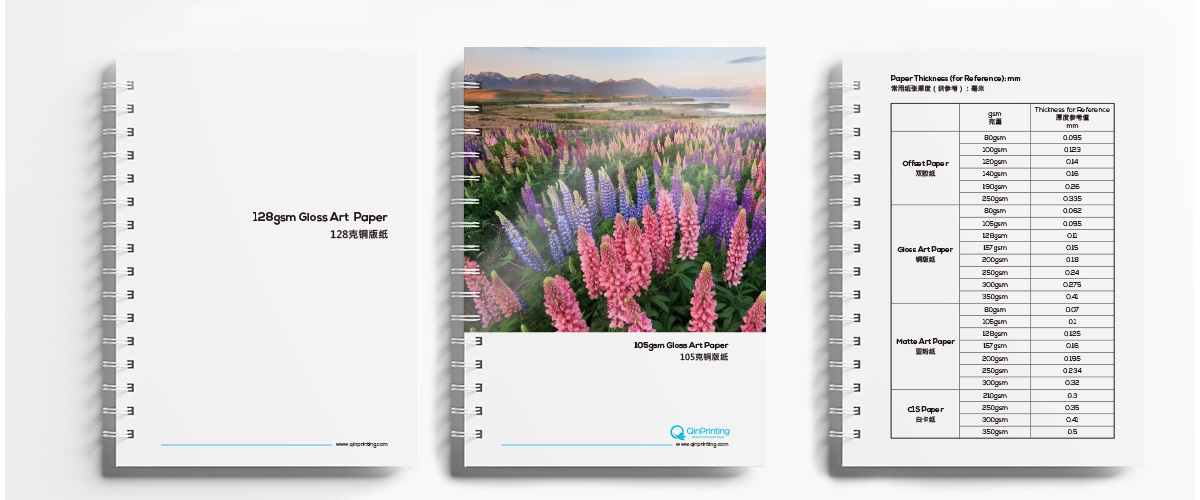 How Much Does the Paper Sample Manual Cost?
Our paper sample manual itself is free. You only pay the shipping costs from Shanghai to your address. The shipping cost depends on where we ship.  FedEx or DHL shipping costs start from $15 (US). When we ship your paper sample manual, we will also include a special printed sample which is similar as your specific printing product at no extra charge.
The choice of paper affects the quality and impact of the finished printed product, the design process, and the price. Once you've had time to browse and make notes on our comprehensive paper sample manual, the best thing to do is to talk to us. With over 25 years' experience under our belts, the latest offset printing technology at our fingertips, a vast knowledge about paper of all kinds, and a genuine commitment to customer service, we'll be happy to give you the best advice to help you choose the perfect paper for both your print project and your budget. Get in touch today for an informal chat or a no-obligation quote. We can't wait to work with you!