Everything you need for your board games, cards, or jigsaws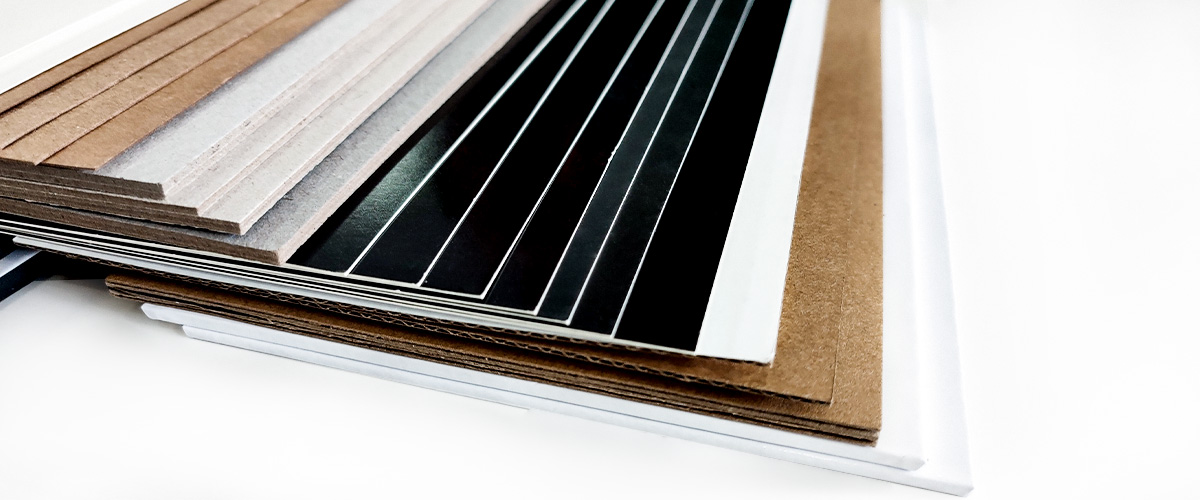 Each of the many diverse components that make up board games, cards, and jigsaw puzzles requires the proper materials. We have a vast selection of high-quality options that are suitable for your needs, whether you're thinking of the board, cards, dice, chips, tokens, bespoke figurines, custom game pieces, or anything else you might require. You can choose from an enormous selection of paper and cardboard, as well as other materials like wood, glassware, polymer, and metals, so you're guaranteed to get whatever you need for each part of your game.
Most board games involve either a traditional flat, folding, or modular board along with several other components which will be made from a cardboard substrate wrapped with printed paper. As a guide, a typical game board will be made of grayboard wrapped with 157 gsm C1S paper and then either laminated or varnished to protect the surface and bring out the colors in the artwork. Game boards are usually backed with black paper which may also be textured, for example.
Grayboard—manufactured from pressed paper, remains the most widely used structural material for game boards. It cuts precisely and is robust and adaptable to most needs. There are several grades of grayboard available from 1.5 mm to 3.0 mm.
Art Paper or Textured Paper—both high quality papers, 157 gsm art paper or 120 gsm textured paper are excellent for printing and wrapping over grayboard.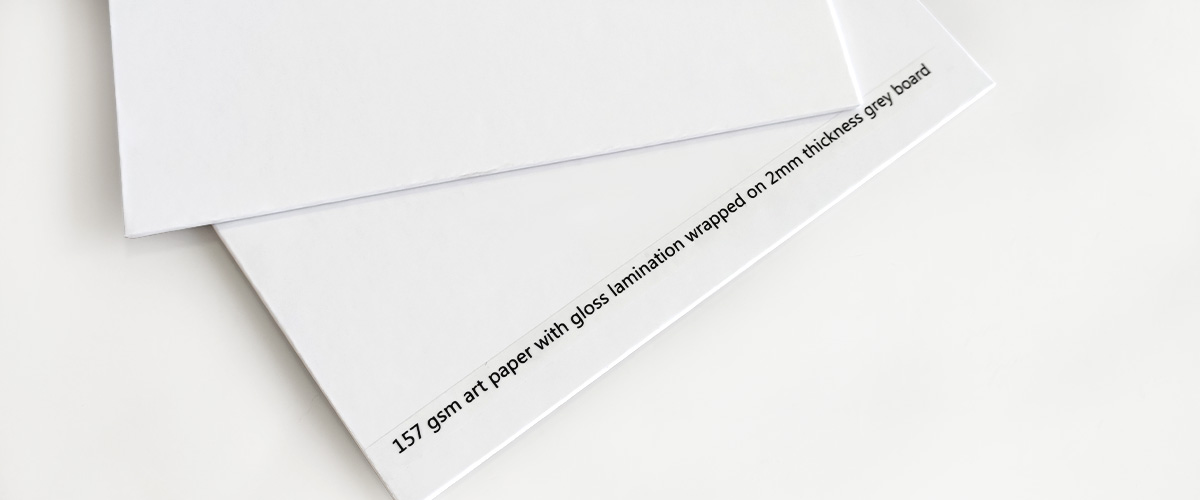 Cards of all types—playing cards, game cards, tarot cards, and flash cards—can either be made from a core wrapped with thinner printed paper stock, thicker paper, or two sheets of paper stuck together. These are the most common and effective options:
280 gsm black core paper—black core paper creates an opaque layer in the middle of the card, which blocks light from passing through, so other players can't see what you have in your hand.
300 gsm or 350 gsm art paper—this is a heavy paper stock coated for high-quality printing and it's thick enough to stop most light passing through.
2 sheets of 250 gsm / 300 gsm / 350 gsm C1S paper glued together—another option is to glue the uncoated sides of two sheets of C1S together to create a two-faced card with printable surfaces.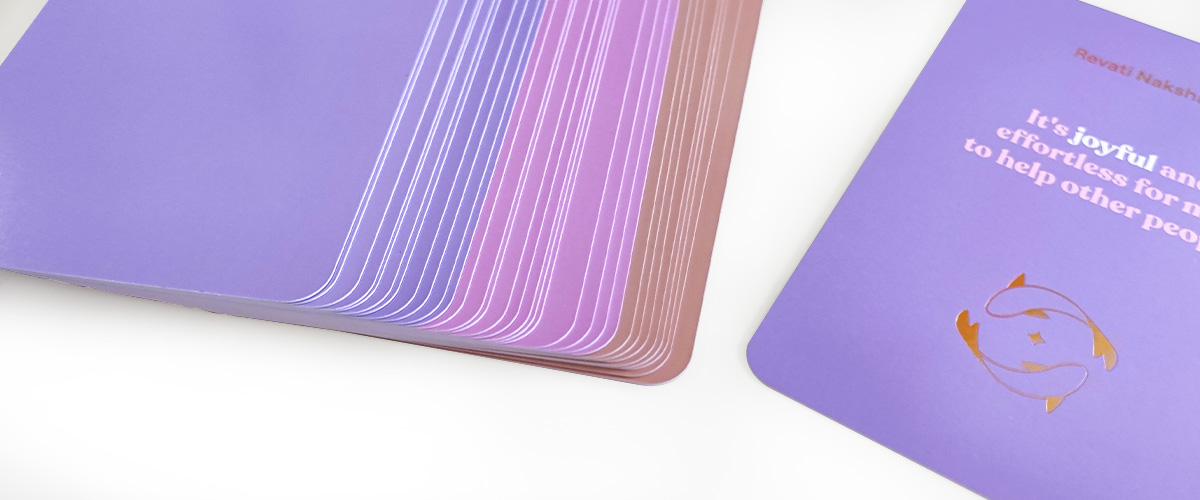 A jigsaw is essentially a core board with printed paper covering the top surface, which is then die-cut into several—from 2 to 1,000 or more—smaller pieces. We use two kinds of board to make our custom jigsaw puzzles: blue core and grayboard.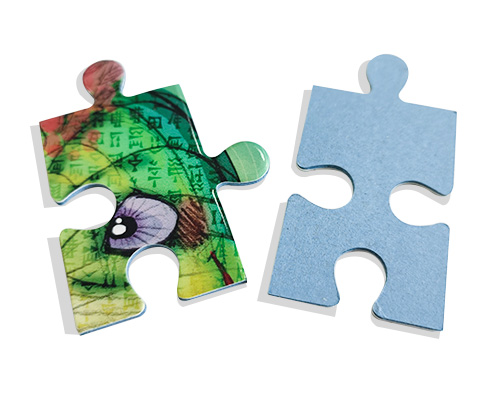 Blue core is the thinnest, but it is still robust and firm, while giving a sharper edge after die-cutting the pieces. We recommend it for adult jigsaw puzzles. 1.5 mm blue core wrapped with 157 gsm art paper is an ideal combination for most jigs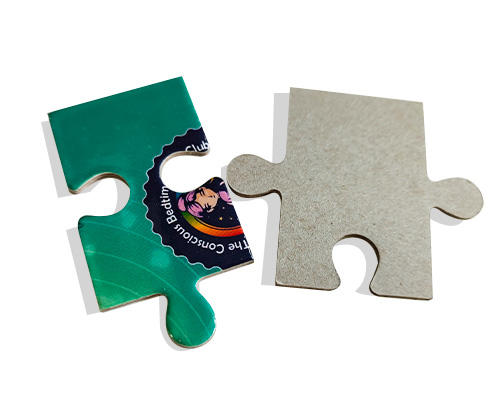 Grayboard is thicker but has a more fibrous texture, which makes it softer and avoids the sharp corners you get with blue core. We recommend grayboard for children's puzzles. 2 mm grayboard wrapped with 157 gsm art paper is a good option.
Board Game Component Materials
All board games need several components other than the board and the box. For example, dice, counters, tokens, coins, figures, meeples, standees, cards, and more. Each of these components is made of a particular material best suited to its function. These are wood, plastic (polymer), glass, and paperboard.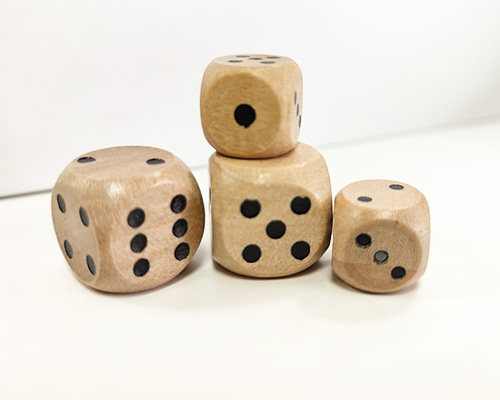 Wooden components—these include meeples, pawns, cubes, silhouettes of animals and other objects, houses, balls, dice, discs, and much more. They can be painted or stained in a variety of bright, attractive colors, or enhanced with stickers.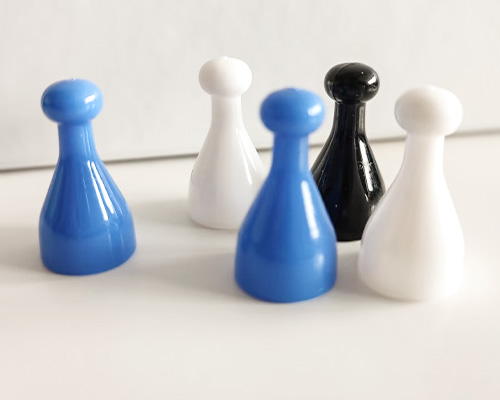 Plastic components—stands for standees, molded miniatures, tokens, poker chips, coins, trays, spinners, egg-timers, card holders, and more, along with the traditionally wooden components, can all be made from plastic.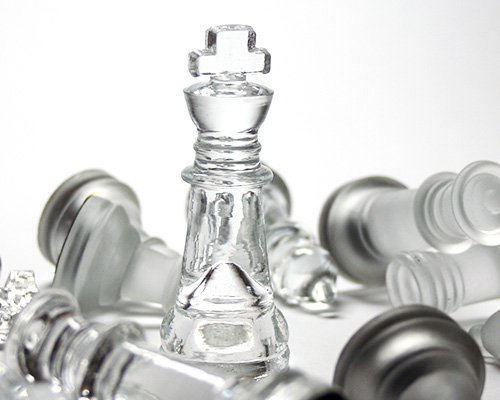 Glass components—glass lends itself to making "gems" and "diamonds", marbles, and paperweights to keep sets of cards or notes in place and you can also make glass dice, figurines, tokens and more.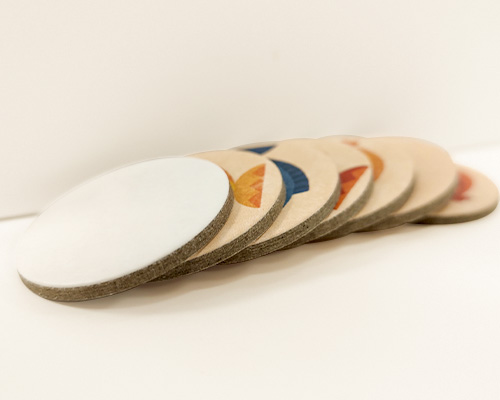 Paperboard components—aside from the board and box, paperboard is a great material for player screens, instruction cards, tokens, standee figures, spinners, and many other possibilities.
At QinPrinting, we have lots of experience and enthusiasm, the latest technology, and a genuine commitment to personalized customer care. Whatever stage you're at in your game design journey, it's never too soon to talk to us. We can help with expert advice, design templates, and a reliable quote at an unbeatable price for your project. Let's talk. We can't wait to play our part in your board game's success!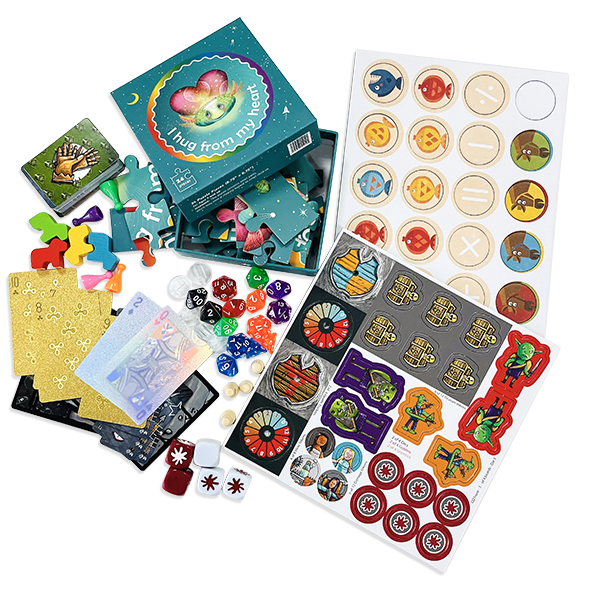 Start your board game project with QinPrinting
Explore all our different board games choices