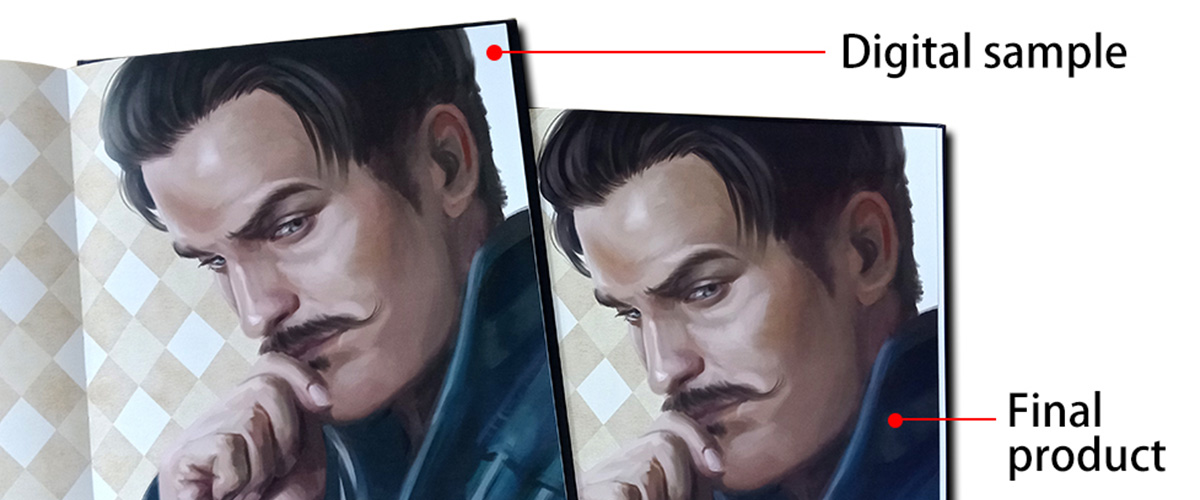 A digital sample is a printing sample that has been printed by a digital print machine, for example, an HP Indigo. The proof may be produced by inkjet, toners and other processes.
At QinPrinting we use offset printers for mass production. Our samples are printed by a digital printer. Digital printers produce a reasonable representation of color but are not accurate compared to an offset press. The digital sample is printed using digital printing paper, which is also quite different from the paper used in offset printing. A digital sample is used to get an overall idea about the final product. It shows the basic layout, text and image sizes and positions. A digital sample will also be a guide to the final thickness of the project once folded. It is important to bear in mind the limitations of digital proof. If color accuracy is very important then hard proof or offset printing samples offer a much better option.
What Types of Printing Products Are Digital Samples Suited For?
Digital Printing Sample Advantages and Disadvantages
A digital sample is relatively cheap and quick to produce. It can be printed straight from the computer or print file. These samples are often produced so different departments and personnel and can comment and mark them up. This is an advantage over PDF proofing, for example. It is easier to read and mark a printed sheet than a file viewed on screen. Several digital printed samples may be produced as the job progresses until it is ready for the next proofing stage. The main advantage of working this way is that costs can be kept down and alterations easily made. Changes to text, image, and graphic sizes and positions can easily be implemented at this stage. It is more expensive to make changes further in the process. Digital samples may also be used for offering customers different design options before submitting the final print files.
A digital sample provides a reasonable idea of color but does not reproduce it as accurately as other methods. The paper used is generally standard inkjet paper. This is unlikely to be similar to the final paper stock chosen for the printed job. The main disadvantages of a digital sample are less accurate color reproduction and the fact it uses a standard paper stock. It is not a proofing system that can be used for color matching on the offset litho press. Digital samples are commonly produced before other proofing methods are used further along in the production process.
Digital Printing Sample vs Offset Printing Sample
A digital printing sample is perfect for a quick, low-cost proofing option to give an overall visual guide to a printing project. It is also ideal for the initial stages of the printing project while alterations are still being made. However, it does have limitations and other proofing options may be also utilized in the process. These could be hard proofs or an offset printing sample.
The most accurate method of proofing is an offset printing sample or machine proof. An offset printing sample is produced using the printing plates and printed on the same presses that will produce the final job. It also uses the exact paper stock chosen for the project. This is particularly important if the paper stock is uncoated, tinted or has some other unusual characteristic. The color appears differently on varying stocks, particularly if they are uncoated. If special Pantone inks are chosen for the final job an offset printing sample will use the specific inks. Therefore, an offset printing sample is a very accurate reproduction of how the final job will appear. If color accuracy is essential, or the job has a high value, then an offset printing sample is important.
Normally only a few pages will be proofed using this method and hard proof will also be produced with the complete layout. The offset printing sample shows the customer exactly how the colors will be reproduced and how affected they are by the paper stock chosen. The hard proof is then used to check the complete job for text, images, and graphics.
Every printing job needs to have its proofing methods chosen depending on several factors. These can be budget, time constraints, the value of the job and color accuracy required.
Every proofing method has different costs attached to it, so it is important to speak to QinPrinting before commencing the project.
We can advise you on the best proofing methods for your printing project. This enable us to produce it to the highest standard and as cost-effectively as possible.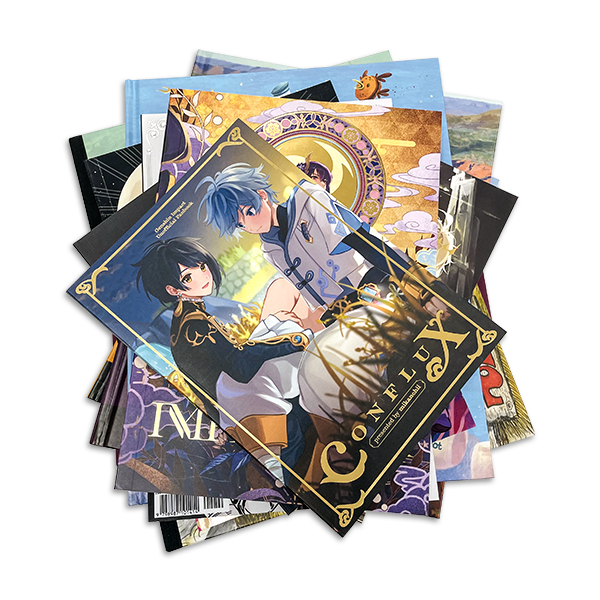 Start your printing project with QinPrinting
Explore all our different printing choices