Our custom printed packaging solutions — developed from your unique structural design and artwork — elevate your brand, enhance your customer's experience, and boost sales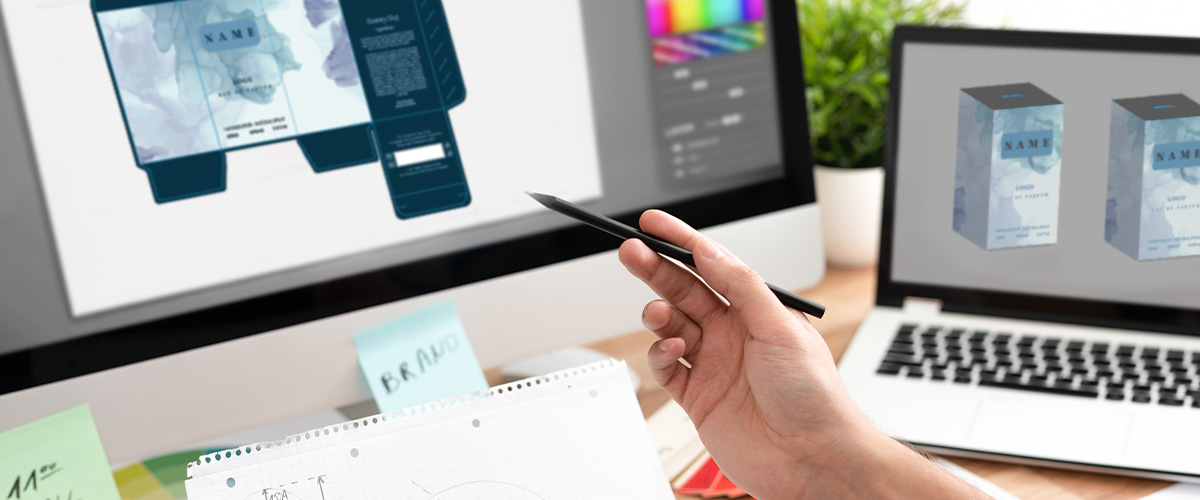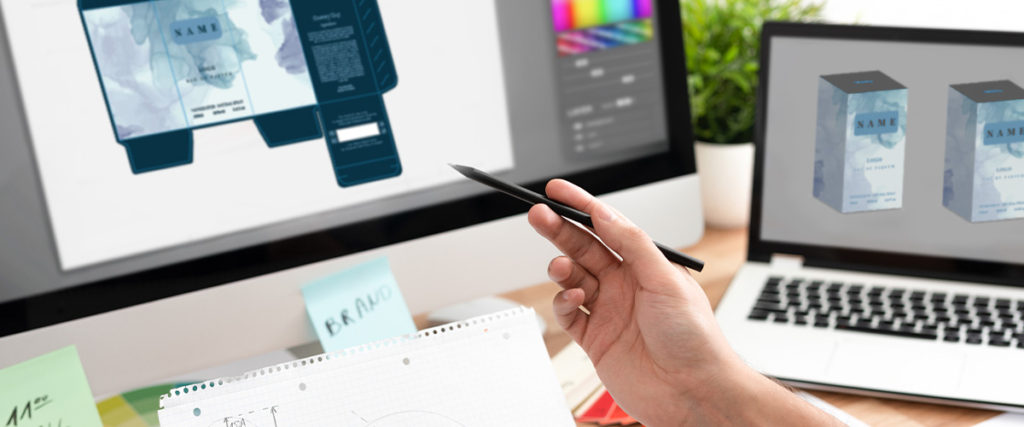 In today's hyper-competitive market place, unique branding and customized box artwork design are vital to your business's success. Our packaging products help your business to improve brand recognition, enhance user experience, and drive more sales. All our outstanding printed boxes are customized to your products and your target customers. They communicate your marketing messages, appeal to your targets, and give unforgettable unboxing experiences. A QinPrinting packaging solution is more than just a box: it's a powerful combination of artistic design, innovative engineering, and marketing which boosts customer retention, encourages organic brand advocacy, and can represent an excellent return on investment.
When you choose to work with us on your box artwork design, our expert team will collaborate with you and your designers at every stage of the process. We offer free design consultation and advice, custom-made templates and dielines, detailed file checking and more. We strive to make your experience enjoyable and easy while making sure that your custom box artwork design is eye-catching, effective, practical, and on-message.
Your dedicated expert consultant will guide you through paper and other materials choices, style and structural design, your choice of surface finishes, and special treatments such as soft-touch lamination, spot UV coating, embossing, debossing, and foil stamping, for example.
At QinPrinting, we want you to be 100% satisfied with your completed packaging solution, so we'll always collaborate, listen with care, offer a variety of options, and provide you with whatever proofs, mock-ups, and physical samples you need to approve your design with confidence before you move into production.
How We Support Your Custom Box Artwork Design
Unlike many offset printers who specialize in custom packaging products, we offer a full artwork design support service which includes: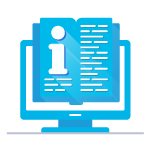 Online resources and guides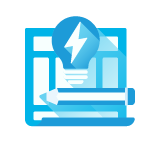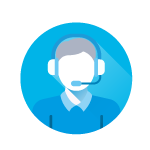 Individual expert advisors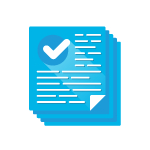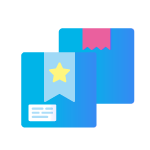 A range of proof, prototyping, and physical sample options
In the first stage after you decide to work with us, you'll enjoy a detailed consultation and evaluation with one of our experts to discuss your needs, ideas, and budget. Your consultant will help you choose the best options based on your budget and finalize a design and production plan.
In the next step, we'll agree on materials, structural design, printing choices, and more before we generate a custom-made dieline template for you to use to design your artwork. During this process, you'll have access to as much support and advice as you need.
Once your box artwork design is complete, we'll check all your files with care. If we find any issues, we'll explain what they are and help you fix them. Once your files are "print ready", we'll create and send you whatever proof, prototype, or sample we've agreed for your approval.
Finally, we'll print and manufacture your boxes. Then, they'll be quality-controlled before we package and ship them to your chosen destination.
Our Unique Custom Template Service
One aspect of our design support which our customers most appreciate is our unique custom template service. Based on the information available on our site and a consultation with an expert advisor, you can select the size, style, materials, inserts, finishes, fastenings, and accessories you'd like for your box. We'll then provide you with a custom dieline template to which you need only add your artwork.
How to Work with Your Custom Template
We recommend that you use Adobe Illustrator to create your box artwork designs. However, the process is similar in several other high-end applications. Once you have your template, it's straightforward to work with it by following these four simple steps:
1. Open your custom template in Adobe Illustrator. Once you've opened it, you can preview it if you like, and then work with it as you would any other .ai file.
Leave the template in its own layer. Open a new layer or layers for your artwork. The template must always be the top layer.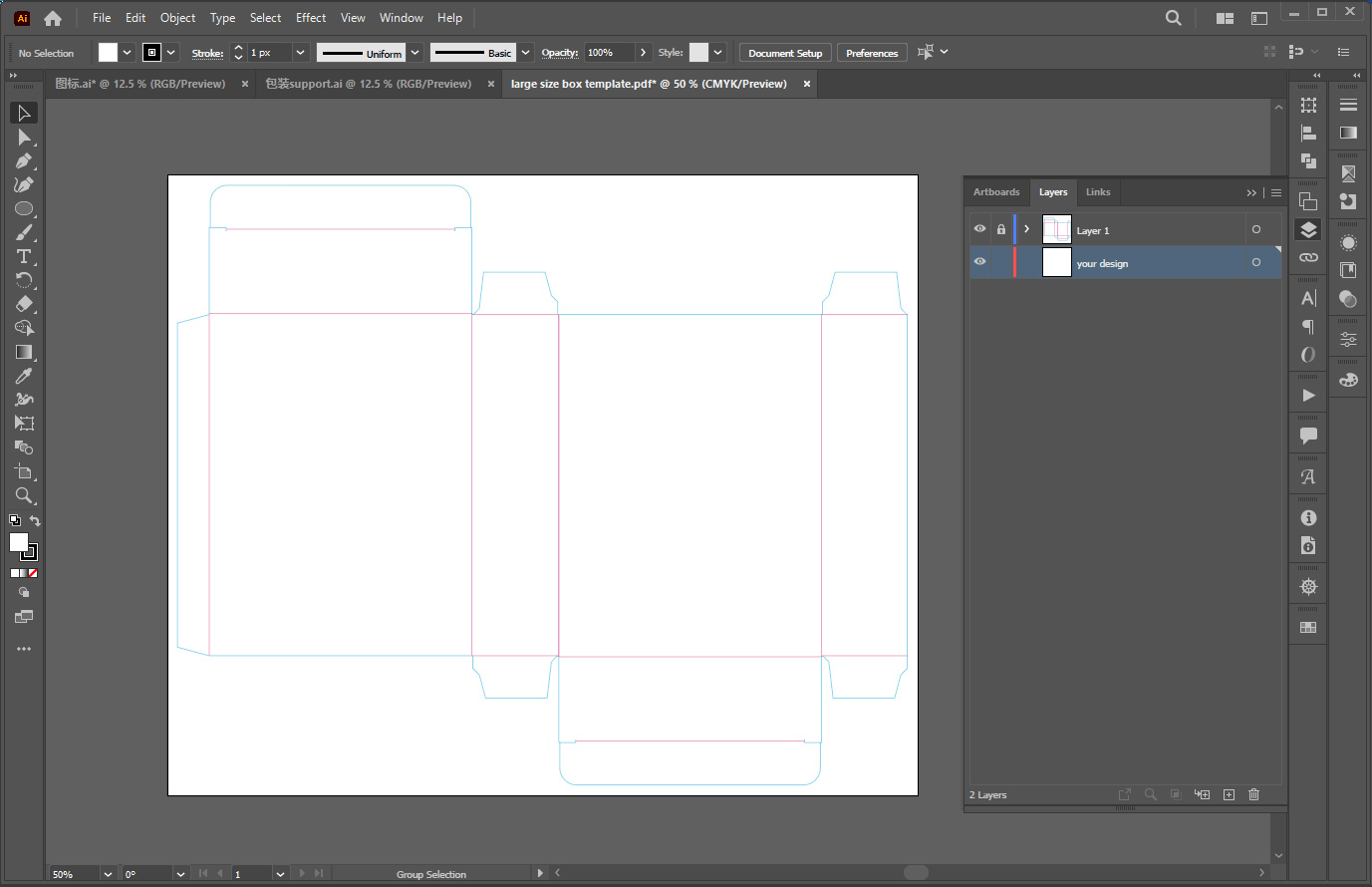 2. Now, you can create your box design artwork. Remember to extend your artwork to the cutting edge with 3 mm of "bleed". This is very important. It makes sure that your printed design fills the space right to the edge without a marginal white area.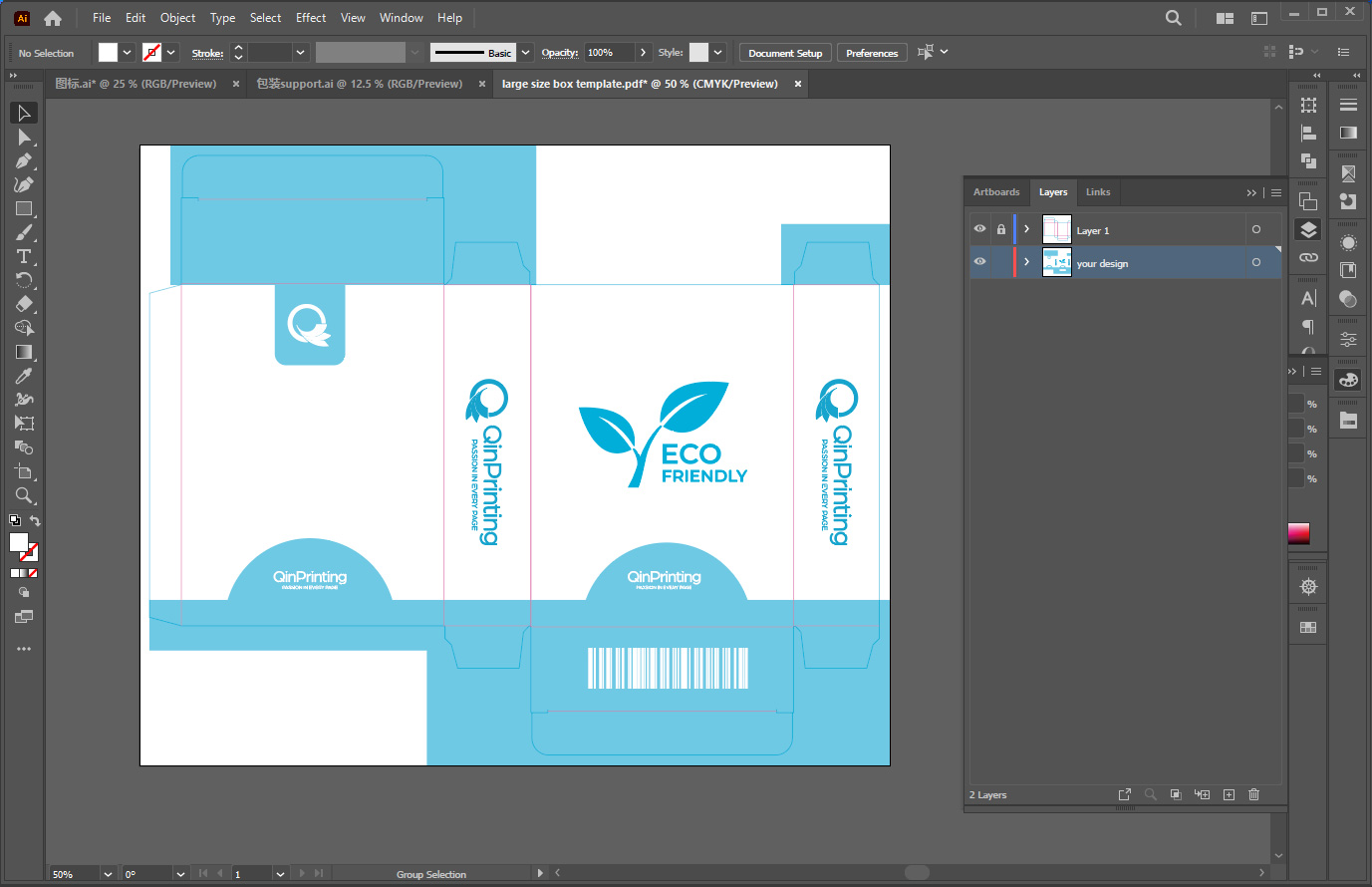 3. Once you've completed your artwork and you're happy with the results, check that it's accurately mapped onto the template and extends to the bleed line where appropriate. Then, you can export your files for printing. Remember to leave the template layer on top and choose high-quality print resolution when you save your files. Save your files in PDF format.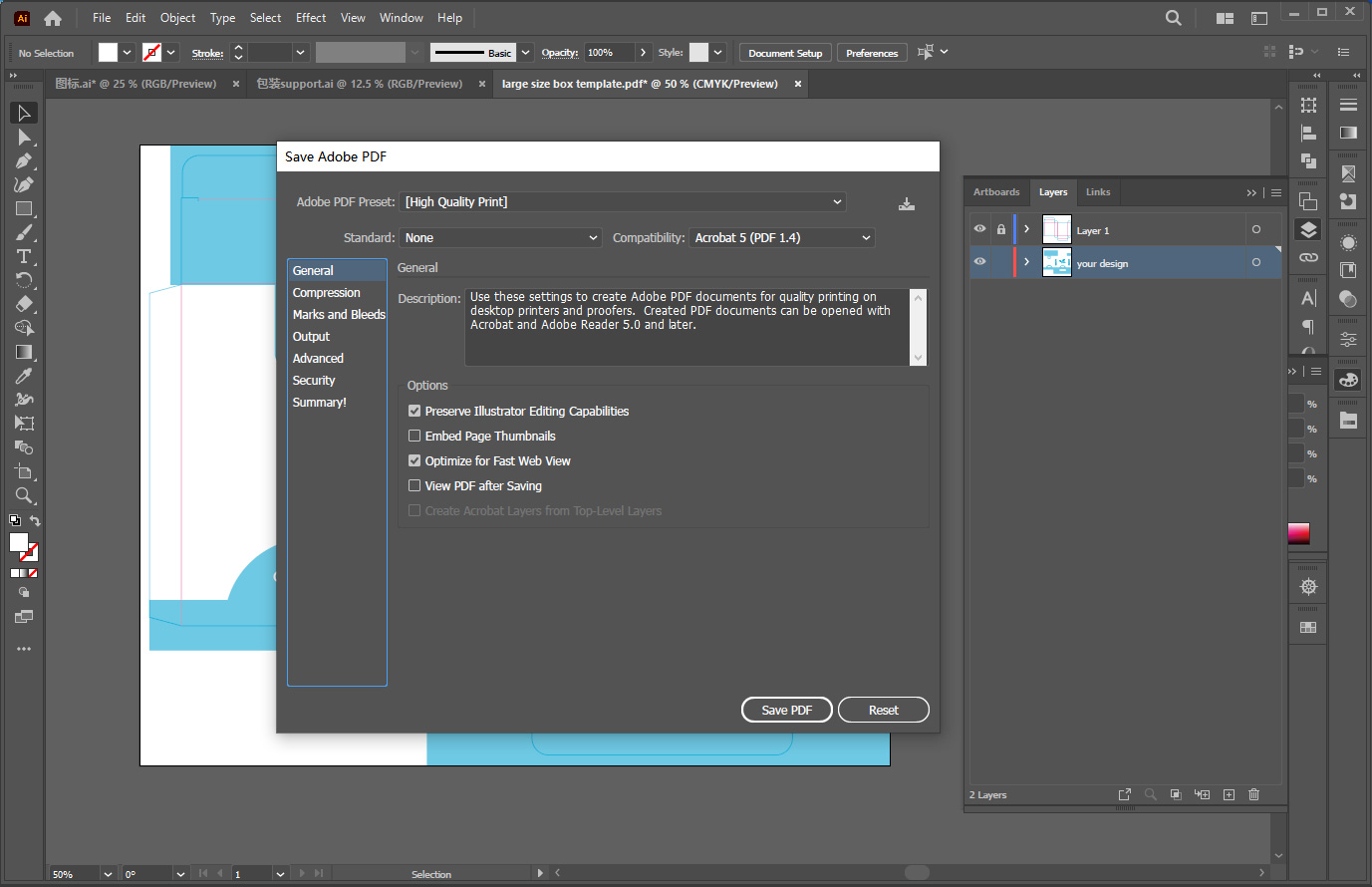 If there's anything you're not sure about once you get your template, just get in touch with us and we'll be happy to help. Now, let's look at our more specialized top tips to get the best from your template and generate a perfect box artwork design.
Top Tips for Excellent Custom Box Artwork Design
If you are outsourcing your box artwork design to a third-party professional, they should know and understand all the requirements for offset printing. But if you're doing the artwork yourself, you may find the following tips helpful.
When using images that you can't create as vectors — such as photography or fine art reproductions — make sure to design and export them in high resolution. That means, at least 300 dpi.
Always create logos, text, and any areas to be treated with special finishes such as embossing, debossing, or metallic foil stamping, as vectors as it will give the best results in print.
Before you begin your artwork, set the color space to CMYK rather than RGB and make sure that you export your files as CMYK, too.
Remember to use separate layers for your template and for each of your other design elements. For example, when adding artwork for special treatments such as spot UV, foil stamping, or embossing, each new element must be in its own layer. 
If you've chosen to create your own dielines, remember to specify their orientations depending on whether it's the inside of the outside of the box.
When your box artwork design is complete, export it in high-resolution PDF format.
If you have any doubts or difficulties while preparing your box artwork design — with or without one of our templates to guide you — please talk to us. Our expert team offers round-the-clock support to all our customers and will happily collaborate with you or your designer to resolve any issues and make the process as straightforward as possible.
Custom Box Artwork Design and Custom Box Structural Design
The custom box artwork design and the custom box structural design are closely related. It's important to make sure that you match them with care. Our custom template and structural design service will help you make sure that they integrate perfectly. However, it's always worth checking that your artwork design and your structural design are a good fit. Common mistakes to avoid are getting images the wrong way round on different sides of the box, and misplacing the direction of text and logos so that they come out upside down on the final product. In some structural designs, not all surfaces will need bleed lines. So, check with care. Where there are bleed lines, make sure that the artwork runs out to their full extent.
Request a Physical Sample
The definitive way to make sure that your box artwork design and its structural design are a perfect match is to request a physical sample of your final packaging product. This will allow you to see and touch a model of your box. With a physical sample, you can check the size, structure, artwork, and also make sure that your products will fit well and that the box is robust enough to hold them.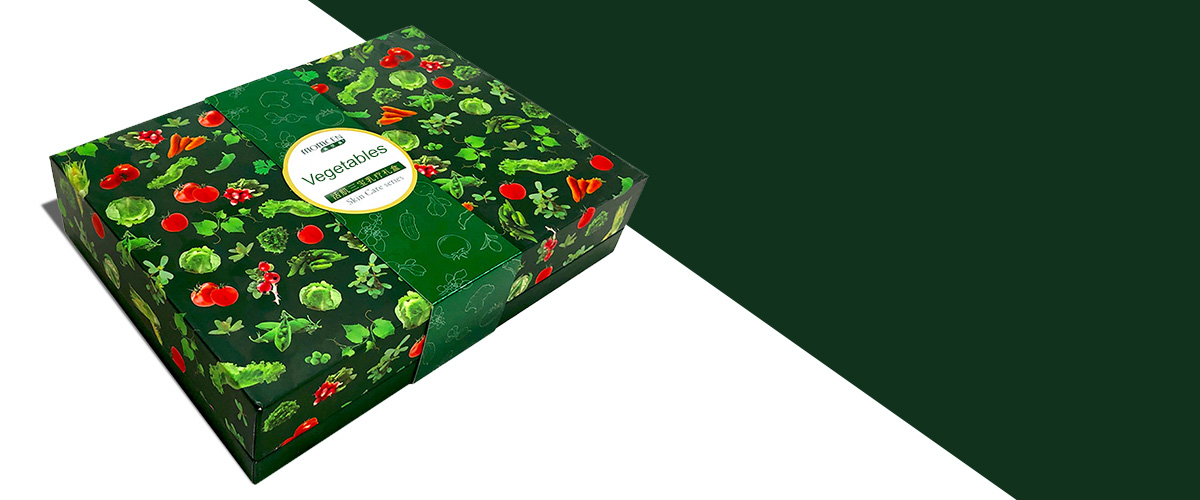 If you're ready to start on your box artwork design, we should talk. With 25 years of success in the business and counting, we're confident that with our expertise, knowledge, state-of-the-art technology, and commitment to personalized customer care — not to mention a customized template — we can help you design a beautiful and practical packaging solution. Get in touch to discuss your needs or ask us for a no-obligation quote.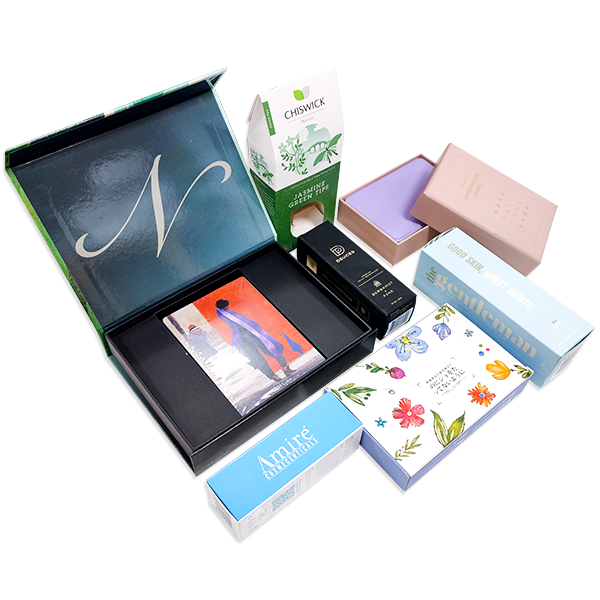 Start your packaging project with QinPrinting
Explore all our different packaging choices