On this page, we introduce you to loop stitch binding, how it's done, its uses, and more.
What Is Loop Stitch Binding?
Also known as just "loop binding", loop stitch binding is like saddle stitch binding, except that we add two or three extra wire loops outside the spine. This means you can insert the resulting booklet into a binder, or hang it up from a hook or hooks.
How Do We Do Loop Stitch Binding?
The different stages of the loop stitch binding are:
First, we print the content of the pages on large sheets, which we then fold and cut.
After printing, we collate the pages in the right order and add the front and back covers.
Next, we staple the signatures (the folded sheets which make the pages) together.
Finally, we staple the cover and interior together with special loop binding machines. You may choose to have two or three loops, depending on your needs and the number of loops needed for your binder. We staple the loops individually.
Which Products Are Best Suited to Loop Stitch Binding?
Loop stitch binding is a popular choice for manuals, workplace health and safety guides, B2B catalogs, menus, and more.

What Are the Advantages of Loop Stitch Binding?
The advantages of the loop stitch binding are:
Loop stitch binding allows you to print a series of booklets which can be separated and distributed individually or collected into a single binder according to your needs.
A binder containing company information makes it more practical and economical to update, add, or subtract sections without the need to reprint the entire document.
The combination of a range of loop-stitched sales catalogs, for example, and a single branded binder means your representatives can select and present only the information pertinent to a particular prospect.
Loop-stitched documents—containing, for example, health and safety regulations—are easy to hang up and display in the workplace
Tips for Loop Stitch Binding
If you want this binding style, don't forget to let us know the size and ring positions of your binder. In most loop stitch binding, we use three loops. The average distance between two ring centers is 4.291″. We mostly use loop stitch binding for booklets and catalogues, with an average page count from 8 pages to 64 pages. 
Need More Help? Let's Talk!
If you need of a first-class loop stitch binding booklet or calendar at a competitive price point — and only the finest product and personalized customer service will do — we should talk. Get in touch today to chat through your needs or to ask for a no-obligation quote. We can't wait to help you make your next publication the best!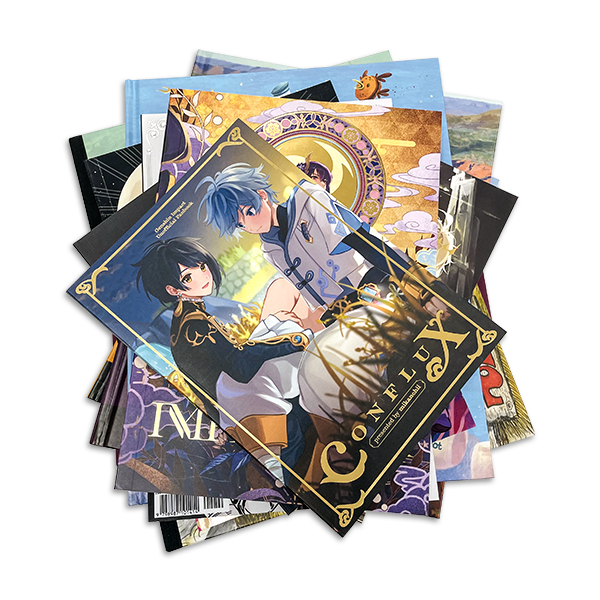 Start your printing project with QinPrinting
Explore all our different printing choices