Custom Box Printing Techniques
Introducing offset printing, UV printing, silk screen printing, and hot foil stamping for custom printed box solutions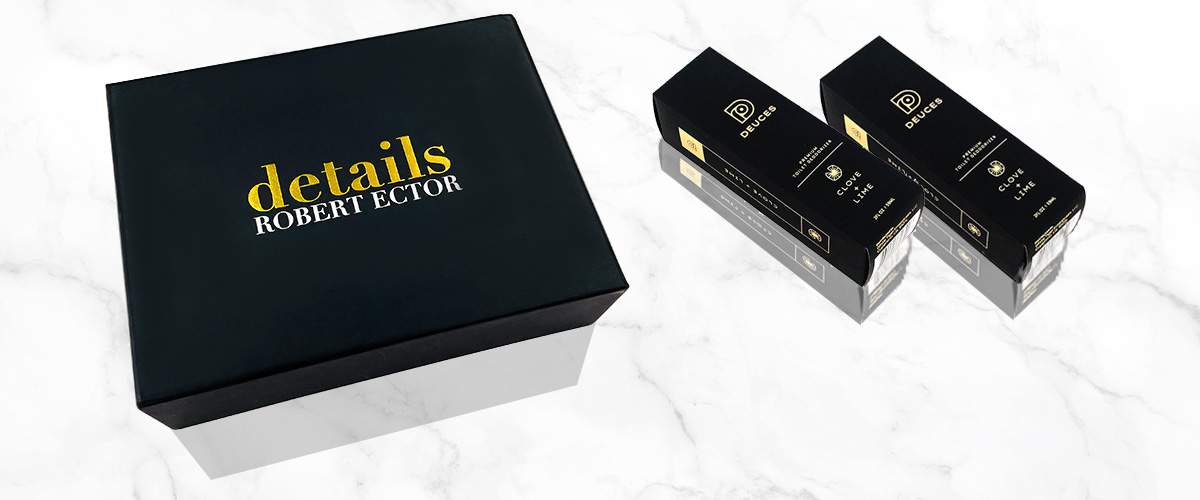 One of the fundamental choices you must make when designing your custom branded packaging solutions, is which printing technique to use. Not all printing methods are alike, and each has its best applications, it's pros and cons, depending on the project in hand, the material substrate on which you'll print, and your budget — not to mention artistic considerations. But don't worry. Here at QinPrinting, we are experts in all aspects of box printing and manufacture. We've been successful in the industry for well over 25 years now. So, you're in safe hands and we're always here to help.
On this page, then, we'll introduce you to the basics you need to know about the four key printing techniques we most often use to produce our high-quality custom printed boxes. We'll also explain the best applications of each technique and how to choose between them for your specific project. 
Of the literally dozens of printing technologies available, our experience working with a range of clients and packaging projects globally has taught us that there are four which serve the needs of almost every packaging design. They are:
The superior and most cost-efficient print method generally, especially for large runs.
Similar in most respects to offset printing, but using special inks which dry rapidly when exposed to ultraviolet light. That's what the UV stands for, ultraviolet.
This is a marvelous printing technique often associated with artisan printers, but just as effective on an industrial scale.
Hot metallic foil stamping is a specialist method for applying colored foils and metallic inks — such as gold, silver, bronze, copper, and more — to a printed surface to elevate it and give it a truly luxurious, high-end look and feel.
But you can't just choose these methods at random. The efficacy of each technique depends on the box materials, surface treatments, and more. There's also the costs to consider. So, foil stamping, for example, is a little more expensive than simple offset printing because we need to make a special "die" mold and use an extra process to apply it. So, let's dive in a little deeper to find out more about each box printing method.
Also known as lithographic printing, we use this technique to print onto a paper sheet which is then wrapped and glued onto the cardboard substrate of your box before we cut, fold, and construct the box itself. It renders beautiful photographic and artwork reproduction either in the CMYK color space or with the Pantone color system. It's the same printing process used to create fine art reproductions, so you get an idea of the color quality and exquisite detail you can achieve with this state-of-the art printing technique. Just remember that to maintain faithful color reproduction using offset printing, the paper must be white. You can still print on colored paper but the result will be a little different, so if that's what you'd like to do, always ask us for a sample first before you commit.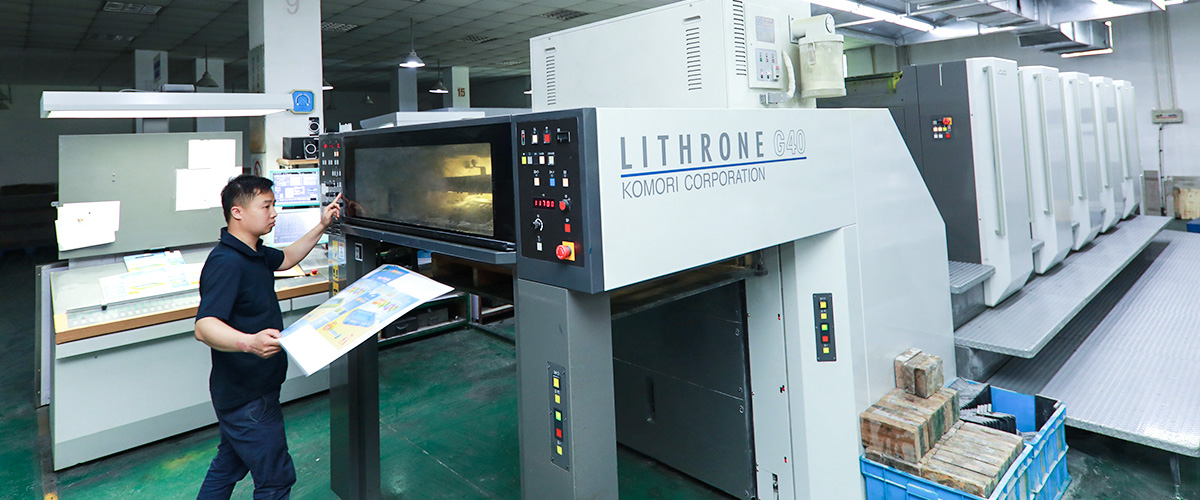 If your choice of paper for wrapping your substrate has either a dark hue or is a special stock such as gold or silver, then UV (ultraviolet) printing is the best option. The powerful and rapid drying process using ultraviolet light exposure also allows us to add a tough coating to the surface to protect it from scuffing, scratching, and spillages. As with offset, this technique works well with both the CMYK and the Pantone color system.  While offset printing needs white paper for the best color reproduction, with UV printing techniques, you can print on colored paper with a range of textures, too.
Another excellent option with dark colored paper — especially if the images or text are very large — is silkscreen printing. With this method, a stencilled design is lodged in a screen made of silk, through which the inks are applied to the paper. It's more expensive than either offset printing or UV printing because it requires more manual setup and management, but it gives rich ink printing results. However, because it is so time-consuming and costly compared to other methods, we don't recommend it for large print runs. And silk screen isn't possible with very small text, thin lines, or photographs.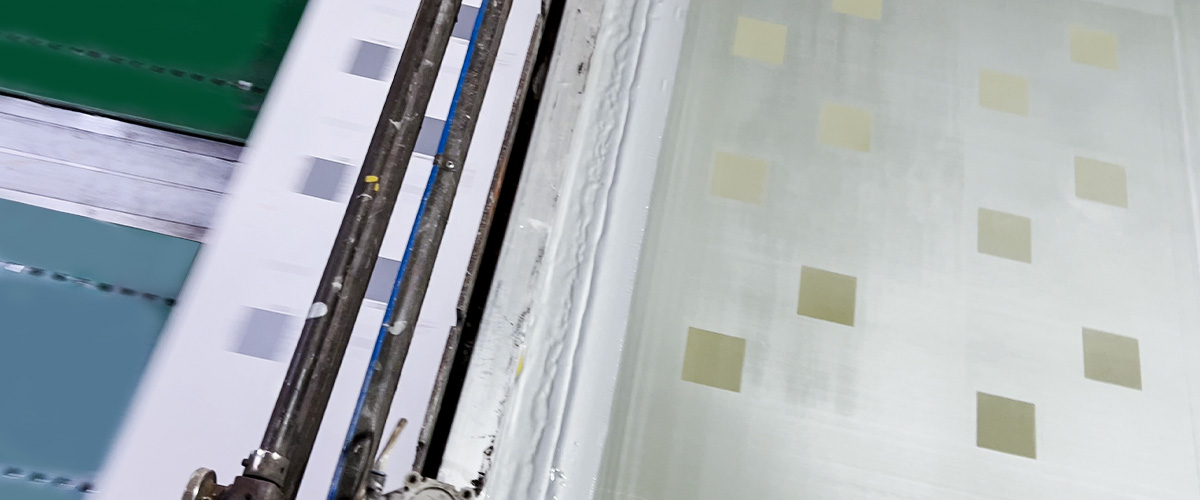 Whether the paper you've selected for your box design is white or colored, foil stamping is a specialized printing process worth your consideration. It's usually done as an added effect after main printing using one of the other techniques mentioned above. With foil stamping, we use heat and pressure to apply a layer of colored metallic foil — often gold, silver, bronze, or copper, but a range of pigments are possible — to the surface. Foil stamping is often used to highlight a brand name, a logo, or a decorative design element.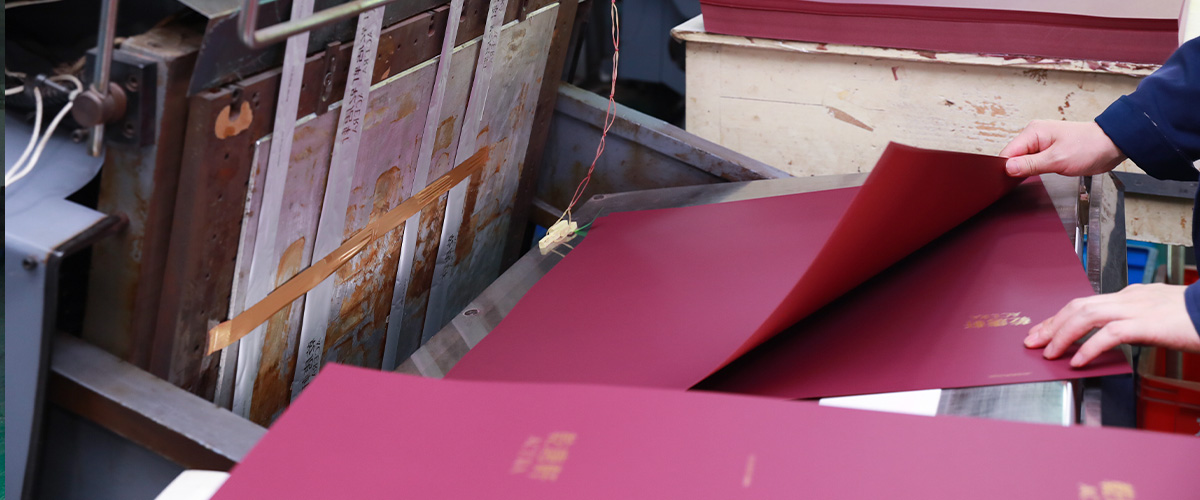 Need More Help? Let's Talk!
Designing and printing an exclusive, custom box for your business brand and products is an important step. Choosing the right printing method — or combination of printing techniques — is vital to get the most from your design and to guarantee a good return on your investment. If you have any doubts about which to choose, we'll be delighted to discuss your project and help you decide. Get in touch today to chat through your needs or to ask for a no-obligation quote. We can't wait to help you make your custom printed boxes the most beautiful and effective yet!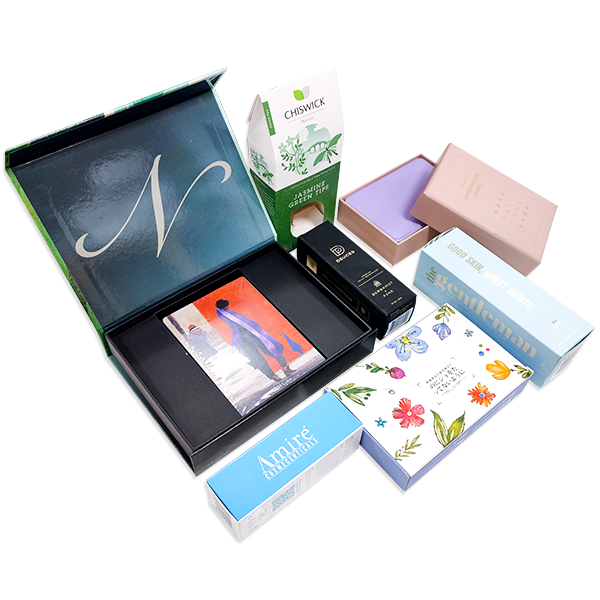 Start your packaging project with QinPrinting
Explore all our different packaging choices