An offset printing sample is also called a physical printing sample or a machine proof. This sample proof is produced on an offset litho press in exactly the same way, and on the same paper stock, as the final printed job. The advantage of having an offset printing sample is you can check the colors and paper used are exactly as you require them.
This is particularly important where an unusual paper stock is used. The actual color printed will vary on uncoated and tinted stocks. If special Pantone colors are used in the job, an offset printed sample will show exactly how they will appear when printed. If the printing job is of high value or of a long print run, it is important as many checks as possible are made to ensure accurate reproduction.
At QinPrinting, we are primarily an offset printer, using offset printing machines to print most of our products. There are several methods of proofing printed jobs and deciding which ones to use depends on various factors.
A PDF proof that can be checked on the screen may be fine for an urgent or repeat job. For example, if a magazine is printed regularly using the same colors and paper stock, a PDF proof is normally sufficient. A PDF proof won't accurately display colors or the resolution quality of images and graphics. However, it is fine for checking the page order, overall look, and text.
Hard proofs and digital sample proofs are also used for many projects. However, neither of these accurately show the colors on different paper stocks. For this reason, an offset printing sample is an option. It is necessary to produce the printing plates for an offset printed sample and therefore it is a more expensive and time-consuming option.
At QinPrinting we can produce an A4 size 8 or 16 pages offset sample to show the final paper quality and printed colors. Normally the complete printed project is not proofed in this way. A sample few pages are enough to show how the colors will be produced on the paper chosen.
If you require an offset printing sample, we will provide you with a few pages proofed in this way, a set of hard proofs and a dummy as well. The offset printing sample will show you the results that will be produced on the exact paper stock. The hard proof will show the complete job so that text, colors, and resolution of all the pages and elements can be checked. A made-up dummy with the same paper stock will show you how it folds as well as the binding method.
By using some or all of these proofing methods, you can ensure you will obtain the results you require.
Offset Printing Sample vs Digital Printing Sample
An offset printing sample is produced using the same printing plates, paper, and inks that will print the final job. This will be an exact proof of what the customer will receive, with total color accuracy. A digital printing sample is produced by an inkjet machine such as an HP Indigo. There will probably be some color variation from the final result. The digital sample will show the overall look of the job, page elements and can be checked for text accuracy and layout. It will be on a standard inkjet paper so it will not portray the final stock used. The digital sample is much cheaper to make any alterations to the printing files at this stage before proceeding to an offset printing sample. It is also much quicker to produce as the job can be printed directly from the original print PDFs.
Offset Printing Sample vs Hard Proof
Hard proof is normally produced for most offset printing jobs, even if an offset printing sample is produced as well. This proof is produced on a calibrated professional inkjet print machine such as an Epson, using GMG profiles. A hard proof will use the files that have been processed by the RIP and will be used to produce the printing plates. This ensures the integrity of the proof. Hard proofs show the page layout, with accurate reproduction of images and graphics. The system is color calibrated to international standards for a coated paper stock. It is very accurate for general CMYK work. It won't accurately reproduce special Pantone colors or show how the job may look on uncoated or tinted paper stocks. For this reason, an offset printing sample may be required.
Which Proofing Method Should I Choose?
There are various options and the choice will depend on budget, expectations, time available and value of the job.
The cheapest proof option is a PDF proof followed by a digital printing sample, hard proof, then an offset printing sample. A dummy is also often produced to show the folding and binding. If the job is of high value and needs to be produced to a high standard, then all of these proofing methods may be employed. This could be for an important book project, for example.
However, if the job is urgent, and the requirement for color accuracy and image reproduction is lower, a PDF may be sufficient.
Cheap flyers are an example of this, where the text is important but the graphics and images are of less relevance. Repeat and regular jobs are also often produced just using PDF or hard proofs.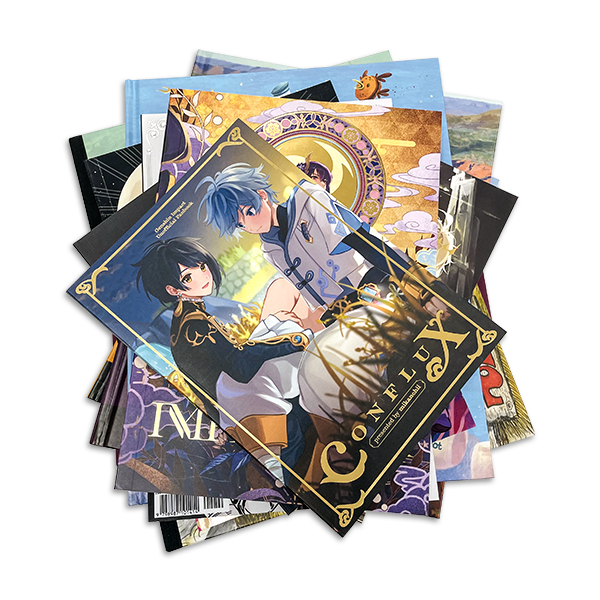 Start your printing project with QinPrinting
Explore all our different printing choices