Custom Paper Boxes by Style
A guide to the most popular retail box styles and print options for your custom packaging solutions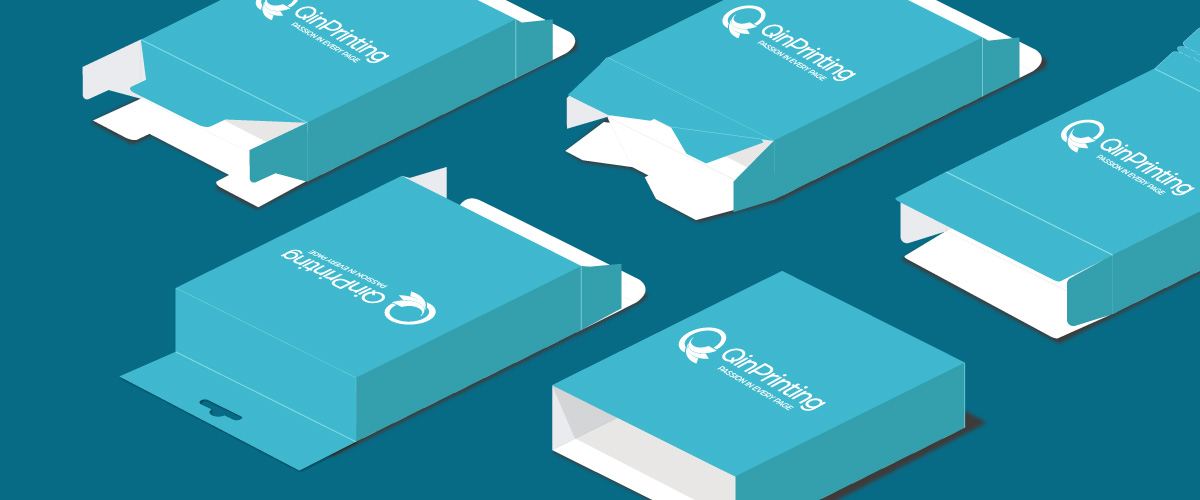 You have the option to choose from a variety of different custom paper box styles, depending on the weight of your products, their size, and how you want to display them online or in-store. All the box styles are fully customizable with a choice of dimensions, materials, custom artwork, printing, tabs, and coating or special features such as embossing, spot UV coating, foil stamping, and die-cutting, for example. If you wish, we'll also provide you with a bespoke design template — complete with dielines — to make adding your artwork easier. So, let's explain a bit more about the nine most popular box styles you can build on.
A straight tuck end box is a folding carton with double flaps and a tuck end panel at both ends. It's a simple, efficient design that makes assembly and loaded easy, whether done manually or on an automated production line. Suitable for a variety of materials and products, it's a popular choice for many retail situations.
Similar to a seal end box and a straight tuck end box, a reverse tuck end box also has panels and dust flaps that fold in the same way, with a tuck tab on the top flap. The main difference is that the fold direction of the tuck tab is reversed on the bottom flap. This makes it a more intriguing design but also adds strength to the box. 
Tuck top auto bottom boxes are design for rapid and easy assembly without compromising either the structural quality or the aesthetic appearance of the carton. The upper flap tuck neatly into the front to close it, and the base folds together automatically as you pull the box into shape. You need no glue or staples, so it's very easy and efficient.
As with the standard tuck end box, but this version comes with a handy extending panel called a hang tab. Usually, this is perforated with a hole so that the box can be hung from a display hook. Suitable for smaller and lightweight items, but nevertheless versatile, this is a great retail box solution from almost any industry.
A tuck top snap lock bottom box — sometimes also known as a 1–2–3 bottom box — is an economical, fully customizable solution for self-assembly. Four flaps on the bottom of the carton interlock to create a sturdy base suitable for heavier items. Not quite as easy to put together as the auto bottom box, but cheaper to produce, the locking system makes it an attractive option for products which need that bit of extra support below.
These are ideal for products which require an extra level of security. With seal end boxes, after we finish making the box, we flat pack them for delivery. You can then quickly assemble and load products into the boxes in your own facility. Once you seal the boxes (which come pre-glued but not yet sealed), they are tamper-proof for security. If any boxes arrive at your retail outlets with the seal broken, it shows that they have been interfered with and appropriate action can be taken.
Cardboard packaging sleeves are a great way to enhance your boxes without breaking the bank. A box sleeve is just a printed wrap which fits snugly around your basic box or even directly onto your product. They can be cylindrical, folded rectangles, or cut into special shapes. Sleeves are an economical and versatile branded packaging solution for a wide range of products.
Gable top auto bottom boxes — which are sometimes called handle boxes or carrier cartons — are widely used for packing gift items, wines, cakes, and takeout food items. The automatic bottom lock makes the cartons quick and easy to assemble as needed and means they can flat pack to save space in retail outlets. The name comes from the top, raised panel which resembles the gable on a Victorian house.
A bag box, as the name suggests, looks and functions like a paper bag, although it is stronger and has a fold-over at the top which forms a handle. It flattens easily and can be assembled almost instantly thanks to the auto lock bottom system. Cost-effective but tougher and more attractive, a printed bag box with auto bottom lock is an excellent choice for gift retail, confectionary, and many other products.
We offer you a full customization service so that you can choose your basic box and then turn it into something unique through your choice of materials, your custom printed artwork, adding your logo, and selecting special surface finishes and other design elements. 
Need More Help? Talk to Us!
If you have any questions or need more information and pricing details for a box customized in any style, just get in touch. We have a global reputation for excellence based on 25 years success in the printing and packaging industry, the latest design, print, and manufacturing technology at out fingertips, world-class expertise, and unparalleled customer service. You can talk to us by telephone, email, Skype, the online chat, or the contact form. We can't wait to hear from you!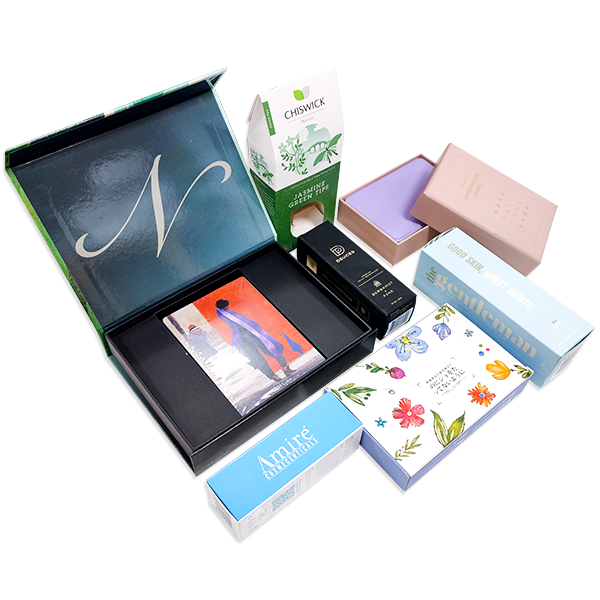 Start your packaging project with QinPrinting
Explore all our different packaging choices