Whatever the subject or style of your book, at QinPrinting we have a book binding solution tailored to your needs. With over 25 years' experience behind us, we have vast expertise in printing and binding a comprehensive range of products from hardcover books, softcover books, magazines, and brochures to catalogs, annual reports, yearbooks, and more. We work with corporate clients, non-profits, and independent authors to make beautiful, custom bindings for any project and to suit every budget. Below, you'll find an introduction to each of our most popular book binding styles. Click through to get more detail and an instant online quote for any option that interests you. If you have questions, just ask. We're always happy to help.

With saddle stitch binding, we make the book of folded sheets stacked inside each other, often with an added cover sheet of glossy art paper, and then stapled together down the crease. The name comes from the original process of sewing the pages together with binding thread. With saddle stitching, your book does not have a printable spine. However, for books with fewer pages—such as children's books, comics, and short catalogs or other marketing materials—it offers an attractive and cost-effective solution. This binding is only possible with a page count divisible by four, to a limit of 48 pages. If your book has more than 48 pages, we recommend you choose one of the other binding options below.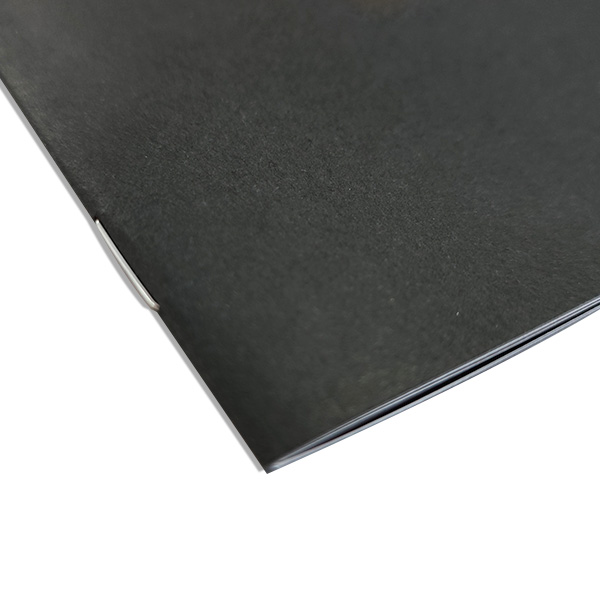 Also known as softcover binding and paperback binding, perfect binding is the method used for standard paperback books. We fold the print signatures for interior pages, collate each print signature in order into a block, glued together, and then glued using EVA hot melt adhesive into a wrap-around printed cover made of heavier art paper or lightweight card stock. Finally, we cut the cover sheet and the interior page block on the three unbound sides to give them a perfect flush finish. The cover sheet comprises the front, spine, and back. All these areas are printable, including the spine.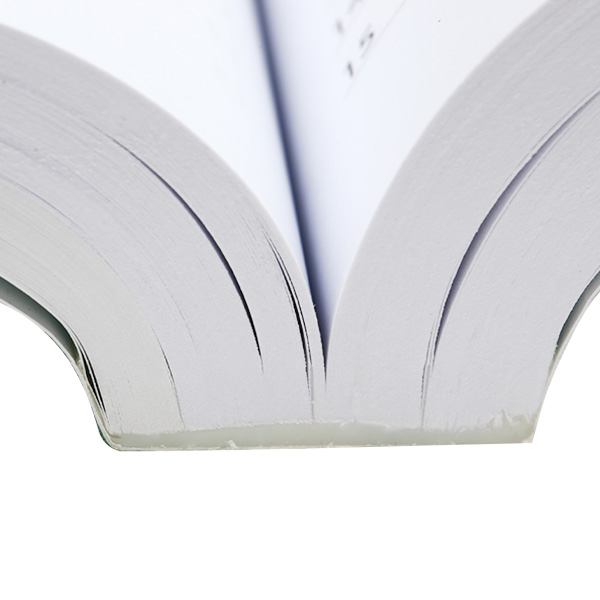 A variation on this is "sewn perfect binding". Sewn perfect binding is identical to regular perfect binding with the addition of binding thread to stitch the page signatures together. This makes the book more resilient to repeated use and has the special advantage of making it possible to open the book completely flat with no damage to the spine or loosening of the pages. It's a little more expensive than plain perfect binding but gives a more robust result which you may prefer for certain book projects.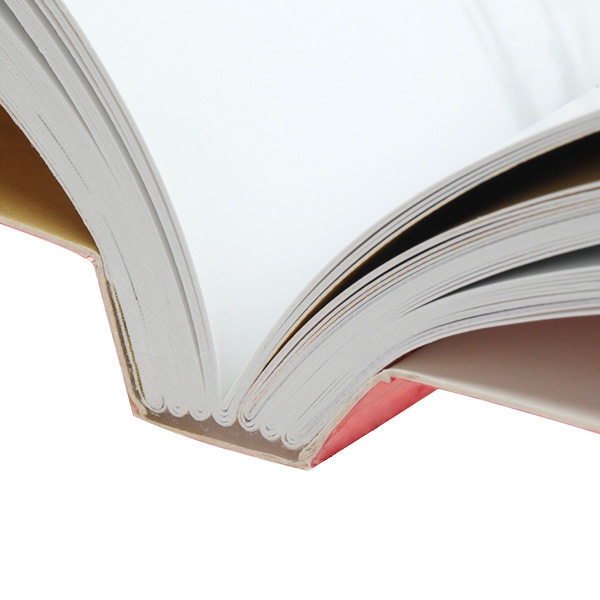 In this binding, we organize the interior pages into "signatures" which are then printed, folded, sewn, cut, and glued into a hard casing covered with cloth or paper and then a printed sheet which forms the cover. Sewn hardcover binding is the most resilient and professional-looking, especially if you add special treatments such as embossed titles, debossed titles, soft touch lamination, spot UV, gilt edges, and metallic foil stamping; or a custom-made printed dust jacket, a slip case, marker ribbons, and sewn decorative headbands.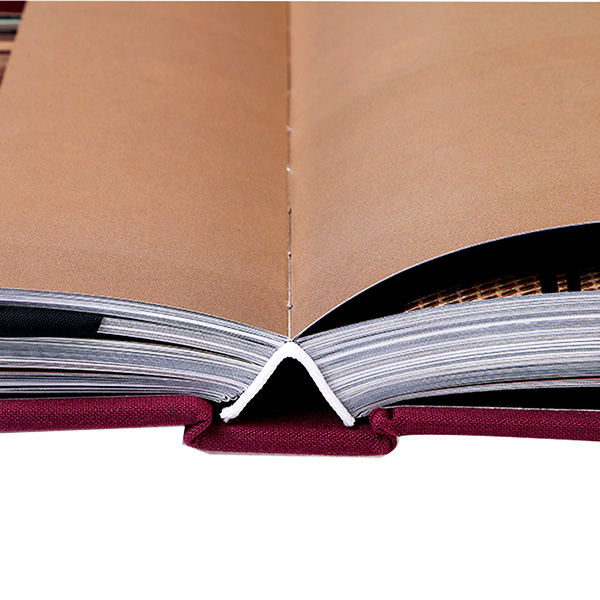 Slip cases are a fantastic way to add class, style, and extra protection to your hardcover or softcover books. We make them of stiff card stock like a box, but tailored to the size of your book, with one side left open so that when the book is inserted, only the spine is revealed. We can make them to house one or more books. We can cover the card stock with printed paper, cloth, vinyl, or leatherette, as you prefer. The slip case can be printed, embossed, debossed, spot UV, gilded, and foil stamped, too.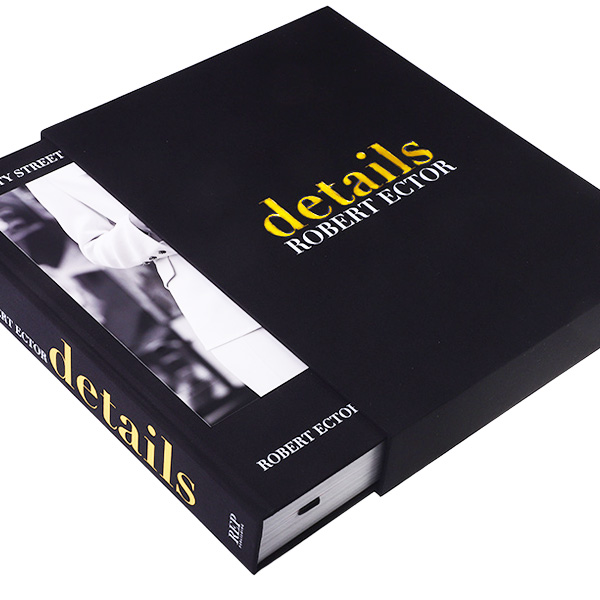 We make board books from either gray or white card stock. First, we print the paper. Next, we add the lamination or aqueous coating. Then we glue the sheets together and wrap the cover before cutting everything to size. If it is hardcover board book binding, after glued sheet by sheet together for interior, then cut the interior. Then bind the hardcover. Board books usually have what we call a "self-cover", meaning that the facing sides of the outer boards, along with the spine, are wrapped and printed to create the front and back of the book, without adding a separate cover. Here, all pages are flush. But we can also bind board books in a hardcover, in which case the cover will overhang the interior pages by a few millimeters.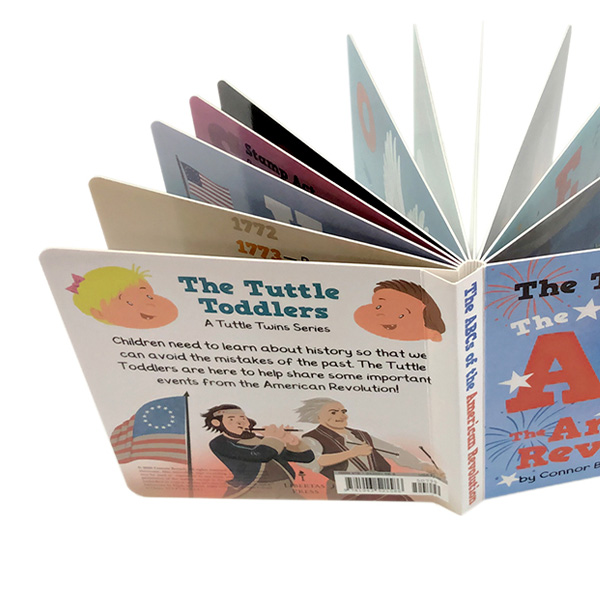 Spiral binding employs a continuous plastic spiral which winds through holes punched or drilled through the pages. The coils are durable, flexible, and come in a range of colors. Spiral bound books have easy-flip pages that can be laid flat or turned through 360°, and can have protective, laminated covers. This binding option is ideal for calendars and planners, workbooks, training manuals, children's educational books, sales aids, cookery books, user guides, and handbooks of all kinds.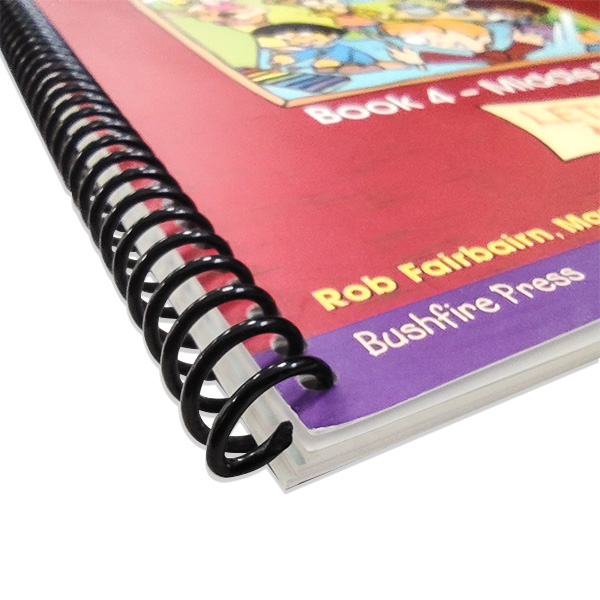 Wire-o binding is like spiral binding, except that we use a double wire coil to bind the pages together and we drill square, rather than round, holes through the paper. It's a cheaper option than spiral binding, but gives an attractive, functional, and professional result. Wire-o is a popular binding option for business reports, workbooks, legal documents, planners, onboarding guides, technical and user manuals.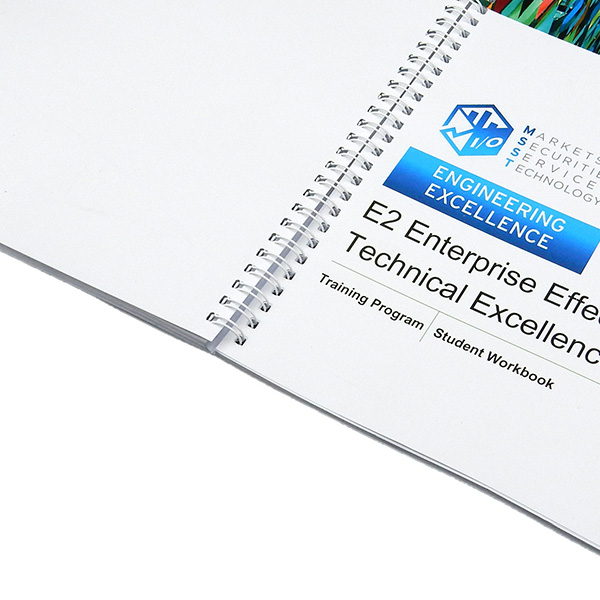 Loop stitch binding is a variation on saddle stitch binding, but we add two or three wire loops to the outside of the "spine" so you can clip the book into a ring-binder or hang it up on hooks. It's a popular choice for manuals, workplace health and safety guides, B2B catalogs, menus, and more.
Your choice of binding option makes a significant impact on the appearance and quality of your finished book, the design process, and the price. If you're not sure which to choose, the best thing to do is to talk to us. With over 25 years' experience under our belts, the latest offset printing and binding technology at our fingertips, and a genuine commitment to customer service, we'll be happy to give you the best advice to help you choose the perfect book binding solution for both your book and your budget. Get in touch today for an informal chat or a no-obligation quote. We can't wait to work with you!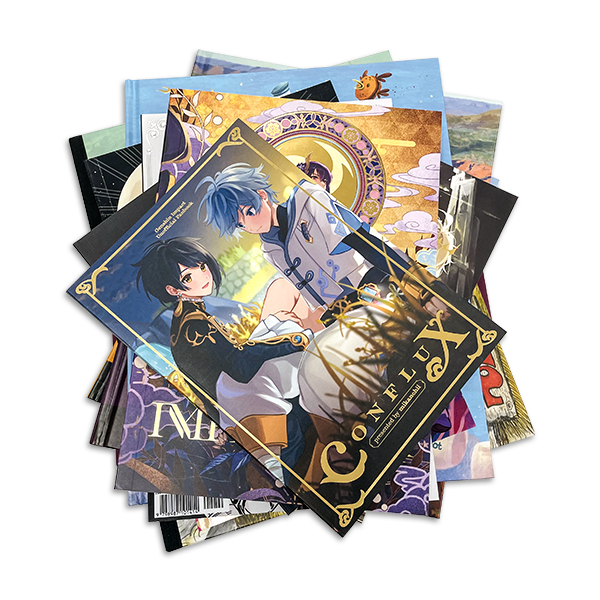 Start your printing project with QinPrinting
Explore all our different printing choices